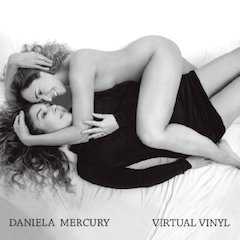 1. VINIL VIRTUAL, Daniela Mercury (DRG Brazil) (February)–She's had more #1 hits (14) in Brazil than any other female artist. Globally she's sold over 20 million albums. Daniela Mercury is a superstar, a true international name. Yet, for all her success, she's remained a woman who refuses to bow to convention, both musically and personally. Every album is a reinvention, an exploration.
Noting the artist's proclivity for "bold moves and grand gestures," the Take Two blog of Southern California public radio station KPCC lauds her for "introducing electronic sounds to 'the boisterous Carnaval and evoking the controversial "Cannibalist' art movement of the early 20th century with her provocative 'Canibália' projects of recent years, her attempt to 'reinvent' popular culture via Artistic Cannibalism. She's also stirred controversy as an advocate for condom use (despite being a devout Catholic) and with several tabloid-level marriages and affairs, not least her coming out as lesbian in 2013 with her relationship with Malu Verçosa."
'Maria Casaria,' Daniela Mercury, from Vinil Virtual
On Vinil Virtual her journey continues–the latest chapter in Mercury's electric, soulful and always passionate story. "It's my fight for love, for peace and against all forms of violence and suffering," Ms. Mercury says of her new project. Full review/interview here.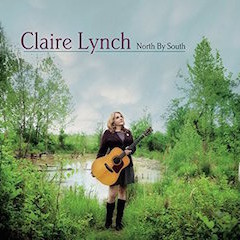 2. NORTH BY SOUTH, Claire Lynch (Compass Records)—Claire Lynch didn't need to marry a Canadian in order to make one of 2016's most beautiful albums, but marry a Canadian she did, and North By South is the beauty following in her wedding's aftermath. Once betrothed, Ms. Lynch began exploring songs penned by Canadian artists specifically for this project. To bring her concept to fruition she enlisted Compass Records founder/banjoist extraordinaire Alison Brown as producer, and gathered some gifted friends (such as Jerry Douglas, Stuart Duncan, Béla Fleck, David Grier and Ms. Brown herself) to assay 10 tunes in the graceful, soulful style she embodies. One of these 10 songs is a Claire original, "Milo," a whimsical reflection on love with the slightest of topical bents and some tasty instrumental atmospherics courtesy Messrs. Fleck and Duncan. Ron Sexsmith's "Cold Hearted Wind" ponders forces buffeting lovers from the outside and features Douglas's rustic dobro enhancing a plaintive, measured Lynch vocal; from Cape Bretton's JP Cormier comes the epic maritime ballad "Molly Mae," given a tender, knowing reading perfectly attuned to the spiritual trials endured by the song's seafaring narrator with rich, evocative instrumental support courtesy accordion, banjo and fiddle; Lynn Miles's dirge-like "Black Flowers," documenting the aftermath of a lover's death in vivid images, is appropriately stately, dark and haunting, and the cry in Ms. Lynch's plaintive voice underscores the magnitude of the singer's despair. Once it gets you in its grip, North by South doesn't let go. Ms. Lynch's voice has never been more penetrating, nor one of her albums more mesmerizing. –David McGee
'Black Flowers,' written by Lynn Miles, from Claire Lynch's North by South
3. WEIGHTED MIND, Sierra Hull (Rounder)–It's beginning to look like Sierra Hull (granddaughter of FDR's Secretary of State Cordell Hull) and Sarah Jarosz are fighting it out as to which former child mandolin prodigy is going to grow into adulthood by growing as a musician. Ms. Jarosz's latest, Build Me Up from Bones, is formidable, but pound for pound, sensitive, probing lick-for-lick, the diminutive Ms. Hull, with Bela Fleck producing (by laying low and keeping the sound crisp, haunting and spare), has defied all expectations on her first new album since 2011's Daybreak. The difference is evident immediately, when she opens "Stranded" with 1:18 of deft, Impressionistic (Debussy by way of Chris Thile) picking accompanied only by Ethan Jodziewicz's droning bass deep in the mix, until we hear her plaintive voice sing "Year twenty-two…I'm stranded here…" As it happens the now-24-year-old artist wrote many of her 11 original songs while battling an identity crisis both personal and professional. Much of her personal anguish apparently stems from a seriously broken heart, as heated kissoffs ("Birthday") and brutally frank heartbreakers ("I'll Be Fine") assert with searing incisiveness. Professionally, by way of this turn towards singer-songwriter torch Americana, she has completely reinvented herself. Indeed, she will be fine. –David McGee
'I'll never be too old to cry': 'Lullaby,' Sierra Hull, from Weighted Mind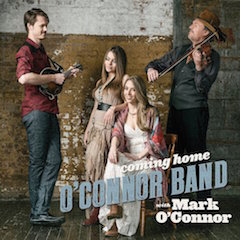 4. COMING HOME, O'Connor Band with Mark O'Connor (Rounder)–Last year Mark O'Connor offered Duo, a scintillating album of fiddle duets with his gifted new bride Maggie (#10 on the Deep Roots Elite Half Hundred of 2015); this year, he's expanded the family conceit with Coming Home, teaming he and Maggie with Mark's mandolin master of a son, Forrest (former Tennessee State Mandolin Champion) and Forrest's fiancée Kate Lee, a young veteran fiddler-songwriter with deep roots in the Nashville scene. … In the end Coming Home feels as intimate and welcoming as its title, with the players' affection and respect for each other enhancing the life affirming nature of this loving family affair. Full review here.
Official video for 'Always Do,' the O'Connor Band, from Coming Home. Lead vocal by Kate Lee.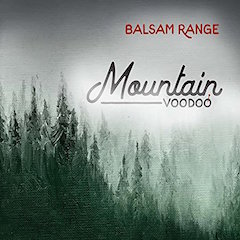 5. MOUNTAIN VOODOO, Balsam Range (Mountain Home)—This much-honored quintet would be well advised to make room in their collective trophy case for more honors. Mountain Voodoo, the group's sixth album, is as solid a traditional bluegrass outing as any year has produced, and it's at the very top of the genre's 2016 releases. Reviewing the album in Bluegrass Today, Brian Paul Swank made this astute observation: "From traditional bluegrass to soft Gospel styles, with some Texas-flavored swing and Earl Scruggs-inspired surprises sprinkled through the back half of the album, the thirteen tracks provide an encompassing tour of life in western North Carolina. But the music of Balsam Range doesn't just speak for this little slice of Appalachian heaven; it speaks to how beautiful this music has become without losing its foundational roots. It speaks to the deep mines of discovery still to be explored within Earl Scruggs' rolls and Bill Monroe's double stops. It speaks to the power of five mountain boys that stand onstage and show us bluegrass music is still one of the most beautiful artistic experiences we have." Indeed, with Mountain Voodoo the powerful Balsam Range lineup—Buddy Melton (fiddle, lead and tenor vocals); Dr. Marc Pruett (banjo); Tim Surrett (bass, dobro, baritone and lead vocals—and a powerful lead turn in making obsessive love seem very real in "Voodoo Doll"); Darren Nicholson (mandolin, lead vocals, baritone and low tenor vocals); and Caleb Smith (guitar, lead and baritone vocals)—has fully realized the promise their union foretold when they emerged from North Carolina in 2007. Back to Brian Paul Swank in Bluegrass Today: "When Balsam Range came onto the scene in 2007, we all knew this Haywood County band would quickly become a major name in our beloved bluegrass world. It wasn't because they were instrumental and vocal heavyweights—that's common in our world; it was because they had that intangible thing, that mojo of musical symbiosis. Each person brings just the right combination of voice, timing, groove, energy, and picking to fill every gap. Replace just one person and they'd still be good or even great, but they wouldn't be be this Balsam Range. And why is that distinction important? Because this Balsam Range is arguably the finest example of today's bluegrass music." In the end, Balsam Range certainly does do that Voodoo well. Follow this link to Mr. Swank's full, informed review.
'Eldorado Blue,' Balsam Range, from Mountain Voodoo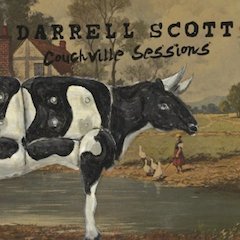 6. COUCHVILLE SESSIONS, Darrell Scott (Full Light Records/Thirty Tigers)–If there's such a thing as casual urgency, you can hear it in Darrell Scott's singing on Couchville Sessions, the new, time-traveling addition to the Kentucky-born, Nashville-based songwriter's catalog of superb recordings. It's also a quality you'll find in the playing of his "core–silver back–lost tribe band"—upright bassist Danny Thompson, guitarist Dan Dugmore, drummer/percussionist Kenny Malone and keyboardist Bill Payne.
From Couchville Sessions, Darrell Scott covers Johnny Cash's 'Big River'
What makes this unifying characteristic even more remarkable is that the initial recordings took place, without Payne, in Scott's living room in 2001 and 2002, and were revisited more than a decade later, in 2015, when Payne, best known as a longtime anchor of the beloved Little Feat, joined Scott in Couchville and helped construct this generously and meticulously overdubbed final product. In the 13 to 14 years from the earliest session to the last, the cast expanded to include Richard Bennett on guitar, Dirk Powell on accordion, banjo, and fiddle, Shad Cobb on fiddle, Mike McGooldrick on Uillean pipes and whistles, Peter Rowan and John Cowan on vocals, and several others. Review by Derk Richardson. Full review here.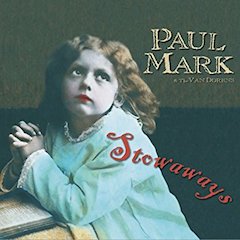 7. STOWAWAYS, Paul Mark & The Van Dorens (Radiation Records)—To understate the case, a lot has happened since last we heard from Paul Mark & The Van Dorens in 2012's blistering The Smartest Man In the Room, on which he cast a dyspeptic eye on everything from the state of the union to the seeming indifference of the Almighty to the evil running rampant in the world he is presumed to have created, two not-unrelated topics. Last year he returned unbowed on Stowaways, which featured what he billed as an "election-ready single" in the form of "How Do The Blind Become So Famous." Tellingly, its soundscape evokes Weimar Republic cabarets, the theatrical quality and delivery of its narrative links it to Brecht-Weill, but the outrage in Mark's gravelly, irony-laced vocal is right on time for a moment in which some historians, pundits and other cultural observers see chilling parallels to the Weimar's decline and the rise of National Socialism. There was simply no better refrain for what has happened in America in the past few years, culminating at the ballot box on November 8, than this: "Let's raise a glass to those left on the outside/Forever silent, forever nameless/To the millions aghast at the theater/Muted witness to the horror on life's stage/Condemned to suffer through the antics of the few/Someone tell me how do the blind become so famous?" It should give a listener pause that as the song nears its denouement the sound of jackboots marching dominates the background atmospherics. Perhaps to press the point, Mark follows this with a version of Brecht-Weil's "Mack the Knife" done in a tone as foreboding and angry as the preceding tune—in fact, this version is true to the version heard in the 1976 Ralph Manheim-John Willet translation of The Threepenny Opera, from when Macheath sprang in the Weimar era, complete with piano, guitar, xylophone, melodica, harmonium, thunder and dogs barking and Mark spitting the lyrics with unbridled fury, the better to convey what Mark describes in his liner note as "the original's civilization gone mad accusations." Lyle Lovett, Sting and Nick Cave have also recorded versions of the Manheim-Willet translation but none have realized the horror of its homicidal narrative as fully and chillingly as Mark does here in making it a commentary on our own "civilization gone mad." And at a moment when our President-elect and other so-called public servants engage in disinformation campaigns, trying to convince us that what we see with our own eyes didn't really happen, Mark sends it all up hilariously as a man caught with his pants down, hands in the till, whatever you want to call it, in another cabaret-esque tune, "Reputation Tango."
'How Do The Blind Become So Famous?', Paul Mark, with Scott Lee on bass, recorded live at Smash Studios, New York City, performing the 'election-ready' CD single from Stowaways, the new album from Paul Mark & The Van Dorens
Challenging listeners is what Paul Mark does as effectively as anyone out there but Stowaways has plenty of uplifting moments to go along with provocative tunes such as the abovementioned. In fact, the album opening title track, despite its acknowledgement of difficult times, comes down on the side of optimism, a feeling arising in the beautiful strings surrounding Mark's vocal (he sounds much like Small Change-era Tom Waits, and in fact "Stow Away," the song in question here, is reminiscent of "Tom Traubert's Blues," the opening track on Small Change) and in the hope he offers in declaiming lyrics such as "So toss off your notebooks and cast away your prayers/Pack only your canvases and songs/We'll master the waves, forty nights and days/Till the tides shift and send us back where we belong." In a jazzy, swooning romantic ballad, "Once Upon a Weekend," he engages in flirty discourse with female vocalist Tess Primak in reflecting upon a fleeting encounter so vivid and sensually palpable in memory he proposes another go-'round. And in his Waits-ian "Frank's Wild Years" moment, Mark offers some kind of masterpiece in the near-seven-minute "Degraw Avenue." Over an eerily chiming guitar, the occasional upright bass rumble, a harmonium's hum, Mark relates the dirty little secrets of several of a town's upstanding citizens ("Reverend O'Mann rebooted his sermon schedule once the diocese declared its investigation closed" begins one of the priceless profiles)—it's Main Street at its most malevolent, and it's there every day. Maybe describing such a song as "uplifting" is a stretch, but there is something bracing about truth in a time when facts are no longer respected as facts and a sheet of ice the size of Delaware is about to break off the Antarctic and float northward, melting and raising seas as it goes, and washing climate change deniers out to a deserved watery grave. Thank you, Paul. We needed this. –David McGee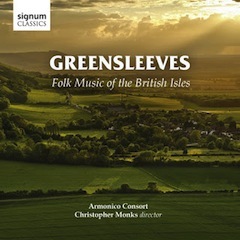 8. GREENSLEEVES: FOLK MUSIC OF THE BRITISH ISLES, Armonico Consort, Christopher Monks (Director) (Signum Classics)–Having developed a number of larger scale projects, Christopher Monks and the Armonico Consort return to their roots with this disc on Signum Classics of folk songs from the British Isles arranged by Geoffrey Webber, Toby Young, Christopher Monks, Gustav Holst, Ralph Vaughan Williams and Patrick Hadley. In his booklet note Monks explains that in the early days of the Armonico Consort the group performed a large number of smaller scale programs that usually included some folk songs.
Influential amongst these were arrangements by Geoffrey Webber of Gonville and Caius College, Cambridge. Monks had been a music scholar at the college and Webber's highly effective arrangements were a staple of the choir for lighter moments. On this disc they are joined by arrangements from the influential greats of the British folk-song movement, Ralph Vaughan Williams and Gustav Holst, along with new arrangements commissioned from Armonico Consort member Toby Young, one of Monks' own and one by Patrick Hadley, who wrote a number of folk-song arrangements for the Gonville and Caius Choir. Review by Robert Hugill. Full review here.
'Lisa Lân,' Armonico Consort under the direction of Christopher Monks (soloists: Eloise Irving, Matthew Vine), from Greensleeves: Folk Music of the British Isles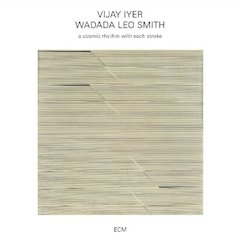 9. A COSMIC RHYTHM WITH EACH STROKE, Vijay Iyer/Wadada Leo Smith (ECM)–Although they've played together in Smith's Golden Quartet and Ensemble, this is something completely different, a series of probing duets that create otherworldly sensations of time and space, in a zone that Rod Sterling described as "another dimension—a dimension of sound, a dimension of sight, a dimension of mind." The core of the album is the seven-part title suite, bookended by Iyer's opening composition, "Passage," and Smith's closing homage, "Marian Anderson." A Cosmic Rhythm with Each Stroke is dedicated to the Indian artist Nasreen Mohamedi (1937–1990), whose abstract line-based drawings have an austere, abstract rhythmic quality that could almost serve as graphic musical scores, along the lines of those created by Anthony Braxton and Smith himself.
Over the course of 66 minutes, Iyer and Smith apply their own strokes, uncannily in tandem despite their individual character. Rather than evoking the dryness of pencil sketches, however, their improvisations move fluidly from cerebral rumination (the draftsman contemplating the empty page) to the emotionally untidy, passionately spontaneous expressiveness of Jackson Pollack's splatter paintings. From Smith's trumpet you will hear virtually every bleat, squeal, splash, color, cry, whisper and sweet nothing possible on the instrument. Similarly, Iyer recombines multiple historical strains of jazz-piano DNA—Thelonious Monk, Bill Evans, Jaki Byard, Cecil Taylor—in wholly unpredictable fashion, and he extends the evolution with the dreamy, meditation-bell timbres of electric piano and the cosmic-dust washes of computer-driven sound. Review by Derk Richardson. Full review here.
A Cosmic Rhythm with Each Stroke, Vijay Iyer and Wadada Leo Smith (Album EPK)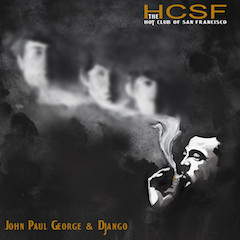 10. JOHN PAUL GEORGE & DJANGO, The Hot Club of San Francisco (Hot Club Records)–We haven't heard anything new on disc from the venerable Hot Club of San Francisco since 2012's scintillating live disc, Live at Yoshi's (see the Deep Roots review here) but the quintet has now roared back with a beautiful new studio album, John Paul George & Django. Yes, the title is telling.
Founded in 1990 by Paul Mehling, former lead guitarist for Dan Hicks's Acoustic Warriors, the HSOC embraces the signature gypsy jazz and hot swing sound perfected by an earlier, fabled quintet, namely the Quintette du Hot Club de France featuring Django Reinhardt and Stephane Grappelli doing things on guitar and fiddle, respectively, that had never been done quite their way before. On this outing Mehling and company are projecting their gypsy jazz perspective onto 15 Lennon-McCartney and George Harrison tunes with captivating results. In the press release accompanying the disc Mehling, in commenting on the band's approach to this material, says, "We're looking to create an album that can be played repeatedly." On that count the HSOC has succeeded grandly. The beauty of it all is how it gives listeners well steeped in all things Beatles an even deeper appreciation of the structural and melodic perfection of the Fab Four's original material while also impressing with an imaginative approach to the source material even as it takes a few improvisational liberties in underscoring the music's depth. Full review here.
From John Paul George & Django, 'You Can't Do That,' Hot Club of San Francisco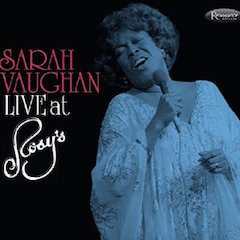 11. LIVE AT ROSY'S, Sarah Vaughan (Resonance Records)–Who would guess that one of 2016's best new CDs features one of the 20th Century's greatest vocalists, who passed away in 1990, was recorded live in a legendary New Orleans night spot on May 31, 1978 and is only now seeing the light of day? Live at Rosy's, featuring Sarah Vaughan, is that recording, and it's a superb addition to this towering artist's daunting catalogue. To be completely accurate, some of these performances have aired on NPR's Jazz Alive but the night's complete performance, on two discs, is presented in its entirety here for the first time.
You can tell something is up from the start. The excitement in the announcer's voice is mirrored by the crowd's (Rosy's had a capacity of 200) enthusiastic response to Sarah's appearance as Schroeder cuts loose with an ostinato riff with Cobb heightening the impact of the star's entrance with a series of military-style rolls. The musicians then up the energy quotient substantially with a sprint through "I'll Remember April" that removes any hint of melancholy, Sarah swings the lyric gloriously, her voice warm and husky as she leads the frantic rush forward and renders the song not a muted reflection on lost love but rather a triumphant flowering, like a butterfly emerging from a cocoon, with strength gathered from a broken heart now healed. Interestingly, she backtracks on the second tune, "I Fall In Love Too Easily," taking the Sammy Cahn-Jule Style pop classic not only at a reflective pace but also stretching out the lyric lines, swooping in and out of phrases, or rummaging around a sentiment, finding hidden wells of emotion and sounding for all the world like someone coming to grips with the truth of "I fall in love too terribly hard/for love to ever last."
A mini-documentary about the making of Live at Rosy's with commentary by Zev Feldman, Carl Schroeder and Sarah herself, among others.
Those two songs serve as a template for what's to come, as Sarah delves into the yin and the yang of classic American jazz-pop, now celebrating the glory of love, now lamenting the heartache that comes with it. Full review here.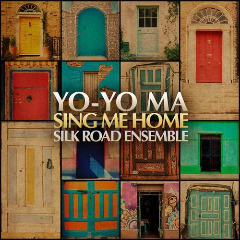 12. SING ME HOME, Yo-Yo Ma & The Silk Road Ensemble (Sony Masterworks)–Boasting a lineup of no less than 20 musicians from the world over, Yo-Yo Ma and his Silk Road Ensemble fashion a most unique form of world music on Sing Me Home. With Yo-Yo's steady, alternately soothing and energizing presence on cello, the musicians, deploying instruments indigenous to their respective cultures, reach a fever pitch on "Shingashi Song," a vibrant, percussion-heavy conflation of two ancient Japanese folk melodies powered with furious force by Kaoru Watanabe on taiko drums. Matching Roomful of Teeth's banshee vocals, a small village of exotic instruments—Beijing opera gongs, flower pot, caxixi, shakuhachi, et al.—mesh in a seeming improvisational blitzkrieg to transform a Chinese folk song into a cri de coeur. Michael Ward-Bergeman's frantic, heated gypsy arrangement of "St. James Infirmary Blues" frames powerhouse, deep blues wailing courtesy Rhiannon Giddens. Asian and American worlds coalesce seamlessly on the soothing "If You Shall Return," featuring guitarist Bill Frissell's atmospheric, otherworldly six-string meditations ahead of vocalists Lisa Fischer and Gregory Porter closing the program with a saucy object lesson in the classic American pop origins of Carmichael-Lesser's venerable "Heart and Soul." The pristine sound enhances the collaborative beauty of the whole endeavor.
'Heart and Soul,' the Carmichael-Lesser chestnut, reimagined by the Yo-Yo Ma & The Silk Road Ensemble (with Lisa Fischer and Gregory Porter on vocals) on Sing Me Home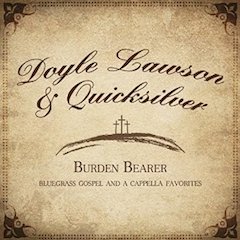 13. BURDEN BEARER: BLUEGRASS GOSPEL AND A CAPPELLA FAVORITES, Doyle Lawson & Quicksilver (Mountain Home Music Company)–Back in 2013 Doyle Lawson & Quicksilver took home Bluegrass Gospel Artist of the Year honors at the 22nd Annual Diamond Awards. Doyle and band then came on and brought the house down with a rousing a cappella performance of "John the Revelator." So emotional was the crowd's reception to the performance that show host Tim Lovelace asked the group to break tradition and do a second number. To which request Doyle responded with a powerhouse rendition of the gospel standard "Jesus Gave Me Water."
Much of that night's spirit infuses a 20-song album of, as its subtitle notes, "Bluegrass Gospel and A Cappella Favorites." If anything reveals Doyle Lawson in full it's bluegrass gospel music. It reflects, first and foremost, his faith, but it also connects him in this world to his late father, who sang in an a cappella quartet when Doyle was but a lad and passed on his love for the truth of this music. "They weren't a professional touring group," Doyle writes in his heartfelt liner notes. "They just loved to sing and believed in what they sang about." That last sentiment might well describe what Doyle Lawson and his various configurations of Quicksilver have been doing lo these many years. The other benefit of his father's extracurricular passion: "The good thing for me was that by listening and watching them when the practiced, I learned to sing all of the harmony parts." Full review here.
'Burden Bearer,' title track of the new album by Doyle Lawson & Quicksilver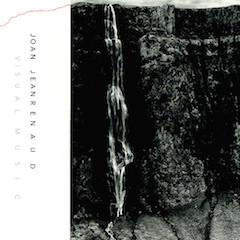 14. VISUAL MUSIC, Joan Jeanrenaud (Deconet Records) (March) (Review by Derk Richardson)– In her 20 years as the cellist in Kronos Quartet, Joan Jeanrenaud played music by an extraordinary, unprecedented range of composers including Terry Riley, John Adams, John Cage, Astor Piazzolla, Philip Glass, Henryk Gorecki, Steve Reich, George Crumb, John Zorn, Thelonious Monk, Raymond Scott, David Byrne, Jimi Hendrix, Willie Dixon and Frank Zappa. In the 17 years since leaving Kronos, the Memphis-born San Franciscan has weaned herself from dependence on other people's pens. It was a gradual process. …
Those previous solo recordings laid the groundwork for Jeanrenaud's latest, but they don't really prepare you for the depth and range of its emotional wallops. The metrics of Visual Music are interesting—17 pieces that vary in length from just under one minute to just over eight and feature anywhere from one to nine cellos. So are the collaborators—Korean avant-garde performer Dohee Lee on one track; improvising and contemporary classical percussionist William Winant on two tracks; and the aforementioned Muñoz (marimbata, cajon, drum kit) on three.
But facts and truth are not necessarily the same thing. Numbers and names inform the listening experience, and so does the knowledge that Jeanrenaud wrote this material to complement different visual projects in dance, theater and art. Reviewed by Derk Richardson. Full review here.
'Ethereal Tree,' Jean Jeanrenaud, from Visual Music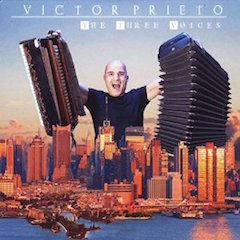 15. THE THREE VOICES, Victor Prieto (Victor Prieto)– Spanish-born, NYC-based composer and accordion player Victor Prieto has discovered a whole new language for his instrument. In his hands, it trips and dances, growls and laughs. It captures all the luminous fluidity of a perfect jazz line, or bursts with dance-ready sensuality and wry humor.
From the town of Ourense in Galicia, Prieto's roots extend into everything he does. Yet they do not limit his wild creativity, which springs from a love of jazz, a childhood spent in South America, surrounded by its sounds, and a willful fascination with pushing the boundaries of keys and bellows.
In the original pieces on his latest CD, The Three Voices, Prieto reimagines Celtic-inflected Galician dance tunes. Extracting every expressive nuance from simple sambas, exposing the core of timbre via overtone singing, it's all part of the Grammy nominee's decades-long exploration of genre and technique, recognized by everyone from Yo-Yo Ma to Arturo O'Farrill. Interview/review here.
'Papa Pin,' written by accordion visionary Victor Prieto in memory of his grandfather, is featured on the artist's new album The Three Voices. This live version, with Ramon Angel Rey on drums and Gonzalo Tejada on bass, is from a 2009 performance at the Zarautz International Jazz Festival in Basque Country, in Prieto's native Spain.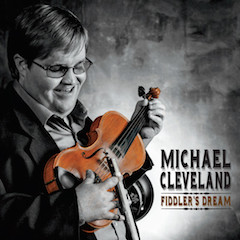 16. FIDDLER'S DREAM, Michael Cleveland (Compass Records)—Attention must be paid when Michael Cleveland (10-time IBMA Fiddle Player of the Year awards to go with four Instrumental Group of the Year awards with his band Flamekeeper) cuts a solo album. His last came in 2006, the terrific Let 'Er Go, Boys, so Fiddler's Dream is most welcome. Cleveland does not disappoint but he does surprise: he's featured here not only on fiddle but also on mandolin and guitar, and the album includes six Cleveland originals, all played to soulful perfection by Cleveland, Sam Bush (mandolin and a warm lead vocal turn on a sprightly rendition of John Hartford's "Steamboat Whistle Blues"), Jeff White (guitar and vocals), Jeff Guernsey (lead guitar), Lloyd Douglas (banjo), Barry Bales (bass), Jason Carter (fiddle and vocals), Jerry Douglas (dobro), Paul Franklin (steel guitar) and Vince Gill in a cameo appearance adds velvety harmony to Jeff White's urgent lead vocal on a fiery "Unwanted Love," which is further augmented by rousing, speed-picked solos from Cleveland, Bush and lead guitarist Jeff Guernsey. Cleveland's new buddy Andy Stattman, best known as a pioneer of Klezmer music in American, makes an appearance here, closing out the album with one of his original instrumentals, "Nashville Storms," 4:48 of mandolin and fiddle discourse of a furious nature, its impossible pace even more accelerated than that of the rapid rendition of Tex Logan's "Northeast Seaboard Blues" immediately preceding it.
Cleveland is so dominant and distinctive a fiddler that his forlorn instrumental "Lonesome Desert" hits with even greater impact when you realize that the lead mandolin solo, which sets the mood in its sorrowful, abject desolation, is being fashioned by Michael Cleveland himself, as is the weeping fiddle line in support of it. Holy Mark O'Connor! Whereas Cleveland doesn't disappoint anyone expecting white-hot virtuosic displays—his sprightly fiddle kicks off the Arthur Smith-penned title track, which opens the album on a breathtaking note, dazzling as much for commanding bowing as it is for its welcoming warmth (the same descriptive would apply to Bush's energizing mandolin solo)—the reflective numbers really show the most appealing side of Cleveland's soul. In this case "reflective" doesn't always mean "slow." "Henryville," Cleveland's homage to his home town in (state), fairly bursts with joy as Jason Carter joins Cleveland in jubilant twin fiddling repartee, with Bush and Guernsey jumping in to up the energy ante even further with lively mandolin and guitar solos. "Earl Park" has a wonderful old-timey feel about it—sounding like a more rustic "Henryville," in fact—thanks in large measure to a bouncy banjo solo courtesy Lloyd Douglas wedged in between Cleveland's bright, cheerful solos on fiddle, mandolin and guitar (again, holy Mark O'Connor!). The real heart tugger on the album is Cleveland's "I Knew Her Yesterday," an instrumental that fairly begs for a Mac Wiseman lyric but is striking and memorable enough in the poignant melody beautifully rendered and expanded upon by Cleveland (fiddle this time), Bush, Lloyd Douglas and Guernsey. And let us not overlook another standout cut, the traditional country ballad "Where Is Your Heart Tonight?", a weeper penned jointly by Boudleaux Bryant, Benny Martin and Robert Castelow. Cleveland lays on the ache in his upper register solo, Paul Franklin swoops in tearfully on steel guitar, Bush crafts a touching mandolin solo, but the payload is carried here by Jason Carter, who steals the show with an emotional tenor vocal that seems dropped in from another era. Michael Cleveland tellingly named his band Flamekeeper, and keeping the flame is what he does here, honoring the music that shaped him (you'll need to buckle your seat belt if you don't want to get blown away by the fury and fire he and his mates bring to a stunning, breakneck-paced take on Bill Monroe's "Tall Timber") and his own roots as well. Cleveland takes the bow and wonders ensue. Now take a bow. —David McGee
Official trailer for Michael Cleveland's Fiddler's Dream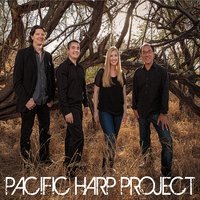 17. PACIFIC HARP PROJECT, Pacific Harp Project (www.pacificharpproject.com)–Harp (Megan Bledsoe Ward), vibraphone (Noel Okimoto), bass (Jon Hawes), drums (Alan Ward)—that's the Pacific Harp Project, a culturally diverse, well-schooled quartet committed, at least on this album, to invigorating traditional harp repertoire with splashes of improvisational jazz and pop (even crossing, on a couple of occasions, into Mancini-like meditations suitable for a noir-ish film escapade or something on the order of Peter Gunn—check out the captivating, moody twists and turns of "Rhapsodie," built on a classic 1923 solo harp piece by Marcel Grandjany but enticingly expanded texturally [and subtextually] by thoughtful, economical solos courtesy Okimoto on vibes and Hawes on bass).
A template is established in the beautiful opening number, "Sontaine." Composed by Marcel Tournier in 1924, Sonatine pour harpe, Op. 30 was itself inspired by Ravel's Sonatine for piano. The arrangement by Megan Bledsoe Ward opens up into a brisk, jazzy shuffle keyed by her fleet harp soloing and a tenderly stated theme-and-development by Okimoto's vibes.
Fortunately for listeners, Ms. Ward's liner notes serve as an informed guide to what is taking place within each track in terms of style, structure and reimagined approaches. The dozen compositions here are evenly divided between originals by Ms. Ward and Mr. Ward and by Ms. Ward's inspired arrangements of works by Ravel, Debussy, Liszt, in addition to the aforementioned tunes by Tournier and Grandjany. Full review here.
Intro & Allegro, an adaptation of Ravel's Introduction and Allegro for Harp, Flute, Clarinet and String Quartet (1905) in a new arrangement by Pacific Harp Project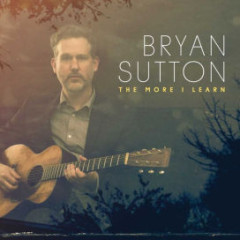 18. THE MORE I LEARN, Bryan Sutton (Sugar Hill)–When not adding soulful guitar and vocal accompaniment to other artists' recording endeavors, Bryan Sutton finds time to release solo gems of his own. The More I Learn is his latest memorable communiqué, and arguably his finest. Despite enlisting some noted roots brethren in his cause (Noam Pikelny, Chris Eldridge, Casey Campbell, Tim O'Brien, et al.), he deploys them sparingly: eight of the 13 cuts are either solo acoustic guitar and vocal or duo/trio affairs, and everything feels down home and backwoods, an impression Sutton the producer encourages with his stark, close miked, live sounding sonics (he's a spiritual heir to the Norman Blake tradition). Some songs feel ancient in their old timey linguistic constructs (a la the striking vocal-and-guitar love ballad "Time Has Come"), others more rural in positing clever, common sense philosophical observations such as "the more I learn the more I learn that I sure got a lot more to learn" from the bustling title track, wherein Mike Barnett's atmospheric fiddling enhances Sutton's guitar and warm tenor voice. Sometimes he need only play: whatever its title's meaning, "Presbyterian Guitar" is a delicate, spiritually resonant beauty of introspective picking. He speaks most profoundly who speaks not at all. –David McGee
'The More I Learn,' title track from Bryan Sutton's latest solo album
19. A HUM ABOUT MINE EARS, Clara Sanabras, Chorus of Dissent, Britten Sinfonia, Nigel Kennedy, London Voices, Lisa Knapp, Young Dissenters, Harvey & the Wallbangers (Smudged Discs)–At first blush A Hum About Mine Ears (on Smudged Discs) has every sign of being a concept album, cooked up in the studio. Songs by the singer/songwriter Clara Sanabras all themed around Shakespeare's The Tempest, with the participation of artists as diverse as Chorus of Dissent and the Young Dissenters, the Britten Sinfonia, Nigel Kennedy, London Voices, Lisa Knapp and Harvey and the Wallbangers. Reading the small print you discover that Harvey Brough (of Harvey and the Wallbangers) both orchestrated and conducted the music as well as acting as chorus master for the youth choir, the Young Dissenters.
But though there is indeed something "concept album" about it, particularly as different parts were recorded in different places, the work was in fact commissioned by Ruth Whitehead and Chorus of Dissent (a community choir local to where Clara Sanabras lives) and was premiered live before it was recorded.
It is effectively a song-cycle and the nine movements take a varied approach to Shakespeare's text. The opening song, I cried to dream again sets Shakespeare directly (Caliban's speech from Act 3, Scene 2), as does Yellow Sands (setting a trio of Ariel's famous songs), and the closing song Prospero's Soliloquy, sets Prospero's final words. The remaining songs, though, set Sanabras's own words, in which she invokes Shakespeare's characters in terms of the contemporary concerns of her own, with ideas of exile and displacement, as well as Miranda being rather more of a spunkier modern girl. Reviewed by Robert Hugill. Full review here.
'Travellers Never Did Lie,' Clara Sanabras, Britten Sinfonia, Harvey Brough, Harvey & The Wallbangers, from A Hum About Mine Ears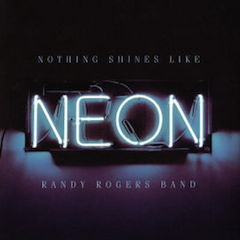 20. NOTHING SHINES LIKE NEON, Randy Rogers Band (Thirty Tigers Music) (February)–Shedding the disappointing mainstream country affectations (i.e., '80s arena rock pretensions) of its past two MCA albums (2010's Burning the Day and 2013's Trouble), the Randy Rogers Band returns to the tough, New Traditionalist-rooted template of its career defining long players of yore. Being dropped from the Universal Music Group appears to have been a blessing, given the band's revitalized energy and sound on Nothing Shines Like Neon, the first outstanding country album of 2016.
Give some props for this resurgence to legendary producer-songwriter Buddy Cannon, who is a master at guiding artists into the commercial realm without sacrificing their individual, traditional sound signatures. Indeed, the sizzle of Nothing Shines Like Neon's uptempo workouts coupled to the reflective soulfulness of its quiet numbers echoes without imitating the RRB's 2004 Radney Foster-produced breakthrough, Rollercoaster. It's another masterful Cannon production. Full review here.
'Meet Me Tonight,' Randy Rogers Band, Nothing Shines Like Neon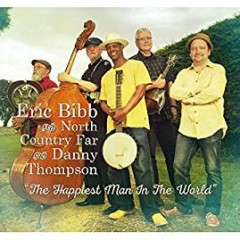 21. THE HAPPIEST MAN IN THE WORLD, Eric Bibb and North Country and Danny Thompson (Stony Plain)—Eric Bibb may indeed be the happiest man in the world, but the title of his latest album is a bit misleading. Son of the respected '60s folk singer Leon Bibb (whose achievements including performing at the first-ever Newport Festival), godson of the towering Paul Robeson, nephew of Modern Jazz Quartet founder John Lewis, raised in a Greenwich Village home rich in what we now call roots music, Bibb, in his younger years, matriculated first to Paris, where he befriended legendary guitarist Mickey Baker and embraced the blues with a passion. His next home was in Stockholm, then Helsinki, Finland. On the latter stop he began working with a trio of local musicians similarly steeped in American blues and roots music. This trio—brothers Olli (dobro, pedal steel) and Janne Haavisto (drums) and their friend Petri Hakala (mandolin)—billed themselves as North Country Far, and more attuned to Bibb's sensitivities, and history, they could not be, an assertion most evident from the first cut here, the Bibb-penned easygoing title track homage to a loving woman sparked by spare banjo, drums and mandolin support and a cheery vocal from Bibb, who proclaims "I wrote this song just to let her know/she's my heart's desire/I won't let her go." Much like that sentiment, commitment is part of what makes The Happiest Man in the World so engaging: everyone sounds totally into each moment of music making, joyously so, and, well, happy to be there in each other's company. The other human element in this equation is noted British bassist Danny Thompson, holding down the bottom sturdily as he's done in the past with the likes of Tim Buckley, Pentangle (he was a founding member), Nick Drake, John Martyn, Richard Thompson and, between 1964 and 1967, as a member of Alexis Korner's Blues Incorporated. Bibb himself is ready to serve, serve the song and serve in verse: in "I'll Farm for You," a song open to salacious interpretation, he genially offers a litany of all the chores he's ready to do for his beloved, leading to "I'll tend your garden, mama, on my hands and knees." In "Born to Be Your Man" he name checks several notables who achieved their destiny—Stevie Wonder, Muhammad Ali ("Cassius Clay was born to be Muhammad Ali, the Champ forevermore"), Dr. Seuss, et al.—before identifying his purpose in life: "you were born to be my woman/I was born to be your man." Nevertheless, some darkness does creep in to leaven the high spirits. In the solemn "Tossin' An' Turnin'" he's singing as a farmer watching drough take his livelihood away, leaving him in such desperate straits he's forced to hock his grandmother's watch; in the slow blues shuffle of "Prison of Time" (co-written with poet Wendell Berry) his activist background surfaces in a song unfortunately relevant to our time: "I'm looking for the key/so I can walk free/I'm lookin' for the key/to the prison of time." Striking the right balance between the upbeat and the poignant in his songs (11 of the 14 numbers are Bibb originals, including one instrumental; one is a Bibb arrangement of the traditional "Tell Ol' Bill"; one is a Wendell Berry poem set to Bibb's music; and the final number is a cool bluesy reading of Ray Davies' Kinks classic, "You Really Got Me," followed a few second later by a bonus instrumental rendition of "King Size Bed"), Bibb and his cohorts delivered an album built to last way beyond its release year. –David McGee
'Prison of Time,' Eric Bibb and North Country and Danny Thompson, from The Happiest Man in the World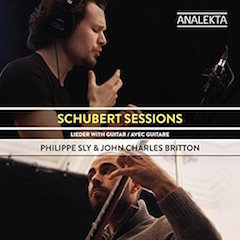 22. SCHUBERT SESSIONS: LIEDER WITH GUITAR, Philippe Sly (bass-baritone), John Charles Britton (guitar) (Groupe Analekta)–"Don't try to plan me or understand me/I can't stand to be understood." These lines succinctly express the defining sentiment of The Turtles' 1965 hit "Let Me Be," but they also epitomize the attitude of many artists past and present. The desire for acceptance is among the most basic aspects of humanity, but to be an artist is to be continually in conflict with some portions of society. For the artist touched by genius, the pressure to explain and justify the creative process must be overwhelming, so being widely 'understood' by the masses might logically be unpalatable. Perhaps this was not Franz Schubert's personal philosophy, but the communal ethos of many of the composer's Lieder embodies the conflict between a sensitive soul and the uncomprehending world in which it strives for meaningful connections. The image of Schubert the reclusive genius—shy, socially awkward, a German-speaking Emily Dickinson whose wars were waged in melodies rather than in books—is prominent in today's gallery of biographical portraits of important composers, but applying modern notions of psychology, sociology and sexuality to details of Schubert's life produces a character study of dubious legitimacy. If one seeks meaningful acquaintance with Schubert, it is in his Lieder that one should search for him. Surpassing even the efforts of the great Mozart and Beethoven, Schubert elevated the German Lied to the pinnacle of artistic expression, his genius maturing through his composition of the more than six hundred songs via which he secured both his own legacy and the long-term future of the genre. It is fanciful to suggest that Schubert understood his own gifts most fully when engaged in the business of setting words to music, but hearing Schubert Sessions, this superbly-recorded Analekta disc of Schubert Lieder accompanied by guitar, irrefutably brings the listener very near to the epicenter of the composer's creative genesis. It may be true that the greatest composers cannot hope to be universally understood, but neither can they hope for a plethora of performances of their music of the quality of Schubert Sessions. Perhaps an artist spurning the notion of being understood is born of the all-too-real fear of being misunderstood, but there is no misunderstanding Schubert Sessions: this is as affectionate a survey of Schubert's Lieder as has ever appeared on disc; and, as hardly deserves to be an afterthought, one of the best-sung. Reviewed by Joseph Newsome. Full review here.
'Auf dem Wasser zu singen'—Philippe Sly, John Charles Britton, Franz Schubert. Part 1 of Schubert Sessions, a Video Triptych by Mathieu Sly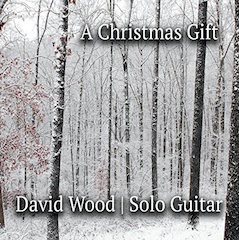 23. A CHRISTMAS GIFT, David Wood (Broken Hip Records)– It's a spare, haunting, reverent but spiritually enriching, often joyous album, featuring only Mr. Wood and his rich acoustic guitar on 22 songs (you don't get cheated here), three of which are the artist's own originals (plus a 32-second prelude and 31-second postlude referencing the sacred carol "O Come, O Come, Emmanuel." Note the postlude and prelude, though: former establishes the theme for what's to come, the other brings the journey full circle. The journey is into the heart of the Christmas experience, not the commercial one (which makes the inclusion of Vince Guaraldi's delightful "Christmas Time is Here" amusing indeed, as a tuneful, gentle reminder of what Christmas is all about, Charlie Brown). That is to say, the tunestack is absent such secular seasonal standards as "Jingle Bells" and "Deck the Hall" but rather focuses on the spiritual emotions stirred by the night of Christ's birth. It begins with a sprightly take on "Angels We Have Heard on High," moves to a stately "O Come, All Ye Faithful," establishes the mise-en-scene with "O Little Town of Bethlehem," "It Came Upon a Midnight Clear," "The First Noel," Mr. Wood's own reflective "Bright Star on a Cold Snowy Night" and "Away in a Manger"; introduces the dramatis personae in "We Three Kings" and a mesmerizing "Coventry Carol"; and reflects on the magnitude of the holy birth in "What Child Is This?" (which begins with an interpolation of "Mary Did You Know"), "Silent Night" and "O Come, O Come Emmanuel." The aforementioned "Christmas Time is Here" and "Silver Bells" bring the concept back to the present day briefly, much as a beautiful rendering of "I'll Be Home for Christmas" does later, although all three of these Yule tunes do say something about family that isn't exactly contrary to the themes Mr. Wood has offered in his selection of sacred carols. Full review here.
'The First Noel,' David Wood, A Christmas Gift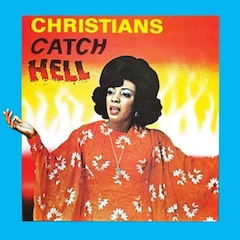 24. CHRISTIANS CATCH HELL: GOSPEL ROOTS 1976-79, Various Artists (Honest Jon's Records)–Those of us who moved and grooved to 1970s hits by the likes of George McCrae and K.C. and the Sunshine Band on Henry Stone's TK label had no idea the veteran record man had a subsidiary reserved for the sacred.
He did. It was called Gospel Roots and, thanks to Honest Jon's Records, Christians Catch Hell is a top-quality retrospective of the label's life and times.
The title and front cover of the album reference the extended title track of the Reverend Edna Isaac and the Greene Sisters' album for Gospel Roots. If (as on this cut) most of the lyrics to the songs on the anthology can be classified as traditional church messages, the majority of the music is not traditional churchy piano and organ accompaniment but 1970s deep soul groove. In fact, if you were not listening carefully to the words of the Reverend T.L. Barrett's "After the Rain" and "Said It Long Time Ago," you'd think you were listening to aural highlights from TV's Soul Train. Reviewed by Bob Marovich. Full review here.
'Said It Long Time Ago,' Rev. T.L. Barrett, from Christians Catch Hell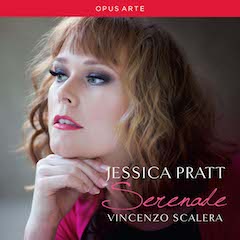 25. SÉRÉNADE, Jessica Pratt, Opus Arte (March) (*replace videos)—Released on the Opus Arte labe's Rosenblatt Recitals series, Jessica Pratt's début solo recital disc, Sérénade, features a program of songs by the defining geniuses of Italian bel canto Rossini, Donizetti, and Bellini, the French masters Gounod, Delibes, Massenet, and Bachelet, and the unjustly-neglected Belgian composer Eva Dell'Acqua, now remembered almost solely for her 1893 song for coloratura soprano "Villanelle," splendidly sung on the disc by Pratt. The combination of French and Italian music on Sérénade delivered with musical and linguistic naturalness exemplified by her unaffectedly charming performance of Rossini's 1822 "Addio ai viennesi," highlights an invaluable facet of Pratt's artistry. Unlike many singers of any age, she is sensitive to the extent to which the expressive power of music is markedly undermined by indifferent use of text. "Young singers should learn as many languages as they can," she explains. "They will need them and will have no time to learn them later." …
In many ways, hearing Jessica Pratt sing—or hearing her talk about singing, for that matter—offers the Twenty-First-Century listener extraordinary opportunities to relive the Golden Age of bel canto, a time when Giuditta Pasta, Giulia Grisi, and Maria Malibran graced the stages of Europe. From these legendary ladies of the distant past to more recent luminaries, Pratt is commendably reverential of the now-endangered legacy of true bel canto and her place in it. "Bel canto is just that: beautiful singing,' she says. 'It has very little to do with how high you can sing but of how purely you can sing. Bel canto is about ease and beauty of sound. One has to spin an uninterrupted web of sound the whole evening, expressing emotions through beauty like a painter might paint a terrible scene but with beauty and elegance that take your breath away." Interview/review by Joseph Newsome. Complete story here.
The title track from Sérénade, Jessica Pratt's debut solo recital disc
***
Follow this link to the Elite Half Hundred of 2016, Part 2
Follow this link to the Albums of the Year 2016
Follow this link to the Retrospectives of the Year 2016