LOOK TO THE HILLS, Rev. Luther Barnes & the Restoration Worship Center Choir (Shanachie Entertainment/SRT Entertainment)– Listening to the title track and lead single of Reverend Luther Barnes' latest album, I revisited a thought I've had for some time: Barnes has emerged as today's most important representative of traditional-flavored gospel music.
The heartwarming and optimistic "Look to the Hills," made all the more heartbreaking by the recent passing of its co-writer, Derrick Adams, is the latest in a string of hits crafted in the southern choir-tet sound, pioneered by the Mississippi Mass Choir. Barnes and his Restoration Worship Center Choir's previous album for Shanachie, The Favor of God, gave us "God's Grace." I suspect that song and "Look to the Hills" will live long after their respective albums have faded from our memories. … Barnes, Adams, and Ray Braswell Jr. produced the album. With its heartfelt messages, solid singing and excellent song construction, Look to the Hills has the right stuff. It is one of the best gospel releases of the year to date. Follow this link to the full review by Bob Marovich in Deep Roots
'Look to the Hills,' Rev. Luther Barnes & the Restoration Worship Center Choir, from Look to the Hills
***
GHOSTS OF WEST VIRGINIA, Steve Earle & The Dukes (New West Records)– With their new album Ghosts of West Virginia Americana music stalwarts Steve Earle & The Dukes tell the story, in song, of the deadliest coal mine explosion in American history–the Upper Big Branch explosion in West Virginia that claimed 29 lives in 2010.
Born out of the music Earle wrote for the play Coal Country and his desire to tell the stories of people who may not agree with him politically, it is an unequivocal 21st-century American classic. The ten songs contained herein constitute a contemplative, angry, and ultimately heartbreaking document of life, death, capitalism, greed, and the American dream that is universal in thought and emotion. There are pieces of all of our lives as Americans in these songs, which serve to testify to Earle's stature as one of our greatest bards.
'Black Lung,' Steve Earle & The Dukes, from Ghosts of West Virginia
'If I Could See Your Face Again,' Steve Earle & The Dukes, lead vocal by Eleanor Whitmore, from Ghosts of West Virginia 
While each song tells an integral part of the story that Earle is weaving and contains their own individual merit, songs of particular note include the snarling "Devil Put the Coal In the Ground," the folk-driven "John Henry Was A Steel Drivin' Man," and the furious centerpiece of the album, "It's About Blood."
It's on this last song, when an impassioned Earle ferociously speaks the names of the 29 miners killed in the explosion, that he achieves a spirited musical moment reminiscent of Roger Daltrey's cathartic scream at the end of The Who's classic "Won't Get Fooled Again." Unlike that scream, however, there is no catharsis achieved in this song, only grief, exasperation, and unresolved rage that the owners of the mine caused, through their negligence, the explosion to occur in the first place. Follow this link to the full review by John Michael Antonio in Americana Highways.org.
STRINGS FOR PEACE, Amjad Ali Khan, Sharon Isbin, Amaan Ali Bangash, Ayaan Ali Bangash (Zoho)/AFFINITY, Sharon Isbin, Maryland Symphony Orchestra, Chris Brubeck (composer), Tan Dun (composer), Richard Danielpour (composer), Elizabeth Shulze (conductor)(Zoho)— Innovative Grammy-winning guitarist Sharon Isbin has just released Strings for Peace, a new recording that not only pushes cultural musical barriers and stereotypes, but breaks them down entirely. Isbin is joined here by iconic sarod master, Amjad Ali Khan and his talented sons, Amaan and Ayaan Ali Bangash. Noted drummer/tabla player Amit Kavthekar, adds his considerable talents to both the intensity and the beauty of the repertoire. The project itself is comprised of stirring ragas and talas, composed in the traditions of region-specific North Indian classical music. … With over 30 diverse albums to her credit, Isbin's sibilant and precise guitar work is the perfect complement for Khan's ancient sarod, both in timbre and tone. Of special note are "By the Moon," in which languid, dreamy drone tones conjure up the magic and mystery of the moon's esoteric power; in contrast, "Love Avalanche" is a rousing, rhythmic celebration, involving an intricate and melodic musical conversation between Isbin and Khan. The irresistible "Sacred Evening" is an experience of gentle, fragile beauty as well as a dip into the eternal sea of oneness that we are all a part of. Follow this link to the full review by Lesley Mitchell-Clarke in theWholeNote
Love Avalanche-Raga Mishra Bhairav, Sharon Isbin, Ayaan Ali Bangast, from Strings for Peace
Affinity: Concerto for Guitar and Orchestra, composed by Chris Brubeck, Sharon Isbin  and the Maryland Symphony Orchestra, from Affinity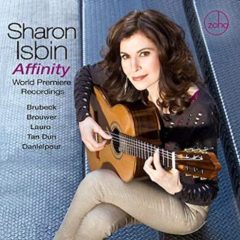 AFFINITY: Chris Brubeck's Concerto for guitar and orchestra Affinity is a single-movement work in three sections: the first bright, jazzy and energetic; the second, based on a melody by his father, jazz great Dave Brubeck, mellow and Chopin-haunted; the third a whirling percussive dance infused with foot-tapping Brazilian and Middle Eastern vibes. Though Rodrigo isn't far away, either. Ably accompanied by the Maryland Symphony Orchestra under Elizabeth Schulze, Isbin gives a sparkling, virtuoso account that neatly underscores Brubeck's bountiful musical syncretism, while revealing a wider vista with smaller peaks and valleys visible in the distance. Though smaller in scale, Brouwer's colourful "El Decamerón Negro" for solo guitar also boasts three sections but its romantic tale of love and war achieves its intensity through intimacy, Isbin relishing the sweeping scales and arpeggios, the toccata-like textures and the programmatic elements. Follow this link to the full review in Gramophone.
***
LAST HAND, Al Basile (Sweetspot Records)– Al Basile is an artist whose recording projects are as much literary as musical events. A regular presence in the top 20 of the Living Blues chart and an eight-time BMA nominee as Best Horn Player, Basile is also the first student to receive a Master's degree from Brown University's writing program; as a published poet, he's represented with two collections of his verse, continues to be published in various poetry journals and for the past three years has taught lyric writing, performed poetry and led panels at poetry conferences.
True to this background, as he always is, Basile returns with one of his most ambitious album projects in Last Hand. No random collection of tunes, Last Hand is, in essence, the cast album of a play Basile created to tell the story of a May-to-December affair between an older man and a younger woman. A timeless topic, this, but Basile presents the story from the man's point of view, beginning even before the beginning in the first song, "It Ain't Broke," painting a lyrical portrait of a man of a certain age confident of his prowess in making things right in the world: "If you need a fixer, I'm your guy/if you heard me say it, it's no lie/I ain't laughin' 'cause it's no joke/if I can't fix it, it ain't broke." By the second tune, "Invisible Man," reality is hitting him square on, when "the fixer" has his experience of Springsteen's "Girls In Their Summer Clothes" moment–"Women walk by me and don't even look/I might just as well go smile at a book."—and in an instant the self-confident character of "It Ain't Broke" is shaken, so much so as to make him quite skeptical, in "Don't Toy With Me," of a younger woman's admiring glances. …
'It Ain't Broke,' Al Basile, the album opening track on Last Hand
'I Could Get Used to This,' Al Basile, from Last Hand
Last Hand is essentially a chamber play, understated, intimate and introspective. To that end, Basile's personable voice draws the listener into his confidence by its conversational quality—having limited range is something Basile has turned into a strength throughout his career, but it's especially affecting in the storytelling mode he adopts on Last Hand. An aggrieved but reconciled plaintiff, he lays out what is really a case against himself with bracing self-awareness while at the same time not disguising feelings of jealousy, self-pity and lingering pain, no matter the ending always being a fait accompli, in, respectively, the gritty blues of "Has He Got a Name?", the boozy, after-hours groove of "The Problem is Me" and the saloon-style ambience of the seething closing meditation, the tellingly titled "Time Heals Nothing." Follow this link to the full review by David McGee in Deep Roots.
***
THE BOOK OF MALI, Mali Music (RCA Inspiration)– The Book of Mali, Mali Music's fifth album, released in a partnership between his own imprint, K Approved Enterprises, and RCA Inspiration, is a study in self-awareness.
Much of the album has a confessional quality, a series of private-made-public conversations between Mali and his Lord. For example, on "Let Go," Mali dizzyingly delineates the temptations he has left behind. The hypnotic current single, "Mo'Lo" (Like You)," is about getting closer to God by humbling one's self in His presence. In a Prince-like falsetto, Mali further acknowledges his frailties on "Apologize," which features stimulating vocals from soprano Deanna Dixon. Mali need not worry–the Lord's response, "Mali, I love you," echoes eerily in the background.
'Lord Forgive Me,' Mali Music, from The Book of Mali
The most straightforward track on an otherwise complex project is "Lord Forgive Me." To an acoustic guitar accompaniment, Mali apologies for not always living holy. "I see the times I lied, I see the times I died." The track has the vibe of a late-night campfire singalong with other sinners, who join in antiphonal harmony. But just as on "Apologize," the Lord has not left anyone's side. Follow this link to the full review by Bob Marovich in Deep Roots.
 *** 
STEP BACK IN TIME, JB & Jamie Dailey (Pinecastle)– Since 2007 Jamie Dailey has worked in the bluegrass pantheon as one-half of Dailey & Vincent. The double billing here is not, however, with Vincent (although Darin is present as a supporting musician) but rather with Dailey's most important musical influence, his now-73-year-old father, JB, who set Jamie on his present path back in the lad's childhood. Now afflicted with Parkinson's but undaunted, JB's acoustic guitar work and earthy singing is solid as a rock, as his son leads an all-star roots band and adds his high, keening tenor to dad's plaintive vocals. Gospel and heartbreakers comprise the set list, ranging from Jimmie Davis's waltz-time plea from 1935, "Nobody's Darlin' But Mine," to a powerful, dobro-rich treatment of bluegrass gospel in Doyle Lawson's 2003 masterpiece (first recorded by Frank Luther and Josef Locke in the pre-war era), "Will the Angels Play Their Harps for Me." There's nary a misstep here, as JB and Jamie, with palpable conviction, assay gems such as Ralph Stanley's "White Oak on the Hill," Tom T. Hall's haunting "It Was Only the Wind" and Flatt & Scruggs' surreal "Mother Prays So Loud in Her Sleep." Unforgettable it is, in every respect, and so real as to be humbling. –David McGee
Jamie Dailey and his dad, JB, perform a live version of 'Will The Angels Play Their Harps For Me,' a Doyle Lawson classic featured on JB & Jamie's album, Step Back in Time
***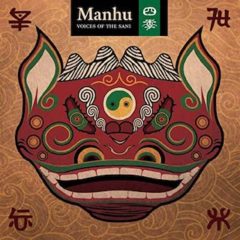 7. VOICES OF SANI, Manhu (Riverboat Records)– Hailing from the Yunnan province in Southwest China, Manhu are guardians of an ancient but living musical tradition. From raucous drinking songs to haunting ballads, Voices Of The Sani gives a unique insight into the music of the little-understood Sani culture All five members of Manhu were raised in the villages of the Stone Forest region of Yunnan in Southwest China, homeland of the Sani people. Steeped in traditional Sani music from a young age, as well as influenced by modern rock music, this is a band that represents a unique turning point–the last generation of the Sani to genuinely have a foot in both the old and new worlds. Voices Of The Sani is rooted in the music of the Yi minority, the ethnic umbrella under which the Chinese government categorizes the Sani, encompassing over nine million people from over 40 distinct cultural groups with which the Sani people share a degree of cultural affinity. Within these overlapping dichotomies–local versus regional, traditional versus modern–Manhu find the warp and weft of their distinctive sound, which blends the old and the new. Manhu are very much guardians of an ancient tradition, and on the beautiful "Sanhu Love Song" they introduce the listener to the sanhu, a bowed instrument generally played by older people to accompany storytelling. You'll also hear the accompaniment of the humble leaf, which is played by almost all Sani people who learn it from childhood whilst working as shepherds. Follow this link to the full review in Deep Roots.
'Sanhu Love Song,' Manhu, from Voices of Sani. The Sanhu is a bowed instrument generally played by older people to accompany storytelling.
***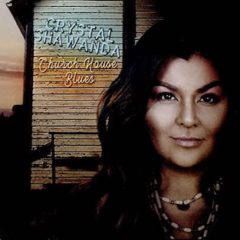 8. CHURCH HOUSE BLUES, Crystal Shawanda (True North Music)–An indigenous artist raised on the Wikwemikong reserve near Ontario, Canada, Crystal Shawanda is making a major move with her fourth blues album. Listeners are forgiven for hearing shades of Dana Fuchs in her timbre and phrasing, and that's a compliment. That is to say, whereas the whiskey-voiced blues belter remains in full vigor here, she's also bringing deeper wells of emotion to her performances, resulting in Church House Blues being akin to a torch album. She comes roaring out of the gate with the ferocious, rocking title track, wailing about "going down to the church house to get my Sunday morning right" after a rousing Saturday night, a moment of redemption that sets up "Evil Memory," the first of several deep, dark, heartbreakers to follow, this one with an austere soundscape of slow-boiling percussion, guitars and keys showcasing Ms. Shawanda pitilessly dissecting a corrosive relationship.
Elsewhere, she exults in finding strength and peace in solitude in the grinding missive, "Rather Be Alone" ("…when it's wrong it's just wrong/and I'd rather be alone…"), dramatically enhanced by DeWayne Strobel's richly textured, upper neck guitar sorties, and new resolve in rising above the maelstrom in the gospel-tinged ballad, "Bigger Than the Blues," where Strobel's cascade of guitar tears complements the struggle the singer describes. On board to support Ms. Shawanda's flights into the stratosphere or into the depths, the McCrary Sisters also exert and assert their gospel presence, both exuberantly and sotto voce, throughout, upping the emotional ante whenever they appear. Lighter moments surface here and there too—"Hey Love" is a bouncy, upbeat, pop-inflected celebration of an ex-lover's selflessness in helping her rebound, and the herky-jerky workout of "Blame It On the Sugar" is the lively ambience shaping a confession of lusty attraction to someone she describes as being "like the frosting on a birthday cake"–but the heartbreakers are truly majestic and augur well for what comes next. –David McGee
'Rather Be Alone,' Crystal Shawanda, from Church House Blues
'Hey Love,' Crystal Shawanda, from Church House Blues
***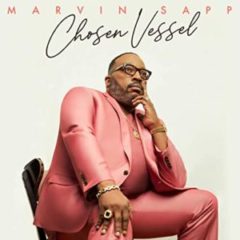 9. CHOSEN VESSEL, Marvin Sapp (RCA Inspiration/Verity)– Every successive Marvin Sapp solo album release after 2007's Gold-certified Thirsty, with its blockbuster hit, "Never Would Have Made It," has assumed something of Major Event status. Here I Am(2010), with its hit "The Best In Me;" I Win(2012); You Shall Live (2015); and Close (2017) received widespread attention and each ultimately hit number one. So no pressure on Chosen Vessel, Sapp's twelfth solo release. Produced by Aaron Lindsey and Myron Butler, Chosen Vessel was recorded at Sapp's new pastorate, Chosen Vessel Cathedral, a century-old Apostolic church located in Fort Worth, Texas. Though recorded three weeks before the national COVID-19 shutdown, the album nevertheless tucks messages of hope and encouragement amidst songs of worship and thanksgiving. The title track is a lovely ballad about falling and being picked up by God, the kind of song Sapp is known for singing. So is "Thank You For it All." Evoking Kirk Franklin's "Take Me to the King," the single is a gush of gratitude for not only keeping but strengthening "through the good, bad, ugly, great, and small." Like "Never Would Have Made It," it's a song that soloists will want to sing their chops into. Follow this link to the full review by Bob Marovich published at the Journal of Gospel Music.
'Chosen Vessel' (Official Video), Marvin Sapp, from Chosen Vessel
***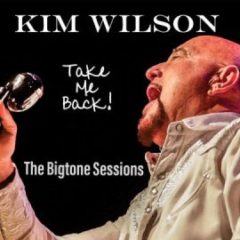 10. TAKE ME BACK!, Kim Wilson (M.C. Records)–Harmonica giant Kim Wilson earned two Grammy nominations for M.C. Records in the early 2000s with the CDs Smokin' Joint and Lookin' for Trouble, but returns to the fold after a 17-year absence for this disc, which turns back the clock in more ways than one–because it was recorded in mono and live to analog tape just like it was done in the old days. A 16-cut mix of clever originals and familiar covers, Take Me Back! was captured by Big Jon Atkinson, a modern-day master of old-school recording techniques, at his throwback BigTone Studios, using no more than four tracks on any song and laying down everything without overdubs just like they did it at Chess, Vee-Jay and Cobra in the '50s. The resulting sound is warm, rich and deep – items that are occasionally missing in digital studios today.
Wilson opens with an easy/greasy cover of Jimmy Nolen's familiar "You've Been Goofing" before exploding on the reeds for the original, rapid-fire instrumental, "Wingin' It," which alternately soars and glides aided by Big Jon on six-string. And Kim's "Fine Little Woman" comes across with a classic feel, a perfect fit for versions of Larry Williams' "Slow Down," Howlin' Wolf's "No Place to Go" and Percy Mayfield's "Strange Things Happenin'." The original West Coast blues, "Play Me," features Flynn and Atkinson on guitars before Wilson does justice to the Windy City warhorse "If It Ain't Me," – one of four Rogers tunes in the set. The slow-paced instrumental, "Strollin'," gives Kim plenty of space to work out on the reeds before two more Jimmy Rogers classics: the familiar "The Last Time" and "Money, Marbles & Chalk." Follow this link to the full review by Marty Gunther published at BluesBlast Magazine.
'Strollin',' written by Jimmy Nolan, performed by Kim Wilson on Take Me Back!
'The Last Time,' written by Jimmy Rogers, performed by Kim Wilson on Take Me Back!
***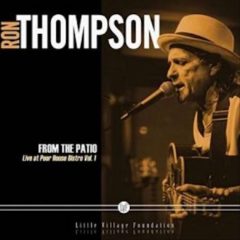 11, Ron Thompson (Little Village Foundation)– You can't fake the magnitude of conviction and commitment—and intensity—Ron Thompson brings to this extraordinary live set captured at San Jose, CA's Poor House Bistro, where he was a mainstay for 14 years. Produced by Kid Anderson, From the Patio finds Thompson roaring and wailing passionately through 11 cuts, three of which are originals that stand toe-to-toe with the outstanding covers he essentially makes into personal statements—tunes by the likes of Willie Dixon, Lowell Fulson-Lloyd Glenn, Don Covay-Bobby Womack, Eddie Jones (better known as Guitar Slim), Little Walter. Thompson, on guitar and harp, is backed by Anderson on guitar on two cuts, bassists Dave Chavez and Gary Rosen, drummer Scotty Griffin, organist Jim Pugh, piano man Sid Morris and, with a searing, moaning harp solo on Little Walter's swaggering blues "One More Chance With You," Gary Smith, making the most and then some of his lone appearance here in augmenting a pleading Thompson vocal that swings just so while maintaining an even emotional keel. This performance is drawn from two sets at the Poor House, on June 4 and August 6, 2014.
Ron Thompson performs 'Little Drummer Boy' at the Poor House Bistro on December 23, 2009
Thompson kicks off the set with Dixon's swaggering "Meet Me In the Bottom," a stomping, unforgiving groove propelling the story of a man apparently fleeing for his life after messing around with another man's woman, and both his urgent vocal and stinging guitar underscore the peril of the moment. Which would seem to make the positioning of Lightnin' Hopkins's "Bring Me My Shotgun" ("bring me my shotgun/the one with the long shiny barrel…") as the second cut all the more understandable as a dark grievance (and threat) against the woman in question, foreboding made manifest by the harrowing slide work under Thompson's grim vocal. …
The closing number from Ron Thompson's now-legendary performance at Famous Dave's Blues Festival at Peavey Plaza in Minneapolis, 2007. Video posted on YouTube by riverflowsea.
By any reasonable standard, From the Patio: Live at The Poor House Bistro Vol. 1 is one of this year's finest blues albums and fares well against the best from other genres as well. That this is Vol. 1 suggests more to come, but there will be no more new recordings from Mr. Thompson, sadly. On February 15, 2020, the 66-year-old artist passed away from complications of diabetes. In his liner notes to this album, Jay Meduri, owner of the Poor House Bistro, writes, "his classic shows are preserved on these 'PHB Patio Sessions,'" and adds, poignantly: "Wednesdays have been declared Ron Thompson Day at the Poor House Bistro. Only his music is allowed to be played on the jukebox." Follow this link to the full review by David McGee in Deep Roots
***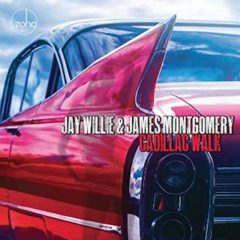 12. CADILLAC WALK, Jay Willie & James Montgomery (Zoho)– Now these guys don't mess around. Although there are some calm moments on Cadillac Walk, when hotshot guitarist Jay Willie and legendary harp master James Montgomery decided to join forces for this project they must also have decided they were going to burn up that quarter mile, so to speak, and attack their songs with righteous fury. Even the album opening cover of Leiber and Stoller's "Three Cool Cats" (the B side of the Coasters' 1959 novelty hit, "Charlie Brown") has a certain restrained intensity seeming set to burst forth from the slinky, noir groove, which is exactly what happens when the band tears into the Moon Martin-penned title track, taking its cue from Mink DeVille's seething 1977 version on his Cabreta album. Montgomery delivers it with cool, knowing aplomb while Montgomery honks and trills on the harp over Bobby T Torello's powerhouse drumming before giving way to a furious Jay Willie guitar attack. Spare and low down, the band's take on Tampa Red's talking blues from 1945, "Detroit Blues," advises men not to bring their women to the Motor City unless they're prepared to lose them to another, sentiments that bring out an epic harp howl—from rich, deep tones to piercing, reedy cries–from Montgomery as Jay Willie keeps the ambience malevolent with his evoctiave fingerpicked electric guitar. The band also happens to have a kickass lap slide player in multi-instrumentalist Paul Opalach, who makes his statement with gripping authority on a terse rendition of Tracy Chapman's "Give Me One Reason," wherein Opalach adds atmospheric embellishment with understated keyboard and "simulated horns" as Le-Ann Lovelace's rather haunting vocal shadows Jay Willie's earnest pleas expressing hope and hopelessness alike in the space of a few bars in the way he delivers lyrics such as "this youthful heart can love you/and give you what you need/but I'm too old to go chasing you around/wasting my precious energy." Montgomery honors his long friendship with the late, great Johnny Winter on two occasions here, both sizzling and punishing, on the funky, suggestive blues of "I'm Yours and I'm Hers," a true tour de force showcasing the soul, virtuosity and fire of the entire band as the solos come around; and the frisky album closing shuffle, "Mean Town Blues," driven by Jay Willie's greasy resonator slide work (which includes a brief interpolation of "Hey Bo Diddley") and Torello's animated, hard charging snare drum. These gents are so bold they even dare take on "(I Can't Get No) Satisfaction," turning it into a stomping blues of the sort the Stones used to play years before Keef and Mick came up with the megahit that assured their immortality. Inserting, as their own statement in this classic, Montgomery cuts loose with a soaring, honking harp solo to set up Jay Willie's entrance with a completely baroque guitar solo thrusting the melody into places it's never been before. Walkin' the walk and talkin' the talk, Jay Willie and James Montgomery and their co-conspirators deliver on all fronts in what is one of this year's outstanding blues entries.-–David McGee
'Cadillac Walk,' Jay Willie and James Montgomery team up on the Moon Martin-penned title track from their new album, featuring Bobby T Torello on drums, Paul Opalach on bass with vocalist Lee-Ann Lovelace.
***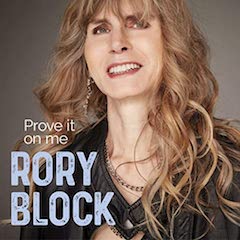 13, PROVE IT ON ME, Rory Block (Stony Plain)— …two years ago, Rory Block launched a new project aimed at honoring "Power Women of the Blues," the first being the justly 2018's acclaimed A Woman's Soul: A Tribute to Bessie Smith. … The newest installment, Prove It on Me, brings her back briefly to Memphis Minnie (on "In My Girlish Days," featuring a worldly-wise confession of a vocal and that piercing slide work—more about this below), but also to Ma Rainey (the title track, a swaggering celebration of her lesbianism at a time—1928–when such things simply were not on heard on record, least of all from an artist as prominent in her field as Ma was in the blues world) and on to a host of names she has singlehandedly rescued from total or near-obscurity and thereby given listeners a very good reason to search out the work of these pioneering women and explore it further.
If a listener detects a theme, or sub-theme, emerging in the work of the female artists represented here, affirmation comes from Ms. Block herself. In her liner notes (consistently among the most insightful and warm-hearted liner notes published), she refers to this "distinctly repeating theme" as "mother-loss." As the liners point out, despite the strength and undaunted spirits these women exhibit in their performances, the lyrics of Memphis Minnie's "In My Girlish Days" (a frank, unexpurgated chronicle of shattering mistakes in judgment made in her youth when "I didn't know no better"); Lottie Kimbrough's searing "Wayward Girl Blues" ("I got the blues from my mother/and I know she got the blues from me"); and Elvis Thomas's heartbreaking "Motherless Child" (the original 1930 recording begins with almost a minute of Thomas repeating, "my mother told me/just before she died…" until it becomes an incantation that needs no further explanation for a listener to understand the full magnitude of this cataclysmic event in the artist's life), these artists suffered both "a unique sorrow" and "sang their songs for a reason." Ms. Block dignifies this unique sorrow in her own readings of these tunes, while at the same time adding a subtext of tenderness, of understanding, in her phrasing, as if to say, "I understand." Follow this link to the full review, 'I Just Can't Let Us Forget,' by David McGee in Deep Roots.
'Wayward Girl,' originally recorded by Lottie Kimbrough (recorded in 1928), as featured on Rory Block's Prove It On Me
'Prove It On Me,' Ma Rainey's unabashed affirmation of her lesbianism (recorded in 1928), as featured on Rory Block's Prove It On Me
***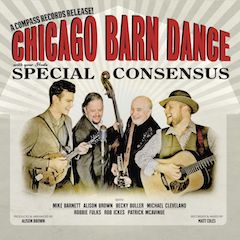 14. CHICAGO BARN DANCE, Special Consensus (Compass Records)– It may have seemed a most unlikely place for country and bluegrass music to take root and spread to other parts of the country, but Chicago, indelibly associated with blues and folk music, was, from1924 to 1968, home to the mother and father of all country radio showcases, the National Barn Dance, which predated the Grand Ole Opry by a year and established a template the latter perfected. Here in the pandemic year of 2020, revered bluegrassers Special Consensus, now in their 45th year and still led by founding member Greg Cahill, one of our time's foremost banjo masters, has produced a rousing tribute to the City of Big Shoulders' musical legacy in, yes, Chicago Barn Dance. Ably supported by bandmates Rick Faris (guitar), Nate Burie (mandolin) and Dan Eubanks (bass), Cahill leaves no stone unturned in ranging far and wide in this tidy 11-song homage and offers some real surprises along the way to boot. …
In a truly exciting moment equal to any on the record, the band takes off on a dazzling display of virtuosity in an instrumental version of Frank Sinatra's definitive original version of "My Kind of Town," a swinging love letter to the Windy City the Chairman first performed in the 1964 film Robin and the 7 Hoods and recorded (for the first of several versions in his catalogue) for his Sinatra '65: The Singer Today album. With music by Jimmy Van Heusen (a Sinatra favorite—he recorded more Van Heusen tunes than he did any other songwriter's) and lyrics by Sammy Cahn, the Chairman knocked it out of the park and became, between the movie and the song, almost as identified with Chicago as he was with New York ("My Kind of Town" was in fact his second spirited celebration of Chicago's allure, the first being 1957's "Chicago (That Toddlin' Town)"). The Special C gentlemen don't attempt to brook vocal comparisons with Sinatra, but rather let their instruments sing for them—and do they ever. The tune begins deceptively, with a sweet, languorous fiddle intro, before it bursts out of the gate at a breakneck pace, with each player crafting a lightning fast solo before handing the baton to his partner; the track features a nice bit of back-and-forth chatter between Faris on guitar and Burie on mandolin emerging along the way, as well as fiery dueling banjos courtesy Cahill and Compass Records founder (and album producer) Alison Brown along with another twin set-to between ace fiddlers Mike Barnett and Pat McAvinue. Woe to those who would attempt to compete with this for instrumental performance of the year. Follow this link to the full review by David McGee in Deep Roots.
'My Kind of Town,' the Sinatra classic retrofitted for bluegrass, Special Consensus, from Chicago Barn Dance
***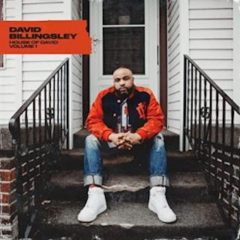 15. HOUSE OF DAVID–VOLUME 1, David Billingsley (Intersound)– Only two months after his album debut, Hymns from Grandma's Living Room, jazz pianist David Billingsley has released his sophomore project, House of David, the first volume of self-penned instrumental jazz compositions. A Racine, Wisconsin, native now living in Minneapolis, Minnesota, Billingsley is founder and executive director of the Billingsley School of Music and Arts, an academy that offers K-12 students access to arts education. The selections on House of David–Volume 1 are contemplative and thoughtful, designed to conjure the myriad of emotions associated with his life journey and family heritage. Playful reminiscences like "Praise Black Jesus" and "For Mama" evoke the warm nostalgia of church and home, while "Everything's Gone" and "Beautifully Broken" arc toward grown-up reflections. The selections "Hope" and "Grace & Peace" are the musical embodiment of the expressions they endeavor to capture. …
Nevertheless, jazz enthusiasts of all faiths, or with no religious faith at all, will find House of David–Volume 1 pleasing on its own musical merits. Fans of jazz piano in particular will enjoy the album for its introspective mood and interesting shifts in tone and dynamics that don't devolve into facile new age soap-and-candle-store ruminations. Follow this link to the full review by Bob Marovich in Deep Roots.
'Grace & Peace,' David Billingsley from House of David–Volume 1
***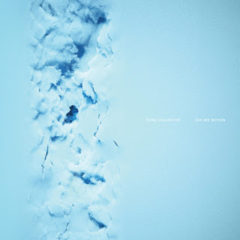 16. THE SEE WITHIN, The Echo Collective (7K!)– The Echo Collective is a Belgian ensemble of classically trained musicians founded by Margaret Hermant (violin, harp) and Neil Leiter (viola), which has made a name for itself working with artists such as  Winged Victory For The Sullen and the late Jóhann Jóhannsson, as well as performing with artists in genres as diverse as alt.rock, synth-pop and black metal. Now the ensemble has produced an album of its own material. The See Withinon 7K!features music composed by members of The Echo Collective performed by Margaret Hermant (violin, harp), Neil Leiter (viola), Gary De Cart (magnetic resonator piano) and Charlotte Danhier (cello). The disc is the first appearance on record of the Magnetic Resonator Piano (MRP), an instrument invented by Andrew McPherson that uses magnets fitted to a piano to create the kind of sustain and crescendos that can be achieved with strings. This means that whilst some of the disc's sounds resemble electronics, it was in fact all produced acoustically. The music is produced without complex written explanation; it is there simply for us to experience and think about.
Eight tracks are featured—"Inflection Point," "The See Within," "From Last Night's Rain," "The Witching Hour," "Glitch," "Unknown Gates," "Respire" and "First Brightening"–ranging in length from under three minutes to over ten minutes. The style is very much post-classical or new classical with strongly thoughtful, contemplative element to it. The music itself is highly varied and can be complex in its structures, and within this the group produces some intriguing textures and combinations of timbres. Follow this link to the full review by Robert Hugill in Deep Roots.
'The See Within,' Echo Collective, from The See Within (Official Video)
***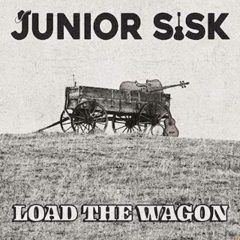 17. LOAD THE WAGON, Junior Sisk (Mountain Fever)— Come 2018, Junior Sisk emerged anew as a solo artist with a powerhouse outing, Brand New Shade of Blue, with backing and guest vocals provided by the likes of Thomm Jutz, Marty and Tim Raybon, Del McCoury, Jason Carter, Justin Moses, et al. Even in this all-star constellation, if you will, Junior's expressive tenor and solid rhythm guitar stood out. It was like nothing much had changed beyond the artist's pronounced commitment to the traditional sound he has vowed to nurture and protect for future generations. So it is that his new solo project, Load the Wagon, picks up where Shade of Blueleft off, with the notable exception of a tight new band congealing behind Junior's emotional singing and picking, some of them being Shade of Blue returnees. The lineup now includes Tony Mabe on banjo; Heather Berry Mabe (a standout on Brand New Shade of Blue) on second guitar; Ramblers Choice veteran Jonathan Dillon on mandolin; Gary Creed on bass; and Doug Bartlett on fiddle. Assaying songs from several generations of roots music giants (all the way back to A.P. Carter), Junior and company make them all sound brand new.
For such a dedicated bluegrasser, Junior's song selections here might make you wonder if he isn't letting us in on an inner conflict he has about the business of being a bluegrasser. The album's opening number, "Get In Line, Buddy," breaks fast out of the gate behind Dillon's mandolin chops and Doug Bartlett's fiddle, ahead of Tony Mabe's sprightly banjo soloing, as Junior relates the patience it takes to even get a foot in the door—"get in line, buddy/you just got here yesterday," goes the wisdom imparted by a veteran picker in a song familiar to Country Gentlemen fans. It's a sentiment Junior takes seriously, as he explained in a recent interview, to wit: "I'm in line with Flatt & Scruggs, the Stanley Brothers, and all that. I'm way down the line, but I'm in line anyway. And it still rings true today when you come to Nashville. When you walk the streets, you see them on the streets. You see them in all the clubs and everything. Everyone's standing in line. I feel like I'm still standing in line for traditional bluegrass music." Small wonder, then, to find the determination and patience counseled in "Get In Line, Buddy" morphing into outright jubilation at the very thought of playing this music, as expressed in the third cut, "Hooked on Bluegrass," a fiddle- and banjo-fired celebratory romp basking in the joy of its title sentiment. "I know that I'm addicted/but it's the path I choose," Junior sings, "I'm hooked on bluegrass music/it's the only drug I use." Follow this link to the full review, "In Praise of the Torch Holder," by David McGee, in Deep Roots.
'I'm Going There,' Junior Sisk, from Load the Wagon
***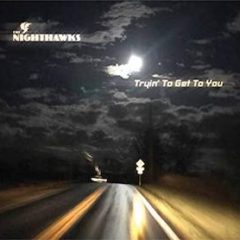 18. TRYIN' TO GET TO YOU, The Nighthawks (EllenSoul Records)–If you don't like the Nighthawks, you probably should not be reading this publication. This is one of America's, and the blues', finest bands, still boasting founding member Mark Wenner (vocals and harmonica) and another long-term veteran in drummer-vocalist Mark Stutso, now completed by new arrivals Don Hovey (guitar, vocals) and Paul Pisciotta (bass, vocals). With all the personnel changes over the years since breaking in on the Aladdin label in 1974 with Rock 'n' Roll, the Nighthawks have consistently made solid albums (2011's Last Train to Bluesville was honored as Acoustic Album of the Year at the Blues Music Awards) and kept the faith with blues and traditional rock 'n' roll fans, year in and year out. No wonder, then, that Tryin' to Get to You is the latest in a long line of memorable long players from a band that just keeps rollin' along in fine shape.
A great example of the Nighthawks' genius, if you will, comes on the title track, a tune with which this band has a long history—YouTube has videos of the band performing it 11 years ago, in fact. Best known from Elvis's torrid version cut for Sun in 1955 before he left for the RCA label (one could argue it might be better known from the incendiary performance he delivered of it on the "in the round" segment of his 1968 comeback special on NBC—there have been few televised rock 'n' roll moments to equal the ferocity of that moment in particular, save possibly for his red-hot eruption on "Tiger Man" in the same segment), the original version actually dates to 1954 and an R&B vocal group on Mercury called The Eagles. This version landed somewhere between country and R&B and became the model for Elvis's own take, albeit with some alterations that made it a definitively Elvis track. The Nighthawks, though, embrace the Eagles' version and then take it somewhere else completely—on the strength of Wenner's evocative, even plaintive, harmonica soloing, it heads west, out to the wide-open plains, sounding at the start like it might be a winsome lost tune penned by Bob. Nolan for the Sons of the Pioneers—before it subtly evolves into the R&B feel the Eagles brought to it, including the same close-knit backing vocals the Eagles employed and which foreshadowed the sound Elvis achieved using the gospel-rooted Jordanaires as his backing group. Follow this link to the full review by David McGee in Deep Roots.
A live version of 'Tryin' to Get to You,' The Nighthawks, from the album of the same name. Posted on YouTube by Barbie Butterworth.
***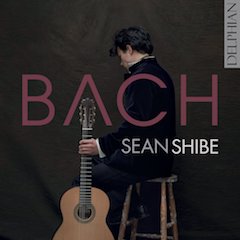 19. BACH, Lute Suite in E minor, Partita in C minor, Prelude, Fugue and Allegro in E flat major, Sean Shibe (Delphian)– On his new Delphian album, Sean Shibe plays three of Bach's lute works on the modern classical guitar, the Lute Suite in E minor, BWV 996, the Partita in C minor BWV 997 and the Prelude, Fugue and Allegro BWV 998. We start with the Lute Suite in E minor, one of Bach's earliest surviving chamber works and his earliest for lute. It was probably written in Weimar (where Bach worked at the Ducal court) between 1712 and 1717. It has six compact movements in the classic format of Prelude, Allemande, Courante, Sarabande, Bouree and Gigue, and is quite light and entertaining, despite the inclusion of a Pietist hymn in the Prelude; you could imagine it being played at the Ducal court. Shibe's tone is warm and clear (if we look at the session photo of Shibe, all bundled up, and note that the venue was Crichton Collegiate Church in mid-December, this warmth is all the more remarkable). He plays fluidly and lightly, yet throughout the disc I was impressed by the way the different contrapuntal lines of the music emerged in his interpretations.
The faster movements, such as the Allemande, are graceful and flowing, whilst the Courante has a delightful sense of rhythm. They clearly have their origins in dance music without being explicitly so and always with a nice sense of rubato. By contrast, the Sarabande sings soulfully in its melancholy, followed by the delightfully perky Bouree and a surprisingly complex textured Gigue. The structure is always clear, yet Shibe's approach does not feel like an academic demonstration ("here is the fugue subject, here the counter-subject," etc.), but the act of a real musician. Follow this link to the full review by Robert Hugill in Deep Roots.
Bach, Partita in C minor BWV 997 (Development), Sean Shibe, from Bach
***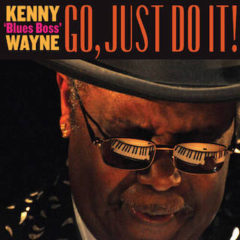 20. GO, JUST DO IT!, Kenny 'Blues Boss' Wayne (Stony Plain)– Go, Just Do It! could not be better titled to capture the joie de vivre Piano Hall of Fame inductee Kenny "Blues Boss" Wayne and company deliver here, starting with the horn-goosed funk blast of "Just Do it" and culminating with a jump blues worthy of Louis Jordan. Wayne, now 75, never fails to up the energy quotient and set an elevated standard of musicianship for one and all, but he's taken those qualities to a higher plane on this outing. Among the notables on board are three award winning vocalists, Blues Hall of Fame bassist (formerly with B.B. King) Russell Jackson, powerhouse horn players Jerry Cook (sax) and Vince Mai (trumpet), wailing harp master Sherman "Tank" Doucette (who dominates the lively shuffle treatment of JJ Cale's "They Call Me the Breeze"), electrifying Boogie Patrol guitarist Yuji Ihara, drummer Joey "The Pocket" DiMarco and Barry Sharbo on tambourine. Generous spirit that he is, Wayne gives everyone a moment, or several, to shine even as he takes the spotlight to remind us in no uncertain terms why he's credited with returning the piano to the fore in the blues band context.
The Blues Boss and Diane Schurr, in a rousing performance that should inspire listeners to check out her own fine new album, Running on Faith, spice up a grinding take on Percy Mayfield's scalding blues, "You're In For a Big Surprise," which follows closely in the wake of "Just Do It," wherein Dawn Tyler Watson adds a sassy distaff voice to the proceedings. Similarly, Wayne, with Julie Masi fashioning silky female background responses, offers a spirited account of love's tight grip on the heart in "You Did a Number on Me," a driving tune enhanced by the Blues Boss's frisky 88s and Ihara's piercing lead guitar solo. Follow this link to the full review by David McGee in Deep Roots.
'You're in For a Big Surprise,' written by Percy Mayfield, performed by Kenny 'Blues Boss' Wayne and Diane Schurr, from Go, Just Do It!
***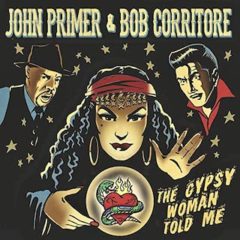 21. THE GYPSY WOMAN TOLD ME, John Primer & Bob Corritore (VizzTone/SWMAF Records)– If history has taught us anything, it's that any time John Priimer and Bob Corritore get together on disc or in person, good things happen for blues fans. The latest proof of this assertion: The Gypsy Woman Told Me, the duo's third and finest long-playing effort following 2013's Knockin' Around These Blues and 2017's Ain't Nothin' You Can Do. Herein the standard Chicago blues idiom is invigorated by creative variations on familiar sounds and themes from two masters of the genre working at their peak; moreover, the sizzle they and their bandmates create with their spirited instrumental dialogues serves to heighten the fiery passion Primer delivers with his gritty, expressive vocals. 
This album is so strong in so many ways, it's not worth the effort to find some trifling fault anywhere in the mix of instrumental support and Primer's soulful vocalizing. Corritore gets a spotlight moment in blazing a trail through Sonny Boy Williamson II's "My Imagination" (recorded as "Your Imagination" by Sonny Boy) with a driving harp solo as Primer rocks through the lyrics, which include the delightful observation, "I love her so hard, I just can't sleep at night/when I go to eat my breakfast in the morning/my teeth and tongue begin to fight," and the duo effects a mellow, thoughtful vocal-and-harp dialogue in Primer's original contribution, a laid-back, downhearted blues titled "Walked So Long." Follow this link to the full review by David McGee in Deep Roots.
'Walking the Back Streets and Crying,' written by Sandy Jones, performed by John Primer & Bob Corritore, from The Gypsy Woman Told Me
***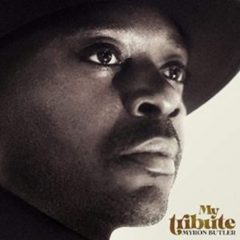 22. Myron Butler (Fair Trade/Columbia/Red Alliance Media)– Together with several of today's top-flight gospel artists, singer-songwriter Myron Butler pays homage to one of his chief inspirations, Andrae' Crouch, on his feature-filled album, My Tribute. All but one of the selections are Crouch originals, but with modern augmentations to make them relevant to today's audience. And in all but one case, Butler duets or trades leads with the guest vocalists. That one cut, "All Things Well," is a praise ballad and the album's debut single. It's a Butler original written in the Crouch style and sung solo by the songwriter with significant support from his background singers. The grooves on My Tribute shift from churchy traditional on "The Blood Will Never Lose its Power" (with a shouting Pastor Michael Lampkin) and "Oh It Is Jesus" (with Blanche McAllister-Dykes) to sprightly lead vocals from Dorinda Clark-Cole on "Right Now" and a funky Commissioned-like twist to the devotional favorite, "Nobody Can Do Me Like Jesus" by Fred Hammond. "Take Me Back" features Kirk Franklin and Kelontae Gavin in a veteran-meets-newcomer (preacher-meets-singer) duet. "We Are Not Ashamed," with Kim Burrell, takes the collection right back to church.
The beloved title track gets a solid reading from Butler and a remarkable Dayanna Redic, whose voice is expressive and rockets off flights of soprano notes towards the conclusion. Ms. Redic is cut from the same vocal cloth as Chrystal Rucker. I hope we hear more from her in the future. Butler's background vocalists, which include his group Levi as well as choristers from throughout the Dallas-Fort Worth area, offer singular support. Follow this link to the full review by Bob Marovich in Deep Roots.
'The Blood Will Never Lose Its Power,' Myron Butler, with Pastor Michael Lampkin, an Andrae' Crouch song from My Tribute
***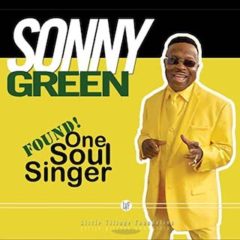 23. FOUND! ONE SOUL SINGER, Sonny Green (Little Village Foundation)— Hailing from Monroe, Louisiana, but made a "name" in South L.A., this soulful dude is Tony the Tiger great! In the early '70s, Green had a string of great 45s arranged by the legendary Miles Grayson including "If You Want Me to Keep on Loving You," a much sought-after single by soul/blues aficionados. Hard to believe Found! One Soul Singer is Green's first album. The man is a big-voiced, no-nonsense singer in the tradition of Bobby Bland, Little Johnny Taylor and especially Little Milton. In fact, there are a pair of spot-on covers of Milton's hits, "If Walls Could Talk" and "Blind Man." The band also has a big in-the-groove sound, carrying four horns and anchored by Robert Cray alumnus, Jim Pugh, on the B3. Dig Pugh on Green's kid gloves version of Ted Taylor's "Be Ever Wonderful." Besides the great old schools covers, including Green re-doing his own "If You Want Me To Keep Loving You," there are a handful of pretty good originals here from the pen of guitarist Kid Anderson… Follow this link to the review by Jeff Hannusch published in Offbeat Magazine.
'If Walls Could Talk,' a Little Milton classic as performed by Sonny Green on Found! One Soul Singer
 ***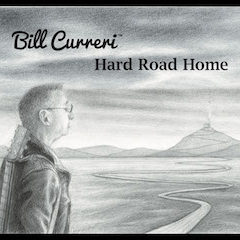 24. HARD ROAD HOME, Bill Curreri (Bill Curreri Music)– When ace guitarist-songwriter Bill Curreri began recording this, his third album, he could not have envisioned the world in which it would be released. Not all artists have thrived in the coronavirus pandemic, but some have found ways to get their work out to the public while sheltering in place. Curreri too might well benefit from a live streamed concert from the confines of home, but what he's wrought on Hard Road Home is both about the moment and about the moment far ahead, when a planet remade by a novel coronavirus begins to redefine itself. At that moment, Hard Road Home will take on added urgency, but right here, right now, it needs to be heard, contemplated and absorbed.
The sound is mostly rooted in what marketers (Curreri used to be one himself) call Classic Rock, with sizzling guitar shredding and picking, howling slide work and a virtuoso touch with tone and texture in service to a pedal-to-the-metal rhythmic attack, at once driving and gripping, an aural complement to the urgency of Curreri's heartfelt messaging sung in a kind of pinched tenor voice that leaves no doubt as to its fierce commitment. On paper the lyrical sentiments might strike some as greeting card homilies, but these tales of self-fulfillment and undaunted courage in the face of loss and unanticipated upheaval are coupled to ferocious, heat seeking musical backdrops, all of it pulsating as a whole and rising to a plane of transcendent, buoyant self-realization. Follow this link to the full review by David McGee in Deep Roots
'Hard Road Home,' Bill Curreri, from Hard Road Home
***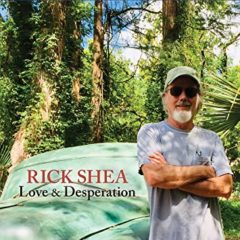 25. LOVE & DESPERATION, Rick Shea (Tres Pescadores Records)— We are all figuring out ways to deal with this pandemic but musicians face some of the more difficult challenges. They can't perform in crowded live venues, virtual shows do little for them financially, and that yearning to play with friends and perform for fans is growing stronger as the days pass. Southern California singer-songwriter Rick Shea found at least one solution. He began sessions for Love & Desperation in the spring of 2019 at his home studio with first rate talent such as drummer Shawn Nourse (Dwight Yoakam, I See Hawks in L.A.), bassist Jeff Turmes (Mavis Staples) and his longtime collaborator Dave Hall. They didn't finish and then were interrupted by the pandemic this spring. So, the album had to be completed digitally and Shea reached out to his friends that he knew had their own home studios to finalize the project.
So, Nourse worked at his own home as did Phil Parlapiano of Dead Rock West, keyboardist Skip Edwards (Dwight Yoakam), and accordionist David Jackson.  Although Shea would have preferred the special interplay that develops when all are in one room, he was pleased with the resulting natural sound. Shea either wrote or co-wrote eleven of the dozen tunes, choosing to begin with a rockabilly tune by swamp rocker Al Ferrier, once also covered by bluesman Lazy Lester. Because Shea is cut from a similar cloth as Dave Alvin and the late Chris Gaffney, both of whom he played with for years, the listener gets a cross section of most American roots forms: blues, folk, country, and rock n' roll. Shea also says it owes to the bars and honky-tonks of San Bernardino where he grew up. He is a gifted storyteller with a little bit of that high lonesome sound, perhaps better said as moonlit desert quality in his vocals. The use of accordions in most songs give the songs a southwestern/Tex-Mex feel. Such is the case with the country ballad "Blues at Midnight" and especially with the shady, desperate characters that populate "(Down at the Bar at) Gypsy Sally's," which borrows its title from Townes Van Zandt's "Tecumseh Valley."
The title track is autobiographical, nodding to family history where the wild kid finds plenty of freedom with his inattentive parents.  "Juanita" take sits title form the name of his wife's mom as Shea tries to imagine the lives of his in-laws when they were dating. "A Tender Hearted Love" is an endearing tune for his wife.  A major highlight and the quintessential example of Shea's style is "She Sang of the Earth," a ballad written with Kim Ringer, daughter of the late, respected singer-songwriter Jim Ringer. On this tune Shea plays acoustic guitar, mandolin, and mesmerizing pedal steel, emblematic of his versatility across any stringed instrument that imbues the entire album. Additional evidence lies in the instrumental "Mystic Canyon" where Shea plays both electric guitar and pedal steel, weaving layers of color to great effect. Follow this link to the full review by Jim Hynes in Glide Magazine.
'Blues at Midnight,' Rick Shea, from Love & Desperation
'Down at the Bar at Gypsy Sally's,' Rick Shea, from Love & Desperation
Follow this link to The Elite Half-Hundred of 2020, Part 2