',,,a study in self-awareness…'
THE BOOK OF MALI
Mali Music
RCA Inspiration
Aptly titled, The Book of Mali, Mali Music's fifth album, released in a partnership between his own imprint, K Approved Enterprises, and RCA Inspiration, is a study in self-awareness.
Much of the album has a confessional quality, a series of private-made-public conversations between Mali and his Lord. For example, on "Let Go," Mali dizzyingly delineates the temptations he has left behind. The hypnotic current single, "Mo'Lo" (Like You)," is about getting closer to God by humbling one's self in His presence. In a Prince-like falsetto, Mali further acknowledges his frailties on "Apologize," which features stimulating vocals from soprano Deanna Dixon. Mali need not worry–the Lord's response, "Mali, I love you," echoes eerily in the background.
The most straightforward track on an otherwise complex project is "Lord Forgive Me." To an acoustic guitar accompaniment, Mali apologies for not always living holy. "I see the times I lied, I see the times I died." The track has the vibe of a late-night campfire singalong with other sinners, who join in antiphonal harmony. But just as on "Apologize," the Lord has not left anyone's side.
'Lord Forgive Me,' Mali Music, from The Book of Mali
'Mo'Lo (Like You),' Mali Music, from The Book of Mali
The Book of Mali is not all apologies. The poignant "Cry" is an African-flavored piece that features some of the artist's most passionate singing. "It's like the world fries anytime I get free," he declares, then, "Burn, baby burn!" a reference to the Black Panther phrase as well as, I suspect, the outrage following George Floyd's murder. An acoustic guitar lays the groundwork for a screaming electric guitar solo at the end. On "Soul Seekin'," Mali declares they "take the food from us but they can't starve us." A heavy thumping bass simulates boots stomping firm soil.
In the album's introduction, the GRAMMY-nominated gospel hip hop artist argues that if a song's lyrics are strong enough, "you don't even need the music." But there is music on the album and plenty of it. Moody melodies swirl like additives in liquid soundscapes underpinned by deep beats.
'Cry,' Mali Music, from The Book of Mali
'Soul Seeking,' Mali Music, from The Book of Mali
Calling Mali Music a gospel hip hop artist is somewhat misleading because his music, as represented by The Book of Mali, is sacred-inspirational messaging set to a merger of genres. It's designed to speak to those who get their spirituality from secular music than an old Zion song. I recommend multiple listenings, however, to unravel the album's many messages.
Picks: "Lord Forgive Me," "Cry"
***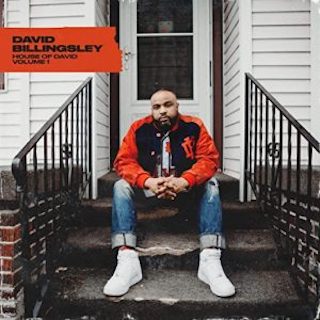 ',,,artistic expression in a quest for God…'
HOUSE OF DAVID–VOLUME 1
David Billingsley
Intersound
Only two months after his album debut, Hymns from Grandma's Living Room, jazz pianist David Billingsley has released his sophomore project, House of David, the first volume of self-penned instrumental jazz compositions. A Racine, Wisconsin, native now living in Minneapolis, Minnesota, Billingsley is founder and executive director of the Billingsley School of Music and Arts, an academy that offers K-12 students access to arts education.
The selections on House of David–Volume 1 are contemplative and thoughtful, designed to conjure the myriad of emotions associated with his life journey and family heritage. Playful reminiscences like "Praise Black Jesus" and "For Mama" evoke the warm nostalgia of church and home, while "Everything's Gone" and "Beautifully Broken" arc toward grown-up reflections. The selections "Hope" and "Grace & Peace" are the musical embodiment of the expressions they endeavor to capture.
This is the kind of album review that typically gets me into trouble. What element or elements constitute the sacred in sacred jazz? Duke Ellington's Sacred Concerts and Horace Silver's "The Preacher" are self-evident. So is Mary Lou Williams' Mass, and the One Mind Temple Evolutionary Transitional Body of Christ, which uses Coltrane's catalog for its worship music. Organists perform fugues in liturgical settings, often as a backdrop to prayerful reflection. Without lyrics that explicitly express the spiritual, or are culled from Bible verses or other religious texts, sacred jazz compositions are open to interpretation. As in the days before the primacy of the moving image, listeners are charged with using their imagination.
'Grace & Peace,' David Billingsley from House of David–Volume 1
'Hope,' David Billingsley, from House of David–Volume 1
In Spirits Rejoice, music scholar Jason Bivins argues that meditation and mysticism in jazz performance are ways for performer and listener alike to communicate with the divine. To Bivins, religion and jazz are forms of "human cultural communication" constantly in search of enlightenment. It is artistic expression in a quest for God, as much a medium to the spiritual as any religious denomination or sacred practice.
All told, then, Billingley's compositions on House of David–Volume 1 work on two levels: as instrumental memoir and as a vehicle to enter into personal communion with their Creator. More easily analyzed is Billingsley's May 2020 Hymns from Grandma's Living Room, a jazz piano interpretation of favorite hymns of the African-American church writ large.
Nevertheless, jazz enthusiasts of all faiths, or with no religious faith at all, will find House of David–Volume 1 pleasing on its own musical merits. Fans of jazz piano in particular will enjoy the album for its introspective mood and interesting shifts in tone and dynamics that don't devolve into facile new age soap-and-candle-store ruminations.
Picks: "Hope," "Grace & Peace"
***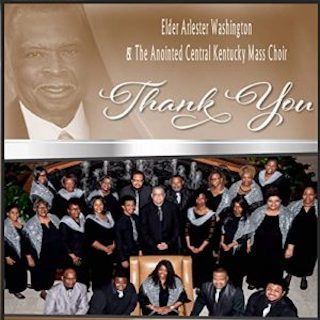 ;,,,press on through…'
THANK YOU
Elder Arlester Washington &
The Anointed Central Kentucky Mass Choir
Time Now Records
On the morning of April 9, 2019, Elder Arlester Washington was involved in a two-car accident that claimed his life.
The tragedy devastated Lexington, Kentucky's Now Faith Worship Center, where Washington was pastor. It also stunned the gospel music community. In addition to being a church leader, Washington had had a career in professional gospel music as a member of the Gospel Crystals and the Chicago Gospel Cavaliers. He had traveled with the Caravans and Jessy Dixon, and in 1990 founded the Anointed Central Kentucky Mass Choir.
Part of the healing process is to press on through, and that is what the Anointed Central Kentucky Mass Choir has done. Its new full-length project, Thank You, a tribute to Washington, follows a 2014 EP of the same name and incorporates two songs featuring lead vocals by their beloved leader. They might live and work in Kentucky, but CKMC (likely due to Washington's tutelage) sounds like a Chicago gospel choir in its delivery of dense harmonies, churchy arrangements, lyrical attacks and chirpy organ lurking in the background.
Two songs in particular speak to this similarity. "Hallelujah," written by Chicago Mass Choir's Percy Gray, has that Chicago Mass ebullience. The late Pastor Washington takes the lead here, singing, shouting, and exhorting the choir to ever higher praise (they answer in higher volume and key change). "I AM" is a churchy hand clapper led by choir president LaQueeta Allen, who drops Dianne Williams-like rhymes during the song's vamp. The ensemble could have kept on going but they were stopped abruptly. Washington's voice closes the CD on the rafter-raising "Living Sacrifice," which takes its text from Romans 12:1.
'Living Sacrifice,' the Anointed Central Kentucky Mass Choir with the late Elder Arlester Washington taking the lead vocal, from Thank You
'I AM,' the Anointed Central Kentucky Choir led by choir president LaQueeta Allen, from Thank You
Although most of the songs on Thank You are contemporary pieces with traditional messages, the choir still echoes the performance techniques of a Chicago gospel choir. For example, "Keep on Moving," which declares holy war on despair, sounds like a latter-day Tommies track. "I've been down before," the choir sings, "I'm not going down no more." Similarly, "Let It Go" encourages listeners to hold on to the belief that the Lord will work it out for them. Moving to an island rhythm and led with fiery force by Tracie Hibbler, "Standing on the Promises" reinforces that whatever God promised will come to pass. They are part exhortation, part catharsis.
The choir tries special techniques from time to time, such as cascading harmonies and contrapuntal part singing. The group is well supported by talented musicians, and most of the songs are new, written by keyboardist Shawn Hibbler and bassist William Russell. If anything, the choir can include more traditional-flavored numbers in future projects, as they have a knack for putting them over.
For an independently produced project, Thank You is remarkably well done and the choir brings the goods to every track. Somewhere over the rainbow, Pastor Washington is beaming with pride and whispering, "thank you."
Picks: "I AM," "Hallelujah"
***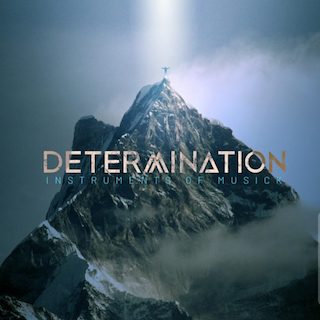 '…a stringed-instrument music ministry…'
DETERMINATION (EP)
Instruments of Musick
Independent
"Psalm 33:2," a track from the Instruments of Musick's Determination, is a rousing sacred steel-led and non-vocal interpretation of "Praise the Lord with harp: sing unto him with the psaltery and an instrument of ten strings." While the track, evocative of a Campbell Brothers jam, evokes the musical excitement of a praise break, it also serves as a motto for the ensemble's stringed-instrument music ministry.
Blood brothers Garvin and Gary "Fatman" McKinney of Detroit comprise the gospel band Instruments of Musick. Although Determination is not their first recording, it is their first EP. It consists of two instrumental and four vocal selections. Fatman plays pedal steel guitar and Garvin plays electric guitar, while three of their sisters–Talayna Pettigrew, Tia Randolph, and Tandra Toles–along with Fatman's wife Candace McKinney, assist on vocals. The first track and second single, "Country Gospel," is one of the EP's two instrumentals ("Psalm 33:2" is the other). Fatman's keening pedal steel sounds as if it is experiencing a blissful moment of praise.
'Country Gospel,' Instruments of Musick, from the EP, Determination
'Give IT to You,' Instruments of Musick, the first single from the EP, Determination
The ladies offer fine vocals. "Moving Forward" contemporizes the declaration, "ain't gonna let nobody turn me around," while "Sin Got Me in Chains" is a personal commitment to break free from sinful ways. The song's funky propulsion provides a foundation for Fatman's petal steel to chatter endlessly and for Garvin to offer a steamy guitar solo.
Like MercyMe's "I Can Only Imagine," "Can't Wait 'til the Day" is a wide-eyed evocation of the unexpected joys awaiting the saved in the hereafter. "Give It to You," the EP's bouncy, uncomplicated first single, gushes with unconditional love to the Most High.
The McKinney brothers cite sacred steel masters Calvin Cooke and Ted Beard, and guitarist Pierre Stevenson, as their influences. Makes sense. Overall, the Instruments of Musick is a wellspring of talented musicians and singers and Determination is a brief but enjoyable example of their excellence.
Pick: "Psalm 33:2"
***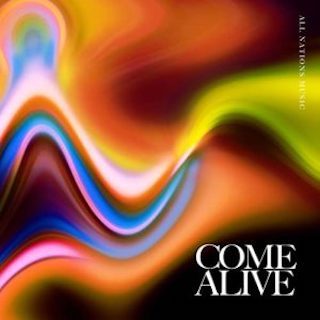 'Advancing the future of music ministry'
COME ALIVE (EP)
All Nations Music
RCA Inspiration
Dr. Matthew L. Stevenson III needn't worry about his sacred music bona fides.
Stevenson's great-grandfather was the Reverend Elijah Thurston, founder of Chicago's historic 44th Street Baptist Church, which produced many pioneering gospel singers and musicians. Thurston was also one of Mahalia Jackson's favorite preachers. Stevenson's great-grandmother, commanding gospel vocalist Ora Lee Hopkins, was a member of the Willie Webb Singers, the original Caravans and director of the city's New Nazareth Missionary Baptist Church choir.
While acknowledging and respecting his family's roots in traditional church music, Stevenson is also concerned with the future of music ministry. That is also the mission of All Nations Music, a multicultural group of singers and musicians from Stevenson's multi-site All Nations Worship Assembly.
Over the years, the church's music department has benefited from such vocal talents as Maranda Curtis and Candy West. Both can be heard on All Nations Music's live EP, Come Alive. For example, West teams with Christabel Clark on a penetrating reading of a P&W anthem called "Glory Rise." Curtis adds remarkable vocal vigor to the EP's most powerful track, the nearly twelve-minute worship ballad "Carry Us Through." Her performance injects the track's megachurch ambiance with the Holy Ghost fire of a spirited storefront congregation.
'Yahweh,' All Nations Music, lead vocals by Dr. Matthewe L. Stevenson and Chandler Moore, from the EP, Come Alive
'Carry Us Through,' All Nations Music, lead vocal by Maranda Curtis, from the EP, Come Alive
Stevenson hearkens back to his ancestors' preference for songs that are simple to teach and easy for congregations to sing. He can be heard in a duet with Chandler Moore on one of them, the orchestral "Yahweh."
Benefiting from the combined production talents of Ernest Vaughan and Ryan Booker, Come Alive is an EP because it contains seven tracks, but at 56 minutes in length, there's more music here than on many full albums. Semantics aside, the extended time gives each song room to develop from intros as delicate as butterfly's wings to endings as mighty as thunder.
If Stevenson's great-grandmother sang the songs of the Old Landmark, Come Alive might well contain the songs of the New Landmark.
Pick: "Carry Us Through"
***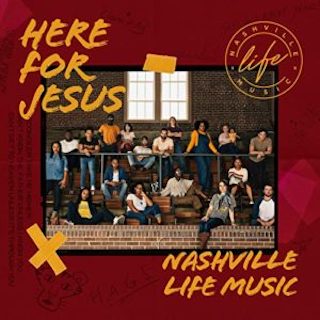 ',,,earnest, ever-changing and enriching'
HERE FOR JESUS
Nashville Life Music
Integrity Music
Nashville Life Music follows up last year's Taylor House Sessions EP with even more delightful selections on its debut full-length album, Here for Jesus.
Nashville Life Music is a young multicultural choir/group out of Nashville Life Church, a congregation led by husband-and-wife team Alvin Love and multi award-winning gospel singer CeCe Winans Love. In its diversity and musical architecture, the troupe reflects the church's mission. It offers hope that amity is not only preferable and possible, but is actually happening. This polished group of singers possesses an impeccable sense of timing and delivery. They deliver CCM tunefulness with gospel vocal and instrumental techniques. In its melodies, chord changes, arrangements, and song compositions, the album is refreshingly different.
One of the top selections, "Sing a Song (Part 2)," is the sister of the EP cut of the same title. It's a sunny and tuneful praise song that asks listeners to find "one thing that God has done for you," knowing there are actually many good things from which to choose. Shimmering strings are anchored by a percussive rhythm section and rap interludes from Aaron Cole.
Another keeper is "Shepherd." Leeland Mooring gives this song, based loosely on Psalm 23, a heartwarming performance that evokes Jonathan McReynolds and DOE, modern-day purveyors of Israel Houghton's more than two-decades old revolution in worship music. An ensemble piece, "Reconciler" helps Christians lost "at a crossroads in life" to find their way back when "God could not have felt farther away." It's a throwback to Jesus People psychedelia but with a modern patina.
'In a Little While,' Nashville Life Music, from Here for Jesus
'Sing a Song (Part 2),' Nashville Life Music with Aaron Cole on lead vocal, official video from the album, Here for Jesus
The spirit of Andrae Crouch looms large over "In a Little While." A bracing '70s rock-soul vibe supports group members as they cast their collective gaze to the return of Jesus. "I've Got a Reason," another song with Crouch in its DNA, is the most gospel-rooted cut on the album. It gets a soulful reading by Chaunda Jefferson. Dwight Johnson leads "Available," a prayerful bid for discipleship. It has a musical theater sensibility, as if plucked from a Lin-Manuel Miranda production.
Solid production keeps everything balanced without becoming overpowering. Sacred music geared toward millennials that will also appeal to other generations, Here for Jesus is earnest, ever-changing and enriching.
Picks: "Sing a Song (Part 2)," "Shepherd," "I've Got a Reason"
***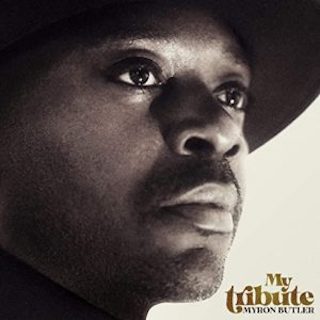 'Honoring Andrae' Crouch'
MY TRIBUTE
Myron Butler
Fair Trade/Columbia/Red Alliance Media
Together with several of today's top-flight gospel artists, singer-songwriter Myron Butler pays homage to one of his chief inspirations, Andrae' Crouch, on his feature-filled album, My Tribute.
All but one of the selections are Crouch originals, but with modern augmentations to make them relevant to today's audience. And in all but one case, Butler duets or trades leads with the guest vocalists. That one cut, "All Things Well," is a praise ballad and the album's debut single. It's a Butler original written in the Crouch style and sung solo by the songwriter with significant support from his background singers.
The grooves on My Tribute shift from churchy traditional on "The Blood Will Never Lose its Power" (with a shouting Pastor Michael Lampkin) and "Oh It Is Jesus" (with Blanche McAllister-Dykes) to sprightly lead vocals from Dorinda Clark-Cole on "Right Now" and a funky Commissioned-like twist to the devotional favorite, "Nobody Can Do Me Like Jesus" by Fred Hammond. "Take Me Back" features Kirk Franklin and Kelontae Gavin in a veteran-meets-newcomer (preacher-meets-singer) duet. "We Are Not Ashamed," with Kim Burrell, takes the collection right back to church.
Given Crouch's vast catalog of songs, it would be difficult to hit all the high points, even in multiple CDs, so several classics, including "Always Remember," "Jesus is the Answer," "Through It All," and "Soon and Very Soon" are packed into a more than eight-minute medley, with vocalists Anthony Hamilton, Kenny Lattimore, Shelby 5, and Candy West assisting.
'All Things Well,' written and performed by Myron Butler, his lone original on My Tribute, his homage to Andrae' Crouch
'The Blood Will Never Lose Its Power,' Myron Butler, with Pastor Michael Lampkin, an Andrae' Crouch song from My Tribute
The beloved title track gets a solid reading from Butler and a remarkable Dayanna Redic, whose voice is expressive and rockets off flights of soprano notes towards the conclusion. Ms. Redic is cut from the same vocal cloth as Chrystal Rucker. I hope we hear more from her in the future. Butler's background vocalists, which include his group Levi as well as choristers from throughout the Dallas-Fort Worth area, offer singular support.
Of course, there will be some who want to know why their personal favorite Crouch song wasn't included, but it's an excellent collection. I think it's safe to say Andrae' would be pleased with the outcome.
Picks: "The Blood Will Never Lose Its Power," "My Tribute"
Bob Marovich launched the Journal of Gospel Music on the tenth anniversary of its predecessor website, The Black Gospel Blog, which he founded July 28, 2004, as the first blog to cover African American gospel music. He is a gospel music historian, author and radio host.  Since 2001, he has produced "Gospel Memories," a show featuring classic gospel, spiritual and jubilee music, as well as interviews with gospel legends. It airs Saturday mornings on Chicago's WLUW-FM and throughout the week on several Internet and low-power FM radio stations throughout the U.S., Canada, and Europe.
Bob has written about and reviewed classic and contemporary gospel music since the mid-1990s, when he was the gospel editor for www.bluesweb.com. He founded The Black Gospel Blog in July 2004. The Black Gospel Blog was nominated for a Rhythm of Gospel Award in 2013 and became the Journal of Gospel Music in July 2014. Bob has been interviewed about gospel for television, radio and newspapers, and was featured on a BBC Radio 2 documentary on the life of Sister Rosetta Tharpe.
Bob's work has been published in the Encyclopedia of American Gospel Music (Routledge 2005), Encyclopedia of African American Music (Greenwood Publishing 2010), and in the ARSC Journal of the Association of Recorded Sound Collections. He has presented and participated in panel discussions on gospel music at the Gospel Music Workshop of America, National and Independent Gospel Music Association Industry Summit, Blues and the Spirit Conference at Dominican University (River Forest, Illinois), the American Library Association and the Association of Recorded Sound Collections annual convention.
Formerly second vice president of the Chicago Area Gospel Announcers Guild (Gospel Music Workshop of America), Bob is on the board of the Chicago Gospel Music Heritage Museum, the Rhythm of Gospel Awards, Blackburn College, and Tree House Humane Society. He is a member of the Stellar Awards Gospel Music Academy, the National Independent Gospel Music Association, the Recording Academy, The Center for Black Music Research and the Association of Recorded Sound Collections.
Bob holds a bachelor's degree in American Studies from the University of Notre Dame and an MBA from the Lake Forest Graduate School of Management. His first book, Shout Troubles Over: The Birth of Gospel Music in Chicago, was published in March 2015 by the University of Illinois Press as part of its Music in American Life Series.
Bob lives in Chicago with his wife, author Laurel Delaney, and their two cats.