'…today's most important representative of traditional-flavored gospel music…'
LOOK TO THE HILLS
Rev. Luther Barnes & the Restoration Worship Center Choir
Shanachie Entertainment/SRT Entertainment (www.shanachie.com)
Listening to the title track and lead single of Reverend Luther Barnes' latest album, I revisited a thought I've had for some time: Barnes has emerged as today's most important representative of traditional-flavored gospel music.
The heartwarming and optimistic "Look to the Hills," made all the more heartbreaking by the recent passing of its co-writer, Derrick Adams, is the latest in a string of hits crafted in the southern choir-tet sound, pioneered by the Mississippi Mass Choir. Barnes and his Restoration Worship Center Choir's previous album for Shanachie,The Favor of God, gave us "God's Grace." I suspect that song and "Look to the Hills" will live long after their respective albums have faded from our memories.
Other selections on Look to the Hills have a similar feel to those on The Favor of God. "You Kept Me," featuring strong ensemble work by the choir, has the soulful austerity of a James Cleveland choral piece from the 1980s. The quartet side of the Barnes Family comes into full focus on "Thank You for What You've Already Done." It's an ensemble piece between Barnes and fellow quartet veterans Huey Williams, Doc McKenzie, and Jarrell Smalls. The more contemporary "I Love Serving the Lord" is an appropriately buoyant selection, as is the similarly-themed "I Love Him," a call-and-response between Barnes and the choir, complete with an extended musical interlude. "Best of Me," a passionate prayer steeped in the smooth ballad style of Bishop Marvin Sapp, is radio-ready.
'Look to the Hills,' Rev. Luther Barnes & the Restoration Worship Center Choir, from Look to the Hills
'You Kept Me," Rev. Luther Barnes & the Restoration Worship Center Choir, from Look to the Hills
'The Best of Me,' Rev. Luther Barnes & the Restoration Worship Center Choir, from Look to the Hills
Bonita Greene expresses herself well on "Lord Give Us Time," a song about the urgency of evangelism. "I'll Still Belong to You" and "Hear Me as I Pray" are personal prayers with strong choral support. Wanda Barnes leads the former, while the latter is a duet between choristers Lulu Cooper and James Leonard. They request divine healing for individuals experiencing physical and emotional distress, as well as assistance gathering wayward children.
One of the most interesting selections on the album is "Well Done." It's a Barnes composition written and rendered not in the African American gospel tradition but as a southern gospel weeper, complete with Travis Toy's keening pedal steel for accompaniment.
Barnes, Adams, and Ray Braswell Jr. produced the album. With its heartfelt messages, solid singing and excellent song construction, Look to the Hills has the right stuff. It is one of the best gospel releases of the year to date.
Picks: "Look to the Hills," "You Kept Me," "Best of Me"
***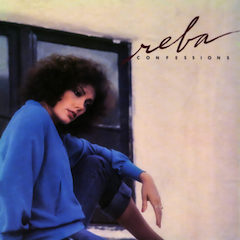 '…intensely personal messages…'
CONFESSIONS
Reba Rambo
Entertainment One (original release date: 1980; digital release: May 1, 2020)
Originally released 40 years ago, Reba Rambo's solo album Confessions is getting a new life courtesy of Entertainment One. It's the latest Rambo album to be re-introduced since her 1977 disc, Lady, was digitally remastered last year.
Like Tramaine Hawkins and Andrae Crouch, Rambo wasn't afraid to set Christian lyrics and sentiments to present-day pop sounds, even though the "worldly" sound rocked some church folk at the time. Even Confessions' sexy and stylish album cover telegraphed that this wasn't business as usual.
The album, produced by Dony McGuire, certainly lives up to its title. Most, though not all, of the songs have a confessional quality, as if voiced from the confines of a prayer room. The songs that do, such as the passionately sung ballads "I Won't Last a Day" and "I Cry Out to You," are testimonies to the primacy of the Lord in Rambo's life. Her voice, at once vulnerable and hopeful, is ideal for the intensely personal messages she delivers.
'I Won't Last a Day (Without Your Love,' Reba Rambo, from Confessions
'A Perfect Heart,' Reba Rambo, from Confessions
But not all songs are introspective. The richly orchestrated "Don't Give Up" is a power ballad about keeping the faith. It could easily have crossed over onto the pop chart. "Because of Whose I Am," with its razor-sharp message and heartrending melody, had great crossover potential as well. "At Last I Found Love" (said love object being Jesus) bounces along on a disco beat with a nice sax break at the bridge and sassy background vocalists (including Sandra Crouch and the Waters Family). "With a Friend Like You" picks up where "At Last I Found Love" leaves off, including the disco vibe, BGVs and cheery lyrics about a close relationship with the Lord. The breezy "I've Got It All" puts these ingredients to lyrics that reflect the same spiritual love letter sentiments.
'Because of Whose I Am,' Reba Rambo, from Confessions
The poignant "A Perfect Heart," from its southern gospel piano to the sweet harmonies at the end, is the most traditional song on the album and the one that sounds most like a Dottie Rambo composition (it's not; it was written by Reba and Dony McGuire). It went on to be a hit for the Bill Gaither Trio and entered the repertoires of professional and amateur Christian artists alike.
Viewed from today's perspective, it's hard to understand the church's hullabaloo over Reba Rambo's music ministry. Nevertheless, she was busy breaking boundaries and, in the process, opening the door for progressive Christian artists from Amy Grant and Nichole Nordeman to today's superstar, Lauren Daigle.
Picks: "Don't Give Up," "A Perfect Heart"
***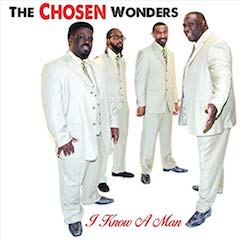 Refashioning gospel chestnuts…
I KNOW A MAN
The Chosen Wonders
Independent (2019 release)
The Chosen Wonders, a gospel quartet from Central California, refashions a few gospel chestnuts for their seven-selection mini-album, I Know a Man. For example, the title track is a contemporary harmony version of Brother Joe May's 1950 hit, "Do You Know Him." Likewise, "Main Line" is the old standard, "Jesus is on the Main Line," also rendered in a steady-moving modern quartet vibe (I wonder how many remember when there was a "main line"!).
Opening with classic quartet guitar flourishes before settling into a medium tempo groove, "I Cried Lord" evokes the lyric content, if not the blues base, of the Highway QCs' '80s version of "Something's on My Mind (That's Worrying Me)." It features passionate from-the-gut singing from Darryl "Stick" Stickman on the vamp. Stick leads all the songs except for "Main Line," which Samuel Sadler, also the group's drummer, handles.
'I know a Man,' The Chosen Wonders, title track from the mini-LP
'Been Changed,' The Chosen Wonders, from I Know a Man
The bouncily cheery "Turning Point" is a testimony song about salvation. "No more staying out late for me!" Stick declares, and later reads from Zechariah 1:3 and Isaiah 45:22 to hammer home his point about how turning to God can change a person's perspective on life.
Radio edits of "I Know a Man" and "Turning Point" close out the project, suggesting that these are the album's single picks, but to my ears, the album's top track is "Been Changed." It is the sole drive piece and reprises the theme of a joyous salvation, quoting from the lyrics of "Something's Got a Hold of Me." Its vamp features some rapid-fire antiphonal work between Stick and the group.
The album production is solid, with a focus on accenting the rhythm section and particularly the steady bass work by Rodney Jackson. It gives listeners a taste of the Chosen Wonders, and that taste is promising. Here's hoping the next album features a full lineup of songs, classic and otherwise.
Pick: "Been Changed"
***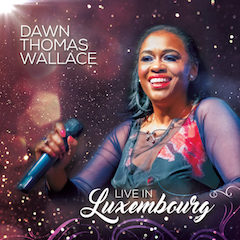 'You're going to leave here feeling better…'
LIVE IN LUXEMBEROUG
Dawn Thomas Wallace
Zoe Records
U.K. Christian singer Dawn Thomas Wallace deserves major props for pulling on classics from the contemporary gospel canon for Live in Luxembourg. Recorded before a polite but appreciative audience at Luxembourg's Oasis Church of God (Pastor Pietro Colaci), Wallace's release contains material from top-shelf songwriters such as Richard Smallwood, Andrae Crouch, Walter Hawkins, James Cleveland, Travis Greene and William McDowell. It's a refreshing change from the current trend of writing and recording sound-alike vertical praise anthems. At the same time, the lyrical content of vertical praise, such as the joy that comes from praise and worship, reverberate throughout.
The album also demonstrates the love Europe has for the pioneers of contemporary gospel. For example, Wallace and her background vocalists deliver an extended version of the James Cleveland perennial "Jesus Will," which Cleveland and the Voices of Tabernacle first recorded in 1960 with soprano Hulah Gene Hurley on lead. Wallace and crew, however, borrow Anita Wilson's recent arrangement for their interpretation.
'We Are Not Ashamed,' Dawn Thomas Wallace, from Live in Luxembourg
Rhythmic pieces include Nigerian worship leader Sinach's "I Know Who I Am." It would have been even better had some African folk instruments been included on this piece. African beats are also bestowed on William McDowell's "It Is So"—an insistent tempo Wallace describes as "getting churchy." To a '60s swim beat, "The Sound" is a celebration of victory through prayer. "No Reason to Fear" is a nice surprise, an energetic piece sung with great enthusiasm. The musicians are solid, supportive, and never overpowering, and the production is crisp and balanced.
Some of Wallace's best singing comes on the opening cut, Richard Smallwood's "Holy Holy," and on a number of Andrae Crouch selections, including a medley of Crouch favorites that nearly results in a praise break.
The album's finest moment comes at the conclusion, during Wallace's reading of Walter Hawkins' heartwarming ballad "Jesus Christ is the Way." Her voice quavers slightly at points; otherwise, she delivers a fine performance. "I don't know how you felt when you came here," Ms. Wallace declares to the audience, "but you're going to leave here feeling better." I suspect she was right.
Picks: "Jesus Christ is the Way," "Holy Holy"
***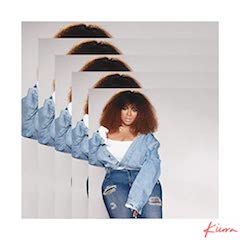 'I'm doing me and I love it…'
KIERRA
Kierra Sheard
Karew Records & Entertainment/Provident Label Group/RCA Inspiration
In a scene from the LIFETIME biopic The Clark Sisters: First Ladies of Gospel, Dr. Mattie Moss Clark stands before top officials of the Church of God in Christ who question her participation in a "worldly" musical presentation. In response, Clark challenges their inflexibility and intolerance.
Pushing the musical envelope is a family tradition, and Kierra Sheard, Dr. Clark's granddaughter, is the latest in the Clark-Moss dynasty to challenge convention. But it has taken an emotional toll and, on her self-titled album for RCA Inspiration, she channels her grandmother by speaking truth to power.
'Don't Judge Me,' Kierra Sheard, from Kierra, featuring Missy Elliott
'Better,' Kierra Sheard, from Kierra
Although from two different generations, both women struggled with the judgmental gaze of church folk who put them on such a high pedestal that they couldn't possibly live up to expectations. Kierra sings about this conundrum on "Don't Judge Me," the album's single and collaboration with R&B star Missy Elliott; and "Human," a passionately rendered ballad. Both songs directly but politely address those finding fault. The message is clear, and biblical: "He that is without sin among you, let him first cast a stone at her."
Musically, the album showcases two sides of Kierra Sheard: the studio side and the live side. The studio selections possess a definite crossover sound, as Sheard demonstrates her multi-genre influence amidst a toolkit of electronic techniques, such as on "Better," which features samples amidst a brief shout out to the Clark Sisters' move "from the church to the club."
'My Redeemer,' the Clark Sisters classic covered by Kierra Sheard and Le'Andria Johnson on Kierra
But it's the live selections, recorded in her hometown of Detroit, that give listeners a glimpse of Kierra the gospel singer. It showcases an emotionally freer Kierra, and an emotionally freer team of musicians. Absent studio trickery, Sheard can squall like her mother on "Always Win," conjure the atmospheric work of a Jonathan McReynolds or Todd Dulaney on the P&W power ballad "Follow" (Dulaney is a featured vocalist) and stretch out the Jekalyn Carr-esque "It Keeps Happening" with a short explanatory testimonial about not wanting to "feel guilty about this God thing." "Big Big Big" is a song-length antiphonal riff rendered breathlessly during the live program. "We just made that up, y'all" Sheard says, and it shows.
Given the recent popularity of the LIFETIME biopic, in which Kierra plays her mother, Karen Clark Sheard, the album release is opportune. To wit, Sheard and guest vocalist Le'Andria Johnson cover the Clark Sisters' "My Redeemer," and "I Choose You," with its '70s soul harmonies and confident vibe, sounds like an unreleased Clark Sisters track.
In my opinion, Kierra is Sheard's finest solo album since 2009's Kiki's Mixtape because, as she sings on "Don't Judge Me:" "I'm doing me and I love it." It's the ultimate expression of freedom.
Picks: "Don't Judge Me," "My Redeemer"
***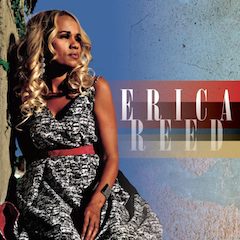 Exploring new territory…
Erica Reed
Erica Reed
On her new, self-titled album, the St. Louis-based singer-songwriter Erica Reed journeys into new production territory. For example, atmospheric electronica and 808 beats propel several selections, such as "Enough," where Reed testifies about Jesus's ability to heal suffering. "Get Up" is a call to celebrate and dance out our differences and divisions rather than ruminate on them. The sunny "New Day" weaves its call to discipleship in '80s Madonna-like snappiness.
On the other hand, "Sorry," with its heartbeat rhythm, has a small combo sound, a memorable melody and lyrics that hint at a fascinating story behind the song. It evokes the pop sensibility of Reed's magnum opus, "Never Let Go," from her 2011 album, Sold Out.
'Sorry,' Erica Reed from her self-titled album
'Standing at the Gates,' Erica Reed, from Erica Reed
The current single, "Standing at the Gates," released last year, is the album's best musical moment. To a warbling organ and electric guitar, Reed pleads with the passion of a church singer for the gates of Heaven to open. Here, more than anywhere else on the album, you can feel her lifelong relationship with the Baptist church come to full flower.
As "Sorry" suggests, Reed is at her best when she sings in her mid-range, where her voice sounds most comfortable and natural. One exception is "Tired," a moody ballad on which Reed belts out a spiritual remedy for life's disappointments.
Yes, the album Erica Reed finds the soprano (and restaurateur) Erica Reed exploring new territory, but her ballads with a traditional combo are still tops in my book.
Pic: "Sorry," "Standing at the Gates"
***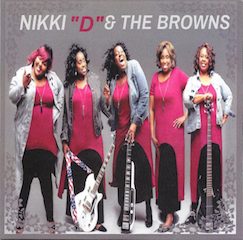 Putting the sacred in sacred steel…
THE DIVINE TREATMENT (EP)
Nikki "D" & the Browns
Independent (release date: January 2020)
Outside of the Campbell Brothers, it seems as if sacred steel music has been relegated to historic reissues. But lap steel is audible on The Divine Treatment, a new EP by Nikki "D" & the Browns of Toledo, Ohio.
A member of Soul City House of God International in Toledo, which split from the Church of the Living God, Jewell Dominion—the denominational home of sacred steel—Nicole "Nikki" Brown has been playing steel guitar since age nine. She, her three sisters, and a niece, even formed a steel guitar band called the Sisters of Thunder.
When appearing as a gospel quartet, the sisters work under Nikki "D" & the Browns, but as Nikki "D" & the Sisters of Thunder, they are full-out sacred steel. That means The Divine Treatment is female gospel quartet fare, a mix of traditional vocals and grateful Christian lyrics accompanied by a thumping contemporary rhythm section. The ladies harmonize on Dorsey's "Precious Lord" while guest artist (and fellow Toledo resident) Tiffanie Campbell offers up an incrementally fervent personal prayer as the song's vamp. "Whatever You Need" is a mid-tempo bouncer. "Brought Me," as in "from a mighty long way," is where the ladies showcase their harmonies.
'Power,' Nikki "D" & The Browns, from The Divine Treatment
Formed by their parents in 1973, the Brown Family Singers have recorded several projects, including God is So Wonderful (2007) and a Christmas single, "O Come All Ye Faithful," late last year. Nikki and Gloria Brown participated on "Touch Me Again" in 2018 for Bishop Lawrence Hancock's album, I'm Free.
Back to the steel guitar. With Nikki's delicious sacred steel solo in the midst of it, "Amazing Grace" is one of the two most resplendent tracks on the EP. The other is the penultimate cut, the near-six-minute "Power," which expresses its theme in lyric as well as tempo. Bemoaning a world full of destruction, violence, and disease (including "high blood pressure and sugar diabetes"), the quartet beseeches God to send down the power to fix things. It sounds like the quartet's drive selection, the "B" song they use to close out their appearances on multi-artist programs.
Picks: "Power," "Amazing Grace"
Bob Marovich launched the Journal of Gospel Music on the tenth anniversary of its predecessor website, The Black Gospel Blog, which he founded July 28, 2004, as the first blog to cover African American gospel music. He is a gospel music historian, author and radio host. Since 2001, he has produced "Gospel Memories," a show featuring classic gospel, spiritual and jubilee music, as well as interviews with gospel legends. It airs Saturday mornings on Chicago's WLUW-FM and throughout the week on several Internet and low-power FM radio stations throughout the U.S., Canada, and Europe.
Bob has written about and reviewed classic and contemporary gospel music since the mid-1990s, when he was the gospel editor for www.bluesweb.com. He founded The Black Gospel Blog in July 2004. The Black Gospel Blog was nominated for a Rhythm of Gospel Award in 2013 and became the Journal of Gospel Music in July 2014. Bob has been interviewed about gospel for television, radio and newspapers, and was featured on a BBC Radio 2 documentary on the life of Sister Rosetta Tharpe.
Bob's work has been published in the Encyclopedia of American Gospel Music (Routledge 2005), Encyclopedia of African American Music (Greenwood Publishing 2010), and in the ARSC Journal of the Association of Recorded Sound Collections. He has presented and participated in panel discussions on gospel music at the Gospel Music Workshop of America, National and Independent Gospel Music Association Industry Summit, Blues and the Spirit Conference at Dominican University (River Forest, Illinois), the American Library Association and the Association of Recorded Sound Collections annual convention.
Formerly second vice president of the Chicago Area Gospel Announcers Guild (Gospel Music Workshop of America), Bob is on the board of the Chicago Gospel Music Heritage Museum, the Rhythm of Gospel Awards, Blackburn College, and Tree House Humane Society. He is a member of the Stellar Awards Gospel Music Academy, the National Independent Gospel Music Association, the Recording Academy, The Center for Black Music Research and the Association of Recorded Sound Collections.
Bob holds a bachelor's degree in American Studies from the University of Notre Dame and an MBA from the Lake Forest Graduate School of Management. His first book, Shout Troubles Over: The Birth of Gospel Music in Chicago, was published in March 2015 by the University of Illinois Press as part of its Music in American Life Series.
Bob lives in Chicago with his wife, author Laurel Delaney, and their two cats.