Our Albums of the Year selections for 2019, as well as the Elite Half-Hundred, reflect the strength of gospel and blues releases last year, while also acknowledging a good year for stalwart country veterans as well as a splendid one for choral and classical music. In Albums of the Year, KEB MO' breaks new ground by having two albums selected for the honor—his Christmas album, Moonlight, Mistletoe & You, and arguably his finest studio album yet, Oklahoma. The Sooner State also figures prominently in a fine new VINCE GILL studio effort, Okie, a deeply reflective, intimately produced new collection of interior monologues drawn from the artist's Oklahoma boyhood. Otherwise, we honor stirring comeback efforts by MARTY BROWN and MARC COHN (the latter with the BLIND BOYS OF ALABAMA, produced by John Leventhal); a bluegrass gospel-inflected workout from MARLEY'S GHOST; a simply powerhouse gospel concept album, Goshen, by DONALD LAWRENCE AND THE TRI-CITY SINGERS, and KIRK WHALUM's majestic, ambitious "love poem to world harmony" (as gospel editor Bob Marovich notes in his review) in the form of a jazz-gospel-world music fusion aptly titled Humanité. Rounding out the gospel domination of this year's selections, the NarrowWay label issued Put the Whole Armour On, an essential two-CD tribute to the female gospel greats of the 1940s and 1950s (including MAHALIA JACKSON, CLARA WARD SINGERS and SISTER ROSETTA THARPE). Any number of classical projects could have made it into the Albums of the Year pantheon, but VLADIMIR JUROWSKI conducting the STATE ACADEMIC SYMPHONY ORCHESTRA OF RUSSIA in the 1877 version of Tchaikovsky's Swan Lake is a formidable interpretation of this beloved composition as well as being one of the most attractive packages of the year as well. It was quite a good year for choral music, beloved here at Deep Roots, and so it is that the ST. CHARLES SINGERS, directed by Jeffrey Hunt, earn an Album of the Year citation for the moving AMERICAN REFLECTIONS: 20th and 21st Century Choral Music, a spiritual descendant of the keenly missed ANONYMOUS 4's towering Gloryland (2006); the Elite Half-Hundred of 2019 includes an outstanding choral effort in A Black Birch in Winter: American and Estonian Choral Music by VOCES MUSICALES CHAMBER CHOIR conducted by David Puderbaugh. Without further ado…
…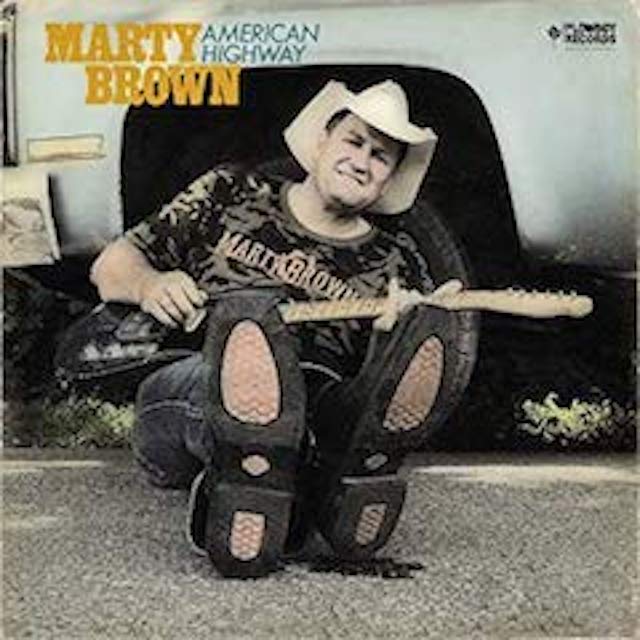 AMERICAN HIGHWAY, Marty Brown (Plowboy Records)– You're only a second or two into American Highway when you hear a familiar twanging guitar and captivating melody before Marty Brown emerges in his self-penned title track celebrating an American landscape abundant not in carnage but rather overflowing with life and possibility "from sea to shining sea" with outward gestures of civility encapsulated in images of "people walking down sidewalks/saying 'how do you do?'"–sentiments served up with the heartening conclusion, "We're gonna make it after all." For the remaining nine songs on his first new studio album in 25 years, with songs co-written and co-produced by the estimable Jon Tiven, Brown reclaims the outlier traditionalist pedestal he occupied upon his emergence in the '90s' Garth Brooks arena-country era and promptly abandoned upon tiring of the mainstream rat race. This isn't a return to form; it's a reminder of how Marty Brown simply stuck to what he knew was right for him, and waited until the world came around to his side again.
Follow this link to the full review by David McGee in Deep Roots…
'American Highway,' Marty Brown, title track from his new album
***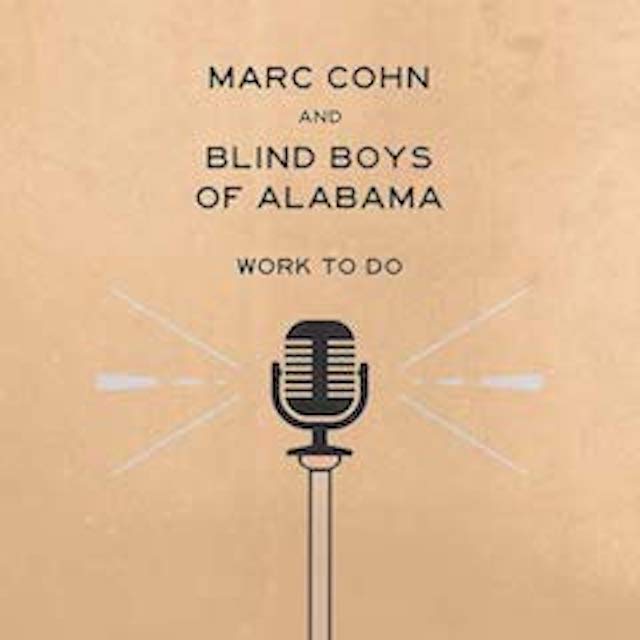 WORK TO DO, Marc Cohn & Blind Boys of Alabama (BMG)– In a real sense, Work to Do is a supergroup session. The dramatis personae includes multi-Grammy winner Marc Cohn, one of the finest singer-songwriters of his generation, best known for his 1991 classic, "Walking in Memphis"; gospel giants Blind Boys of Alabama; and ace producer-multi-instrumentalist-songwriter John Leventhal, whom it is imperative we regard as one of the finest producers of our time.
For Cohn, Work to Do re-teams him with artists he has worked with quite successfully in the recent past. A longtime friend of Leventhal and Leventhal's wife, Rosanne Cash, Cohn played on and wrote half the songs on the Leventhal-produced, 2017 Grammy winning William Bell album, This is Where I Live, which, not coincidentally, spiritually returned Cohn to the Memphis sound that spoke so profoundly to him in his formative years. 2017 also found him collaborating with Leventhal on three songs—including the Grammy-nominated "Let My Mother Live"—for the Leventhal-produced Blind Boys album, Almost Home. Thereafter, Cohn and the Blind Boys played more than a year of live dates together before convening in the studio to cut the new tracks included here. Comprised of seven live and three studio numbers, Work to Do ought to remind listeners that Marc Cohn, great as "Walking in Memphis" is, is much more than a one-hit wonder. The album includes a couple of other tracks familiar to long-time Cohn fans, namely "Silver Thunderbird" and "Ghost Train," both from his celebrated debut album, as well as "Baby King," a gem from his underrated sophomore album, 1993's The Rainy Season (an incisive dissection of love and relationships, arguably, still, his most powerful album-length testimony); the haunting "One Safe Place" (from his 2005 live album); and from 2007's Join the Parade, "Listening to Levon," a gospel-tinged tribute to the transportive power of another master's voice, wrapped around an apologia to a forlorn paramour for being unsettlingly distracted by a certain rustic timbre (haven't we all been there?). Your faithful friend and narrator dares his dear readers not to cue up "Rag Mama Rag" or "Ophelia" after hearing Cohn's soulful hallelujahs to fallen titan Helm.
Follow this link to the full review by David McGee in Deep Roots…
One Safe Place,' Marc Cohn & Blind Boys of Alabama, from Work to Do
***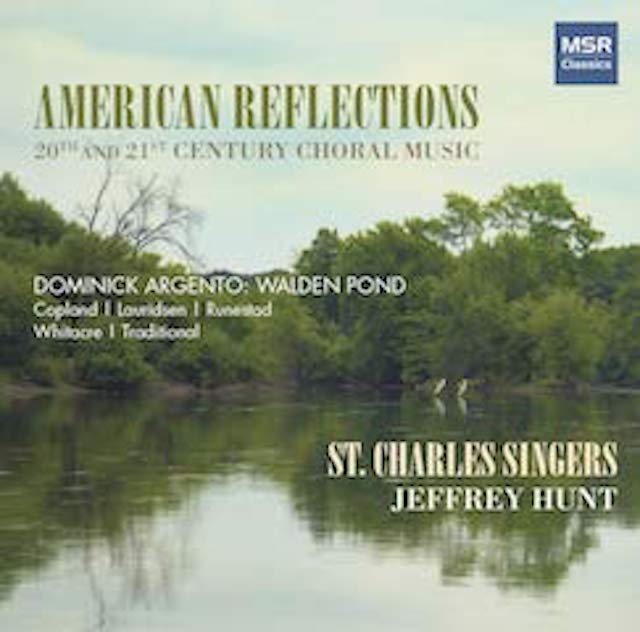 AMERICAN REFLECTIONS: 20th and 21st Century Choral Music, St. Charles Singers, Jeffrey Hunt, Director (MSR Classics)– It's hard to imagine an album better suited for our turbulent, disorienting, despair-riddled times than the St. Charles Singers under the direction of Maestro Jeffery Hunt performing the stirring choral selections collected here as American Reflections. This is not to say the album is a rose-colored-glasses view of our homeland, as one of its four themes is "Oppression," songs reflecting the darkest hour in our history, when slavery was commonplace, a scourge so great and deep the American psyche has yet to recover from it; indeed, its echoes have oft been horrifyingly loud in recent years. The choir doesn't shrink from articulating in song the horrors of bitter bondage, as the contrasting textures of male and female voices intertwine, blend and converse in "Why the Caged Bird Sings," Jake Runstead's setting of the poem "Sympathy," written by Paul Dunbar, whose parents were slaves and whose poem frankly, unabashedly plumbed the nightmares haunting the enslaved in verses the Singers deliver with barely concealed fury but a palpable ache too, such as "I know why the caged bird sings/When his wing is bruised and his bosom sore/when he beats his bars and he would be free/it is not a carol of joy or glee/but a prayer/I know why the caged bird sings." Even so, Stacy Gibbs's "Great God Alighty!", while rife with fear and brutality—and fear of brutality—also reveals the indomitable spirit of the oppressed, the faith in a better day—the "Unclouded Day" celebrated jubilantly in J.K. Altwood's 1879 gospel song performed with bracing, life affirming spirit by the collective voices—when the singers declare "No—Stop! I'm fightin' till my death/I'm gonna keep on a-runnin' til my very last breath/Singin' great God almighty/Great God almighty, mighty/Great God almighty."
Follow this link to the full review by David McGee in Deep Roots…
'Beautiful River,' better known as 'Shall We Gather at the River,' the Reverend Robert Lowry's 1864 hymn as arranged by William Hawley and performed by the St. Charles Singer on American Reflections
***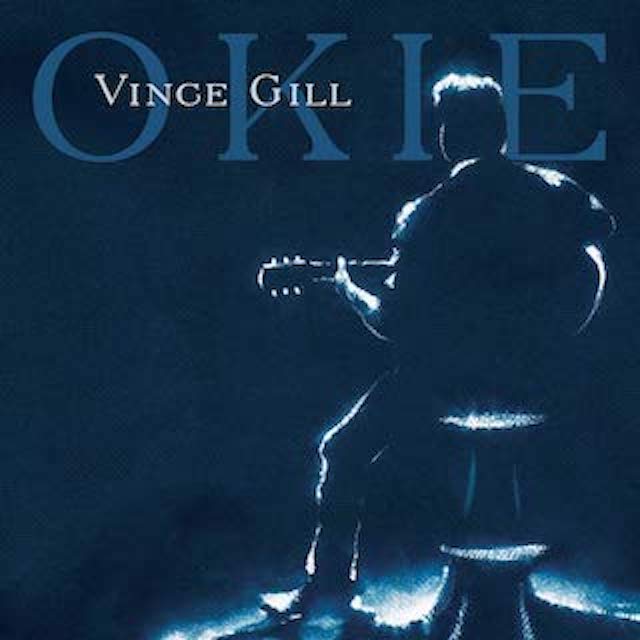 OKIE, Vince Gill (MCA Nashville)–Before you consider what Vince Gill's new Okie album presents, consider what it's missing. Country music's most called-upon collaborator invited no special guests. He doesn't solo–in fact, there is barely as much as a sorrowful squeal of electric guitar. Okie is as raw as you'll ever want him, both in presentation and subject matter.
There are tears. Most certainly Gill stays on-brand with 12 songs that bleed and suffer–songs that find him choking up and sniffling as he tries to describe Merle Haggard's influence or how country music has historically been diminished nationally. The album's signature track "Forever Changed" begins with 50 patient seconds of piano chords that still the room after an emotional message of tolerance called "The Price of Regret."
Gill–country music's most low key guitar-slinger–has just released a 50-minute statement about the world he lives in and the men and women who've inspired him. So often 62 is an age of sour grapes for an artist who hasn't notched a radio hit in a few years. Isn't this when we're supposed to get that song about how country radio forgot about him? You won't find resentment, anger, envy or fear on Okie, the most courageous country album of 2019.
Follow this link to the full review/interview by Billy Dukes in Taste of Country.com
A live version of 'Forever Changed,' the signature song from Vince Gill's Okie album. Performance captured at Nashville's Ryman Auditorium, February 6, 2018
'The Price of Regret,' Vince Gill, from Okie
***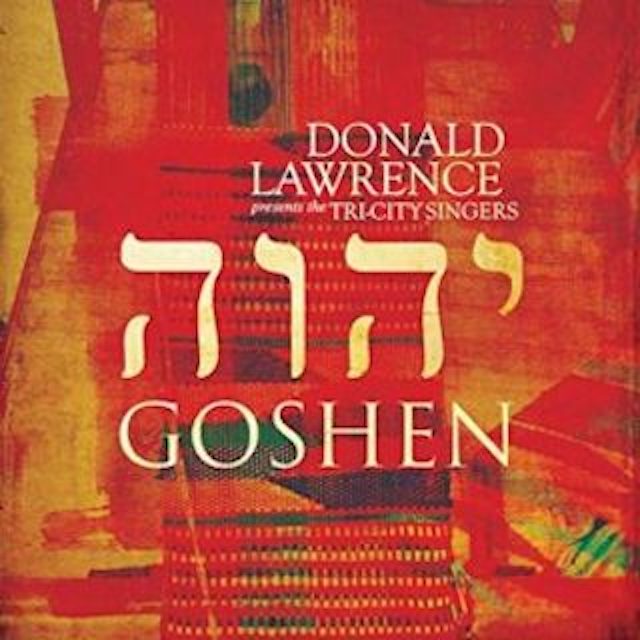 GOSHEN, Donald Lawrence Presents the Tri-City Singers (RCA Inspiration)– Goshen, taken from references in Exodus of "God's promised place" where one can find joy in the midst of troubled times, is a compendium of worship songs, declarations of personal empowerment, rages against the machine, and shouts of ultimate victory, through God, over personal pain.
What struck me immediately about this thematic project is how steeped it is in musical theater. Like Thomas Dorsey did ninety years ago, Lawrence employs theatrical techniques to tell the story. He studied musical theater in college and uses his learning to maximum impact on Goshen.
For example, the spotlight shines on the complex "Let My People Go," on the toe-tapping beat of the title track, and on the cacophony of voices and samples of the Rev. C. L. Franklin lining out "I Love the Lord, He Heard My Cry" on "He Heard My Cry." Lawrence's dramatic exhortations preceding many of the songs puts me in mind of the Reverend James Cleveland and his penchant for setting up a song with a sermonette. It's a technique Cleveland likely learned from Eugene Smith of the Roberta Martin Singers who may, in turn, have learned it from the Reverend Glenn T. Settles of the Wings over Jordan Choir.
Follow this link to the full review by Bob Marovich in Deep Roots…
'Deliver Me (This Is My Exodus),' Donald Lawrence Presents The Tri-City Singers, lead vocal by Le'Andria Johnson, from Goshen
***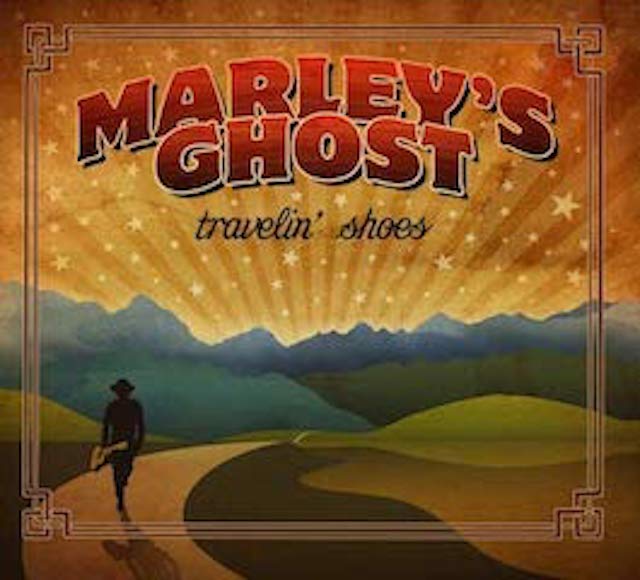 TRAVELIN' SHOES, Marley's Ghost (Sage Arts)– For three decades-plus Marley's Ghost has delivered adventurous, roots-oriented albums notable for instrumental virtuosity and soulful vocalizing. On the heels of 2016's acclaimed, Larry Campbell-produced The Woodstock Sessions, and in the spirit of the group's enduring 2006 long-player, Gospel: How Can I Keep From Singing, comes Travelin' Shoes, another powerful, surprising outing, again produced by Campbell, reflecting the bluegrass gospel affections of Messrs. Wheetman, Wilcox, Phelan, Littlefield Jr., Fletcher and Nichols.
Nine of the dozen tunes are traditional evergreens, most celebrating rewards awaiting us in the afterlife, all performed with soaring emotions and close, multi-part harmonizing reminiscent of great southern gospel quartets such as the Blackwood Brothers, who are summoned most evocatively not on one of the evergreens but on a Campbell original, "Someday," a rustic, classic quartet workout reminding listeners of how suddenly earthly conditions can change and hence the value of squaring things with everyone from your significant others to the Lord. With Campbell's warm soundscape lending the proceedings an intimate feel, the band delivers in and out of the box in abundance. Consider the delightful tropicalia feel infusing "Run Come See Jerusalem," the title track's backwoods, banjo-driven mountain gospel setting and the classic bluegrass gospel rendering of Flatt & Scruggs' "So Happy I'll Be" (featuring a tasty, upper neck guitar solo by Phelan channeling Carl Perkins).
Follow this link to the full review by David McGee in Deep Roots…
'Standing By The Bedside of a Neighbor,' Marley's Ghost, as featured on Travelin' Shoes
***
 Keb Mo': Let's Play Two!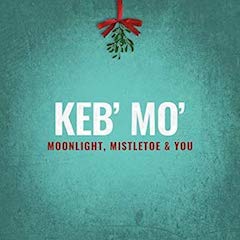 MOONLIGHT, MISTLETOE & YOU, Keb' Mo' (Concord Records)– On the top new Christmas album of the 2019 season, Keb' Mo' delivers a blues-drenched gem in Moonlight, Mistletoe & You. Which is not to say Keb' is getting lowdown and morose but rather using the blues as a platform for explaining why the spirits of the past, present and future strive within him and fully flower at Yuletide. He does so with small combo backing; lush, romantic strings and orchestra settings; and, on a couple of memorable occasions, a tight, spare trio setup. Bringing it all home vocally, he energizes the tunes with performances by turns warm and genial, moody yet uplifting—see, Keb' always finds the silver lining in dire situations, as we learn most emphatically in his grinding take on St. Louis blues master Charley Jordan's 1931 gem, "Santa Claus, Santa Claus," an aching plea for the jolly old elf to "bring my baby back to me." Keb' leaves it to guitarist Akil Thompson to lay on the hurt in an electric solo seemingly howling with pain and heartache in its stinging tone, but the star of the show simply lets a ray of sunshine into his lyric reading, so you just know he's going to get his Christmas wish. (Charley Jordan, who recorded prolifically on his own between 1930 and 1936 and sat in as a guitarist with numerous other artists during those years, also has to his credit one of the most humorous of Christmas blues tunes in "Christmas Christmas Blues." Sung from the viewpoint of a gent, possibly homeless, who is anticipating his first square meal "this whole year round," he implores his host to "pass me that chicken, the turkey, the duck and the goose/well you all birds gonna be one-legged when turn you a-loose." Maybe Keb' can make a run at that one next year.)
Follow this link to the full review by David McGee in Deep Roots…
'When the Children Sing,' Keb' Mo' with Nashville's NIA House Montessori Choir, from Moonlight, Mistletoe & You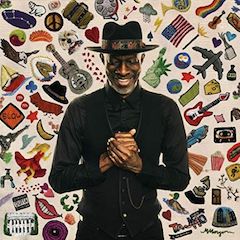 OKLAHOMA Keb Mo' (Concord Records)– Keb' Mo' holds a special place in some of our imaginations. The fantasy: What would have happened if Robert Johnson hadn't died from poisoning in 1938 but actually time traveled to the mid-1990's and was endowed with the ability to balance deep Delta Blues with modern pop-wise sensibility? It seems pretty clear this was Kevin Moore's intent when he took his "Guitar Man" character out of the local LA theater scene and into the national Blues scene as Keb' Mo'. Over the course of his prolific and consistently excellent, and multiple Grammy winning, recording career, Mo' has honed his unique Delta lens into a deeply personal style. Light years from being a novel apparition of what could have been, Keb' Mo' is a master Bluesman who has truly pushed the form forward. Mo's newest record Oklahoma feels like a culmination and a harbinger of things to come. Fully realized statements of love, loss, and personal growth are balanced with progressive commentary on the state of our country, the derisive nature of current xenophobic anti-immigration and the under-representation of racialized people in popular history. This is some deep stuff packaged in an unrelentingly catchy package.
Follow this link to the full review by Bucky O'Hare in bluesblastmagazine.com…
'Don't Throw It Away,' Keb Mo''s ecological call to action featuring Taj Mahal on background vocals and bass, from Oklahoma
***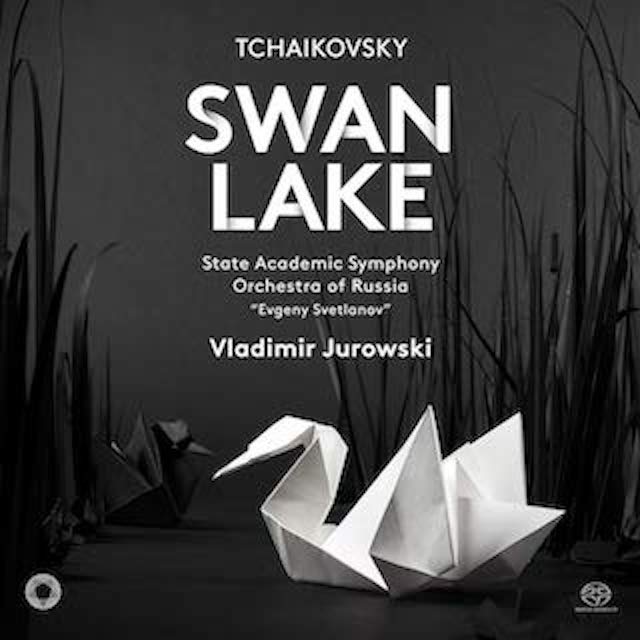 TCHAIKOVSKY: SWAN LAKE (1877 VERSION), Vladimir Jurowski (conductor), The State Academic Symphony Orchestra of Russia Evgeny Svetlanov (Pentatone)– On this new disc from Pentatone, Vladimir Jurowski and theState Academic Symphony Orchestra of Russia "Evgeny Svetlanov" give us the Swan Lake ballet that Tchaikovsky actually wrote in 1877, rather than the one arranged and re-adjusted after the composer's death for Petipa's famous version of the ballet in 1895. … Whilst Swan Lake might be one of the most iconic, and most revived, ballets in the Western Classical canon, it is strange that whatever the choreography, whether it is a reconstruction of Petipa and Ivanov's 1895 original, "after Petipa" or anything up to Matthew Bourne's superb re-working, the music always stays pretty much the same (give or take a few cuts). And all based on a version created after the composer's death and which he never sanctioned.
Whilst not a symphony in disguise, Jurowski brings out the symphonic aspects of Tchaikovsky's writing. The sections hang together in a way familiar from his symphonies (and conversely some of the early symphonies can sound remarkably like ballet music). Jurowski also has a great sense of narrative, not surprising in a conductor who does both symphonic and operatic repertoire. So this works as an audio piece, without the dance.
What is fascinating/disturbing/intriguing are the moments where familiar music collapses into something entirely new, unfamiliar from the popular version. So that if you are familiar with the ballet, the scenario suddenly goes somewhere new.
Follow this link to the full review by Robert Hugill in Deep Roots
Swan Lake, Op. 20, TH 12, Act 1 (1877 Version): No. 9, Finale. Andante. State Academic Symphony Orchestra of Russia 'Evgeny Svetlanov'
***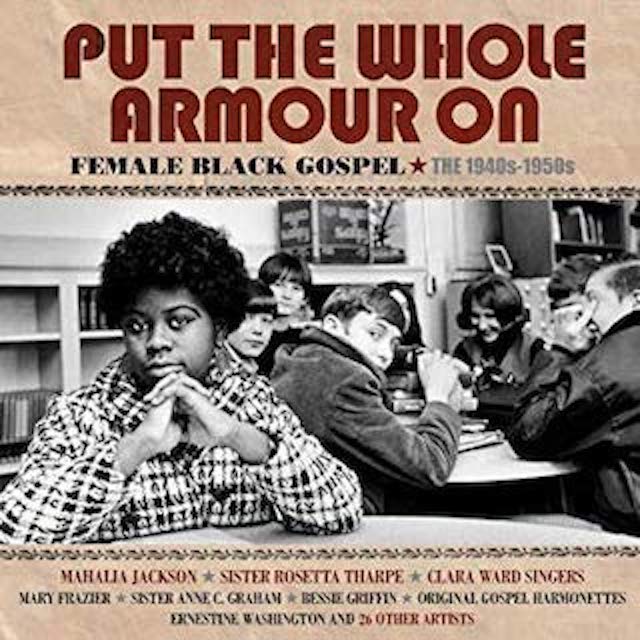 PUT THE WHOLE ARMOUR ON: FEMALE BLACK GOSPEL–THE 1940S-1950S, Various Artists
 (NarroWay)— "If it wasn't for the women, you wouldn't have church."
This quote, which accompanies a vintage photograph of three African American women lifting their hands heavenward, is not only featured prominently in Put the Whole Armour On, a two-CD tribute to 1940s and 1950s female gospel artists, but it serves as an apt prelude to the collection.
That is, notwithstanding the prominence of women in African American churches, most denominations did not allow women to become pastors. In response, some females became evangelists, saving souls through street corner oratory as well as gospel music.
The 54 selections curated for this collection cover some of the most popular gospel singers of the golden era like Sister Rosetta Tharpe, Clara Ward, and Mahalia Jackson. Included is Jackson's initial and unsuccessful but plaintively rendered Apollo Records release "I'm Going to Tell God." The package also introduces lesser-known figures such as Madam Ernestin Martin, Mary Frazier, and Mari Brown, whose lilting voice delicately delivers "Did You Stop to Pray This Morning" with R&B pioneers the Johnny Moore Trio.
'I'm Going Home,' The Ward Singers, with Sam Whinham on guitar, as heard on Put the Whole Armour On: Female Black Gospel—The 1940s-1950s
'I'm Gonna Tell God,' early Mahalia Jackson on Apollo Records, as heard on Put the Whole Armour On: Female Black Gospel—The 1940s-1950s
Standout tracks include the Angelic Gospel Singers' exuberant version of Thomas A. Dorsey's "Jesus is the Light of the World" (the composer credit is inexplicably listed as "Traditional"), "When the Pearly Gates Unfold" by the Colemanaires with a fiery lead vocal by Cynthia Coleman (aka R&B thrush Ann Cole), and the Ward Singers' "I'm Going Home," supported by steel guitarist extraordinaire Sam Whinham.
While the singers are the focus, their accompanists are often just as impressive. Besides the Johnny Moore Trio and Whinham, the trombonist accompanying the Goldrock Gospel Singers on "Jesus I'll Never Forget" sounds like an alumnus of a shout band. Anne C. Graham's 1945 performance of the title track sounds backed by the New York-based Melba Pope Trio, a small combo that did session work and released its own product.
The album's track list progresses in alphabetical order by artist surname, but the strategy works surprisingly well. It certainly makes it easier to follow Chris Smith's liner notes, which offer informative biographical sketches of each artist in alpha order. But a discography identifying date and place recorded and list of musicians is noticeably absent from the booklet, perhaps a victim of size limitations.
If women were regrettably denied the opportunity to preach the gospel from the pulpit, Put the Whole Armour On demonstrates that they were just as impactful, if not more so, as singers of the gospel. –-Review by Bob Marovich
***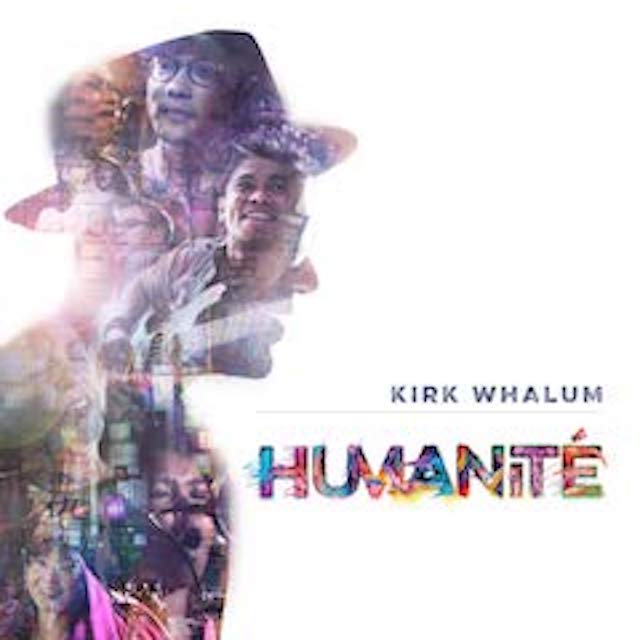 HUMANITÉ, Kirk Whalum (Mack Avenue Music Group)— If music is a universal language, the jazz idiom seems particularly equipped to express the essence of every culture. In doing so, it has the power to unify the world.
I suspect saxophonist Kirk Whalum would agree. His latest release, Humanité is a love poem to world harmony. While not overtly religious, the album contains themes like freedom, love, hope, and optimism that resonate throughout various religions. But rather than lean on a higher power to solve every problem, Humanité suggests that it is up to us to, as Gandhi said, be the change we want to see in the world.
The album is global in message as well as in stylistic scope. Its many featured singers and musicians hail from the U.S., the U.K., South Africa, Japan, Indonesia, Kenya, and France. James McMillan recorded the album in six different locations in five countries. Though the songs traverse different musical roads, they are linked together by theme, by jazz, and by Whalum's tenor, baritone and soprano sax (mostly, he weaves his melodic lines with the tenor sax).
'Now I Know,' sung in Zulu and English by South African chanteuse Zahara (Bulelwa Mkutukana with Kirk Whalum on sax, from Humanité
'Peace,' featuring Indonesian singer Grace Sahertian, with Kirk Whalum on sax, from Humanité
Whalum is best remembered for delivering the steamy sax solo on Whitney Houston's smash hit from The Bodyguard, "I Will Always Love You." As a PK from Memphis, his playing cannot help but contain elements of the church. He is ever-present on Humanite', but nowhere more fluid than on Liane Carroll's marvelous cover of Skylark's 1972 "Wildflower," and on "Korogocho," where he almost steals the limelight from the dueling bassists Marcus Miller and Barry Likumahuwa.
Lyrically, the album revolves around the Reverend Dr. Martin Luther King Jr.'s notion of The Beloved Community as a society based on justice and equal rights. A companion documentary explores this connection further.
"Now I Know," sung in Zulu and English by the popular South African chanteuse Zahara (Bulelwa Mkutukana), is a gorgeous ballad in which Whalum's sax caresses every line. "Peace," featuring Indonesian singer Grace Sahertian, who worked with Whalum on her 2018 song, "Beautiful," could easily be fashioned into a gospel song in the hands of the right artist. In spoken word and song, Nigerian-French singer Asa gives "We Shall Overcome You" Humanité's most explicit messaging–how love will ultimately prevail over injustice and hatred. "We shall overcome you," she sings, "we shall not become you."
'We Shall Overcome You,' featuring Nigerian-French singer Asa, with Kirk Whalum on sax, from Humanité
'From the East to the West,' featuring the Japanese Christian instrumental ensemble Heavenese, with Kirk Whalum on sax from Humanité
"Wake Up Everybody" and "Blow 4 U" are classic Whalum, while "From the East to the West," featuring the Japanese Christian instrumental ensemble Heavenese, is one of the album's most distinctive selections.
At a time of great division within and among nations, Humanité reminds us of our fundamental commonality and the importance of treating one another as brothers and sisters. Though not gospel music in the strictest sense of the term, the message is the same: love one another–no asterisks. Review by Bob Marovich
Follow this link to the Deep Roots Elite Half-Hundred of 2019