'An Old-Fashioned Christmas,' Daryl Mosley (Pinecastle Records)
If anyone has reason to feel blessed and be thankful for simple gifts this year, it's Daryl Mosley. The stout-voiced baritone, a two-time Songwriter of the Year winner, experienced the exultation of having his first chart topping hit (on Bluegrass Unlimited's National Airplay Survey), 'Transistor Radio,' from his acclaimed sophomore album, Small Town Dreamer. The accompanying video also found its way into heavy rotation on pretty much every significant outlet around. Teaming with his long-time songwriting collaborator Rick Lang, Mosley now celebrates the holiday season with a nostalgic yearning for the simpler Yules of yore–sentimental but affecting in its sincerity and rustic simplicity, certain to tug heartstrings in the wake of 2022's tumult. The warm harmony vocals are supplied by Sister Sadie's Jaelee Roberts. Mosley co-produced along with Grascals co-founder Danny Roberts.
In the end, Daryl says it all in one phrase: "A little lower in volume, a little slower in speed/an old-fashioned Christmas is just what we need."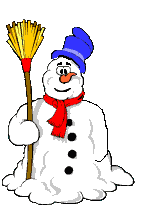 'This Time of Year,' Anthony Faulkner
An International Gospel artist and global philanthropist, Anthony Faulkner has kicked off the 2022 holiday season by releasing an uplifting holiday song, "This Time of Year," written by Anthony and produced by George Tyler III.
"The world has drastically changed due to the pandemic, but one thing remains the same: how the holidays bring people together," says Anthony.  "My song 'This Time of Year' speaks to the strength of the family unit; when your loved ones come together, it should represent love and strength. Life is not perfect, and 'This Time of Year' speaks to forgiveness and creating new memories. Tomorrow is not promised.  Each day should be cherished like it's your last. That is one thing the pandemic has brought to the forefront."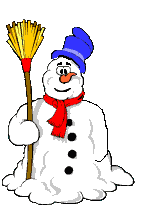 'Savior Reigns,' The Wardlaw Brothers
'Savior Reigns,' The Wardlaw Brothers
Tony, Martin Luther, Jamie, Carl, and Rodney are the Wardlaw siblings from Lyons, GA, a small town from whence they have traveled globally spreading their gospel message in five-part harmony distinguished by brother Jamie's resonant bass vocals (reminiscent of the Ravens' great bass man Jimmy Ricks, so commanding he often took lead vocals). They are the sons of the Rev. Carl Wardlaw, Jr., who served 15 years-plus as pastor of Vidalia, GA's First African Baptist Church and emphasized the importance of music in worship to his young sons. Inspired by Boyz II Men and Take 6, the Wardlaw brothers developed a tight harmony sound built on soul, jazz and gospel influences of the old school. Since beginning their recording career, the group has recorded for an independent Georgia label and EMI Gospel before launching their own label, TWB Records, in 2007. A hard working unit, the Wardlaws have regularly shown up on TV (even appearing on an unforgettable episode of Family Feud) and concert stages promoting their subsequent TWB albums. Their fifth album, 2018's Stand There, was a big breakthrough featuring guest appearances by gospel legends Fred Hammond and Dorinda Clark-Cole.
For this holiday season the brothers are offering a moving Christmas single, "Savior Reigns," reflecting their belief in the power of the Christmas story's message. As Carl Wardlaw says: "Christmas is a moment to reflect and respect the reign of the Redeemer. To reign is to have sovereign rule over something or someone. Beloved, don't let the harsh conditions and carelessness of this world reign in your life; rather, allow the sovereignty of the Blessed Savior to rule your every intention."
"The meaning of Christmas and our song 'Savior Reigns' are the same," adds Jamie Wardlaw. "Christmas is a time to celebrate the birth of Jesus and reflect on the love, hope, and joy that He gives us every day. Christmas should be exciting because the Savior's love is for everyone!  So, let all the earth proclaim that the Savior Reigns, and He is the gift that keeps on giving!"