By Jeremiah Lockwood
Exclusive to Deep Roots
A GREAT MIRACLE
Jeremiah Lockwood's Guitar Soli Chanukah Record
Reboot Records
My new album, A Great Miracle, is moving in two directions at once. And it has two tails of memory spitting out fire and dust behind it.
The first story is about being a child and being mystified and awed by the atmosphere of ritual in my grandparents' apartment in Queens during the holidays. Chanukah is no Passover, which my grandmother would spend weeks preparing for, their whole living room transformed into a dining hall…But even on its lower tier, Chanukah was still a grand spectacle. So many candles, and so much sound went into singing the brachos (blessings). Since candle lighting is a comparatively short ritual, everyone was very focused, and the harmony singing was very strong, rich and resonant. In the best years, after the blessings my grandfather would give a miniature concert, with the family singing as his choir, with his unique take on Al Hanisim (Concerning the miracles) as the center piece. I can hear ringing it in my ears today.
'Ritual,' Jeremiah Lockwood, from A Great Miracle
'Mi Yemalel,' Jeremiah Lockwood, from A Great Miracle
The second story is about my adult life, or what passes for adulthood.  On the holidays with the family of the mother of my sons in years past, when things were different than they are now, and my (then) mother-in-law was still living…My mother-in-law loved The New Possibility, the John Fahey Christmas album of solo steel stringed guitar renditions of all the classic carols. I got to love that record, too. It's incredibly still and meditative; it has little in the way of dynamic shifts and no emotional arc to speak of, but it still feels rich and inviting. It's the perfect soundtrack for the big holiday get together, an aspirational sound of what one would hope a holiday with the family could be like.
As you know, I play the guitar. My musical background has a lot of shared ground with Fahey, having learnt from the Rev. Gary Davis school of fingerpicking guitar, and later spending decades playing with Piedmont bluesman Carolina Slim. Even though I was never a special fan of Fahey's music, his vocabulary of ideas is very familiar to me. I picked up the arrangements on his Christmas album by ear, and over the years instead of The New Possibility playing on the stereo, it would be me playing all the carols on my mother-in-law's old Martin.
'Chanuka Oy Chanuka,' Jeremiah Lockwood, from A Great Miracle
Years went by, playing the guitar softly on a holiday morning. Little by little, however, all the songs changed; the transition was slow, and no one noticed, I barely noticed myself, as "Greensleeves" turned into "Al Hanisim," and "O Come Emanuel" dissolved into "Maoz Tzur"…it was like a dream.
My mother-in-law passed away, other things have changed too; we spent a year in the quiet, and more friends and loved ones moved into the other world, and even the things that seemed most secure in life showed their vulnerabilities…
'Al Hanisim,' Jeremiah Lockwood, from A Great Miracle
In general, I tend to shy away from softness and sentimentality, and lean into the friction and the rough and stare hard at the spots where the tension marks in the world show…but this year I think we could all use a little more sweetness. I know I could. So I have made this record, as an aspiration to feel steady and warm and protected in memories and love… and maybe also to imagine those intimate sounds of the Chanukah ritual taking their place in the space where Christmas carols usually prevail…we need all kinds of strength and I have an idea about where I'm going to find it, and I would like to share that with you.
'Hurting,' Jeremiah Lockwood, from his 2015 Deep Roots Album of the Year, Lockwood
Jeremiah Lockwood in Deep Roots over the years:
A Deep Roots Album of the Year, 2018, for Book of J, his duo project with the formidable Bay Area blues vocalist Jewlia Eisenberg, inspired by the texts comprising the origin of the Hebrew Bible, which was appraised in one review thusly: "If there's such a thing as the alt Jewish liturgical music scene, Book of J is part of it."
A Deep Roots Album of the Year, 2016, for Kol Nidre, "a meditation on Yom Kippur's traditional liturgy…both a modern update and a sustaining force of the title track's traditions."
A Deep Roots Album of the Year, 2015, for his solo acoustic blues album, Lockwood, a project that "returns him to the genesis of Jeremiah Lockwood."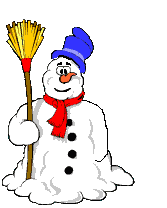 Jeremiah Lockwood's new 'Great Miracle' album embraces Hanukkah nostalgia, sans shlock
By David A.M. Wilensky
(This piece was first published in J. The Jewish News of Northern California on November 5, 2021 and is reprinted with permission.)
A Great Miracle: Jeremiah Lockwood's Guitar Soli Chanukah Album pretty much does what it says in the title. It's a one-man instrumental work in which Lockwood — scholar, cantorial scion and guitar virtuoso — skillfully fingerpicks his way through the most essential Hanukkah tunes of his childhood and the collective American Jewish memory.
Lockwood, 43, is the grandson of the great classical cantor Jacob Konigsberg, but he learned guitar in the subways of New York with blues legend Carolina Slim. Lockwood's two main musical influences are present in all of his music, but never more so than on A Great Miracle, in which Jewish melodies get reworked as spare blues guitar.
'Before This Time Another Year,' Jeremiah Lockwood and Jewlia Eisenberg, from The Book of J
These days he's best known for his work with his band The Sway Machinery, with whom he has produced several searing, wall-of-sound takes on Jewish liturgical music. In 2019, Lockwood earned a Ph.D. at Stanford University in education and Jewish studies. His research focused on how cantorial music has evolved and been transmitted over time. During his time at Stanford he recorded Book of J, a genre-mixing album that was a collaboration with local favorite Jewlia Eisenberg.
The following interview is edited for length and clarity.
When people say "holiday album," they usually mean the winter holidays. This is not your first holiday album — Sway Machinery albums have been holiday-centered — but it is your first Hanukkah album. Why wait so long?
Jeremiah Lockwood: Hanukkah doesn't have an august musical reputation. It's kind of where the shlock elements of American Jewish culture go. But it doesn't have to be that way. So on the one hand, the album is a tribute to the American Christmas album concept, trying to write the Jews into that story, but it's also a nostalgic album about how we did Hanukkah at home in New York City with my grandparents. It became kind of a cantorial concert in the home.
And there's a particular American Christmas album you drew on for the concept for A Great Miracle, right?
I have a thing about the [1968] John Fahey Christmas album The New Possibility: John Fahey's Guitar Soli Christmas Record. It was my mother-in-law's favorite album. She would listen to it every year. John Fahey was like an acoustic guitar guru, this freaky human being from the '60s who studied country blues and fingerpicking and then went off the map and did some strange things in life, became a hermit. But he made this very beautiful, fingerpicking, acoustic-guitar Christmas record in the sounds of old country blues. It's very spare, tasteful, almost like listening to the wind in the trees, a very gentle record. He was always doing this anti-normative rejection of the mainstream in American music, but his Christmas album is by far his most popular album.
There are eight tracks on A Great Miracle. Coincidence?
Well, that was [Reboot executive director] David Katznelson's idea. Originally, I had the three Hanukkah brachah [blessing] melodies as separate things. But he said, "Oh no, you should make it be eight tracks to make it work for the holiday."
What are the essential Hanukkah songs for you? Like, it's not the first night of Hanukkah if you don't get to sing which songs?
Well, it doesn't matter which night. It has to be whenever all the cantors in the family will be there. But for me, most important are "Al HaNissim" by [Cantor Samuel] Malavsky and family and [Cantor Pierre] Pinchik's "Ma'oz Tzur." And obviously the German drinking song version of "Ma'oz Tzur" that everyone knows. And then there's the more kitschy Hasidic Israeli "Al HaNissim" by Izhar Cohen. But really, it's also just hearing the harmonies together on the brachahs.
'Little Dreydl,' Jeremiah Lockwood, from Jeremiah Lockwood's Guitar Soli Chanukah Album
The biggest surprise on this album is discovering that maybe I don't hate "Mi Yemalel."
(Laughs) High praise! Israeli Hanukkah songs can be pretty kitschy. But they have potential in them, through nostalgia, to speak about memory.
Hanukkah is my favorite holiday. I'm very committed to an American kind of Jewishness, and to me that means going all out for Hanukkah. But it's become cool among some American Jews to show how Jewishly educated they are by saying, "Oh well, Hanukkah isn't really an important holiday." Where does Hanukkah rank for you?
I want to make it more important. I'm not trying to ease the pedal off on the fact that we're bicultural. This is a Christmas record as much as it's a Hanukkah record. That's the tension of being a Jew. What can we invent in the place of the capitalist version of religion that is Christmas? What's the transubstantiation of money into love that Jews can perform? We do it through sentimentality around the candlelight and the childhood elements of the ritual — the presents and the dreidel. They're small, delicate things — they don't have the ritual weight of other holidays — but they take up a lot of space psychically.
Aveinu Malkeinu Z'khor, Sway Machinery, from Hidden Melodies Revealed
Growing up, there were Orthodox people in my family and cantors, but my nuclear family was not very religious. Hanukkah was the holiday that my parents really did at home. We would go to other relatives' houses for other holidays, but my parents really got into Hanukkah.
I have so much ambivalence about all aspects of my religious life. What I do every day has to do with davening and the sonic life of Jewishness. I think of myself as like the old cantors — everything about them was about the sound of Jewishness and the dialogue with HaShem. As prayer leaders, they saw themselves as the defense attorneys for the Jewish people. But if they weren't leading, they weren't always going to shul and they would smoke on Shabbos. They could be rulebreakers as well as spokespeople.
You're doing a lot of writing lately. I've been enjoying your blog posts for the Lowell Milken Center for Music of American Jewish Experience at UCLA — weekly pieces about some really remarkable but not well-known episodes in cantorial history. What else do you have going on these days?
I have a research fellowship at the Milken Center, and part of the terms of my fellowship is that I'm producing blog posts for them. Part of that is I'm publishing pieces of the translation I'm working on of "Mayn Lebn," the Yiddish autobiography of Zavel Kwartin. He was one of the first international stars of Jewish music, one of the first cantors to record, and one of the great vocal artists of the 20th century.
He's one of the people who embodies the question of "What are we going to call the Jewish sound?" He was in congregations that had embraced the modern aesthetic of the high Reform liturgy, with organs and professional choirs. But he also wanted to bring these older sounds of the small town where he grew up in Ukraine into that space. He sees himself as mediating the rural past and modern urban setting. There's a profound sense of him as an inventor of the past and a preserver of it. That's the story of the Jewish music — preserving the past but inventing and reinventing what that past means.
And what's next for you as a musician?
There's a new Sway Machinery record on the horizon. And I'm working a lot with one of my friends, Rocky Gordon, who also played with Carolina Slim. We started playing a duo project called Gordon and Lockwood. We've been pretty busy with that, doing one or two gigs a week the last few months.
A new Sway Machinery album! That's great news. I can't get through the month of Elul without Hidden Melodies Revealed, the Sway Machinery album for the High Holiday season. What's the focus of the next one?
It's going to be focused on the home ritual. It's focusing on zemiros [Jewish hymns] to sing at home with the family. I've been thinking a lot about my grandmother, who wasn't a musician per se, but she made the home a place where music could take place. So this record will focus on her memory.
David A.M. Wilensky is the digital editor of J. He can be reached at david@jweekly.com.