The EP has evolved dramatically from its seven-inch '50s counterpart that was designed as a teaser for or sampler of a 33 1/3 long playing album. What we're seeing of late is artists using EPs as a budget-conscious measure to fill the gap between album releases, on the one hand, and, on the other, to make statements entirely separate from a larger conceptual project that may be in the works but far from complete.
Of the EPs sent to Deep Roots in 2013, four in particular stood out: Christine Santelli's Limelight '69 contains both new songs and a couple that were originally planned for Dragonfly, her extraordinary singer-songwriter album of 2012 (a Deep Roots Album of the Year honoree), but in the end didn't fit the overall mood or album concept. Though Ms. Santelli's lyrics are as captivating as ever, Limelight '69 returns her to a rock 'n' roll and blues-rock setting with a small, impressive combo  (including the estimable Brian Mitchell, a stalwart member of Levon Helm's Dirt Farmer Band, on piano), and needless to say she doesn't disappoint—in fact, she even explores new territory, for her, in "Closing Time," an incredible doo-wop influenced ballad. The Howlin' Brothers are preparing a new album for release later this year, but pulled into the Sun Studio towards the end of 2013 and cut six tunes to, as they said in a release, "keep the conversation goin' with all our fans" between Howl (an Elite Half Hundred selection in this issue) and the band's new long player, currently slated for an April 29 release. The Sun Studio Session EP includes a kickass treatment of Carl Perkins's "Dixie Fried" and a remake of the brothers' "Tennessee Blues" along with four new songs "to keep the conversation goin'…"
Anyone that has visited the 2013 Elite Half Hundred  knows we've included Christmas albums in our year-end best-of considerations, unlike every other publication we know of. And just as a number of exceptional Yuletide albums made the top 50, two Christmas EPs in particular merit inclusion in this list: jazz pianist-guitarist-arranger David Ian follows up his acclaimed 2011 Vintage Christmas album with the five-track Vintage Christmas Wonderland featuring the same supporting cast and five spare, affecting tunes, three sacred, two secular; and Mindy Smith, who in 2007 released a keeper of a Christmas album in My Holiday, popped up last year with Snowed In, a delectable five-song missive mixing Smith originals and traditional sacred classics (reflecting the artist's staunch Christian faith, as did the originals on her holiday debut back when).
So…on to the first Deep Roots EPs of the Year selections…in no particular order…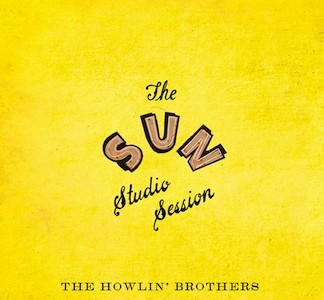 THE SUN STUDIO SESSION EP, The Howlin' Brothers (Readymade/Dine Alone Records)– We're hopin' this EP helps keep the conversation goin' with all our fans who've already discovered us via HOWL between now and Feb 4th next year when we will release a BRAND NEW (as yet un-titled) studio album. Much more on that later… Thus the word from The Howlin' Brothers in early October when they released a mighty fine six-song EP recorded at the legendary Sun Studio in Memphis. It's available only as a digital download (in the U.S. and Canada), with physical copies on CD and vinyl available at the band's shows and via its website "as soon as they can be manufactured." The EP is bookended by two familiar tracks, although only one of those has been associated with the Brothers, until now. They kick things off with a bonafide Sun and Carl Perkins classic, "Dixie Fried." The closing track is a remake of "Tennessee Blues" from the Brothers' acclaimed Howl album, released earlier this year. In between these are four new songs that should whet the appetites of all Brothers fans for what's to come early next year. Follow this link to the Deep Roots review of The Sun Session EP.
[spacer height="20px"]
From The Sun Sessions EP, the Howlin' Brothers introduce themselves and perform 'Tennessee Blues' at the scene of the crime
LIMELIGHT '69, Christine Santelli (RapidRecords)– Ms. Santelli, whose 2012 long player, Dragonfly, justifiably earned Album of the Year honors in this publication, and introduced her as a serious singer-songwriter, Limelight '69 is both a bridge between Dragonfly and her next full-blown studio effort as well as a reminder of how formidable she is fronting a hard-nosed band. This is not to say she abandons the singer-songwriter ethos; one of the songs here, "Poor Me," was intended for Dragonfly but left on the cutting room floor as unsuitable for the direction that album took. In a mere five songs Ms. Santelli traverses emotions ranging from suicidal and homicidal to a plea for redemption to, ultimately, warm and tender love for someone just out of reach. It might be too much to read a spiritual quest into all this, but it's not an unreasonable interpretation. Crazy, perhaps, but not unreasonable. Follow this link to the Deep Roots review of Limelight '69.
[spacer height="20px"]
AUDIO CLIP: 'Closing Time,' the final track on Limelight '69. The group harmony era lives.
VINTAGE CHRISTMAS WONDERLAND, David Ian (Prescott Records)– As a followup to his acclaimed 2011 Vintage Christmas full-length album, jazz pianist-guitarist-arranger David Ian follows a similar template with much the same cast, pares the set list down to five tunes–three sacred, two secular–and comes up with an unqualified gem. Working with Jon Estes on upright bass and Josh Hunt on drums and percussion, with Elizabeth Estes contributing violin and cello, Ian opens Vintage Christmas with a dreamy classic American pop treatment of "Angels We Have Heard on High," with vocalist Acacia completely reframing the song in torch terms (including an affecting but discrete use of strings) with her whisper-soft, dreamy vocal, a bravura performance that tops her dazzling, emotionally complex treatment (she sounded like she might have been singing to someone who had ticked her off even she cherished the season's familial warmth) of "Have Yourself a Merry Little Christmas" on Vintage Christmas. At 16 minutes in length Vintage Christmas Wonderland goes by fast, but oh, how its effect lingers on. It's not vintage; it's timeless. Follow this link to the Deep Roots review of Vintage Christmas Wonderland.
AUDIO CLIP: 'Angels We Have Heard on High,' David Ian; lead vocal, Acacia. From Vintage Christmas Wonderland.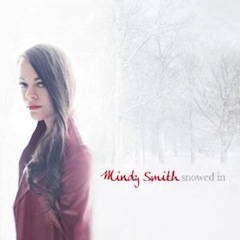 SNOWED IN, Mindy Smith (Giant Leap Records/TVX Records)– Back in 2007, when she was signed to Vanguard, Mindy Smith released one of the year's finest Christmas albums in My Holiday (it justifiably qualifies as an "Evergreen" in this publication's annual Christmas Music issue). Six years later she's in the spirit again, albeit in EP mode, on this delectable five-song missive titled Snowed In. Some faces familiar to Smith's fans are in the fold here, including co-producer Steve Buckingham, who was behind the board on Smith's first three albums, along with drummer Eddie Bayers, bassist Michael Rhodes and mandolinist Lex Price, each being a returnee from My Holiday. Supplementing this all-star lineup are the formidable likes of John Hobbs on piano and B3, Brent Mason on guitar and, on two songs, Andrea Zonn on viola (Buckingham also pitches in on dulcimer). The result of this conflagration of artistry is another seasonal winner for Ms. Smith, whose plaintive voice and sheer conviction is nothing short of captivating. Snowed In may be slight at five songs in less than 20 minutes of running time, but the arrangements' subtlety, the players' impeccable restraint and Ms. Smith's moving performances combine to make it seem more substantial. Follow this link to the Deep Roots review of Snowed In.
Mindy Smith, 'Snowed In,' the Smith-written title track from her new holiday EP
Follow this link to the Elite Half Hundred of 2013 Part I.
Follow this link to the Elite Half Hundred of 2013 Part II.