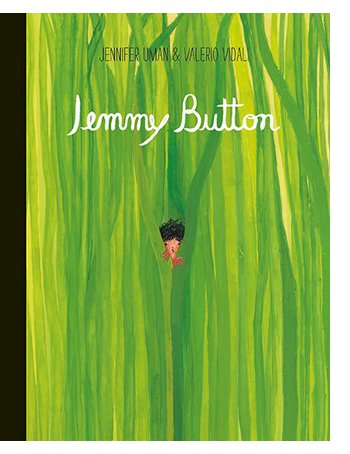 Quick Note from Jules: Even though I'm not sure how to summarize what I do or what I want to be when I grow up, I have an intern this summer. She's in charge of this post today, and by the way, she's great! But, since she introduces herself so briefly below, I want to tell you a bit more here:
Susan previously worked as a preschool teacher and is now finishing up her Master's degree in Education at Vanderbilt University in Nashville. She just moved to New York City and is also an aspiring author. She's been assisting me with various types of work this summer; she's not only assisted me where she can, for one, on the picture book grad course I'm teaching, but she's also listening in on the lectures (and reading lots of picture books on her own, as I'm having my students do), 'cause she's eager to learn like that. Susan is also interested in my freelance writing, as well at my blogging at 7-Imp, so I invited her to do some guest posts. This is her first. Welcome, Susan!
Hello, 7-Imp readers!
This is Susan A. Johns here, intern/teaching assistant/general errand-doer and go-getter to our beloved Jules. A few weeks ago, I had the distinct privilege of dropping by 7-Imp headquarters to sift through some of the beautiful and creative picture books circulating around the Danielson house. There were so many thought-provoking stories surrounded by such vibrant illustrations, I really didn't know what to do with myself. I was engrossed in childhood nostalgia and drawn to the ways in which I could bring these books into my preschool classrooms.
There were a few titles that stood out for me in their richness, their depth of meaning, and their seamless relationship between words and pictures. In Jemmy Button (Templar, March 2013), pictured above, artists Jennifer Uman and Valerio Vidali show us the true story of a young boy taken by British explorers from his Tierra del Fuegan home and brought to "civilized" England in the 1800s. Accompanied by the words of Alix Barzelay, the boy's confusion and fear along with guilt inspired in his colonial hosts are portrayed through vivid color and texture in this intercontinental, collaborative work. (Uman is based in Nashville, and Vidali in Italy.) I got to have a cyber-sit-down with Jennifer Uman to talk about how this work came to be and what it means to her:
Susan: Can you tell me a bit about the artistic process between you and Vidali?
Jennifer: Valerio and I come from very different places in how we work. However, when we work together our strengths and weaknesses melt into each other and it clicks. He is incredibly well-educated in illustrated form, and I learned on my own. We never imagined working together would have had the kind of steadiness to it that it did, so we trusted it and leaned on each other the whole way through.
Susan: How did you decide to work together?
Jennifer: As fans of each other's work, we began emailing, but he did not speak English and I did not speak Italian. We used Google Translate to communicate and became steady pen pals. Valerio had never been to the United States. I would tell him small things about New York and offered to host him anytime he wanted to visit. We would write mostly to each other about our opinions in art, and talking about collaborating seemed really natural. Knowing I would not have the means to travel to Italy at the time left the reality of really working together contingent on Valerio's coming to New York.
Susan: How did you choose your concept?
Jennifer: The more Valerio asked about New York, the more references he made to his trip to America being like Jemmy Button. I didn't know what he was talking about, so I looked it up and found my own meaning in Jemmy's story. Valerio shared with me what he knew about Jemmy Button, and we knew that had to be our story. Valerio booked a ticket to New York one year later.
Susan: What kind of research did you do on the Jemmy Button story before you began your artwork?
Jennifer: Sadly, there is not a lot of written material about Jemmy Button in any other language than English and Spanish, so it was hard for Valerio to find more about Jemmy outside of the Internet. I ordered a few novels about Jemmy Button and read them all. I spent days at the Metropolitan Museum in Manhattan and returned again with Valerio to collect ideas. Submerging ourselves in the colors and senses of this era was important to us, so we worked hard together to collect everything we could.
Susan: How did you decide on the medium for the artwork?
Jennifer: Valerio used his own style and introduced me to different ways of using oil paint, powdered graphite, paper-cutting, and so many things I never knew. I have always and only ever used gouache (opaque watercolor), and this is something, the one thing, Valerio had never used. He loved it, and every illustration in the book has a gouache foundation.
Susan: What did you and Vidali use to create the depth and texture of the illustrations?
Jennifer: We experimented with materials each of us were familiar [with] and materials we weren't, and somehow the rest tucked into that form and followed. We used every material that was around us and experimented the whole way through.
Susan: How did you and Vidali decide how to divide the artwork?
Jennifer: We sat side by side and worked. We never really considered to break the illustrations up and work more on one image or another individually. We worked side by side on every page (switching sides every so often to maintain balance) until each illustration was complete. [It was] entirely collaborative.
Susan: This book is centered more on the illustrations than the words behind them, yet those words have a deep impact on the message the reader takes away. What input did you have as to the tone of Barzelay's words?
Jennifer: I have known about Alix's writing for a very long time, and it was a dream for us to bring her onto the project after we finished the illustrations. Alix has an inherent tone in her style of work that fit without much of my input at all. We hoped the illustrations provided her with a strong base to build from, and she delivered more beautifully than any of us could have hoped for.
Susan: Is there a message you want readers to take away from this story?
Jennifer: I hope readers take away the feeling of connecting to Jemmy's story in their own way. Whatever that evocation might be is exactly what I hope for.
Susan: How do you feel about how the book has been received? Do you think adults will take away something different from children?
Jennifer: I am grateful the world is connecting with our work, and we are excited that it is being welcomed in schools, libraries, and exhibitions. I do think adults will take away a different feeling in this story—maybe more in a comprehensive way with the visuals being a cushion for whatever they might feel.
Ultimately, it would be amazing if everyone took away something different from this story. Imagine how much there would be to talk about.
Special thanks to Jennifer Uman for taking the time to answer a prospective young author's questions. I think every reader really will find a unique connection to this work.
You'll be hearing a bit more from me throughout the summer, 7-Imp readers. I thank Jules for the opportunity to write for her blog, and I'm looking forward to my upcoming guest spots.
JEMMY BUTTON. Copyright©2012 by Jennifer Uman and Valerio Vidali. Reproduced by permission of the publisher, Candlewick Press, Somerville, MA.
This and many more of Jules's adventures in books, kids' lit and illustration can be found at her acclaimed blog, Seven Impossible Things Before Breakfast, where the above interview was published on July 9, 2013.