BY DAVID MCGEE
Note: Annette Funicello lost her valiant fight against multiple sclerosis on April 8, 2013, when she was taken off life support after being in an MS coma for "the last few months," according to various news reports. She was 70 years old, and, to many, still and forever America's Girl Next Door. Neither an overpowering actor or singer, Annette possessed an entertainer's gift for maximizing her talent and selling it with personality. She also believed in herself, or at least projected and radiated self-confidence in public, and that attribute took her a long way towards being credible on screen and on record. Working diligently at her art, by her mid-teens Annette had put deep into her rear-view mirror the 12-year-old who was discovered in 1955 by Walt Disney while performing the role of the Swan Queen in a production of Swan Lake at the Starlight Bowl in Burbank, California. In the end, it really didn't matter much if she lacked Patty Duke's acting chops or Lesley Gore's vocal maturity–Annette was a cool gal, one of her time's quintessential girls of summer. and, from the time we first saw her to her quiet exit from this life, and throughout her 20-year fight against the multiple sclerosis that finally claimed her body, Annette stood for embracing life with passion and with dignity. To those who saw her as too virtuous to be true, too staid and conservative in her behavior and values, remember that her considerable sex appeal was based on what she withheld from us. As well as we thought we knew Annette, there were always some things we never knew about her, and never will. That dollop of mystery in her makeup was in and of itself sexy, and she wore it so well.
In this publication's previous incarnation as www.TheBluegrassSpecial.com, our July 2012 annual retro summer issue featured a two-part profile of Annette as part of a special focus on "The Enduring Girls of Summer."  In the wake of Annette's passing, we have updated and revised that piece, which is the most in-depth appraisal of Annette the recording artist we believe exists, given that her music career has rarely been taken very seriously by the mainstream press and has thus escaped much critical scrutiny. Working with producer Tutti Camarata, and blessed with manna from Heaven in the form of the Sherman brothers' songs, Annette had a superb team behind her in the studio, and she came through for it. In recognizing Annette's recording achievements, this tribute to her also becomes a salute to Tutti Camarata and the Sherman brothers–a salute well earned. We have also retained from the original articles an excerpt of an interview Annette granted People magazine in 1992 in which she discussed how MS had affected her life to that point and why she woke up each day with hope for the future. To that end, she founded the non-profit Annette Funicello Research Fund for Neurological Diseases to raise funds to help aid the quest for a cure. The program's work, and her good deed, goes on. We thought it fitting and proper to remind readers of her courage in the face of desperate circumstances.
Click here to go to Part 2, Beautiful Music: Mr. Disney, Annette and 'Tutti'
Suggesting that the recording oeuvre of Annette Funicello merits reconsideration is likely a hard sell even to readers of this publication. But the raven-haired, dark-eyed teen beauty born Annette Joanne Funicello on October 22, 1942, in Utica, New York, who became known as "America's Girl Next Door" and is forever associated with a simpler, more innocent America and a brace of simplistic beach party movies with her buddy Frankie Avalon, could legitimately lay claim to opening doors for a host of gifted teen girl singers in the '60s and laying the groundwork for a more sophisticated teen pop that ultimately produced Lesley Gore's 1964 pre-feminist anthem "You Don't Own Me" and Sandy Posey's frank, conflicted (and perhaps subversive–she decries all the humiliations visited on the distaff sex, then concedes she's happy to be under her husband's thumb…but what was she really saying?) 1966 screed, "Born a Woman.
On the T.A.M.I. Show, Lesley Gore performs her pre-feminist anthem, 'You Don't Own Me.'
Now, no one would be so bold as to call the teen pop of the '50s and '60s bold and progressive. It was meant to reflect teen, not adult, concerns and to be, for the most part, upbeat, sunny, optimistic when it wasn't being cataclysmically heartbroken. Wild mood swings and crises of confidence were the order of the day. Yet some real gems emerged from this seemingly simple, even naive music, and some of the teen queens of that day proved to be outstanding artists: Gore and Brenda Lee (whose career began in 1955, when she was 11) were the most formidable, and both worked with sophisticated producers. Produced by Quincy Jones, Gore's first album, 1963's I'll Cry If I Want To (released in June), propelled by her teen misery hits "It's My Party" (petulance) and "Judy's Turn to Cry" (revenge), was a moving, sophisticated torch album featuring grown-up standards such as "Cry Me a River," "The Party's Over," "Misty," et al.); produced by Owen Bradley, Lee preceded Gore's torch beauty with one of her own, All Alone Am I, released in February 1963. Though dominant on the singles chart, both Gore and Lee were growing up on their album tracks, and soon the likes of Shelley Fabares, Joanie Sommers, Shelby Flint and Patty Duke were following them. (See "Girls! Girls! Girls!" in TheBluegrassSpecial.com's February 2012 issue.) Of course the grand matron of all these gals was Connie Francis, whose career began in 1955; but though she scored hit after hit with teen-oriented material (especially of a dreamy and/or sobbing nature), Ms. Francis always seemed above the fray, older and more mature (enough so that 16 Magazine referred to her lovingly as "Aunt Connie" in columns she purportedly penned for that publication) and aiming for a more sophisticated audience. No wonder—she possessed an astonishing, powerful and emotive vocal instrument, almost on a par with an opera singer's. She made great records that spoke to the teens of her day, but she never seemed to be one of them, a la Annette, Lesley, Shelley, Joanie, et al.
Byron Lee and the Dragonaires' original version of 'Jamaica Ska'\
The original 1964 recording of 'Jamaica Ska,' from Annette's Annette at Bikini Beach album
In a real sense, Annette laid the groundwork for the breakthrough of female teen pop singers in the '60s. Between 1959 and 1965 she released 13 albums and 30 singles; only three of these landed in the Top 10, but Annette was a cultural force–still is, for many of a certain generation. In 1993 Walt Disney Records released 47 vintage Annette tracks on two CDs in the box set A Musical Reunion with America's Girl Next Door. Here is the strongest argument in favor of according Annette's music the respect it has earned. In addition to cheery, school-days love songs such as her hit "Tall Paul" and the infectious "First Name Initial" (a bit of sociology-in-song there in the tune's enthusiasm for the pendants teen girls wore to mark themselves as going steady with the guy whose initials they sported around their neck), the first disc alone contains the noir-ish charms of "Lonely Guitar" with its trebly, shimmering and, yes, lonely guitar and a Pied Pipers-like chorus shadowing Annette's double-tracked vocal; the dreamy Spanish-flavored love song, "Amo Que Paso?"; the frenetic "Jo-Jo The Dog-Faced Boy," its sax-heavy arrangement resonating with New Orleans influence, practically an homage to Dave Bartholomew; and several songs of Hawaiian, Spanish and Italian descent (Annette did record, after all, albums titled Hawaiiannette and Italiannette, both released in 1960); and a 1964 cover of Byron Lee & the Dragonaires' dance number "Jamaica Ska" (included on her album Annette at Bikini Beach with its alluring gatefold cover of a reclining, swimsuit-clad Annette; she reprised the song on film in 1988's Back to the Beach). Yes, that's right–Annette was a pioneer in introducing ska music to the American mainstream, even if her achievement in doing so went unnoticed at the time, since "Jamaica Ska" was not  a single. In March '64 Jamaican-born Millie Small had her only American hit with the bluebeat-influenced "My Boy Lollipop," beating Annette's at Bikini Beach album to the market by a full six months and being recognized in due course for insinuating reggae into American pop. Also on her resume: "I Don't Do the Sum," from the 1961 film Babes in Toyland, in which she sang a breezy, woodwind-rich—and prescient–lament of a beleaguered working class woman who can't make ends meet when "the income's all gone out"—truly a song more relevant now than it was in its own day. Annette was out there.
From Babes in Toyland (1961), Annette performs 'I Can't Do the Sum,' the lament of a beleaguered working class gal who can't make ends meet when 'the income's all gone out'—a prescient lament more relevant now than it was in its own time.
Needless to say, Annette didn't do all this by herself. Lesley Gore had Quincy Jones; Brenda Lee had Owen Bradley; Sandy Posey had Chips Moman. Annette too was tutored and mentored in the studio by a great producer: composer-arranger-trumpeter Salvador "Tutti" Camarata was a veteran of big bands and television productions who steered all of Annette's recordings for the nascent Disneyland Records label and had the good sense to make full use of Richard and Robert Sherman, songwriters new to the Disney stable, for much of the engaging, witty and, with respect to teen rituals and sacraments, knowing material on her 1960 concept albums, Hawaiiannette (from which came the jaunty "Pineapple Princess," a #11 single featuring the priceless image of "a boy from Oahu isle/Floatin' down the bay on a crocodile…" and a cool fusion of Latinalia and island ambience in "Lua Cha Cha Cha") and Italiannette (with its classic, string-swathed teen love song, "O Dio Mio," Italian in title only but a #10 single nonetheless and pretty much perfect in Annette's longing delivery enhanced by a sumptuous background chorus and lush, aching string arrangement–she even cut a version in Italian for good measure). Rarely, if ever, mentioned in the same breath with the likes of Quincy Jones, Owen Bradley, Chips Moman or Snuff Garrett (Bobby Vee's producer), Camarata, in addition to being a superb musician himself, had as sure a sense of teen pop parameters and how and when to push the production envelope as any of his more prominent contemporaries. Simply put, minus Tutti, there is no Annette on record, and she would have been the first to say so.
(Phil Spector, who was obviously and in his own estimation producing teen pop masterpieces, is exempted from this discussion for being basically a world unto himself. No one towers over teen pop in the '60s as Phil Spector does–he was almost playing a different sport in which normal rules did not apply.)
Not least of all, Annette's rise as a recording star led to another important Disney discovery: the Sherman Brothers, Richard and Robert, songwriters of the first order who got their foot in the Disney door when Annette recorded (and had her first hit with) their song "Tall Paul," a sweet but intense sax-driven workout about a girl with a crush on "a mountain" of a guy. As Walt Disney's songwriters of choice, the Shermans wrote "It's a Small World After All" and the scores for Mary Poppins, Chitty Chitty Bang Bang, The Jungle Book, The Aristocats, The Tigger Movie, et al. In a career spanning almost 50 years, the brothers accumulated countless accolades, including two Academy Awards and nine nominations, two Grammy Awards, 23 gold and platinum albums, induction into the Songwriters Hall of Fame and a star on the Hollywood Walk of Fame. (Robert Sherman, who passed away on March 5, 2012, was honored in TheBluegrassSpecial.com's March 2012 issue.)
This, then, is the background on a recording career Annette entered into only reluctantly (as is evident on her self-titled debut album, charming in the singer's utter lack of affect, but Annette would have been the first person to point out the stiffness of her lyric readings and how fearful she sounds of falling out of tune) but then rose to the challenge and, with purpose and poise, ultimately transformed herself into a confident, personable pop singer. In Part 2 of this tribute to Annette, an excerpt from the fine liner notes for the A Musical Reunion box set, Joe Rhodes charts Annette's rise from everyone's favorite Mickey Mouse Club Mouseketeer to pop singing star, up to the moment when she migrated to a different kind of stardom in the Beach Party movies. This also becomes a well-deserved tribute to Tutti Camarata, the producer-arranger who steered Annette's recording career with taste, wit, empathy and a well-tuned ear for beauty and simplicity in music.
Click here to go to Part 2, Beautiful Music: Mr. Disney, Annette and 'Tutti'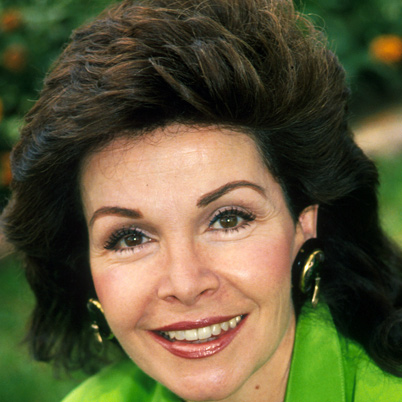 Epilogue
After the Beach Party movies petered out in the mid-'60s, Annette recorded sporadically, with an ill-considered country album, Annette Funicello Country Album, released on the Starview label in 1984, being her final album. In 1987 she re-recorded "Jamaica Ska" (which had originally appeared on her 1964 Bikini Beach LP) for the soundtrack to Back to the Beach, the Beach Party franchise's last gasp, with Frankie and Annette together again for a final romp in the sand and surf. "Jamaica Ska" was Annette's last recording prior to announcing her retirement in 1994, at which time she also revealed she had been diagnosed with multiple sclerosis.
She first noticed signs of what would be diagnosed as multiple sclerosis while working on Back to the Beach. (See related story here) In 1992, she made her diagnosis public, saying "I think you only have two choices in this kind of situation. Either you give in to it or you fight it. I intend to fight."
Annette has been struggling with one of the more severe forms of multiple sclerosis, one so acute that she underwent risky brain surgery in 1999 in an attempt to alleviate the symptoms.  Following her diagnosis, she began limiting her public appearances, with the last of any consequence coming in a 1997 reunion with Frankie Avalon at Disneyland (see photo at left). The latest reports, from 2010, of her condition indicate she has lost her ability to speak and is confined to a wheelchair.
True to her promise to fight, in 1993, a year after going public about her condition, Annette launched The Annette Funicello Research Fund For Neurological Diseases, a non-profit program that funds research into the cause, treatment and cure of Multiple Sclerosis and other neurological diseases. Donations to the fund are tax-deductible and can be made online at the California Community Foundation website.
 'I believed people wanted to think that nothing bad ever happens to Annette'
In People Magazine, August 17, 1992, Annette gave a first-person account of learning she had MS and how it has affected her life. An excerpt:
I first began to notice that something was wrong back in February of 1987. I was making the movie Back to the Beach with my old friend Frankie [Avalon]. We'd be shooting a scene on the sand, and when I'd try to get up, I couldn't balance. We'd laugh about it, and Frankie would say, "Look at you, you look like you've had too much to drink." And I'd say, "Frankie, this is just the weirdest thing."
Shortly after that, I noticed that my eyesight was getting worse. I visited my ophthalmologist several times in six months. Twice he made my glasses prescription stronger, and the third time he said, "Wait a minute, these are not simply the normal effects of getting older." He referred me to a neurologist, who ordered a magnetic resonance imaging (MRI) test, which gives an image of damage in the brain and is the best way to confirm a diagnosis of multiple sclerosis. I suppose I should have been frightened, but I didn't know much about the illness. My big fear was something else. "Please don't let me have a brain tumor," I prayed. …
On Entertainment Tonight, Annette Funicello discusses living with MS and the support she'd received from Barbara and Frank Sinatra, and from Frankie Avalon
My mother and my husband were with me when the neurologist gave me the diagnosis and showed me the images. He pointed out white areas in the brain indicating that there had been inflammation or scarring, which is typical with MS patients and is what causes the symptoms.
When he told us that I had MS, I was so relieved it wasn't a brain tumor, I didn't panic. Later I learned that it was impossible to know what course the disease would take–I could soon go into remission, I could have intermittent flare-ups, or I could gradually worsen.
In the beginning the whole thing seemed so unreal that I wasn't terribly disturbed. Physically, I felt great for several years. At first my mother, my husband and my children were the only ones I told. For two years I didn't even tell my father, because if I even have the flu he goes to pieces. One day in 1989 I finally said, "Daddy, I want to talk to you about something before you read it someplace." So we had our good cry, and he's been wonderful. Still, I watch his eyes when he sees me walking toward him, and I see his pain. It's really hard. I say, "Daddy, I don't want tears, and I don't want pity. I'm strong and I'm going to be fine."
Telling my children was less difficult. Initially, I explained that it's an illness affecting the central nervous system. Then, if I got a burning sensation in my feet when we were sitting here watching TV, I would say, "OK, here's one of the symptoms." Step by step, I made them aware. My daughter and I have shared good cries together, and I know the uncertainly is frightening to them. But they've never said, "Mom, what if you're in a wheelchair, what shall we do?" It hasn't gone that far.
The fact that the disease is so unpredictable is frightening to me too. The tingling and numbness in my feet come and go; I had tingling in my hands for a while, but it's gone now. Other symptoms also come and go. Once I was at the dinner table, and my fork started shaking. It just fell out of my hands; I couldn't hold on it. Then about a year ago I went through a terrible siege. For two or three days, I got flulike symptoms. I was hot, then cold. My fever shot up to 105, and my husband had to pack me in ice. I couldn't hold on to crawl to get to the bathroom if Glen wasn't there to carry me. I later discovered that a viral infection like this can trigger a flare-up of MS symptoms. After a few days the fever–and the symptoms–suddenly disappeared.
From the AnnetteFund, video greetings from Shelley ("Johnny Angel") Fabares on Annette's 70th birthday
Fellow Mouseketeer Bobby Burgess wishes Annette a happy 70th birthday. Video by the AnnetteFund.
Back in October of 1989, I felt well enough to do a year-long concert tour with Frankie Avalon. I didn't say anything to him about my condition until the very end. One day I thought, "I have to tell him because I owe it to him as a friend." Also, my balance was getting worse. After all, we were on the road, off and on, for over a year. When I told him in November 1990, I could see the shock on his face. I said, "Frankie, please hold my hand real tight when we walk out to take a bow. Don't let me get too close to the edge."
Then about a year ago my equilibrium got very bad, and I had to start walking with a cane. Also, I started to feel a return of numbness and tingling in my feet. At first I told people that I had tendinitis–dancer's legs. But it became harder and harder to hide the truth. About six months ago, a friend of my son Jack said to him, "I saw your mom leaving a restaurant the other night, and, boy, did she have one too many." If I've been sitting for a while and then stand up, I have to steady myself, or I'll fall over. So I guess my son's friend saw this and thought I was drunk.
Reporters from the tabloids started knocking on our neighbors' doors last year, asking questions about my health. Then the neighbors phoned me. I said, "I'm fine. They're just trying to stir up gossip." So the tabloids called my agent and my husband when he was up at our Bakersfield ranch, where he spends one or two nights a week looking after the racehorses. They even called relatives in New York. Finally, last month, after they phoned me and offered to pay me to talk, I got in touch with a publicist at Disney and said, "Please call USA Today. I want this to go nationwide immediately."
Annette, 'Tell Me Who's the Girl'
And I'm so happy not to hide anymore! I didn't go public for a long time because I believed people wanted to think that nothing bad ever happens to Annette. I didn't want them to panic. So for a long time I tried to hide both my divorce from Jack in 1982 and later the MS. But when I went public, the letters that came in both times were so supportive. When the stories about my MS came out, everyone gave me their love and their prayers. I heard from Frankie, and from Barbara and Frank Sinatra, and even my daughter sent me flowers with a note that said, "Mom, you have such strength." …
When I was young, I never imagined something like this would happen. Now people say to me, "Oh, you're so strong. It's just great the way you're taking it." They don't see my down side ever. I do have times, when I'm all alone and the house is very quiet, when I cry, and sure, I think, "Why me? Why me?" But I believe everything happens for a reason, and I know now that my mission is to help others raise funds for MS.
You know what my fantasy is? To appear before Congress to talk about MS. I would say in a public statement: "To all of you out there who have ever watched me on The Mickey Mouse Club, send in one dollar, please, in my name." The MS people would have millions.
I'm a Catholic, and I've always been a religious person, and having MS reminds me that there's a higher power up there who knows what HE's doing. MS has brought my family closer together, if that's possible. Glen and I will do our errands together-go to the bank, the cleaners, the supermarket-and he'll help me cook dinner. But I don't like it when people say, "Oh, I'll get that for you." I need to walk, to do things for myself. I don't want to be treated like an invalid. …
Reading is now very difficult for me, so a friend of mine just got me a subscription to the big-print version of Reader's Digest, which is wonderful. Otherwise, if I read a newspaper, I use a magnifying glass.
I don't know how bad my symptoms will eventually become. I don't know if, down the line, I'll be able to handle it as well as I do now. So I just take one day at a time.
And I live hopefully. I saw something on television about a woman with MS who had lost the use of her legs. She tried free-falling from an airplane, strapped to the instructor. About five days later, she fell a tingling in her legs. Well, P.S., she's supposedly walking now. At any rate, I said to Glen, "What time do you think we can get out to the airfield?
The more I read about MS, the more encouraged I am. When I wake up in the morning, I like to imagine, "This is the day I'm going to hear about an MS cure on the news." I know it may be a long way off, but what a glorious morning that will be.