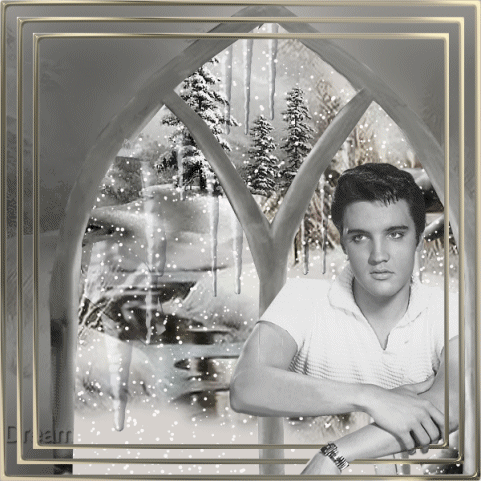 By David McGee
ELVIS' CHRISTMAS ALBUM
Elvis Presley
RCA Records
Released: 1957; reissued, 1990
ELVIS SINGS THE WONDERFUL WORLD OF CHRISTMAS
Elvis Presley
RCA Records
Released: 1971; reissued, 1990
IF EVERY DAY WAS CHRISTMAS
Elvis Presley
RCA Records
Released: 1994
CHRISTMAS PEACE
Elvis Presley
RCA BMG
Released: 2003
CHRISTMAS DUETS
Elvis Presley
Sony Legacy
Released: 2008
ELVIS CHRISTMAS
RCA BMG
Released 2006
In his comprehensive documentation of Elvis Presley's recording sessions, Elvis Presley: A Life in Music–The Complete Recording Sessions, author and Elvis archivist/historian Ernst Jorgensen reports flagging energy and lagging interest on the part of the Hillbilly Cat when he cut the sessions released on the only two Christmas albums he recorded in his 23-year recording career. When Elvis, Scotty Moore, Bill Black, D.J. Fontana, Dudley Brooks, the Jordanaires and Millie Kirkham assembled at Radio Recorders in Hollywood on September 5, 1957, Jorgensen writes, "It was obvious to everyone that Elvis wasn't fired up about the Christmas material; what he really wanted was to get 'Treat Me Nice' fixed up for release." In recreating the mid-May 1971 sessions in Nashville's RCA Studio B that yielded the 1971 LP, Elvis Sings the Wonderful World of Christmas, Jorgensen's prose is flecked with observations such as "…little commitment on Elvis's part," "Elvis just couldn't bring himself to try it again. 'I can't get into it,' Elvis admitted a moment later." And this, in reference to a stretch in which three songs were recorded, in multiple takes, back-to-back-to-back: "Chris Arnold witnessed how quickly things could change. Elvis had lost interest, repeatedly breaking into old favorites; finally he said flat out that he hated 'Winter Wonderland' and proceeded to prove it with a lifeless rendition." A couple of minor technical gaffes during those sessions further distracted Elvis, and another needless interruption occurred when Priscilla Presley, sitting in the dark in the couple's Los Angeles home following a power outage, called the studio to ask Elvis where she could find a flashlight.
Elvis, 'Santa Bring My Baby Back to Me,' from his first Christmas album (1957)
However pleasing the few lush arrangements crafted by producer Felton Jarvis for Elvis on The Wonderful World of Christmas, none were as imaginative or as acutely attuned to Elvis's sensibilities in comparison to the sophisticated arrangements fashioned for Frank Sinatra by Axel Stordahl, Gordon Jenkins, Nelson Riddle and Don Costa, or for Nat King Cole by Ralph Carmichael, or… Despite Jorgensen's reports of Elvis's blasé attitude going into those 1957 and 1971 sessions, however, a listener would be hard pressed to hear anything on the finished products but warm, committed vocalizing on the traditional carols and spirituals and feisty, carefree spirit on the rock 'n' roll and blues numbers. Released only a few weeks before Frank Sinatra's A Jolly Christmas in 1957, Elvis' Christmas Album was a groundbreaker–the first rock 'n' roll Christmas long player, even though most of its second side was spirituals having no connection to the Yuletide, including his stirring rendition of Red Foley's "Peace In the Valley," a tenderly pleading treatment of Thomas A. Dorsey's "Take My Hand, Precious Lord," a dramatic "I Believe," and a soft, humble immersion in Stuart Hamblen's "It Is No Secret (What God Can Do)." These were the first four of many gospel songs Elvis would record in his career, and all had previously been issued in a best-selling EP, after Elvis had famously introduced "Peace In the Valley" on The Ed Sullivan Show. The Christmas element was added to the B side in the form of a somber, gospel-influenced rendition of "Oh Little Town of Bethlehem" and a quiet, moving exploration of "Silent Night," with Millie Kirkham adding a haunting, high soprano to the Jordanaires' tight harmonies.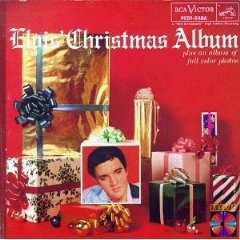 Those fans who bought Elvis' Christmas Album expecting to hear the King of Rock 'n' Roll in full flower weren't disappointed upon cueing up the A side. The Jordanaires open the unassumingly titled "Santa Claus Is Back In Town" by softly humming the word "Christmas" twice, after which Scotty, Bill and D.J. come stomping in, supplemented by a lively Dudley Brooks on piano, setting the stage for Elvis to swagger in, growling, "Well it's Christmas time, pretty baby/and the snow is falling down." Written as "Christmas Blues" in the midst of the session in a matter of minutes by Jerry Leiber and Mike Stoller, the song's title was changed, but not its double entendre lyrics, which had Santa pulling up in a big black Cadillac. "Hang up your pretty stockings/turn off the light/Santa Claus is coming down your chimney tonight," Elvis sang in his most suggestive drawl. At the break the band broke into a bluesy workout keyed by Brooks's frisky right-hand trilling on the 88s. The song was so blatant in its sensuality that this writer vividly recalls his mother, who never said a bad word about Elvis, storming into his bedroom upon hearing "Santa Claus Is Back in Town" and issuing a stern, "I thought this was supposed to be Christmas album!" However, to the elders' satisfaction, a gentle rendition of "White Christmas" immediately followed, modeled on the R&B arrangement introduced a couple of years earlier by Clyde McPhatter and the Drifters. (Irving Berlin, the song's composer, was not amused, however–upon hearing Elvis's version he immediately began an ultimately unsuccessful phone campaign urging radio stations to ban the record; he had not objected to the Drifters' version, but then he had not heard it, either.) Indeed, following the opening blast of naughtiness (surely an inspiration for Clarence Carter's "Back Door Santa," another song making effective and blatant use of the metaphorical chimney), Elvis settles into not only "White Christmas" but also a genial, loping "Here Comes Santa Claus" (reminiscent of Gene Autry's earlier version) and a lovely, crooning take on "I'll Be Home For Christmas."
Elvis does Charles Brown's 'Merry Christmas Baby' proud, with James Burton on guitar. From Elvis Sings the Wonderful World of Christmas.
With "Blue Christmas" Elvis writ his name large in the holiday music pantheon. The song had been around for a couple of years before Ernest Tubb recorded it in 1949 as the B side to his Yuletide single featuring "White Christmas" as its A side. For the Tubb single producer Owen Bradley had employed a smooth female harmony group, the Beasley Sisters, in a touch that was "a throwback to the Andrews Sisters duets from earlier that year," as author Ronnie Pugh noted in his biography of Ernest Tubb, The Texas Troubadour. "Blue Christmas" immediately became the favored side of the record, topping the jukebox charts in a heated competition with two Gene Autry recordings, "Here Comes Santa Claus" and "Rudolph the Red-Nosed Reindeer." With these recordings, Pugh asserts, "the country Christmas tradition had been born."
Elvis had a different idea for his "Blue Christmas." To the Jordanaires' steady hums behind him, he added Millie Kirkham singing a soprano obbligato throughout the song, an effect he admired in Ferlin Husky's smash hit single "Gone" and would use to greatest effect during the '70s with Kathy Westmoreland providing the eerie, haunting sound. Six months pregnant at the time, Kirkham said the session was "horrible," according to Peter Guralnick in the first volume of his essential Elvis biography, Last Train to Memphis. "It was comical," Kirkham added. "It wasn't supposed to be, but the longer it goes the funnier it gets–but he liked it. He was a star, but he was so much fun to be around. He was very polite to everybody, amazingly so to me. When I walked in, he said, 'Get this woman a chair!' I was the only female, of course, but if one of the guys happened to say something off-color he would just say, 'Wait a minute, guys, we got a lady in the room,' and they were never offended. We always used to say they laughed on cue."
'If I Get Home On Christmas Day,' one of the King's finest latter-day Christmas recordings, a gem from Elvis Sings the Wonderful World of Christmas
With Scotty, Bill, D.J. and Dudley Brooks swinging the beat, and Jordanaires and Kirkham adding the atmospheric vocal support, Elvis blazed through "Blue Christmas," his halting vocal affectations adding wonderful tension to the track and gravitas to his pose as the aggrieved dumpee. Thus the unique standing of "Blue Christmas": the same song credited with helping inaugurate the country Christmas tradition also inaugurated the rock 'n' roll Christmas tradition and became part of the American Yuletide canon. Elvis' Christmas Album was an immediate hit, and to date has sold three million copies.
Again, despite the credible accounts of Elvis's disconnect from the sessions for Elvis Sings the Wonderful World of Christmas, what we hear is some of his finest ballad singing on an album drenched in melancholy. There are no bustling rockers akin to "Santa Claus Is Back In Town" or "Santa Bring My Baby Back to Me" from the 1957 LP, but instead several songs steeped in longing for home and hearth, if not despair over the prospect of being separated from loved ones, or of being left alone, at Christmas time. One of the finest of these, "If I Get Home On Christmas Day," is sung from the perspective of one who is "half a world away" and hoping the song title becomes reality. The tender beauty of "Holly Leaves and Christmas Trees," with Elvis singing in a restrained, steady tone suggestive of introspection and tinged with sadness, frames a Christmas lament by one for whom "home's a place I don't know," who observes, "lights aglow and mistletoe/don't mean a thing if you're not here…I think of how, how it used to be/when holly leaves and Christmas trees used to mean so much to me." Fully invested emotionally in the lyric, Elvis exudes loneliness and regret (and you can hear Millie Kirkham in the background, subtly reprising her high soprano wail from "Blue Christmas"). The strong rhythmic pulse of "It Won't Seem Like Christmas (Without You)" is in stark contrast to a lyric otherwise bemoaning the loss of someone dear and an impending lonely Yuletide. Leaping off this album to become an Elvis classic, "Merry Christmas, Baby" is a grinding, spiteful blues kissoff written and recorded in 1946 by Charles Brown when he was a member of Johnny Moore's Blazers. It sizzles for nearly six minutes, Elvis torching the lyrics, wringing out every last ounce of bitterness towards the gal who left him high and dry, and really driving a band of legends consisting of guitarists James Burton and Chip Young, bassist Norbert Putnam, drummers Kenny Buttrey and Jerry Carrigan (with Larry Londin coming in later for overdubs), David Briggs on piano, Charlie McCoy on organ and harmonica, with the Imperials gospel quartet on board as well as female vocalists Millie Kirkham, June Page and Tempe Riser. At a couple of junctures Elvis exhorts individual players, urging Burton, "Dig in, James! Dig in!" and later humorously upbraiding Putnam with "Wake up, Putt!" Elvis's performance was so powerful, many of the musicians on hand wished they had been cutting a blues album instead of Christmas music, according to Ernst Jorgensen's session account.
'It Won't Seem Like Christmas Without You,' from Elvis Sings the Wonderful World of Christmas
To these gems Elvis added reverential versions of "O Come, All Ye Faithful" and "The First Noel," unremarkable treatments of the despised "Winter Wonderland" and the frothy title track, and a string-enhanced, warm-hearted rendition of the heartfelt song of thanks, "On A Snowy Christmas Night," its lyrics a litany of simple but meaningful sentiments constituting a touching message.
Thus the King's Christmas outpouring, if not monumental on a Sinatra scale–which it isn't–is nonetheless ingratiating and durable, showing respect for the sacred nature of the seasonal celebrations even as it acknowledges both the festive feelings and the unsettled issues magnified in people's lives at this time of year.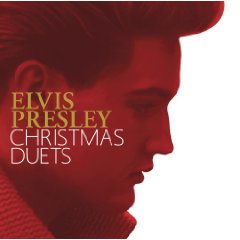 2008 brought us Christmas Duets, pairing Elvis's vocals with those of newly recorded contemporary country female artists. Some good singers are on hand–Wynonna, Martina McBride, Sara Evans, Amy Grant, Anne Murray, LeAnn Rimes, Gretchen Wilson, et al.–but the spontaneity and spark of live performers together at the mic common to the best duets any time anywhere is difficult to achieve when one of the singers is dead. Elvis's only memorable duets were with a woman who was the slightest of vocalists–Ann-Margret–but who had a charismatic, sexually charged presence, real style and a now-well-documented affection for the King, these being the combustible ingredients fueling a couple of scintillating mating dances for the Viva Las Vegas soundtrack. One can only imagine what Wynonna, a great vocalist and major Elvis fan, could have wrought in a studio pairing with her idol physically present.
Both Elvis' Christmas Album and Elvis Sings the Wonderful World of Christmas, both once out of p print, are now available in vinyl and CD iterations, mostly from Amazon sellers. (Elvis' Christmas Album, by the way, was first issued in a gatefold package opening up to eight pages of striking color photos of Elvis taken during the filming of Jailhouse Rock. It was soon replaced by a standard issue 12-inch package, sans photos, but returned in its original form in the early '80s, when RCA reissued it on green vinyl.) Of the many–and they are multitudinous–repackagings of the Presley Christmas oeuvre, three stand out: 2006's Elvis Christmas is a single disc offering the two official Elvis Christmas albums back to back, in sequence, the only such package to do so; 1994's If Every Day Was Like Christmas is titled after a song penned by Elvis confidante Red West and recorded in 1966 as a single. Making its first album appearance here, it ranks with the finest of all Elvis Christmas recordings. Extolling the values of friendship and fellowship brought into sharp focus during the Yuletide, "If Every Day Was Like Christmas" inspired one of Elvis's most moving vocal performances, with support from a typically brilliant band: on guitars, Scotty Moore, Harold Bradley and Chip Young (with the latter two contributing touching gut-string solos); on bass, Bob Moore; on drums, D.J. Fontana and Buddy Harman; on piano David Briggs; with background vocals by the Imperials and, on the distaff side, Millie Kirkham, June Page and Dolores Edgin. This song also is included on the other recommended Elvis anthology, the double-CD Christmas Peace, comprised of one disc of carols and songs culled from the two Christmas album, the other being a disc of gospel songs.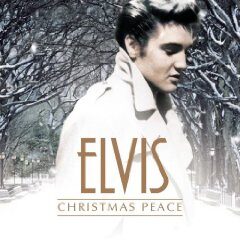 All of Elvis's secular Christmas music is contained on both If Every Day Was Like Christmas and Christmas Peace; the latter's second CD (the "Peace" disc) contains 20 gospel numbers, beginning with 1957's "Peace In the Valley" and concluding with 1973's Dottie Rambo-penned "If That Isn't Love." All 20 secular Christmas tunes Elvis recorded in his lifetime are contained on Christmas Peace's first disc, titled Christmas. Apart from the gospel fare on Christmas Peace, the only track the two CDs don't have in common is the previously unreleased personal Christmas message from Elvis recorded in 1957 at the close of "Silent Night," which concludes the program on If Every Day Was Like Christmas. Also, a deluxe edition of If Every Day Was Like Christmas was once available (and still is from eBay sellers) in a long-box package that opened up into a Graceland-in-winter scene, complete with the mansion and holiday-decorated foliage around it. What could be better?