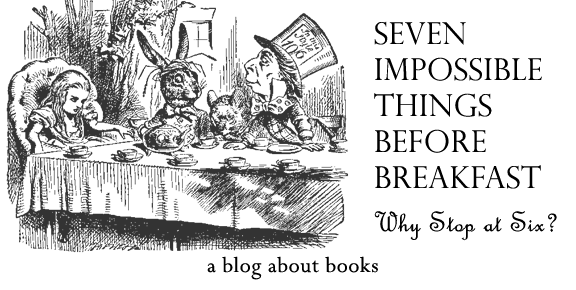 The Resonant Art of Theodore Taylor III
by jules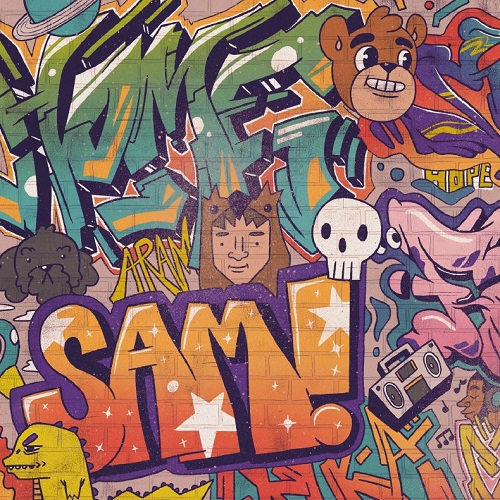 "Mom and Dad were so excited, moving from one end of the country to the other to trade our fast, busy city life for a small, quiet one far away. I wasn't feeling it." This — the opening spread of Theodore Taylor III's Off the Wall (Roaring Book), published in October 2022 — depicts the narrator, looking out the car window at a sign that says: "BUFFINTON Population 80, 723." In speech-bubble dialogue, we read the child's response: "Meh."
Sam (the publisher's description of the book genders her as a girl) feels like an outsider in her new city — and even at school: "I was ready to take the first spacecraft home." But one day she spots graffiti on the side of a building, and she is moved by it. She describes it as being like "a language from another planet that only I could understand." A passerby gives Sam some side-eye, who stands there in awe and says, "WOW." A construction worker stands with his hands on his hips, glaring at the wall. Clearly, the graffiti is not welcome. But it reminds Sam of home, "loud and energetic." She even dreams of graffiti that night.
The next day, Sam's cousin, Lincoln, visits. Sam is excited to show Lincoln the graffiti but is bummed to see it's been painted over. But Lincoln knows that "graffiti is hiding everywhere" — street signs, moving vans, murals, freight trains, and more. The two spend the day exploring tags. The freight train, Sam thinks, is "like an art gallery in motion." Even better, Sam is thrilled to discover on the way home an abandoned factory inside which artists are paintings on the walls: "We had stepped into another world." She watches the artists, who each work in distinctive styles. When Sam asks a girl about the space, she learns that the town had given the building to artists for painting. Sam gets her own spray can and a mask and — "PSSSST!!" — makes her mark, finally feeling at home.
In a detailed closing note ("Graffiti is a sign of life"), Taylor (who lives in Richmond, Virginia) writes about how he became, as a kid, interested in graffiti, "the craft that is inspiring, mysterious, and, yes, often illegal," noting that he himself is not a graffiti artist. His interest in urban environments and culture grew as he aged, and he often photographed abandoned structures and the graffit adorning it. He writes about a family trip to Italy and noticing the "ancient graffiti left on walls by everyday people" and writes about cities that make space for urban art, though it is often erased: "Despite community urges to buff away graffiti, this form of art continues to act as a voice for those who feel they don't have one." He includes a note about the 2020 racial protests and the efforts in Richmond (former capital of the Confederate States of America) to remove the symbols of oppression in the form of Confederate statues. He tells a moving story about how many were defaced with graffiti and how — in the end, after the statues were removed — "only the graffiti-covered pedestals remained."
Taylor's energetic artwork, in a palette dominated by purples and gleaming golds, captures graffiti art — and the artists behind it — with abundant reverence. This is a story about finding oneself; finding community; embracing one's misfit-ness ("It's okay to be a little off the wall," we see on a final spread, and it is, fittingly, styled to look like a tag); and making space for art that gives voice to those who are marginalized. Here are some spreads so that you can see some of it for yourself. …
OFF THE WALL. Copyright © 2022 by Theodore Taylor III. llustrations reproduced by permission of the publisher, Roaring Brook Press, New York.
This review was published in Seven Impossible Things Before Breakfast on August 28, 2022.
***
More on Theodore Taylor III from the 7 Imp Archives
As covered by Seven Impossible Things Before Breakfast, November 10, 2013
When The Beat Was Born: Dj Kool Herc and The Creation Of Hip Hop
by jules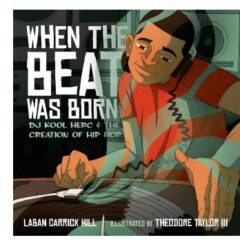 Today I've got the artwork of illustrator Theodore Taylor III. Taylor is an artist, designer, and photographer, who lives in Washington, D.C., and this is his picture book debut. It's Laban Carrick Hill's biography of Clive Campbell, When the Beat Was Born (Roaring Brook, August 2013). Campbell was also known as DJ Kool Herc and is the DJ (born in Jamaica but raised in the Bronx) considered the creator of hip hop.
Hill opens the biography with Clive as a young, music-loving child, dancing around the house to vinyl records. His childhood hero was a DJ, named King George, who threw large neighborhood house parties. Though Clive—who desperately wanted to be a DJ—was too young to attend, he'd watch King George set up for the parties. ("Clive had never seen so many records.")
When he moved to the Bronx with his mother, it was a difficult adjustment but eventually he discovered strength in sports, where he earned his nickname, "Herc" (short for "Hercules"), adding "Kool" to make it "just right." And now he was old enough to attend house parties, just like the ones of his childhood. He and his sister starting throwing their own parties, where Kool Herc became DJ Kool Herc. It's here where he also began plugging in two turntables, instead of just one, and putting the same record on both, extending the breaks between songs.
Hill emphasizes how, once Herc took his DJing to the streets of the Bronx, camaraderie ruled. "Even street gangs wanted to dance, not fight." It's here that break dancing was born (or "dancing the breaks"). Later, Herc invited friends to rap; his crew of MCs (Masters of Ceremonies) were called The Herculoids, and soon "kids from all over New York City came to see DJ Kool Herc who threw the biggest and baddest parties on Sedgwick Avenue."
In a closing Author's Note, Hill talks about how he became interested in this topic (by way of selling laundry detergent, of all things) and his own captivation with the music and dancing of the East Village, Tribeca, and South Bronx in the late '70s.
Booklist praises Taylor's "freewheeling artwork," calling this biography a "treat from an underrepresented corner of music history." As you can see here, Taylor puts to use lots of cool colors, and he captures the booming rhythms and energy of the hip hop scene of this time. Here's one more spread.
WHEN THE BEAT WAS BORN: DJ KOOL HERC AND THE CREATION OF HIP HOP. Copyright © 2013 by Laban Carrick Hill. Illustrations copyright © 2013 by Theodore Taylor III. Illustrations reproduced by permission of the publisher, Roaring Brook Press, New York.
Editor's Note: Attentive Deep Roots readers are aware of our acclaimed kids' lit blogger Jules's (Julie Danielson) decision to shutter her Seven Impossible Things Before Breakfast blog. However, since books have a longer shelf life than records, we will continue publishing 7 Imp for some period of time, drawing on the trove of features she's published in the past year or so that did not appear in Deep Roots when originally posted. We blame this on Jules—she uncovered so many great books for young readers that we simply could not cover them all adequately. So, with her permission, we're keeping Seven Impossible Things Before Breakfast alive in Deep Roots by mining the 7 Imp archive for treasures new to our pages. We're also happy and proud to report Jules's next stop will be the New York Times, where she will continue reviewing kids' lit, with the same focus on picture books, and illustrators' work, as she brought to the fore with great acclaim in Seven Impossible Things Before Breakfast.
Julie Davidson (Jules) conducts interviews and features of authors and illustrators at her acclaimed blog, Seven Impossible Things Before Breakfast, a children's literature blog primarily focused on illustration and picture books. Having retired the Seven Impossible Things Before Breakfast blog, Jules's reviews will soon be appearing in The New York Times.