By Robert M. Marovich
LEGACY
Marie Lacey
Independent (2022)
On Legacy, Marie Lacey, founder, director, and self-proclaimed "choir mama" of the Belfast Community Gospel Choir, solos on a mix of southern gospel and African-American gospel songs frequently adopted by southern gospel singers. What makes the album a "legacy" is that it is a tribute to Margaret Leebody, the well-known Northern Ireland gospel singer and, more importantly, Lacey's mother. Leebody passed away in 2010. The songs on the album are those passed down from mother to daughter. Daughter wishes to pass these songs and the legacy, via the album, to her grandchildren.
'Softly and Tenderly,' Marie Lacey, from Legacy
The title of one of the selections, "Softly and Tenderly," is an apt way to describe the album. To lush orchestral arrangements topped with a smiley choir of background vocalists, Lacey sings each hymn lovingly, gently, with few frills, just warm and friendly Gaither-style crooning. Comparisons to Sandi Patty are in order here.
Among the African American-originated gospel songs Lacey sings are Thomas A. Dorsey's "Peace in the Valley," which made its way into the southern gospel sphere through a 1951 hit version by Red Foley before Elvis Presley introduced it to the rock 'n' roll generation on his 1957 EP and made it the foundation of his own extensive gospel legacy. "Just a Closer Walk With Thee" is another cut that became a multicultural classic after being "discovered" by Chicago-based gospel singers visiting Kansas City, where the song is alleged to have originated. One of those most dynamic of many covers of this powerful entreaty, which dates from pre-Civil War slave songs, was Tennessee Ernie Ford's swinging 1957 charting version.
'Sweet Hour of Prayer,' Marie Lacey, from Legacy
John McCullough's organ solo on "Just a Little Talk With Jesus" is superb, and the acoustic guitar arrangement for the album's finest track, "Softly and Tenderly," is just right for the song's welcoming sentiment, though the choir of background singers, missing here, could have dressed it up more.
'Just a Closer Walk With Thee,' Marie Lacey, from Legacy
Only two of the eight tracks—"We'll Talk It Over" and "How Long Has It Been"—have stayed firmly within the southern gospel track. The rest of the songs will be familiar to every Protestant churchgoer. Legacy is beautifully and respectfully rendered.
Picks: "Softly and Tenderly," "Just a Little Talk with Jesus"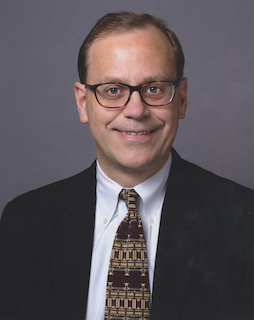 Chicago-based Bob Marovich is the Founder/Editor-in-Chief of The Journal of Gospel Music, launched on the tenth anniversary of its predecessor website, The Black Gospel Blog, founded July 28, 2004 as the first blog to cover African American gospel music. A gospel music historian, author and radio host, since 2001 he has produced "Gospel Memories," a show featuring classic gospel, spiritual and jubilee music, as well as interviews with gospel legends. It airs Saturday mornings on Chicago's WLUW-FM and throughout the week on several Internet, low-power FM and terrestrial radio stations. The radio program received a commendation from the African American Museum of Philadelphia and earned Bob a Gospel Image Award in 2017. It was named Best Gospel Radio Show of the Year by the Rhythm of Gospel Awards in 2018. He was inducted into the Gospel Industry Network Hall of Fame in 2021. Bob's work has been published in the Encyclopedia of American Gospel Music (Routledge 2005), Encyclopedia of African American Music (Greenwood Publishing 2010), and in the ARSC Journal of the Association of Recorded Sound Collections. He is a member of the board of directors of the Institute for the Preservation of African American Music and Arts in Milwaukee. He lives in Chicago with his wife, author and educator Laurel Delaney.