By Robert M. Marovich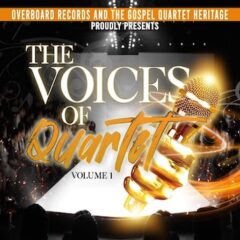 '…a soul-stirring listening experience…'
THE VOICES OF QUARTET, VOL. 1
Various Artists

Overboard Records
Few record labels today pay much mind to gospel quartets, despite the fact that quartet singing was the dominant sound of gospel's golden age and maintains a presence in urban and rural areas nationwide, especially in the Southeast.
Among the few that do promote quartet today is Overboard Records. The Voices of Quartet Vol. 1 is the label's sampler of some of the male and female quartets keeping the tradition alive. Released in partnership with Gospel Quartet Heritage and executive produced by Darrell Jay Jones and Sunsurray Wynn, the compilation gathers ten superb quartet selections spanning several years. Many of the groups have appeared in previous JGM reviews.
'I Got the Love of Jesus,' Skylar Patterson & Predestined, as featured on The Voices of Quartet, Vol. 1
'Touch Me,' Ronica Bowes & The Blazing Stars, as featured on The Voices of Quartet, Vol. 1
After an opening prayer by Elder George W. Stewart of the American Gospel Quartet Convention that sounds recorded off the telephone, the project proceeds at a brisk pace. Out of the gate come drive tempo tracks by Spiritually Anointed, Skylar Patterson & Predestined, and the McDuffies. They set the tone for what turns out to be a soul-stirring listening experience.
The anointed Ronica Bowers and the Blazing Stars deliver their fiery single from 2017, "Touch Me." Darrell McFadden and the Disciples, arguably the best-known of the groups represented here, offer the spirited "He's Here." The Mississippi-based Crowns of Joy's quizzically titled "Trumpology" is actually a seven-minute medley of some of the group's most popular recordings. It was originally released on their 2015 Back to the Basics album. The Ziegler Family's 2021 "Can't Stop Now" showcases a quartet of energetic youth.
'Can't Stop Now,' The Ziegler Family, as featured on The Voices of Quartet, Vol. 1
'Been So Good,' The McDuffies, as featured on The Voices of Quartet, Vol. 1
The collection's production is solid and, with the exception of excessive synth in parts, the musicianship is tight and spot on. The lyrics reflect the old-fashioned revival-style instruction that has been quartet's meat and potatoes messaging for decades.
Overall, The Voices of Quartet Vol. 1 is invigorating because it features more drive tempo tracks than any other collection. It bends toward the church-disrupting quartet singing that thrives in local programs and on indie recordings.
Picks: "Touch Me," "Can't Stop Now."
***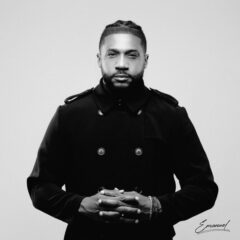 '…engaging and dynamically diverse…'
EMANUEL
Da' T.R.U.T.H.
Mixed Bag Entertainment
Now in his mid-forties, influential Christian hip hop artist Da' T.R.U.T.H. is acknowledging, through a rebranding effort, the dignity of maturity and the wisdom gained along the way. Henceforth using his Christian name, Emanuel Lee Lambert, Jr., instead of his stage name, Da' T.R.U.T.H. gathered an all-star crew of veteran and current gospel stars—from Fred Hammond and Yolanda Adams to Dante Bowe and Maranda Curtis—to assist on his self-titled Emanuel.
This bildungsroman of a Christian hip hop album is life, according to the artist. Naturally, given such a premise, the album has autobiographical selections, but it also contains praise and worship material and borrows from a myriad of musical styles while staying within the firmament of hip hop.
'Nights in Atlanta,' Da' T.R.U.T.H. from Emanuel
Of the autobiographical tracks, consider "Nights in Atlanta," wherein a young Emanuel, bullied and misunderstood, learns that Jesus is a friend who understands and will never leave him. The lead single, "Set the Bar," narrates how, as a youth, Emanuel "wasn't built for the desk" and worked hard to become a rap artist who didn't sound like warmed-over Jay-Z. To a chorus of assenting voices, "Count on You" chronicles fatherhood and the continued need to rely on Jesus as a friend until the end. The constancy of Jesus is also the subject of "King," Its nervous beat and rapid-fire rhymes contrast with a creamy melodic coating from Fred Hammond's smooth tenor.
The album swings through a myriad of sacred styles, including the CCM sensibility of "Crown" and the multicultural feel of "Kingdom." Featuring Dante Bowe, "Kingdom" layers gospel elements onto a musical framework that sounds straight outta Mumford & Sons.
'Set the Bar,' Da' T.R.U.T.H. from Emanuel
"Tell Somebody" moves to a Pentecostal 2/4 as Maranda Curtis improvises with an evangelist's ardor. I wouldn't be surprised if her vocal explosions are sampled down the road. "Alright," with Myron Butler, has the album's most radio-friendly gospel sound. Its sunny melody offers a message of optimism and a chant that cries out for singing along.
To an improvisational organ, Tamela Mann makes appearances thrice on Emanuel, first singing "Great is Thy Faithfulness" as a morning hymn, raising the "Yes, Lord" chant and ad libbing on the midday hymn, and returning to "Faithfulness" on the closing evening hymn. It would be wonderful to hear this performance all together in its entirety.
'Kingdom,' Da' T.R.U.T.H., featuring Dante Bowe, from Emanuel
'Alright,' Da' T.R.U.T.H., featuring Myron Butler, from Emanuel
In addition to "Faithfulness," other hymns are embedded in several tunes, including in "Healing Comes" (with Rich Tolbert) and "Whole" (with Yolanda Adams). Turning to traditional church hymns while also keeping fresh and relevant, is, I suspect, what Emanuel wants the album to convey. In other words, one is never too old or too young to enjoy hymns and hip hop. Both are timeless.
Nowhere, however, are Emanuel''s main points more explicit than on "Grey Hair." This track, with PJ Morton, essentially acknowledges how the principles of the serenity prayer make sense with time, especially those "things I cannot change."
Emanuel contains expressive, genuine, and sometimes downright plaintive rhymes with appropriately dramatic melodic backdrops. The whole project has a cinematic feel that speaks to Emanuel's prior musical training, including at the Berklee College of Music. It is one of the most engaging and dynamically diverse Christian hip hop albums I've heard in a while.
Picks: "Alright," "Grey Hair."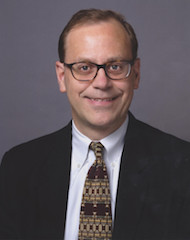 Chicago-based Bob Marovich is the Founder/Editor-in-Chief of The Journal of Gospel Music, launched on the tenth anniversary of its predecessor website, The Black Gospel Blog, founded July 28, 2004 as the first blog to cover African American gospel music. A gospel music historian, author and radio host, since 2001 he has produced "Gospel Memories," a show featuring classic gospel, spiritual and jubilee music, as well as interviews with gospel legends. It airs Saturday mornings on Chicago's WLUW-FM and throughout the week on several Internet, low-power FM and terrestrial radio stations. The radio program received a commendation from the African American Museum of Philadelphia and earned Bob a Gospel Image Award in 2017. It was named Best Gospel Radio Show of the Year by the Rhythm of Gospel Awards in 2018. He was inducted into the Gospel Industry Network Hall of Fame in 2021. Bob's work has been published in the Encyclopedia of American Gospel Music (Routledge 2005), Encyclopedia of African American Music (Greenwood Publishing 2010), and in the ARSC Journal of the Association of Recorded Sound Collections.
His first book, A City Called Heaven: Chicago and the Birth of Gospel Music, was published in March 2015 by the University of Illinois Press as part of its Music in American Life Series. It received a 2016 Certificate of Merit in Historical Sound Recorded Research from the Association for Recorded Sound Collections (ARSC). It was named one of the best nonfiction books of 2015 by the Chicago Book Review. His book about the best-selling gospel album, Peace Be Still, by James Cleveland and the Angelic Choir, was published by the University of Illinois Press in November 2021. It also received a Certificate of Merit from ARSC.
Bob graduated cum laude from the University of Notre Dame in 1985 and earned an MBA from the Lake Forest Graduate School of Management in 2002. He is a member of the board of directors of the Institute for the Preservation of African American Music and Arts in Milwaukee. He lives in Chicago with his wife, author and educator Laurel Delaney.