By Bob Marovich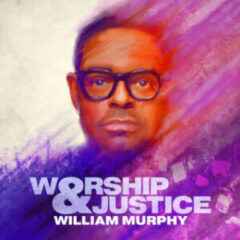 WORSHIP & JUSTICE
William Murphy
RCA Inspiration
Do gospel artists have a responsibility to speak truth to power through their songs? Isn't all gospel music message music, or should it be more explicit when it comes to the social gospel?
Answers vary from artist to artist. For his part, Bishop William Murphy embraces the responsibility of social leadership through music ministry on Worship & Justice, his seventh album and first since 2019's Grammy-nominated Settle Here.
Recorded live in December 2021, at dReam Center Church in Atlanta, the album finds Murphy an ambassador for expressing the anger, frustration, sadness and, yes, hope of his congregation, African Americans, and any sentient being with a conscience.
Murphy sets the album's tone straightaway with the opener, "Set the Prisoners Free." He calls out the killings of Mike Brown, Eric Garner and George Floyd. He shares how COVID almost killed him; later, he revisits his COVID battle in "House of the Lord" to demonstrate God's restorative power. Notwithstanding his personal battle with death, Murphy focuses on the ills of police brutality, rampant racism and the lack of respect for Black lives.
'Set the Prisoners Free,' William Murphy, from Worship & Justice
The title track also expounds on the album's theme, hammering home the message with an incisive rap interlude from Grammy and OSCAR-winning artist, actor and activist Common. Better than any other track on the album, the single "Just Us," with its wordplay on "justice," encompasses the album's philosophy. At one point in the selection, Murphy and his team interpolate the Reverend Charles Tindley's "We Shall Overcome." Overcoming, Murphy preaches, must happen "not someday but today."
And overcoming, Murphy reminds listeners, includes the act of praise, which is as important as protest. Jesus has to be part of the conversation when it comes to dealing with difficulties. Songs like "There is Grace," "The Just Shall Live," and "Already Won" provide the inspiration and motivation to persevere.
Despite the consideration of current events, the album's most moving musical moment arrives after "There is Grace," when Murphy transitions into "Amazing Grace" and invites dReam Center Church's Eugene Brown to sing it accompanied by an appropriately warbly organ. If not for the audience's controlled enthusiasm and exuberance, the selection could have exploded into a praise break (or maybe it happened after the tape stopped rolling).
'Just Us,' William Murphy, from Worship & Justice
Part minister, part conductor, part freedom fighter, Murphy orchestrates the proceedings, eking every ounce of vocal and physical energy at his disposal. By "Hosanna," he offers the ultimate call to action, "Don't let this nation stay in the place it's in," then begins speaking in tongues.
Worship & Justice is a live service suffused with music, meaning and message. Church music as catalyst for change
Picks: "Amazing Grace," "Just Us."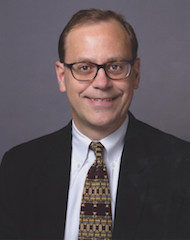 Bob Marovich launched the Journal of Gospel Music on the tenth anniversary of its predecessor website, The Black Gospel Blog, which he founded July 28, 2004, as the first blog to cover African American gospel music. He is a gospel music historian, author and radio host.  Since 2001, he has produced "Gospel Memories," a show featuring classic gospel, spiritual and jubilee music, as well as interviews with gospel legends. It airs Saturday mornings on Chicago's WLUW-FM and throughout the week on several Internet and low-power FM radio stations throughout the U.S., Canada, and Europe. Bob's work has been published in the Encyclopedia of American Gospel Music (Routledge 2005), Encyclopedia of African American Music (Greenwood Publishing 2010), and in the ARSC Journal of the Association of Recorded Sound Collections. He has presented and participated in panel discussions on gospel music at the Gospel Music Workshop of America, National and Independent Gospel Music Association Industry Summit, Blues and the Spirit Conference at Dominican University (River Forest, Illinois), the American Library Association and the Association of Recorded Sound Collections annual convention. He lives in Chicago with his wife, author Laurel Delaney, and their two cats.