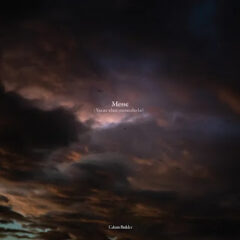 Messe (You Are Where You Need to Be)
Calum Builder
ILK Music
By Robert Hugill
Messe (You Are Where You Need to Be) is a new release from composer Calum Builder on the Danish label ILK Music. Written for seven voices, seven saxophones and seven double basses, the work is recorded by a group of young musicians, including the composer himself on alto saxophone.
In form, the work is structured like a classic Latin mass, except that not every movement has words. Builder has created a piece which he describes as being a deconstruction of the mass and which explores his own complex relationship with his faith. Builder trained for two years to become a minister, only to experience a crisis in his 20s that led him to begin deconstructing his faith. More recently he has begun to reconstruct it, so this work is not so much a picture of a particular view of our relationship with the divine, nor is it a musical work designed for use within a liturgical event. Instead, it is something of an exploration of Builder's own journey.
Builder comes from Sydney, Australia, and moved to Denmark in 2018, where is both a composer and improvising saxophone player. In 2020 he began an Artistic Research Position (Solist) at the Rytmisk Musikkonservatorium in Copenhagen.
Trailer for Messe (You Are Where You Want to Be), composed and conducted by Calum Builder
Pater Noster, the first of seven movements in Calum Builder's Messe (You Are Where You Want to Be)
Messe is structured in seven movements, Pater Noster, Kyrie, Gloria, Credo, Sanctus, Epiclesis and Agnus Dei. Not every movement has words, and the words are not always completely apparent; instead we are exploring Builder's own thoughts. Things begin moderately conventionally, albeit with a very contemporary twist to the writing, as Builder weaves together his three elements–voices, saxophones and basses–into a sort of modern motet. The music combines complexity with a spareness of texture, and despite the element of spirituality Builder's art contains, his writing is a long way from the mystical minimalism of the Baltic school; there are moments of real edge and complexity here.
Kyrie, the second movement of Calum Builder's Messe (You Are Where You Want to Be)
The Kyrie with its intoning voices effectively deconstructs the text and becomes rather striking as the chordal vocal element develops a sense of unease. The repeated chords of the Kyrie lead directly into the throbbing saxophones of the Gloria, a wordless movement that gets more than a little intense. The Credo is a personal statement; each voice recites the text at their own pace supported by a driving rhythm in the basses and interrupted by cutting, dissonant saxophones. Again, the music develops an element of unease and discomfort, leading lonely soprano voices intoning the Sanctus. A fascinating multi-layered texture emerges here as Builder adds multiple elements, but it doesn't hold; a sense of gradual unwinding ensues, leading to vocal muttering over a soulful saxophone solo for Epiclesis. The Agnus Dei begins in a deliberately scratchy manner, atmospheric and intense, and only at the end does everyone come together for something that is affirmative.
Gloria, the third movement of Calum Builder's Messe (You Are Where You Want to Be)
Builder's Messe is not an easy work, and certainly not a simple listen. His writing is often taxing for the performers, and there are moments when we hear this. But perhaps this is part of the musical journey. There are times when the relationship to faith should not seem comfortable. In many ways this seems to be almost a work of music theatre, and perhaps a staging might be interesting.
Saxophones: Calum Builder, Cosimo Fiaschi, Albert Cirera, Jonas Engel, Miguel Crozzoli, Nana Pi Larsen, Michael Biel
Voices: Therese Aune, Susana Nunes, Thea Wang, Lucia Szabova, Joao Neves, Kenneth Reid, Josh Herring
Basses: Jesper Nordberg, Asger Thomsen, Mark Gregersen, Piotr Dubajko, Aurelijus Uzameckis, Tomo Jacobson, Rafal Razalski
Additional conductor: Haakon Guttormsen
Conductor: Calum Builder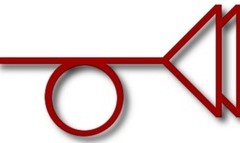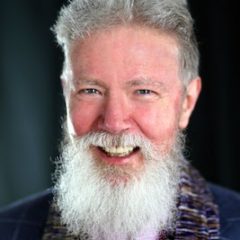 Reviews published here by permission of Robert Hugill at Planet Hugill, a singer, composer, journalist, lover of opera and all things Handel. To receive Robert's lively "This month on Planet Hugill" e-newsletter, sign up on his Mailing List. (Robert Hugill photo by Robert Piwko. This review was published at Planet Hugill on 29 September 2021.