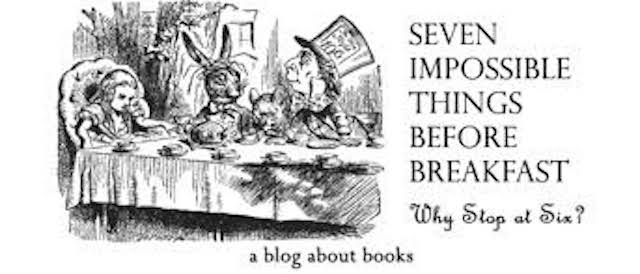 By Julles
In the introduction to her book, Latinitas: Celebrating 40 Big Dreamers (Godwin Books/Henry Holt, February 2021), author/illustrator Juliet Menéndez writes that she wishes she had, as a child, discovered the women she features in this book. She adds: "When I first had the idea … I was working as an art teacher in Upper Manhattan. Like me, most of the students at the time were bicultural and had families from places like the Dominican Republic, Puerto Rico, and Mexico. But as I walked through the halls, the posters on the walls were of historical figures like Einstein, Benjamin Franklin, and Dalí. I asked myself: What if some fresh, new faces, that looked more like my students, were up on these walls?" This was the birth of her book, which features women from all over Latin America and the U.S. and includes life stories that go back as far as the 17th century.
The 40 women featured here in chronological order represent many fields–archaeology, literature, art, engineering, medicine, library science, the military, education, music, philosophy, women's rights, dance, architecture and much more. Menéndez depicts these remarkable women as children: "I wanted to make sure," she speaks directly to child readers in the intro, "that, in these pages, each of you had a chance to find someone who looked like you, played the kinds of games you play, and dreamed the kinds of dreams you dream."
The verso of each spread features a portrait by Menéndez–stylized, elegant paintings (hand-painted with watercolors and edited digitally) in shades of jade, honey, teal, rose, and black. The recto of each spread includes a brief profile of each woman, including glimpses of them as children. (Selected sources are included at the book's close, and the Table of Contents includes a nice touch I'll let you discover for yourself when you find a copy of this one.) For instance, the spread about architect Susana Torre tells the story of young Susana running in the fields of Argentina and spotting a bird building a nest. "What makes something feel like home?" she asked herself.
I hope one day we see an additional version of this beautiful book that includes prints that educators can hang in school hallways. Am I right? Below are some spreads from the book (click on each portrait to see the spread in its entirety and read the text), as well as some preliminary images from Juliet that give us all a peek into her process. I thank her for sharing!
Preliminary Images:
Some Final Spreads;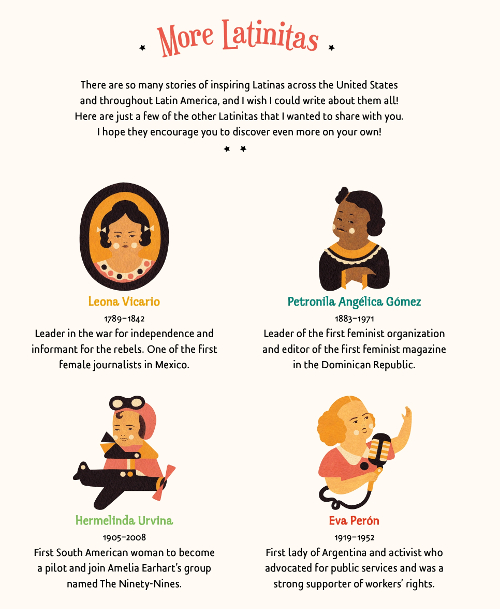 * * *
LATINITAS: CELEBRATING 40 BIG DREAMERS. Copyright (c) 2021 by Juliet Menéndez. Illustrations reproduced by permission of the publisher, Godwin Books/Henry Holt and Company, New York. Preliminary images reproduced by permission of Juliet Menéndez.
Julie Davidson (Jules) conducts interviews and features of authors and illustrators at her acclaimed blog, Seven Impossible Things Before Breakfast, a children's literature blog primarily focused on illustration and picture books. The above blog was posted at 7-Imp on January 21, 2021 and is reprinted here with permission.