By Robert Hugill
CHRISTMAS FROM WORCESTER: A Tribute to Sir David Willcocks
Worcester Cathedral Choir
Peter Nardone, Director
Regent Records (2016)
CHRISTMAS FROM SELWYN
Chapel Choir of Selwyn College, Cambridge
Sarah MacDonald, Director
Regent Records (2016)
For many people, Christmas means carols, and carols means David Willcocks. As a result of his involvement with, and contribution to, the seminal volumes of Carols for Choirs, his versions of many carols have entered the communal consciousness, and the carols selected for inclusion in the book have become standards.
Between 1950 and 1957, David Willcocks was organist at Worcester Cathedral, and Christmas from Worcester has the subtitle, A Tribute to Sir David Willocks, with all the items being written and arranged by Sir David. Peter Nardone, Worcester Cathedral Choir and Christopher Allsop (organ) are joined by Worcester Festival Choral Society and Sennet Brass for the big congregational carols ending with a rousing rendition of "Hark! the herald angels sing" with Willcocks wonderful descant, but there are plenty of other smaller gems sung by Worcester Cathedral Choir alone.
The result is a wonderfully grand way to hear the familiar carols, with Willcocks' brass and organ opening to "O Come, All Ye Faithful" making a great CD opener (Willcocks' brass introductions to the carols were used with the Bach Choir, which he conducted from 1960 to 1998). And the smaller items sung by the choir alone are equally appealing, a lovely way to remember a major musical influence on our Christmas music.
'O Come, All Ye Faithful,' Worcester Cathedral Choir and Christopher Allsop (organ), from Christmas from Worcester
'Once in Royal David's City,' The Choir of Selwyn College, Cambridge, from Christmas from Selwyn
David Willcocks arrangements open and close Christmas from Selwyn too, where the Chapel Choir of Selwyn College, Cambridge, directed by Sarah MacDonald with organist Shanna Hart and Ben Comeau, mix the popular carols with other Christmas fare. So we get "Stille Nacht," "Angelus ad Virginem" and "In dulci jubilo" but also" Rudolph the Red-Nosed Reindeer," "Santa Claus is Coming to Town" and "White Christmas." Using young women rather than Worcester's boy trebles, the choir is recorded in the chapel of Selwyn College and the result has a lovely intimacy, rather than Worcester's large-scale grandeur, and the Christmas songs in popular vein are a complete delight.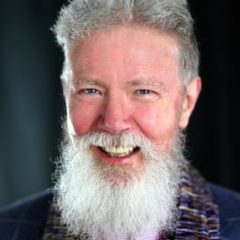 Reviews published here by permission of Robert Hugill at Planet Hugill, a singer, composer, journalist, lover of opera and all things Handel. To receive Robert's lively monthly This month on Planet Hugill e-newsletter, sign up on his Mailing List. (Robert Hugill photo by Robert Piwko.