By Robert Hugill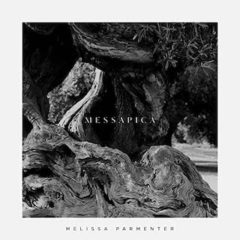 MESSAPICA
Melissa Parmenter
Globe Soundtrack and Score
Melissa Parmenter is something of a polymath, combining careers as film producer and a composer, sometimes overlapping them when she writes film scores. Born in Italy, she moved to England with her family when she was five, first settling in York, then, following another move when she was nine, in Oxford. There she attended the European School and completed the European Baccalaureate. Having a strong interest in dance and choreography, she went from secondary school to the London Contemporary Dance School/The Place, then a year later matriculated to the music program at Durham University.
Italy is a dominant influence on her new mini-album, Messapica, released on Globe Soundtrack and Score, which features eight tracks performed by Parmenter on piano with cellist Harry Escott.
The music is often gentle and thoughtful, blending in and out of soundscapes so that the opening "Mezzogiorno" starts with the tolling of a bell and the sounds of a town, and "Bosco Verde" starts with the sound of the sea. Other tracks such as "Martina Franca" include Harry Escott's soulful cello. Escott is an artist with whom Parmenter has worked before, previously on her 2017 EP Scandinavia.
'Mezzogiorno,' Melissa Parmenter, from Messapica
'Ostuni,' the official video, directed by Michael Winterbottom. Melissa Parmenter with Harry Escott on cello, from Messapica
Parmenter's film background comes through in some pieces, so that "Locorotondo" sounds like we are watching an unseen film as does the highly evocative "Cisternino," and sometimes you wish that Parmenter could break free both of film and of the idea of writing a "track" (the pieces on the new album are all under 4:30) and write something a little more extended, and occasionally move away from the sense of Mozartian Alberti-bass and Philip Glass noodling with an evocative line above. She has, however, a real ability to capture an atmosphere. Those on the disc are by turns evocative and melancholy; this is not an Italy of bright colors and vibrant noise, but one of half-lights and misty streetscapes.
'Martina Franca,' from the mini-album Messapica, performed live at Sofar Sounds, London, by composer Melissa Parmenter
'Locorotondo,' Melissa Parmenter, from Messapica
Ms. Parmenter began her collaboration with British film director Michael Winterbottom in 2003, first working on In This World and then producing his films for over 10 years, including The Face of an Angel with Kate Beckinsale, The Wedding Guest with Dev Patel, and most recently Greed for Sony & Film4, starring Steve Coogan, Isla Fisher and David Mitchell. Nominated as a film producer for a BAFTA TV Award, she has also been nominated for a European Film Award. Having had her music featured in Tracey Emin's biographical film Top Spot, Parmenter has also composed the score to films such as Genova, starring Colin Firth and Catherine Keener and The Killer Inside Me starring Casey Affleck, Jessica Alba and Kate Hudson.
***
By Robert Hugill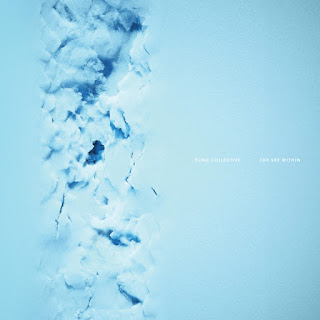 THE SEE WITHIN
The Echo Collective
7K!
The Echo Collective is a Belgian ensemble of classically trained musicians founded by Margaret Hermant (violin, harp) and Neil Leiter (viola), which has made a name for itself working with artists such as  Winged Victory For The Sullen and the late Jóhann Jóhannsson, as well as performing with artists in genres as diverse as alt.rock, synth-pop and black metal. Now the ensemble has produced an album of its own material. The See Within on 7K! features music composed by members of The Echo Collective performed by Margaret Hermant (violin, harp), Neil Leiter (viola), Gary De Cart (magnetic resonator piano) and Charlotte Danhier (cello).
The disc is the first appearance on record of the Magnetic Resonator Piano (MRP), an instrument invented by Andrew McPherson that uses magnets fitted to a piano to create the kind of sustain and crescendos that can be achieved with strings. This means that whilst some of the disc's sounds resemble electronics, it was in fact all produced acoustically. The music is produced without complex written explanation; it is there simply for us to experience and think about.
'The See Within,' Echo Collective, from The See Within (Official Video)
'The Witching Hour,' Echo Collective, first single from The See Within (Official Video)
The disc features eight tracks—"Inflection Point," "The See Within," "From Last Night's Rain," "The Witching Hour," "Glitch," "Unknown Gates," "Respire" and "First Brightening"–ranging in length from under three minutes to over ten minutes. The style is very much post-classical or new classical with strongly thoughtful, contemplative element to it. The music itself is highly varied and can be complex in its structures, and within this the group produces some intriguing textures and combinations of timbres. There is a feeling that different tracks deliberately feature different instruments, so that "The See Within" is all watery harp textures, whilst "From Last Night's Rain" seems to have the MRP to the fore.
'Unknown Gates,' Echo Collective, from The See Within
'Inflection Point,' Echo Collective, from The See Within
A work like "The Witching Hour" might only be a little over five minutes long, but it features a lot of material within its structure. The world here might be post-classical, but there is a strong sense of the performers' classical roots. There are many adjectives to describe this music, approachable, thoughtful, contemplative, atmospheric, intriguing, but simple or simplistic is not one of them.
'From Last Night's Rain,' The Echo Collective, from The See Within
With a track like "Glitch," the range of sounds makes it difficult to believe that we are listening to acoustic music (the only electronic manipulation was the addition of reverb), yet it is not just fascinating for that reason and the performers use their tools to create intriguing soundscapes that draw you in.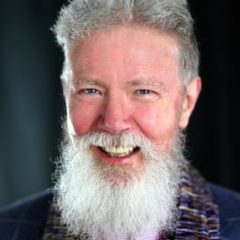 The review of Melissa Parmenter's Messapica was published at Planet Hugill on October 30, 2020; the review of The Echo Collective's The See Within  was published at Planet Hugill on November 9, 2020. Both are published here by permission of Robert Hugill. Published at Planet Hugill on 22 July 2020, reprinted here by permission, a singer, composer, journalist, lover of opera and all things Handel. To receive Robert's lively monthly This month on Planet Hugill e-newsletter, sign up on his Mailing List. (Robert Hugill photo by Robert Piwko.