GUITAR DUOS OF KEMAL BELEVI
Duo Tandem
Naxos
By Robert Hugill
I have to confess that until I was sent this disc, I had never come across composer Kemal Belevi, who was born a Turkish Cypriot and trained in London as a guitarist and composer. This disc from Naxos features music for guitar duo by Kemal Belevi, performed by Duo Tandem (Necati Emirzade and Mark Anderson). Born in Nicosia, Kemal Belevi started playing guitar in his brother's band as a teenager but moved to London in 1972 to study music, eventually studying classical guitar and composition (with David McBride, a pupil of Benjamin Britten's) at the London College of Music.
When the 18-year-old Belevi arrived in London to stay with his uncle, he had never come across the classical guitar and becomes entranced by the sight and sound of the instrument as played by Julian Bream and John Williams on his uncle's television. In the UK he initially studied for his O – and A-levels, but by 1977 he auditioned for the teachers course at the London College of Music, but when its director, composer William Lloyd Webber (1914-1982), heard Belevi, he immediately suggested Belevi go on the performers course. Another successful audition landed Belevi a scholarship.
Three Fragments: No. 1, by Kemal Belevi, Duo Tandem, from the album Guitar Duos of Kemal Belevi
Three Fragments: No. 2, by Kemal Belevi, Duo Tandem, from the album Guitar Duos of Kemal Belevi
Three Fragments: No. 3, by Kemal Belevi, Duo Tandem, from the album Guitar Duos of Kemal Belevi
As a composer, Belevi's music extends well beyond the solo guitar, and he has written a number of guitar concertos as well as other orchestral works. As a performer, Belevi has produced discs of his own music but on this disc Duo Tandem performs his music for guitar duo.
Duo Tandem features London-based Necati Emirzade and Chicago-based Mark Anderson. They formed the duo in 2012 as students at the San Francisco Conservatory of Music. Much of their collaboration is technology-enabled, and they often only meet to perform and record. Guitar Duos of Kemal Belevi is their third disc.
We begin with the four delightful Cyprian Rhapsodies, where Belevi uses a variety of guitar textures and the flexibility of two guitarists, to evoke different aspects of Mediterranean rhythms. The rhapsodies were originally written for orchestra, and Belevi made the arrangement for two guitars deliberately to extend the repertoire of music for this combination, and a number of other works on the disc are arrangements.
Cyprian Rhapsody No. 2 (Version for Guitar Duo) by Kemal Belevi, Duo Tandem, from the album Guitar Duos of Kemal Belevi
Romance (Version for Guitar Duo) by Kemal Belevi, Duo Tandem, from the album Guitar Duos of Kemal Belevi
Belevi's Suite Chypre was also originally written for a different combination of instruments. In 2001, Belevi, while attending a guitar festival in France, was struck by the combination of a guitar ensemble performing with cello. The resulting suite, for cello and guitar, included the first movement, "Lapta," referring to a village in the Kyrenia mountains; the second, "Elegie," dedicated to the composer's mother who died in 1959; and the third, "Ciftetelli," named after a popular Turkish dance.
Three Fragments was written in 1997 in Istanbul, and whereas the middle one is quite serious the composer sees the outer movements as "fun" pieces. Turkish Suite, from 1999, was also written while the composer was living in Istanbul, and the name partly comes from the final movement, which uses a well-known Turkish mode. The music here is far more consciously modern, and the folk-elements are less pronounced.
Belevi's delightful music is evocative of the Eastern Mediterranean. Though he writes using Western classical techniques, many of his modes and rhythms are based on the folk music of Greece, Turkey and the Middle East. Melodies are often evocatively seductive, and at first the music can veer a little close to the holiday souvenir. But look beneath the surface, and this music is carefully and skillfully crafted, and whether writing for guitar duo or arranging for it, Belevi shows himself to be able to use the full range of possibilities of the two instruments.
The music by Kemal Belevi deserves to be better known. Listening to this disc I rather wondered what his other compositions were like.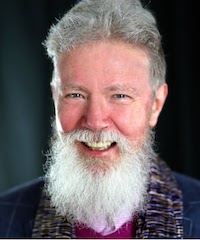 Published at Planet Hugill on 12 August 2020, reprinted here by permission. Robert Hugill is a singer, composer, journalist, lover of opera and all things Handel. To receive Robert's lively monthly This month on Planet Hugill e-newsletter, sign up on his Mailing List. (Robert Hugill photo by Robert Piwko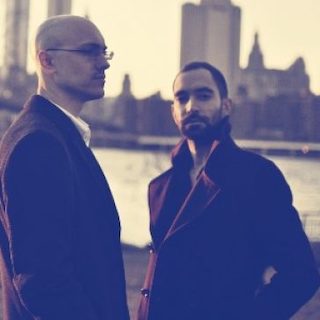 About Duo Tandem: Featuring Necati Emirzade and Mark Anderson, Duo Tandem is an instrumental guitar duo with an emphasis on storytelling through music. Hailed as "trad[ing] musical ideas back and forth so effortlessly" by Classical Guitar Magazine and described as "pushing the boundaries of what's possible on classical guitars," by Minor7th, Their 2018 album, Watching the World Go By, was chosen as a top-10 album of 2018 by the editor of Classical Guitar Magazine, Blair Jackson.
Emirzade and Anderson formed Duo Tandem in 2012 while studying at the prestigious San Francisco Conservatory of Music. Their shared artistic vision blends the musicians' distinct, individual cultural backgrounds into a unique, combined musical voice. Collaborating with composers and writing for themselves, Duo Tandem has compiled a far-reaching set of new music based on old and new world stories and imagery that has been described by Classical Guitar Magazine as "a magical blend that is no longer any one style, but instead a new and exciting polyglot."
Duo Tandem released its first album, Sans Paroles, in 2015, followed in 2018 with Watching the World Go By.