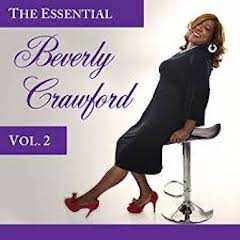 THE ESSENTIAL—VOL. 2
Beverly Crawford
JDI Records
Gainesville, Florida, gospel singer Beverly Crawford is a steadfast traditionalist, and God bless her for it. She is among the most popular of those singers who perpetuate the audience-rousing squalling and shouting characteristic of old time evangelism, and who still sings songs packed with church aphorisms and mother wit.
As was the case with the first volume of The Essential Beverly Crawford (2005), neither "It's About Time for a Miracle" nor "Sweeping Through the City" are included on The Essential–Volume 2, despite these songs' close association with the singer. Nevertheless, "Jesus Precious King" is included here; it's "2.0" status stems from the inclusion of an extended live praise break.
'Jesus Precious King (2.0),' Beverly Crawford, from The Essential  Vol. 2
'He Keeps on Blessing Me,' Beverly Crawford, first featured on Live From Los Angeles, now included on The Essential  Vol. 2
Several of the selections, like "Jesus Precious King" come from Crawford's 2014 Thank You For All You've Done. Others hail from that same year's Live From Los Angeles–Vol. 2. "He Keeps on Blessing Me" is from the first volume of Live from Los Angeles. Crawford's contribution to the JDI Christmas project, "Joy To the World," is also included on this volume. It is a cover of the effervescent version performed by Whitney Houston and the Georgia Mass Choir in the 1996 film The Preacher's Wife.
Album highlights are Crawford's duets with the equally explosive singer Shirley Murdock on "Marvelous" and "Everything Will Be Alright." In comparison to some of Crawford's other work, The Essential–Volume 2 has a more subdued ambience, with plenty of strong singing but without the stomp tempo gospels for which the singer is renowned. And the album would have benefited from the freshness that one or two unreleased tracks can bring. Nevertheless, Beverly Crawford is always soul satisfying to hear, having come a long way from her days with Bobby Jones and New Life.
Pick: "Jesus Precious King (2.0)"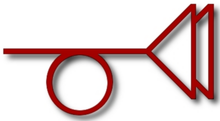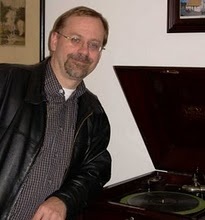 Bob Marovich is a gospel music historian, radio announcer and author. His "Gospel Memories" radio program of vintage black gospel music and artist interviews airs live first Sundays from 3 a.m. to 7:30 a.m. on Chicago's WLUW 88.7 FM, and streams live at the station's website. Snippets of recent broadcasts can be heard online at the Gospel Memories Radio Show. Bob is also the founder and editor of The Black Gospel Blog, now the Journal of Gospel Music, the source for the reviews published here with Bob's permission. Bob launched JGM on the tenth anniversary of The Black Gospel Blog, which he founded July 28, 2004, as the first blog to cover African American gospel music. His first book, Shout Troubles Over: The Birth of Gospel Music in Chicago, was published in March 2015 by the University of Illinois Press as part of its Music in American Life Series. Bob lives in Chicago with his wife, author Laurel Delaney, and their two cats. This review, reprinted with permission, originally appeared in the Journal of Gospel Music, 14 April 2018.