SNOOP DOGG PRESENTS BIBLE OF LOVE
Snoop Dogg
RCA Inspiration/All The Time Entertainment
Calvin Broadus Jr. assumes the pulpit. In soft tones, he looks the congregation in the eye and strongly recommends that those who point fingers at others should instead point them at themselves. Treat your neighbor right is the sermonette, in rhyme. The choir nods its collective head. The organist anticipates a praise break.
The orator is better known to the world as Snoop Dogg, and the song, "Voices of Praise," is on Snoop Dogg Presents Bible of Love. The two-CD album is the first to be released on Snoop's All the Time Entertainment label, which promises to offer opportunities to gospel artists.
There's been much hoopla among gospel music enthusiasts about Snoop Dogg's new sacred project. The handwringing is unnecessary. Bible of Love is like a WOW Gospel project on which Snoop raps holy. The 32-cut various artist compilation contains recordings by some of today's top-selling gospel artists. The styles on the album are as varied as the artists it includes, but in general, the vibe is contemporary gospel music meets traditional church wisdom. Or as John P. Kee shouts on "Change the World:" "Snoop–let's take 'em to church."
'Change the World,' featuring John P. Kee on Snoop Dogg Presents Bible of Love
'Blessing Me Again,' featuring Rance Allen, on Snoop Dogg Presents Bible of Love
The Snoop Dogg who takes people to church on this album is decidedly not Tha Doggfather. He's the buttoned-up Snoop, the Tonight Show guest Snoop, paying tribute to his grandmother, Dorothy Tate, the one who introduced him to gospel music. But it isn't only Mrs. Tate's memory that has inspired him to do the album; he cites the times in which we live. Says Snoop: "As the country is in one of its heaviest times and is so divided, I wanted to make an album that spreads love and unity around the world. That's what I was taught, so that's all I know. Real love."
The passing parade of gospel stars on Bible of Love may vary in sound but they have one thing in common: they are all Snoop's personal favorites. The guests include Marvin Sapp, Mary Mary, Tye Tribbett, Kim Burrell, the Bereal Family, B. Slade, Mali Music, Rance Allen, and Fred Hammond. A grown-up K-Ci, formerly of K-Ci and JoJo (and before that, Little Cedric & the Hailey Singers), makes an appearance. So does Patti LaBelle. Backed by a big-voiced gospel choir, Patti lofts soprano notes on the smooth "After It's All Over."
Newcomer Charlie Wilson's "One More Day" is an uplifting gospel that preaches a message of satisfaction through Jesus's covering presence. From Snoop Dogg Presents Bible of Love.
'Saved,' one of the many highlights from Snoop Dogg Presents Bible of Love, features Faith Evans & 3rd Generation
More examples of the album's variety include Mary Mary's "Come As You Are." It features Bishop Marvin Sapp and contains the breezy, funky underpinning the ladies have been giving their recent solo singles. The Clark Sisters' "Pure Gold" is an intensely-sung ensemble piece about being "tried in the fire." Tye Tribbett's "You" is full of the artist's trademark gospel jollity.
The Zion Messengers, the project's sole quartet, offer a distinctive down-south flavor, complete with shouting, squalling, and vertical praise, especially on the strutting "Going Home." Newcomer Charlie Wilson's "One More Day" is an uplifting gospel that preaches a message of satisfaction through Jesus's covering presence. Fred Hammond's "Call Him" contains the former Commissioned singer's muscular brand of rhythm and praise, complete with lines sung in that raspy preacher's breath.
More the emcee than the featured artist, Snoop offers rap interludes here and there on the album. Examples include "Always Got Something to Say," where he testifies to growing up in the church and being raised with respect and faith, and gives propers to his grandparents, the church, and his nuclear family. He even lyric-checks the Williams Brothers' "I'm Just a Nobody." Granny gets another nod in Snoop's rap interlude for James Wright's "My God." He joins Rance Allen on "Blessing Me Again," testifying in rhyme to the glory of God.
'Pure Gold,' featuring The Clark Sisters, from Snoop Dogg Presents Bible of Love
Snoop Dogg and Rance Allen work out on 'Blessing Me Again' at the Super Bowl Gospel Celebration
Plenty of songs on the album have hit single potential, with or without Snoop. Among them are Faith Evans and 3rd Generation's thunderous choir rouser "Saved." B. Slade's "On Time" erupts in up-tempo sanctified furor. His "Pain" is a gut-wrenchingly sung reminder that in the midst of darkness, joy comes in the morning.
Despite the variety of musical styles—traditional to urban AC—there is no new age religion on this album. The songs contain biblical references and focus on daily living, getting through, sharing love, following Jesus. Strictly lateral praise, and not at all daredevil. On the contrary, the album is solidly gospel in melody, arrangement, and singing style.
For those weighed in the balance and found wanting, Snoop Dogg Presents Bible of Love extends an invitation to worship at the altar of agape.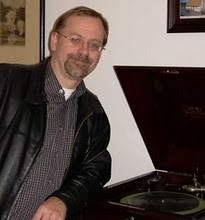 Bob Marovich is a gospel music historian, radio announcer and author. His "Gospel Memories" radio program of vintage black gospel music and artist interviews airs live first Sundays from 3 a.m. to 7:30 a.m. on Chicago's WLUW 88.7 FM, and streams live at the station's website. Snippets of recent broadcasts can be heard online at the Gospel Memories Radio Show. Bob is also the founder and editor of The Black Gospel Blog, now the Journal of Gospel Music, the source for the reviews published here with Bob's permission. Bob launched JGM on the tenth anniversary of The Black Gospel Blog, which he founded July 28, 2004, as the first blog to cover African American gospel music. His first book, Shout Troubles Over: The Birth of Gospel Music in Chicago, is scheduled for publication in March 2015 by the University of Illinois Press as part of its Music in American Life Series. Bob lives in Chicago with his wife, author Laurel Delaney, and their two cats.