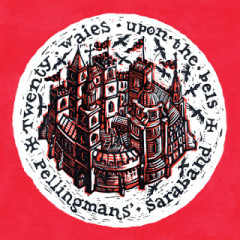 TWENTY WAIES UPON THE BELS
Pellingmans' Saraband
Pellingman Records
The intriguingly named Pellingmans' Saraband is the husband and wife duo of Jacob Heringman (lute) and Susanna Pell (viols). On this disc, Twenty waies upon the bels, they are joined by Faye Newton (soprano), Edd Igham (tenor), Giles Lewis (baritone), Chrisopher O'Gorman (tenor) and John Potter (tenor) for a program of English rounds and grounds from the 16th and 17th centuries.
The program explores what Jacob Heringman in his booklet note calls "circular music," thus the divisions on a ground for lute and viol, songs over a ground bass with lute (and viol) and rounds and catches from those collected and composed by Thomas Ravenscroft.
There is something profoundly satisfying about the circularity of this music, and something timeless too, whether it be the multiple parts fitting together in the catches and rounds, or the sense of improvisation over a ground bass in the other items. Three types of pieces, interspersed on the disc, comprise an appealing mix.
We get lovely virtuosity from Jacob Heringman and Susanna Pell in the instrumental items, which complements Faye Newton's finely elegant singing in the lute songs (some with viol too). Newton has an Emma Kirkby-like elegance of line and a nice sympathy for the words, making a fine combination. The rounds and catches, sung mainly by the men, are far more robust fare.
Pellingmans' Saraband—Susanna Pell and Jacob Heringman—discuss their new album, Twenty waies upon the bels: English rounds and grounds for viol, lute and voices
The music varies from the known to the unknown. Encountering the early version of "Three Blind Mice" in Thomas Ravenscroft's version is a delight but so is his "A round of three country dances in one." Ms. Newton is poignant in "Death, rock me to sleep" (apocryphally associated with Anne Boleyn) and Thomas Wyatt's poem "Blame not my lute" set to a traditional tune.
'Come follow me,' a round from Pellingmans' Saraband's new album, Twenty waies upon the bels: English rounds and grounds for viol, lute and voices. Vocalists are John Potter, Giles Lewin, Christopher O'Gorman and Edd Ingham.
'O Deathe, rock me a sleep,' thought to be written by Anne Boylen, Queen of England from 1533 to 1536 as the second wife of King Henry VIII. Charged with high treason in April 1536, she was arrested and imprisoned in the Tower of London while awaiting trial, at which she was convicted and subsequently beheaded in late May. Legend has it that she wrote this song during her time in the Tower. Vocal by Faye Newton. From Pellingman's Saraband's new album, Twenty waies upon the bels: English rounds and grounds for viol, lute and voices
The name Pellingmans' Sarabande (a conflation of Jacob Heringman and Susanna Pell's surnames) comes originally from a work by Andrew Keeling written for the couple's marriage in 1999 and subsequently adopted as the name of their duo. Their performances, individually and severally, cover a wide range from major collaborations in the early music movement to the sound tracks of Harry Potter and the Prisoner of Azkaban and The Hobbit, to work with Joni Mitchell and with Kate Bush.
This is one of those discs which wears its learning lightly. The performers really draw you in, making for a highly appealing program. –By Robert Hugill
Reprinted by permission of Robert Hugill, a contemporary classical composer based in London. Recent performances of his works have included sacred motets, orchestral music and a one-act opera. Click here for his full biography. For more of Mr. Hugill's classical reviews and interviews, visit Planet Hugill—A World of Classical Music.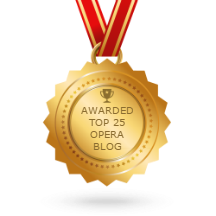 Congratulations to Robert Hugill for Planet Hugill being named as one of Feedspot Blog Readers' Top 25 Opera Blogs & Websites.