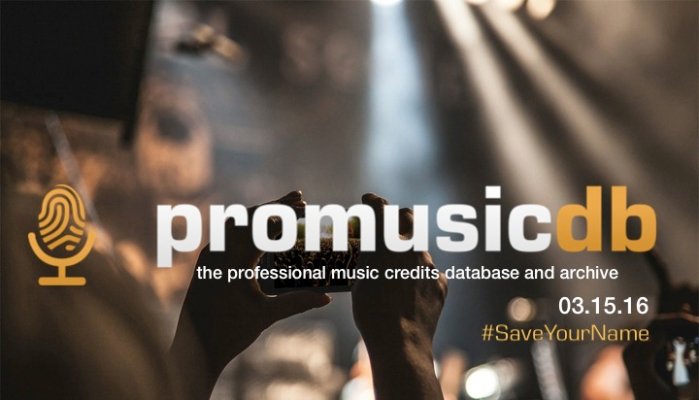 Imagine performing a concert behind a curtain. Imagine recording a song and nobody knowing it's yours. Imagine a world full of music where the creators are forgotten. In the digital age, these unthinkable scenarios are closer to reality than ever, and it's shocking that no solution exists to ensure that musicians are properly credited for the music they write and play on.
Like so many others, I am a professional musician who wears many hats. I play, conduct and/or sing in about 200 shows a year, and sing on recording sessions for movies. I also do a lot of work as a Music Director and in the orchestrating/arranging realm.
Of course, I am in charge of following up on getting paid for my own music that was licensed and/or distributed both in stores and online, tracking my radio play, figuring out who I need to contact or "register with" to make sure I was the attributed songwriter and owner of my work on a film/TV license. I spent endless hours filing documents to prove I sang or played on different recording sessions.
ProMusicDB.org promotional video
In doing all of this, I had to keep track of where all the information was about my career. But keeping an up-to-date record on my website wasn't a solution, either. I was stuck in an unending cycle of being a slave to the internet and surfing website to website trying to keep everything up to date in all places, even if those places weren't geared towards helping my music career or my profession.
With the recognition that these problems would only grow without a viable solution–and that these problems were not my own–I founded ProMusicDB.org, a membership organization designed to provide music professionals with a digital platform, services, and tools that enable artists to centralize their music credits, metadata, and digital archives online.
And yes, we're the first ones to help music professionals do that in the digital world, crazy as it seems.
ProMusicDB.org is the result of diving into music industry standards, common practices of digital libraries, and talking to hundreds of working musicians and music business people about how to create the place where the simple questions of "Who wrote that song?" and "Can I find out who played on that recording?" can be answered by musicians themselves, through their own collective digital archive.
Our open enrollment period starts on Wednesday, September 28, and information on our free webinar can be found at www.promusicdb.org.
Christy Crowl is a professional musician and the founder/CEO of www.ProMusicDB.org.