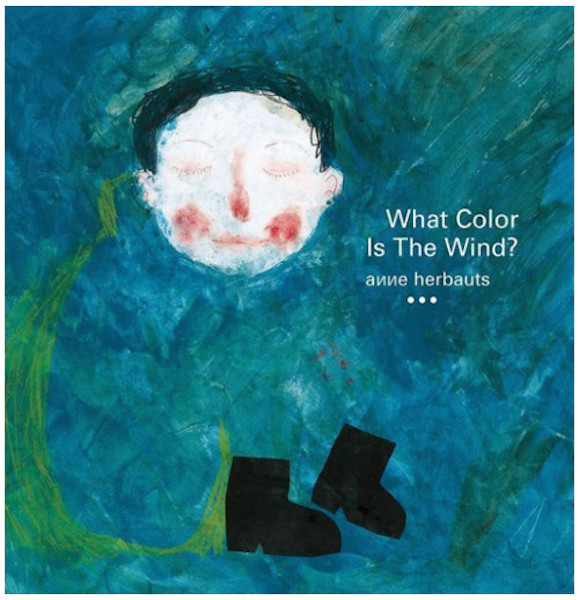 Ed. Note: August 2016 marked Jules's 10th year of blogging, the last eight of which has found her also contributing to Deep Roots and to our previous incarnation as www.TheBluegrassSpecial.com. Jules has been cited as being among the Top 50 Kids' Lit bloggers on the internet, and her Seven Impossible Things Before Breakfast blog entries consistently rank among the most popular Deep Roots features. In addition to her uncanny knack for finding the most interesting up and coming illustrators and writers in her field, quite often she singles out books advancing instructive messages of tolerance and inclusiveness in ways that would make sense to the young reader. We are honored by Jules's presence in our online family and congratulate her on a decade of enlightening journeys in kids' lit.
Well, it occurred to me this morning that I've been blogging for ten years now. [Ed. Note: Jules posted this blog on August 23.) No better way to celebrate than to share some beautiful art, just like every other day in 7-Imp Land.
Here's what I have for you today: Some art from Anne Herbauts' What Color Is the Wind? (coming from Enchanted Lion in early October). This is a book originally published in France in 2011, which went on to win the Prix Sorcières, an annual children's lit award in France. Incidentally, Herbauts is my age-ish (I think she's four years younger), and she's evidently published over 30 picture books and graphic novels and has been nominated three times for the Astrid Lindgren Memorial Award. I'm feelin' kind of lazy today. She's prolific, huh?
In this book, attentively translated (as many of Enchanted Lion's books are), we meet the "little giant," whose eyes are consistently closed. When you read about this book, even on its front flap, you read he's a blind child. To be sure, the book's very cover includes Braille die-cuts for the title. Nowhere, however, in the text is "blindness" used. His eyes, as noted, are merely closed. This can certainly be interpreted as blindness (and the Braille title tells us a lot), but I like that in the text itself it's open-ended, since questions about how the world works ("what color is the wind?" is certainly such a question) are for all. Yes, a sighted child will know the wind has no color, but it's not an altogether impossible query for very young children curious about the world.
As the little giant roams to seek an answer to the question the book's title poses, he queries many things–from animals to objects in nature. A wolf tells him the wind is "the dark smell of the forest." The apple tree says it's a sugary color. The bees say it's the color of sunshine. Herbauts uses varying colors, textures, shapes, and even cut-outs to bring layers of meaning to the responses; both blind and sighted children alike will find themselves reaching for the pages to run their fingers over every inch. "It's not just a read-aloud," writes the Publishers Weekly review. "It's a touch-aloud, too." You can successfully get a sense of some of these textures in the photos here today, though nothing is quite like holding the book in your hand.
Some of the spreads use white space and the lay-out of text in smart and almost haunting ways (the "water" spread). Much is left to the mind's eye: The elephant spread is full-bleed red on the right side with a deeply-cut round line for what could be an elephant's body, along with one, striking white tusk (or what could be one). The rain spread is a series of raised dots. ("The rain knows nothing" in response to the boy's query. Why is the rain mute on the matter? I love it. This is a book that will engender a lot of discussion with children. Be sure to find the window's response, and you'll know what I mean.)
Eventually, the boy meets "the enormous giant"–this could be interpreted in countless ways (Is it an adult? God? Even Mother Earth?)–who gives him an answer that brings the reader full-circle–and one that celebrates the very essence of the book and, really, its vessel. But I'll let you discover that for yourself if you find a copy.
The book's front flap likes to say that, when it comes to seeing, humans and animals "know equally much, just differently." Yes. That. I like to avoid quoting publisher copy, but that perfectly sums up this book.
***
WHAT COLOR IS THE WIND? First English-language edition published in 2016 by Enchanted Lion Books, Brooklyn. Copyright ©2016 by Claudia Bedrick for the English-language translation. Copyright ©2011 by Casterman. Originally published in France in 2011 as de quelle couleur est le vent? Illustrations used by permission of the publisher, Enchanted Lion Books.
Julie Davidson (Jules) conducts interviews and features of authors and illustrators at her acclaimed blog, Seven Impossible Things Before Breakfast,, a children's literature blog primarily focused on illustration and picture books. The above blog was posted at 7-Imp on August 23, 2016.