"Didn't it rain, children/didn't it rain" — Mahalia Jackson
The storm that swamped last month's New Orleans Jazz and Heritage Festival forced cancellations by Stevie Wonder, Beck and other luminaries. But Grammy-winning producer, A&R man, news veteran, journalism professor and now documentary filmmaker Leo Sacks was just where he wanted to be as he joyfully sloshed through the Fairgounds Race Track to find solace in the Gospel Tent–the place where, more than three decades earlier, the self-described Hebrew School dropout was swept away by a musical/spiritual tsunami named Raymond Myles.
In May 1982, Leo, on assignment for Billboard, hunkered down in the Gospel Tent at his first Jazzfest, sipped strawberry lemonade and discovered what people in New Orleans already knew: that a native son from the Seventh Ward, born in the cradle of the church and anointed as a child prodigy by Mahalia Jackson when he was five years old, was destined for greatness.
Raymond Miles, 'I Go To the Rock'
Myles's otherworldly voice, choir direction and transcendent pianism–not to mention his wild stagecraft, the sequined suits and the flowing Jheri-curl–struck some as the second coming of Little Richard. But Leo experienced a prophet. He vowed to devote himself to helping Myles deliver his message to the wider world.
Myles, it turned out, was much more than a sensational entertainer and maverick musician: he was also a New Orleans public school music teacher who steered countless young people away from drugs, gangs and unwanted pregnancies. "Ray was an inspiration to anyone with a voice, a vision and a determination to sing," Leo says. "His fast cars and flashy clothes were hard-won spoils of a burning desire to succeed, and his students saw his class as their own way out of the projects."
Leo championed Myles in the pages of Billboard in 1982 and '83 while the hidebound gatekeepers of the Gospel industry refused to take a chance on an artist perceived to be gay. He even took matters into his own hands in 1995 by financing, producing and independently releasing A Taste of Heaven, Myles' first full-length studio album of original material. Glowing reviews ensued in Rolling Stone, Billboard and elsewhere. But when Leo told Raymond that label execs found him "too flamboyant," the code was as impossible to accept as it was easy to decipher. "If I'm a Christian," Raymond asked Leo, defiantly, "doesn't that make me a child of God, too?"
Myles continued to make new, wonderstruck fans as a gospel artist bursting through musical boundaries at such venues as the Telluride Bluegrass Festival in 1997 and the Newport Folk Festival in 1998. He was weeks away from his debut in Dubai in the fall of 1998 when, on the brink of gospel stardom at age 41, he was carjacked and murdered. His body was found dumped outside the French Quarter, on a street corner named in Greek mythology for "paradise of the heroes." A career criminal pleaded guilty to accessory to murder and was sentenced to 20 years in Louisiana's notorious Angola penitentiary.
The funeral was among the largest New Orleans has ever seen.
When the levees failed during Katrina in 2005, Leo thought about Myles as he formed the New Orleans Social Club and co-produced a benefit CD called Sing Me Back Home. Myles's spirit inspired him to conceive a documentary film, A Taste of Heaven: The Heartbreak Life of Raymond Myles, Gospel Genius of New Orleans.
Produced in fits and starts over the last six years, the documentary, still only half-completed, has already received coverage in The New York Times and the Hollywood Reporter.
The project already has the blessings of the New Orleans Jazz & Heritage Foundation, the city's preeminent cultural institution. And now Leo has the enthusiastic support of the Southern Documentary Fund–a non-profit arts organization based in Durham, N.C.–which led to a generous donation from the independent producer John Caulkins (the Oscar-shortlisted Keep On Keepin' On).
But Leo still needs a partner to help him with finishing funds. He expects to speak with fans and admirers of Raymond's like Elton John, Aaron Neville, Dr. John, Harry Connick, Jr., Harry Shearer and Judith Owen, Davell Crawford, Trombone Shorty and Big Freedia. Fortunately, Leo was able to film Allen Toussaint, the crucible of New Orleans music, before his passing. "There's no telling what Raymond might have achieved," Toussaint, who subsequently signed Raymond to his NYNO Records, told him.
So far, the documentary features intimate interviews with Raymond's family, friends, musicians and confidants about his struggle for acceptance as "a gay man who was ostracized in his own place of worship for loving God," Leo says. He has eye-popping footage of Raymond pushing his singers to impossible heights, and rare clips of Raymond's audition for Columbia Records in New Orleans in 1995–an audition that might have changed the course of his life.
Leo won a Grammy in 2014 for his work with Bill Withers, and he was Offbeat magazine's 2014 Producer of the Year (for Glen David Andrews's Redemption). He has curated acclaimed boxed sets for Aretha Franklin, Earth, Wind & Fire, Luther Vandross, the Isley Brothers and Gamble & Huff's Philadelphia International Records. As an A&R consultant to Sony Music Masterworks, he recently signed his first act–the progressive folk duo Tall Heights whose debut Neptune sails in August. He teaches at the School of Communication & Information at Rutgers University in New Brunswick. And having spent years at NBC Nightly News as a broadcast news writer and producer, Leo believes that he has a great untold story in Raymond's complicated legacy.
His collaborators on the documentary include cinematographer John Pirozzi, who directed the critically praised Don't Think I've Forgotten: Cambodia's Lost Rock & Roll about the music and culture of Cambodia before the Khmer Rouge; and Richard Gold, a former correspondent with Variety who has written and produced biographical documentaries and features for MSNBC, CNN and Inside Edition.
"If you saw Raymond once, you remembered him forever," Leo says. "His music was the most riveting, uplifting and poignant soul music I had ever heard. And his message of hope touched me in ways that helped me to make changes in my own life. The film touches on issues of race, class and gender equality; on the spirituality of sexuality; on faith as a tool for social progress; on education as a path out of poverty; and through it all is the sound of Raymond's joyous gospel music.
"Raymond ministered to so many young people in New Orleans who had no place to go. In the film, Cyril Neville compares him to Jesus as a beacon of light. Every week, it seemed that Raymond was singing at another funeral for a victim of the crack epidemic. Yet he struggled with being judged by the church. So he challenged people to react to their own prejudice. He'd walk proudly to the first pew with his head held high and make you pause before casting the first stone.
"At the same time, Raymond was a victim of his own human nature. He put himself in harm's way to fill a giant hole in his heart. The acceptance that he craved–as an artist and a man–was so close when he was murdered. That's the triumph and the tragedy of his heartbreaking life, and we'll take you down those untraveled roads. His journey is uniquely American but I also think the film can reach, touch and inspire a global audience."
Since Myles's death, Leo has seen attitudes changing in the Gospel Tent. "More and more young choir members, men and women, are demonstrating the courage to be who they are. Hopefully, the film will bring Raymond's story to young people of faith who may be struggling with questions about their own sexuality and self-expression. As Father Tony Ricard of New Orleans says in the film: 'God loves you, no matter what. No matter what.'"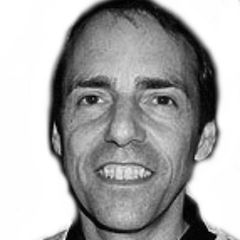 ABOUT THE AUTHOR: Michael Sigman is a writer, editor, publisher and media consultant and the president of Major Songs, a music publishing company that handles the catalogs of his late father Carl Sigman and several contemporary songwriters.
Sigman's writing has appeared in Record World, LA Weekly, the L.A. Times, OC Weekly, The District Weekly, LA Style, The Bluegrass Special.com, Record Collector News, LA Progressive, Deep Roots and other newspapers and magazines. He is also the author of a biography of his father. He currently writes a weekly blog for Huffingtonpost.com.