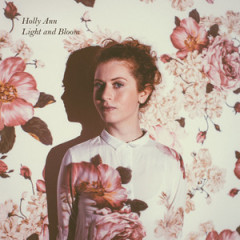 LIGHT AND BLOOM
Holly Ann
Deeper Well Records
Last year, Liz Vice demonstrated that some of the best spiritual music doesn't have to come from established channels of gospel and CCM talent.
Portland, Oregon's Christian alternative singer-songwriter Holly Ann Winchell (aka Holly Ann) is another pleasant discovery in this same vein. Five years have passed since the release of her Aaron Marsh-produced debut, Ravens, when she was a tender 20-year-old. That album battled with questions arising from matters of the heart, which evolved into reflections on the nature of faith and God's mercies. Those concerns have deepened, become more complex and even more personal now, on Light and Bloom–a great big introspective thank you letter to God.
The album's praise songs are atmospheric and minimal, Holly Ann's voice beguiling and poignant. Although her publicity cites Mazzy Star as an inspiration—-and I certainly hear that in the lonely, empty spaces framing the songs—-Holly Ann is likely to inspire comparisons to Tori Amos and Kate Bush, especially when she blue yodels into her high register. At other times she bears an uncanny resemblance to one of her most promising contemporaries, singer-songwriter Nikki Kummerow.
'Carry You,' Holly Ann, from Light and Bloom
'Lions Den,' Holly Ann, from Light and Bloom
The lyrics evoke the delightful subtleties of vernacular poetry that have evaded gospel music in its current quest for repetitive stanzas. On "Carry You," Holly Ann likens God's salvation to a moving river that "takes you out so you can't see anymore the things that you left behind." The message of "First Love," as well as the album's focus on the faith struggle, is captured in one of its most prominent lines: "Your perfect love has transformed me, but I keep trying to stay the same." She expresses a similar sentiment in "River's End:" "I only call you when I'm losing/I only need you when I'm high and dry."
'Better Than Gold,' Holly Ann, from Light and Bloom
"Better than Gold" contains everything that's right about Light and Bloom: supportive but not overpowering music, Holly Ann's liquid vocals and another beautiful and memorable lyric to describe her relationship with God: "Where do I start and where do You begin?"
If God wasn't already in love with Holly Ann, He would be after hearing Light and Bloom.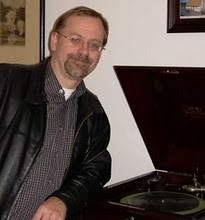 Bob Marovich is a gospel music historian, radio announcer and author. His "Gospel Memories" radio program of vintage black gospel music and artist interviews airs live first Sundays from 3 a.m. to 7:30 a.m. on Chicago's WLUW 88.7 FM, and streams live at the station's website. Snippets of recent broadcasts can be heard online at the Gospel Memories Radio Show. Bob is also the founder and editor of The Black Gospel Blog, now the Journal of Gospel Music, the source for the reviews published here. Bob launched JGM on the tenth anniversary of The Black Gospel Blog, which he founded July 28, 2004, as the first blog to cover African American gospel music. His first book, Shout Troubles Over: The Birth of Gospel Music in Chicago, is scheduled for publication in March 2015 by the University of Illinois Press as part of its Music in American Life Series. Bob lives in Chicago with his wife, author Laurel Delaney, and their two cats.