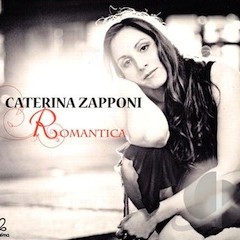 ROMANTICA
Caterina Zapponi
Motéma Music
A chanteuse of French and Italian extraction, Caterina Zapponi returns with her first album since 2001's well-received Universal Love Songs. Romantica might also be described as "universal love songs" of the French and Italian variety that she grew up loving in Rome as the offspring of Bernardino Zapponi, famed in film circles as Federico Fellini's screenwriter (Roma and Satyricon, notably), and Francoise Rambert, herself a French chanteuse of note. Her home was filled with music beloved by her parents and her parents' circle, especially romantic ballads with a heightened sense of poetry, as could be found in her mother's cabaret chansons, in the Italian folk songs permeating the home and most certainly in the Great American Songbook.
In a sense, Romantica is a reckoning with this history, as Ms. Zapponi sings everything in French or Italian, even a trio of songs associated with Nat King Cole, a muse for Ms. Zapponi's gifted musician husband, pianist Monty Alexander, who assembled a King Cole-like trio to back his bride, with himself on piano, Hassan Shakur on acoustic bass and Kevin Kanner on drums. Here and there some outstanding guests make welcome appearances, such as guitarist Frank Vignola, a master of the Django style who summons the spirit of the gypsy jazz genius with a bopping solo coming out of Alexander's lively Cole-like run on the 88s on the album opening "J'ai Ta Mein," a song that was once featured in her mother's cabaret act. As well the lineup is bolstered at points by two estimable Pizzarelli's in father Bucky on guitar and his son Martin on acoustic bass ace guitarist son John is not on this disc) as well as guitarist Yolam Silberstein and multi-instrumentalist Etienne Charles (playing the lute-like cuatro).
Catarina Zapponi, 'Polvere Di Stelle (Stardust),' from Romantica
Catarina Zapponi, 'Non Dimenticar,' from Romantica
According to her bio, a screening of the elegant 1956 Charles Walters-directed musical comedy High Society—starring Bing Crosby, Grace Kelly and Frank Sinatra, with songs by Cole Porter—ignited a jazz fire in her as well as an urge to relocate to the United States. She came to these shores on scholarship to Berklee College of Music and won the Berklee Cleo Laine Award for vocal achievement and performance. She's also been a finalist in the Thelonious Monk International Vocal Jazz Competition and played at some of the world's most prestigious jazz boîtes. Too many Berklee grads are unduly respectful of decorum and wedded to academia, resulting in music both smartly conceived and well played but lacking something in heart and soul. Not so with Ms. Zapponi, whose phrasing sounds as organic as her sense of rhythm. Listen to the way she plays with the melody line in her Italian rendition of "Stardust" (or "Polvere Di Stelle," the title track that plays throughout a 1973 Italian comedy co-written by her father and directed by Alberto Sordi and starring Sordi, Monica Vitti and John Phillip Law), her voice delicate and warm as she extends a phrase here behind the rhythm or glides across it right on the beat ever so gently, with sensitive support added by piano and guitar. Another Italian selection provides Romantica's most mesmerizing moment: the Bruno Martino-Bruno Brighetti chestnut "Estate," with Ms. Zapponi's conspiratorial whisper of a voice, Alexander's spare, moody piano and a dark, atmospheric fiddle cry courtesy Kristian Jørgensen. If the arrangement of this 1960 song has a lazy, hazy feel about it, no wonder—its lyrics describe a summer love abating as surely as the season winds down in tragic terms ("Summer that gave its perfume to every flower/the summer that created our love/to let me now die of pain") and completely captures the feeling of chill winds blowing in and the heartbreak enduring. In its interesting history, "Estate" became a jazz standard only when recorded by Joao Gilberto on his 1977 album Amoroso. As jazz historian Michael Sattler points out on his website, "'Estate' belongs to the few Italian compositions that succeeded in entering the repertoire of jazz musicians from all over the world," and adds further: "It is also worth mentioning that the piece was originally titled 'Odio l'estate' ('I Hate the Summer'). But in a TV show, Lelio Luttazzi, a well-known Italian musician of that time, ridiculed the song, performing an ironic version with the titled 'Odio le statue' ('I Hate the Statues'). Thereupon subsequent recordings would be entitled only 'Estate'." In "Non Domenticar," written by P.G. Redi with Italian lyrics by Michele Galdieri (English lyrics by Shelley Dobbins), Monty Alexander meshes his love of Nat King Cole with his wife's affection for Italian love songs in a simply beautiful arrangement for piano, guitar and vocal. It features the singer in one of her most affecting performances, longing with such sweetness and lack of affection it seems as if she's been caught in an impromptu moment reflecting on a love distance cannot diminish—"Although you travel far, my darling, It's my heart you own, so I'll wait alone" is one of the English translations (she sings the song completely in Italian, but Nat's English language version was a top 50 pop hit in 1958 and both Jerry Vale, in 1955, and Dean Martin [1962] cut fine versions of it as well). Ms. Zapponi's version compares favorably to all these recordings with an added fillip of sensual dreaminess only a masterful female interpreter can supply. Ms. Zapponi reserves her most intense, anguished performance for a stunning rendition of the Italian folk song "Fenesta Vascia" ("The Window Low"). Here, with only Alexander's empathetic piano shadowing her, the artist transforms her reading from its initial cool, measured attack to one fraught with the agony of desire and despair over love's elusiveness. Alexander's understated piano adds ambience, but the performance is carried by Ms. Zapponi's demonstrative distress, so forceful in its urgency it will take your breath away. In a telling edit, the song's two verses have been whittled to one, the first verse, repeated twice, in Italian. She makes you feel every scintilla of the hurt the narrator articulates in observing love's brutality. The English translation:
The window low, the mistress none too kindly!
How many a sigh they've made me heave between them!
My heart grows hot as any flaming candle
When lads will tell my charms and try to win them.
Ah! Take the snow out yonder for a model:
The snow is cold, for love 't is never grateful;
There's one who'd see me die, and never save me!
How can a heart be always hard and hateful?
Catarina Zapponi, 'Fenesta Vascia,' from Romantica
Catarina Zapponi, 'Que Rest-t-il De Nos Amours,' better known in America as "I Wish You Love.' From Romantica.
The French songs here don't exactly take a back seat to the Italian tunes, mind you. The great French songwriter Charles Trenet is represented with his beguiling "Que rest-t-il de nos amours?" (better known on these shores in Gloria Lynne's English-language version "I Wish You Love," a top 30 single in 1964), here made doubly beguiling in a stark, evocative arrangement featuring Ms. Zapponi's hushed vocal floating as if in a wistful reverie over Yolam Silberstein's rich but spare arch-top guitar support. This one has deep roots in the artist's story, as she is quoted at donyc.com: "My mother would interpret this song whenever they would ask her to sing during a dinner party. We would be sitting with any number of actors, directors, writers, and unfailingly the moment would come when somebody would say, 'Francoise, please sing!' And my mother would oblige." From French Caribbean singer Henri Salvador (who as a guitarist worked with Django Reinhardt in the 1940s, and in the '50s recorded the first French rock 'n' roll songs) comes a soft, swinging "Bora Bora," with Silberstein adding a cool Latin flavor over Martin Pizzarelli's discreet bass bottom; a mellow, bluesy homage to Count Basie in "Count Basie (Lil' Darlin')," notable for the smoldering pas de deux between the equally flirtatious vocals and piano, both instruments advancing and retreating in a seductive dance; and not least of all a frisky, Caribbean-flavored romp through Salvador's 1950 classic, "Maladie D'amour."
Catarina Zapponi, Henri Salvador's 'Bora Bora,' with Yolam Silberstein on guitar. From Romantica.
Such are the wonders of Romantica, wherein love is blue and love is white hot all at once. In the near-decade-and-a-half since her first album was released, Catarina Zapponi has grown up as an artist, now emerging as assured vocally as she is savvy in adding depth of feeling to the lyrics she sings. Monty Alexander has done right by his better half by never overplaying his hand at the keyboard or in directing the band: even on one of the more rousing tunes, "Vorrei (Got to Go)"—one of two songs Ms. Zapponi and Mr. Alexander wrote together for the album—the proceedings never get so rambunctious as to overshadow the vocalist or push her out of her natural range and timbre. All in all, as they would say in Italy, Romantica è una gioia di vivere (Romantica is a joy to experience) and all parties, as they say in France, are très engagé.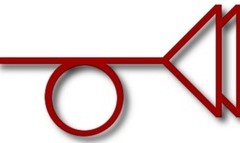 And as we Americans say, you go, girl!