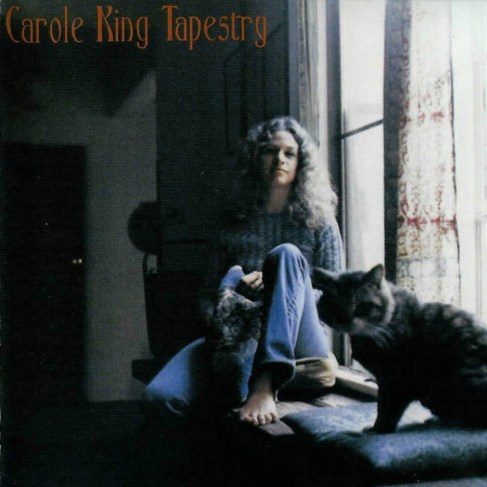 This is an excerpt from the forthcoming book Just Remember: Field Notes from a Music Biz Life.
In the record industry boom of the early 1970s, revenue from album sales was the mother lode. But the most effective way to break a new artist or take an existing act to the next level was the hit single. A single that permeated the nation's airwaves and galvanized the culture was the royal road to the multi-platinum LP.
Carole King, 'So Far Away'
Case in point: Tapestry, the second solo album from Carole King, co-writer with Gerry Goffin of such '60s classics as "Will You Still Love Me Tomorrow," "Up On The Roof," and "Goin' Back." Released in February 1971, Tapestry became the best-selling album of the year on the power of two hits: the supersmash "It's Too Late," a feminist anthem that topped the charts for nearly two months, and "So Far Away," a strong follow-up. The flip sides of both hits, "I Feel the Earth Move" and "Smackwater Jack," also charted. To date, Tapestry has sold over 25 million units.
The go-to locations for tracking singles were The Top 100 charts of the three weekly music trade magazines: Billboard, Record World and Cash Box. These were more than mere scorecards; by awarding or denying "bullets"–indicators of strong upward momentum–the trades often played a direct role in whether a record soared or stiffed. If your record earned a bullet, it was alive and well; no bullet, no hit.
The charts were mathematical and therefore inexorable. There could be only one No. 1 record each week and only 10 records in the Top 10.
When I took over the editor's desk at Record World in the fall of 1972 our charts sucked. The research staff comprised two smart, hard-working, thoroughly untrained staffers. The methodology was primitive: check out the previous week's Billboard and Cash Box; call a tiny fraction of the nation's important radio stations and retailers; collate a stack of mailed-in playlists and sales reports. A few hours of educated guesswork later and voila, the charts were a fait accompli.
A parade of colorful record company promo reps came by our offices every Tuesday to push their "product."
The tough-guy demeanor of ABKCO's Pete Bennett, who promoted the individual Beatles (and himself), was leavened with sweetness and a sense of humor; RCA's Frank DiLeo, whose label boasted Elvis, David Bowie, and John Denver, looked enough like a mobster to land a bit part in Goodfellas and would later manage Michael Jackson; Joe Maimone from Capitol (The Band, Pink Floyd, Glen Campbell) was a workhorse known to cry real tears when his picks didn't click.
The Rolling Stones, 'The Under Assistant West Coast Promo Man'
One of our favorites was Juggy Gayles, a balding, gnome-ish throwback to the big band era, when he wined and dined bandleaders at the racetrack and, more often than not, lost more money than he made. Unlike the shaggy "house hippies" some labels deployed to give them rock 'n' roll cred, Juggy had soul. No matter how crazed he was, he made time to dash from pharmacy to pharmacy to pick up medicine for his long suffering wife.
Juggy made outlandish claims: he was responsible for the success of "White Christmas," the biggest hit of all time; he was best buds with Uncle Miltie, Ol' Blue Eyes, and Dino; he was instrumental in the success of Woodstock and the birth of progressive radio. In repeating his mantra–"I was there!"–he was often telling the truth.
Most promo execs were more entertaining and sophisticated than the Rolling Stones' infamous "Under Assistant West Coast Promotion Man." But likeable or not, their mission did not include taking "no" for an answer. Given that their job security was always on the line–and that their labels' ad dollars paid Record World's bills — the pressure was enormous.
That pressure helps explain the one time there were two No. 1's.
It was a Wednesday afternoon in October, 1971. The charts had been wrapped–I'm pretty sure Isaac Hayes' "Theme from Shaft" was No. 1 R&B–but the magazine wouldn't be printed till Friday.
Brunswick Records chief Nat Tarnopol called RW co-owner Sid Parnes to report that the new Chi-Lites single "Have You Seen Her" was demolishing sales records out of the box. Nat, an intimidating figure whose label was our most reliable advertiser, suggested (quite strongly, judging from the look on Sid's face) that "Have You Seen Her" ought to debut at No. 1 in the forthcoming issue.
That was enough for Sid, who–after our researchers confirmed that "Have You Seen Her" was indeed a monster record–made an executive decision: for that week and that week alone, there would be two No. 1's.
If Record World's charts lacked credibility, Cash Box's weren't much better. Rumors swirled about the correlation of ads to bullets. And while Billboard, with its massive resources, was widely known as the bible of the industry, its numbers were often perceived, rightly or wrongly, as decidedly un-biblical. A large staff and a boatload of data don't guarantee rigorous results.
To gain the respect of the industry and compete with Billboard, we needed accurate charts. That meant bringing in someone who could create a system based on authentic market research.
Enter Lenny Beer.
Lenny and I had been friends since seventh grade at Great Neck South Junior High when basketball, girls and pop music — in that order–were our obsessions. He was seven inches taller and one day older than I. (Still is, both.) He made our county championship hoops team and had more time to obsess over basketball. I got cut and had more time to obsess over pop music.
The Chi-Lites, 'Have You Seen Her'
We both went to college in Pennsylvania, he majoring in engineering and then business at Carnegie Mellon and I in philosophy at Bucknell. After college we both moved to Manhattan, where I fell in love with my low-paying editorial gig at Record World and he grabbed an MBA from NYU and fell in hate with his better-paying marketing job at Clairol.
I shared my excitement about the music biz with Lenny and gave him free records. He shared his boredom with the shampoo biz and gave me free Herbal Essence. I took him to clubs and concerts, free tix and great seats courtesy of those bullet-hungry labels. He had a good grasp of the pop music scene (for a civilian) and showed a fascination with the hitmaking process.
After one show, he came back to my apartment on Horatio Street in the West Village and we talked about our nascent careers. I said we were looking for a new chart editor, one with market-research savvy. It occurred to me that Lenny might be the solution but I didn't think he'd want the gig–no matter how frustrated he was at Clairol, he was on the corporate fast track. My recruitment skills had yet to be honed, so I said something like, "You wouldn't be interested, would you?
Lenny lit up. The more we talked, the clearer it became that even with no music biz experience he was head and shoulders (no pun intended) ahead of the other candidates, largely because there were no other candidates. I tried to talk him out of applying. I told him about the pay cut; I told him it would be a 24/7 job; I told him the promo men would hate him for taking their bullets away; I told him our friendship would be tested.
But the productions of Gamble & Huff were far more appealing to Lenny than the products of Procter & Gamble. On his first day as Record World's chart editor, he taped to the wall a large map of the U.S. with highlights indicating various primary, secondary and tertiary markets. That's when the trouble began.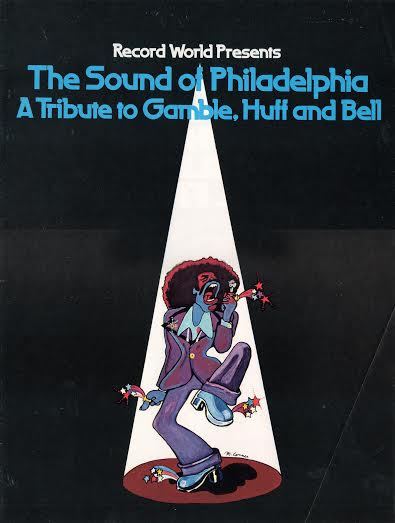 ABOUT THE AUTHOR: Michael Sigman is a writer, editor, publisher and media consultant and the president of Major Songs, a music publishing company that handles the catalogs of his late father Carl Sigman and several contemporary songwriters.
While still in high school in Great Neck, L.I., Sigman worked for music publishing giant The Richmond Organization cataloging the music publishing giant's vast catalogue of pop, folk and rock songs. During the summers between college semesters at Bucknell, he worked as a reporter for Record World magazine, a leading music industry publication. The day after he graduated (Magna Cum Laude/Phi Beta Kappa) from Bucknell, he began full-time work at RW and served as the magazine's editor from 1972-82.
After a year as a consultant for CBS Records, Sigman moved to Los Angeles in 1983 to become the publisher of LA Weekly, the nation's largest alternative newsweekly, where he served from 1983-2002. He was also the founding publisher of OC Weekly, sister paper to LA Weekly, when it was launched in 1995.
Sigman's writing has appeared in Record World, LA Weekly, the L.A. Times, OC Weekly, The District Weekly, LA Style, The Bluegrass Special.com, Record Collector News, LA Progressive, Deep Roots and other newspapers and magazines. He is also the author of a biography of his father. He currently writes a weekly blog for Huffingtonpost.com.