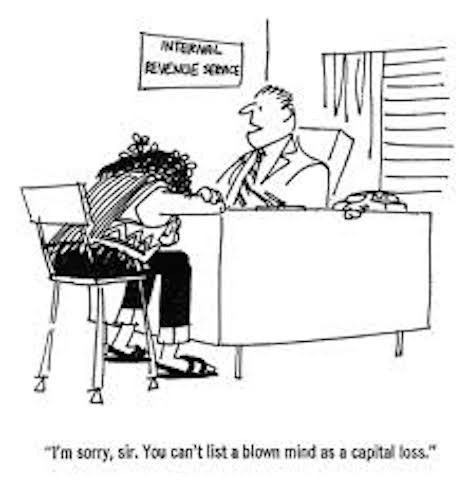 (This is an excerpt from the forthcoming book, Just Remember: Field Notes from a Music Biz Life.)
It was winter, 1971, my last semester as a philosophy major at Bucknell University. Studying Plato, Kant, Sartre and company had been invaluable for its own sake; that it had taught me to think critically and act decisively was a bonus.
On the subject of what to do after graduation, though, the only critical thinking I seemed capable of was criticizing myself for not knowing what to think.
I'd been accepted into the grad program at the New School for Social Research in Greenwich Village, a go-to destination for the study of existentialism. But the job market for people who preached that existence precedes essence was essentially nonexistent. I'd also been accepted by NYU Law School, Carl's (my dad's) alma mater, but had no interest whatsoever in that paper chase.
Andy Williams, 'Love Story (Where Do I Begin?)'
I'd applied for a grand total of one job, at the music trade weekly Record World in New York. I'd worked the previous two summers as a cub reporter at Record World, but Sid Parnes, the magazine's co-owner, had ignored my entreaties for a real job. The last time I called, the receptionist advised me to check my mailbox: a letter was on its way.
What I assumed would be a letter of rejection from Sid wasn't from Sid and it wasn't a rejection. On "From the desk of Sid Parnes" stationery was a note typed and signed by the memorably named bookkeeper Pearl Balitsky. It said, "We'd be delighted to have you join us full time after you graduate."
I stared at the letter and wondered if it really said what I thought it said. When I read the part about my salary being $85/week I figured it was real; I would never have dreamed up a salary that wouldn't cover rent. But when I factored in the free dinners, press junkets, records, concert tix and T-shirts, it was an offer I couldn't, and didn't, refuse.
While I was getting my big music biz break, Carl, who hadn't had a hit in years, was offered the juiciest assignment of his songwriting career.
Marvin Cane, the head of Famous Music, the music publishing arm of Paramount Pictures, had a problem. Paramount's "Love Story" — the Ali MacGraw-Ryan O'Neal tear-jerker about young love cut short by a brilliant girl's tragic death — was shaping up as one of the biggest blockbusters in movie history. The problem: there was no lyric for the haunting theme written by French composer Francis (A Man and a Woman) Lai.
Cane sent Carl a synopsis of the script and the lead sheet of the music. The story was schmaltzy, but the music inspired words that expressed the sadness beneath the schmaltz.
Jenny — A Love Story
Sudden summer rain
That cools the pavement with a patent leather shine
A breath of sweetness all too quickly left behind
A moment's richness in the mystery of time
So Jenny came . . .
Leaves of April green
that greet the morning as they hold their heads up high
So full of promise as they try to touch the sky
Too soon they flutter to the ground and have to die
So Jenny came . . .
So Jenny came — A very special girl
She shared with me her very special world
She brushed my life with all her love
Then suddenly was gone like summer showers
She fluttered down like leaves in autumn
I reach for her hand
But Jenny's gone
How long should it last
Can love be measured by the hours in a day
And is it over when one lover slips away
Or does it really live forever as they say
But Jenny's gone
Now Carl had a problem: Paramount chief Bob Evans, who happened to be Ali MacGraw's boyfriend, thought the lyric was a "downer." Further, he couldn't abide the phrase "Jenny came," believing it too sexually suggestive for a mainstream audience. He demanded a rewrite.
Carl was furious. For a couple of hours, he prowled around the living room cursing Evans and insisting he wouldn't change a word. Then, as quickly as you could say "career revival," he agreed to do the rewrite. The pacing continued, but now there was a purpose.
Carl was so attached to his original lyric he didn't know how to proceed. Frustrated, he turned to Terry and said, "Where do I begin?" They looked at each other and smiled. The new lyric poured forth.
(Where Do I Begin) Love Story
Where do I begin
To tell the story of how great a love can be
The sweet love story that is older than the sea
The simple truth about the love she brings to me
Where do I start
With her first hello
She gave new meaning to this empty world of mine
There'll never be another love, another time
She came into my life and made the living fine
She fills my heart
She fills my heart with very special things
With angels' songs, with wild imaginings
She fills my soul with so much love
That anywhere I go I'm never lonely
With her along, who could be lonely
I reach for her hand — it's always there
How long does it last
Can love be measured by the hours in a day
I have no answers now but this much I can say
I know I'll need her till the stars all burn away
And she'll be there
Carl rarely admitted he was wrong, but he understood that Evans had been smart to push for a rewrite. There was no question that "(Where Do I Begin) Love Story" would be a hit single. The only question was whether Andy Williams, Johnny Mathis or Tony Bennett–Columbia Records' three top male vocalists–would win the intra-label cover battle that ensued.
All were well sung, but the Williams track won out on the strength of its arrangement and fact that Andy sang it week after week on his popular prime time CBS-TV show. It entered the Billboard and Record World charts in early February and stayed there for more than three months, peaking at No 3 in RW and No. 9 in Billboard.
"(Where Do I Begin) Love Story" became a global standard and Carl's biggest song. It would be easier to list those who didn't cover it than those who did. I got a heartfelt glimpse of its reach shortly after Carl died in 2000. I was in the bar of the Bel Air Hotel and asked the piano player to sing it. When I told him my dad wrote the lyric, he choked up and explained that in his native Iran, the song "is God."
Jerry Lee Lewis, 'Whole Lotta Shakin' Going On' (1957)
A few weeks before I started at Record World, Carl was featured on its cover along with Francis Lai and Marvin Cane. Though Carl usually shunned publicity, this, he told me, felt like his last hurrah. I reminded him how often he'd said that in the past and we shared a rueful laugh, both knowing that this time he might be correct.
Carl would write many more good songs in the decades that followed, but the string of Top 10 hits that began in 1941 with Glenn Miller's "Pennsylvania 6-5000" was over.
So, for me, were the 1960s. That decade called it a decade at 4 p.m. on May 10, 1971, give or take an hour.
Driving over the Triboro Bridge the day after my graduation from Bucknell and blasting progressive rock station WNEW on the radio, I was struck by a pull-over-to-the curb musical moment.
Instead of the latest rocker from the Stones, the Kinks or the Who, a soft yet decisive female voice sang out, "And it's too late baby, now/It's too late/Though we really did try to make it/Something inside has died/And I can't hide/And I just can't fake it."
The singer and writer (with Toni Stern) was Carole King, who with her then-husband Gerry Goffin had written such '60s pop masterpieces as, "Will You Love Me Tomorrow" (Shirelles), "Up On the Roof" (Drifters) and "Natural Woman" (Aretha Franklin, co-written by Jerry Wexler).
"It's Too Late"–which would soar to No. 1 and remain there for five weeks–was just one of the 12 superb tracks comprising Tapestry, King's second solo album, which turned out to be a defining document in the '60s/'70s transition and which has sold over 25 million copies.
James Taylor was King's male singer-songwriter counterpart, but it was the woman who inspired the man–Taylor's cover of Tapestry's "You've Got A Friend" (which he called "the greatest song ever written") rose to No. 1 just a week after "It's Too Late" ended its reign.
Tapestry wasn't merely the most popular album of 1971; it was the No. 2 seller the following year, behind Neil Young's Harvest and ahead of Don McLean's American Pie and Cat Stevens' Teaser and the Firecat. The only rock record to crack the Top 5 was the Rolling Stones' Hot Rocks, a compilation of previous Stones' best-sellers.
Those days inspired multiple theories about the passing of the most important cultural and musical decade of all time–at least to us narcissistic 20-somethings. I asked my former Record World colleague Gregg Geller, who as an A&R man would later sign such '70s rock 'n' roll/singer-songwriters as Elvis Costello, Nick Lowe and John Hiatt, for his take.
"For me the '60s ended at a volcanic performance by Jerry Lee Lewis at Steve Paul's The Scene in the spring of 1969, to this day the single best live show I've ever seen," he said. "He demonstrated to me once and for all time that you could indeed trust somebody over 30–to deliver great music with passion and energy. I guess you could say I learned to move forward by looking back."
Another one-time colleague, journalist Will Swaim, was nine on December 31, 1969. But the '60s lasted another six years for him, until a friend–in his bedroom with the curtains drawn–removed and casually tossed an album onto his unmade bed. The first track of the Sex Pistols Never Mind the Bullocks, Swaim says, "Changed everything. In 'Holidays In The Sun,' John Lydon sings that he doesn't want the typical English vacation: he wants to go to Germany–to see the concentration camps, the Berlin Wall and the communists on the other side of that Wall. The entire album offered a solution to what I saw as the failed idealism of 1960s: better to believe in nothing than to be humiliated for believing in anything and then failing. Commitment to higher ideals was for kids and hippies. Cynicism was king. For me, at least, the 1960s ended with the birth of postmodern irony."
A few days after my Triboro epiphany, I climbed the stairs to the second floor offices of Record World at 200 W. 57th Street, across Seventh Avenue from Carnegie Hall, and reported for duty. My early assignments included calling MOR (Middle of the Road) radio stations to get their playlists, reviewing '50s legend Gene Vincent at a small club, and interviewing an intense young rocker named Bruce from New Jersey.
The 1970s were on.
ABOUT THE AUTHOR: Michael Sigman is a writer, editor, publisher and media consultant and the president of Major Songs, a music publishing company that handles the catalogs of his late father Carl Sigman and several contemporary songwriters.
While still in high school in Great Neck, L.I., Sigman worked for music publishing giant The Richmond Organization cataloging the music publishing giant's vast catalogue of pop, folk and rock songs. During the summers between college semesters at Bucknell, he worked as a reporter for Record World magazine, a leading music industry publication. The day after he graduated (Magna Cum Laude/Phi Beta Kappa) from Bucknell, he began full-time work at RW and served as the magazine's editor from 1972-82.
After a year as a consultant for CBS Records, Sigman moved to Los Angeles in 1983 to become the publisher of LA Weekly, the nation's largest alternative newsweekly, where he served from 1983-2002. He was also the founding publisher of OC Weekly, sister paper to LA Weekly, when it was launched in 1995.
Sigman's writing has appeared in Record World, LA Weekly, the L.A. Times, OC Weekly, The District Weekly, LA Style, The Bluegrass Special.com, Record Collector News, LA Progressive, Deep Roots and other newspapers and magazines. He is also the author of a biography of his father. He currently writes a weekly blog for Huffingtonpost.com.