Alejandra Ribera has a small tattoo inside each wrist. On the right, in Spanish, is the word 'Listen': on the left, 'Remember.' They're not for display, but reminders to herself, watchwords for living and art. And she does both without compromise on her long-awaited second album, La boca, a disc that brings together all the separate strands of her life and creativity.
"My first album (Navigator, Navigather) came out in 2009, and people said I was crazy to wait to record the second," she explains. "But I knew I wanted to work with producer Jean Massicotte (Lhasa de Sela, Patrick Watson). He was booked, so I waited for three years until he was available. And I was right; he was the person to find my thread, no matter whether I was singing in English, French or Spanish."
But the Canadian-born singer-songwriter has always followed her convictions, no matter where they've taken her: to Glasgow when she was 19, to see her mother's Scottish homeland, living in Paris and Malaga, or moving to Québec to work with Massicotte.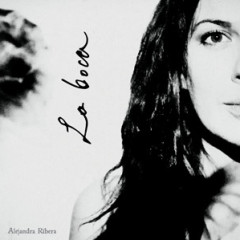 La boca is a record filled of journeys–to the moon, beneath a lake in Siberia, through mythology, love and language. It's spiritual, sensual, and very personal. It's the work of a woman confident enough to follow her own instincts and to follow to all the places her art takes her.
"I don't want to tell a story in my songs," Ribera insists. "My writing is like an abstract painting. I choose words for their sonic qualities, for the architecture of a phrase. I want to evoke emotions in the listener. Sometimes I begin with the lyrics–I have piles of paper with ideas. But they take usually a year or two to grow. I'll go back to my notes and suddenly I'll see how they make sense."
In part, her approach to words comes from the fact that Spanish was her first language. Her father hails from Argentina, and the family spent a year there when Ribera was very young. Finally, when they returned to Canada, she announced that she was just going to speak English.
"But the sound of Spanish still feels very familiar," she says. "It's like something just out of reach, beyond a veil. So much of my writing is like a conversation with myself that's very open-ended. And going outside my comfort zone, especially traveling where you don't speak the language, stimulates me."
Alejandra Ribera, 'I Want,' a live version of a key song on La boca, a life-affirming piece about opening up to the world
La boca contains three songs in Spanish, Ribera's first compositions in her mother tongue, all very passionate and very vulnerable.
"I was in a state of heartbreak at the time; it was all I could think about. Writing those songs about it in Spanish allowed me to go over the top with my emotions, but at the same time it was like writing in code. It gave it all some distance."
"Cien lunas," for instance, carries a world of wanting, the breathy vocal swaying the twinkling notes of a harp, while a steel guitar carries the melody into the night and horns gently pillow a lush chorus full of both warmth and loss.
One song that's definitely not in Spanish, though, is the glorious "I Want." It's a life-affirming piece about opening up to the world, with a slowly circling verse that swells out into an epic, catchy, sing-along chorus that spirals with joy and sticks in the mind like Velcro, Ribera's voice sparkling with wonder. And that beautiful mood spills over into the song's video.
"The director, Kristina Wagenbauer, didn't want to do as straight narrative. We talked and I told her about a list I always keep with me, things that don't cost anything that I can do to turn my mood around, like dance in my room to the Jackson 5. She asked for a copy, then gave it to cinematographers around the world as asked them to make images of happiness, and she gave them free rein. Kristina interwove those into the video. I'm really proud of the way it turned out."
Alejandra Ribera with a live version of the title track of her new album, La boca
Perhaps the biggest surprise on La boca, though, is the only cover on the disc, a version of the Proclaimers' hit "500 Miles," and that happened by sheer chance.
"Until recently, I've never really written love songs. But a friend asked me to sing at his wedding and I needed another song. I thought about "500 Miles." I needed to slow it down to play it on guitar and I really heard the lyrics for the first time. They're so simple, so intense and beautiful. I think it fits in with everything else."
And it does, a little piece of Scotland in among Spain, France and Canada. But it's a country Ribera still holds close to her heart. Even her biggest influence in Scottish–Billy Connolly.
"I know it sounds strange," she admits, "but it's true. He's influenced me more than anyone else; I've spent days watching and listening to him. The three Bs are big in my life: Bjørk, Bette Midler and Billy Connolly. I've seen them all, and they all move me."
From La boca, 'Un Cygne La Nuit'
Unlikely, perhaps. But very true. Like the rest of us, Alejandra Ribera is a person of many parts. But her vision, and her dedication to her music–to her art–is clear and utterly focused. The reminders might be there on his wrists, but she hardly needs them.
"I've moved cities, countries and languages to do this," she says. "I'm committed to it."
Listen. Remember.

Courtesy World Music News Wire