CARTER GIRL
Carlene Carter
Rounder Records
Carlene Carter's new album Carter Girl, a tribute to the musical heritage of her fabled family, is a triumph.
"Legendary" is a shamefully overused word, but how else to describe Carlene's grandmother, Mother Maybelle Carter; her mother, June Carter Cash, who, with aunts Helen and Anita, were the Carter Sisters; her father, Carl Smith and her stepfather, Johnny Cash.
Carlene and producer Don Was sifted through some 400 songs before settling on the 12 tracks for Carter Girl, a blending of Carter/Cash classics, songs from her own catalogue and a couple of relative obscurities. Extended family members like Willie Nelson, Kris Kristofferson, Mickey Raphael, Vince Gill and Elizabeth Cook help make the music shine as bright as the last name of the man at the mixing board, Bob Clearmountain.
With rock great Jim Keltner behind the drums, "Little Black Train" kicks things off with a big bang that spins out a universe of possibilities. Carlene's country DNA doesn't stop her from rocking out when she wants to–she honed her rock 'n' roll chops working with Graham Parker's band the Rumour and New Wave mastermind/then-husband Nick Lowe more than three decades ago.
Promotional video for Carlene Carter's Carter Girl featuring in-studio scenes of the recording of 'Little Black Train
Carlene Carter, 'Little Black Train,' from Carter Girl
The first stanza of "Little Black Train" signifies that Carter Girl will confront the darkness as well as celebrate the light.
There's a little black train a comin'
Set your business right
There's a little black train a comin'
And it may be here tonight
There's nothing dark in the sweet nostalgia of "Me and the Wildwood Rose," a song Carlene wrote and recorded 25 years ago for her I Fell in Love album and reprises here. The jaunty tune and vivid lyrics capture the wonder of the hours she spent on tour with Mother Maybelle, sharing the back seat with her kid sister Rosie (aka Wildwood Rose).
In a big shiny car we'd head down the road
To sing for the miners who brought out the coal
Many a time I slept on the floorboard cold
On a quilt with my little sister
The Wildwood Rose
We'd be way down the road by the break of dawn
Biscuits and gravy and a truck stop song
In a world all my own I saw what I saw
And in the rear view mirror I'd get a wink from my Grandma
And if I could change a thing in this world
I'd go back to the days
When Grandma and her girls
Were singing sweet and low
For me and the Wildwood Rose
Rosie died in 2003, as did Johnny and June, and Carlene adds lyrics to the chorus of folk/gospel perennial "Lonesome Valley" to mark those passings, including the heart-rending couplet, "Johnny just cried 'cause Junie had died/He didn't care to carry on."
"Troublesome Waters" is a song written by Mother Maybelle, her husband E. J. Carter (Carlene's grandfather) and Dixie Deen (Tom T. Hall's wife) decades before Paul Simon dipped his pen into troubled waters and the bridges that cross them. Here divine guidance, not romantic love, rescues the singer from "my boat on life's troubled seas." (Do the lines "Troublesome waters around me do roll/They're rocking my boat and wrecking my soul" foreshadow rock 'n' roll? And is it a bridge too far to make a connection to the seminal disco song, "Rock the Boat"? Just askin'…)
 SELECTED TRACK: Carlene Carter, 'Me and the Wildwood Rose,' from Carter Girl
The murder ballad "Tall Lover Man" was, Carlene says, one of "mama's mayhem songs." Its rising chorus foreshadows "Ring of Fire," a song June wrote with Merle Kilgore, which, thanks to Johnny Cash's 1966 version, will never be forgotten by millions of boomers who can't remember how to turn on their iPads. Respects are paid to Aunts Helen and Anita with loving renderings of "Poor Old Heartsick Me" and "I'll Be All Smiles Tonight."
The irresistible "Blackie's Gunman" tells the enjoyably confusing tale of the best "two gunman in the land" who could "shoot the ace of diamonds with a draw from either hand" and who details a lovelife with a girl named Nellie whom he knows he'll never meet.
If you think Bob Dylan invented the "Ain't Gonna Work" song, Carter Girl's final number, "I Ain't Gonna Work Tomorrow," will disabuse you of that notion. It "builds on a track featuring the Carter Sisters, Johnny Cash and the acoustic guitar of the late Cowboy Jack Clement," according to Jim Bessman's liner notes.
Carter Girl is that rare contemporary album with a cohesiveness that rewards listening from start to finish. Asked about this via email, Carlene wrote that the ordering of tracks "wasn't a conscious decision. Or maybe it was and I didn't know it! I just followed my instincts with a lot of help from Don. The beginning track, 'Little Black Train,' is taking a very old song and making it my own–laying the foundation. The final track, 'I Ain't Gonna Work Tomorrow'–one of the last recordings I did with my mother, my aunts and John–completes the foundation. Each song has its own inner arc as well. I want listeners to feel like they're on a journey, and to sit back and enjoy the ride."
As fate would have it, Johnny Cash's 1984 album Out Among the Stars, released for the first time just a few days ago, features a duet with June of "Baby Ride Easy," a song Carlene had previously recorded with Dave Edmunds on her Musical Shapes album. She adds new vocals to the duet, further proof that the Carter/Cash circle is unbroken.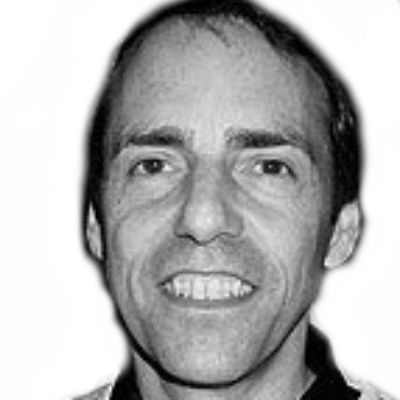 Writer/editor, media consultant, music publisher Michael Sigman is a regular Huffington Post blogger. To access Michael Sigman's Huffington Post entries, click here. Follow Michael Sigman on Twitter