Coke Installs 1M HFC-Free Coolers
The Coca-Cola Company has installed its 1 millionth hydrofluorocarbon (HFC)-free cooler using natural refrigerant, preventing the emission of 5.25 million metric tons of CO2 over 10 years, the company says.
The HFC-free coolers use CO2, which eliminates 99 percent of direct emissions.
This milestone moves the company closer to its goal of phasing out the use of HFC refrigerant, which contributes to climate change, in Coca-Cola dispensers, vending machines and coolers globally. Together with its bottling partners, Coca-Cola has set a goal that all new cold-drink equipment will be HFC-free by 2015. Achieving this goal will prevent the emission of more than 50 million metric tons of CO2 over 10 years, the company says.
Coca-Cola has improved its cooling equipment energy efficiency by 40 percent since 2000; and eliminated 75 percent of direct greenhouse gas emissions by transitioning to HFC-free insulation foam for new equipment. Over the last 10 years the company has invested more than $100 million to make its coolers better for the environment, says Jeff Seabright, vice president, environment and water.
This work furthers the 2013 goal set by the company to reduce the carbon footprint of "the drink in your hand" by 25 percent by 2020.
Report continues at Environmental Leader, January 23, 2014
Boeing Project Harvests Biofuel from Desert Plants
Boeing and research partners in the United Arab Emirates are collaborating on a project to test desert plants fed by seawater called halophytes, which the partners say will produce aviation biofuel more efficiently than other feedstocks.
The Sustainable Bioenergy Research Consortium (SBRC), affiliated with the Masdar Institute of Science and Technology in Abu Dhabi, will test these findings in a project that could support biofuel crop production in arid countries.
Funded by Boeing, Etihad Airways and Honeywell UOP, the SRBC works to commercialize sustainable aviation biofuel, which emits 50 to 80 percent less carbon through its lifecycle compared to fossil fuel.
Halophyte seeds contain oil suitable for biofuel production, according to SBRC research.
In the coming year, SBRC scientists will create a test ecosystem by planting two crops of halophytes in Abu Dhabi's sandy soil. Waste seawater from a fish and shrimp farm will nourish halophytes that clean the water as they grow. The water will next flow into a field of mangroves before returning to the ocean. Both plants would be converted into aviation biofuel.
Earlier this month, Boeing said it is seeking approval for aircraft to fly on green diesel, made from oils and fats, that emits at least 50 percent less CO2 than fossil fuel over its lifecycle.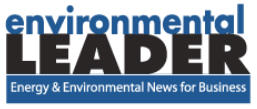 Story continues in Environmental Leader, January 23, 2014
Nonprofit Utilizes Aquaponics to Combat Poverty in Orphanages
In 1979, John Musser embarked on an expedition into the rugged far reaches of America's southern neighbor to visit Mexican orphanages, where he witnessed both hungry children and food waste.
Upon his return, Musser founded the Texas-based non-profit Aquaponics & Earth and stepped up to the challenge of helping orphans in Mexico and across the world secure adequate nutrition. Through hardware and education, Musser's organization enables orphanages to become self-sustaining, freeing themselves from dependence on food aid.
Musser speaks with the excitement of one capable of magic. But the excitement he derives from his work comes from an awareness that there is no great secret to producing food.
"I tell people all you need is one tenth of an acre, 2 to 3 rabbits and fish to make some of the most powerful fertilizer in the world," says Musser. "On one tenth of an acre this year we produced 50,000 peppers and 150 quarts of tomatoes. We grew so much dill we procrastinated over what to do with it all, then we came up with four ways to preserve it. We made dill butter, soup broth from the stalks, froze it in ice cubes, and dehydrated the rest."
The Aquaponics and Earth Endless Food System
Musser recognized the failings of conventional food aid after witnessing children in orphanages forced to get by on one meal per day and sometimes less, because they were dependent exclusively on food shipped from afar. So he turned his attention and energy to simple, low-cost, efficient food production methods.
Too often, politics or simple logistical snags delayed life saving shipments, says Musser. And while this fact frustrated him, another fact troubled him even more: food that did manage to reach orphanages frequently went to waste. Surplus fruits and vegetables would spoil in storage. Orphanage personnel lacked training in canning and composting. As a result, orphanages were forced to live shipment-to-shipment. When food aid deliveries failed to materialize, children went hungry.
The Aquaponics and Earth Sustainable Living Store. Visit the website here for more information.
"I got fed up with it, with the welfare system," says Musser, explaining how he came to resolve to put power in the hands of those in need.
In the 1990s, Musser set to work in earnest to address the orphanages' need for self-sufficiency.
Upon considering the problem, Musser saw that the solution lay in a closed aquaponics system. Many of the orphanages are located in areas not suitable for agriculture due to a shallow soil substrate. Linking fish husbandry with hydroponic food production eliminates this problem, since the system is soil-less.
Story by Helen Weatherall, posted January 14, 2014, continues at Seedstock.com.
New York Distributor Brings the Farmers' Market to the Supermarket; Increases Local Food Access
Dan Horan had a notion back in 1989 that started with a college essay and turned into a business plan: enlist the cooperative efforts of various small farms in the region to supply supermarkets with locally produced foods. The idea of bringing the farmers' market to the local supermarket was planted, he says.
"Fast-forward to 2010," says Horan. "I sold the company I was involved with and hired my first employee."
The name for Horan's new venture, Five Acre Farms, came from the principle of small, local agriculture serving its local communities, according to Horan.
"Our focus was on the mainstream customer," says Horan, "improving their access to local food where most of the shopping is happening—in the supermarkets. Less than 10 percent of people can support the farmers' market. We wanted to be in the mainstream shopping centers."
Keeping prices at a level affordable for most people is important to Five Acre. But also, paying the farmers who supply the goods enough to make it possible for those farms to stay in business is vital, according to Horan.
"If we paid our farmers the federal standard, we would be paying just enough for those farmers to go out of business," Horan says. "The government price standard to dairy farmers is not enough. In this country, we've lost 88 percent of our dairy farmers since 1980. But we ask our dairy farmers how much it costs them to farm; we're willing to pay a little more because we think consumers will."
Story by Susan Botich, posted January 3, 2014, continues at Seedstock.com.