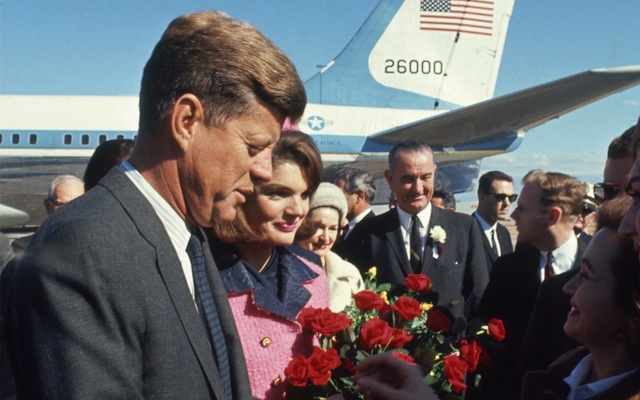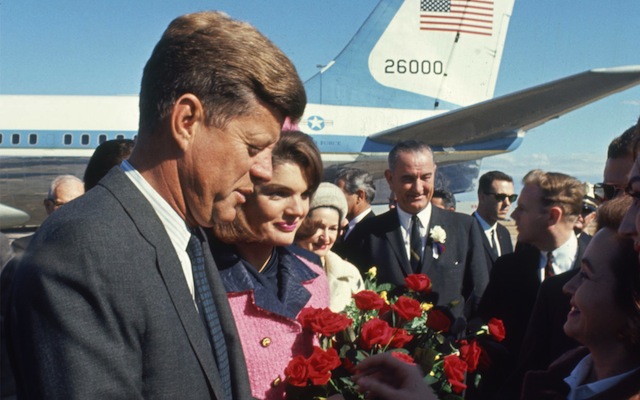 Jeff Spurgeon, the morning host at New York City classical station WQXR, uncovered one of the most moving, and spontaneous, reactions to the news of President John F. Kennedy's assassination. He posted the following report at WQXR.org
http://www.youtube.com/watch?v=IVNKNz-lc6k
The radio microphones were present at a Boston Symphony Orchestra concert at an extraordinary moment in American history.
On November 22, 1963, conductor Erich Leinsdorf was leading the regular Friday afternoon BSO concert at Symphony Hall. Before the program began, it had been reported across the nation that president John F. Kennedy had been shot by a sniper while riding in a motorcade in Dallas. It was known, too, that his injuries were serious, but that was all the information that was available
During the first half of the concert, what was feared became confirmed: Kennedy's wounds were fatal. Monitoring news reports backstage at Symphony Hall, orchestra officials determined to continue the concert, but with a change in the program. Librarians pulled orchestral parts to Beethoven's "Eroica" funeral march from the shelves and brought them down to the stage door. After learning of the tragedy himself backstage, Leinsdorf walked back onstage, relayed word to the audience, and led the BSO in a work in tribute to the nation's fallen leader. Listen to that moment in the audio above.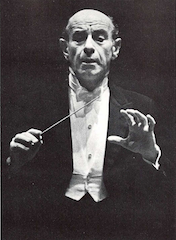 Leinsdorf was, in many ways, the right man for this task. He was an old-world conductor who found great success in the New World. Born on February 4, 1912, in Vienna, Leinsdorf's musical talent was discovered early. He studio piano, cello, and conducting at the Mozarteum in Salzburg, and at the University of Vienna and the Vienna Conservatory. He assisted Bruno Walter and Arturo Toscanini at the Salzburg Festival in the 1930s, but left Europe for New York in 1937 to escape the rising Nazi influence. He went to work as an assistant conductor at the Metropolitan Opera in 1938.
In the early '40s, Leinsdorf became an American citizen and was appointed Music Director of the Cleveland Orchestra. A draft notice ended that job and, after the war, he found himself in a three-way race with George Szell and Vladimir Golschmann for the Cleveland position, which Szell won. Leinsdorf found a musical home with the Rochester Philharmonic, and spent eight years there, returning to New York to work at both City Opera and the Met.
In 1962 he began a prestigious appointment as music director of the Boston Symphony, and remained with the BSO until 1969, making a number of successful recordings. In spite of all the time he'd spent in New York, he didn't make his conducting debut with the New York Philharmonic until 1972, but was well-regarded as a guest conductor by Philharmonic audiences. He spent a couple of seasons in the late '70s with the Berlin Radio Orchestra, and helped the Cleveland Symphony through a transition between conductors in the early 1980s. Erich Leinsdorf spent his later years at his homes in New York, Florida, and Switzerland, and died in Zurich in 1993.