We've been making a list and checking it twice. Not like Santa, mind you, but with an eye towards enumerating the continuing insults to our Native Americans. While the mainstream press is fulminating over Miley Cyrus's latest self-inflicted and very public humiliation, a piece of Sioux history is about to be sold out from under the tribe, a big movie star (who portrayed a Native American in one of the summer's biggest box office bombs) is grandstanding about buying the land in question and returning it to the tribe but has done nothing more than pay lip service to the idea (and through his "handlers" at that), and Congress keeps finding new ways to make life harder for Native Americans.
In chronological order, then, read and believe what's happening. It's real, it's sad, it's outrageous. Then read on for our tribute to the great Sioux chief, Oliver Red Cloud, who, on July 4, at age 93, walked on.
Johnny Cash, 'Big Foot,' from his 1972 album, America. With scenes from Wounded Knee
ANGER OVER PLAN TO SELL SITE OF WOUNDED KNEE MASSACRE
By John Eligon, The New York Times
March 30, 2013
…the massacre site, which passed into non-Indian hands generations ago, is up for sale, once again dragging Wounded Knee to the center of the Indian people's bitter struggle against perceived injustice–as well as sowing rifts within the tribe over whether it would be proper, should the tribe get the land, to develop it in a way that brings some money to the destitute region.
James A. Czywczynski of Rapid City is asking $3.9 million for the 40-acre plot he owns here, far more than the $7,000 that the deeply impoverished Oglala Sioux say the land is worth. Mr. Czywczynski insists that his price fairly accounts for the land's sentimental and historical value, an attitude that the people here see as disrespect.
Read more here:
http://www.nytimes.com/2013/03/31/us/wounded-knee-site-for-sale-stirring-controversy.html?pagewanted=all
SAVE WOUNDED KNEE
By Joseph Brings Plenty, The New York Times
April 11, 2013
Wounded Knee should be preserved as a monument, not sold at auction.
Read more here:
http://www.nytimes.com/2013/04/12/opinion/save-wounded-knee.html?_r=0
BROKEN PROMISES
By Byron L. Dorgin, The New York Times
July 11, 2013
Op-Ed article by former Sen Byron L Dorgan holds failed policy of sequestration is hurting American Indian children, country's most at-risk population; holds policy, which is cutting programs that were promised them when their tribal lands were taken, should never have applied to sovereign Indian reservations in the first place; calls on Congress to hold investigative hearings on country's unfulfilled treaties with American Indians.
Read more here: http://www.nytimes.com/2013/07/11/opinion/broken-promises.html?_r=0
PAIN ON THE RESERVATION
By Annie Lowery, The New YorkTimes
July 12, 2013
Legislation specifically exempted many programs that benefit low-income Americans, but virtually none aiding American Indians were included.
Read more here:
http://www.nytimes.com/2013/07/13/business/economy/us-budget-cuts-fall-heavily-on-american-indians.html?ref=indiansamerican
ABANDONED IN INDIAN COUNTRY
By The Editorial Board, The New York Times
July 23, 2013
The cuts that are part of the mandatory sequestration are bringing misery to the reservations, but Congress offers no response.
Read more here:
http://www.nytimes.com/2013/07/24/opinion/abandoned-in-indian-country.html?ref=indiansamerican
AND THEN CAME JOHNNY DEPP…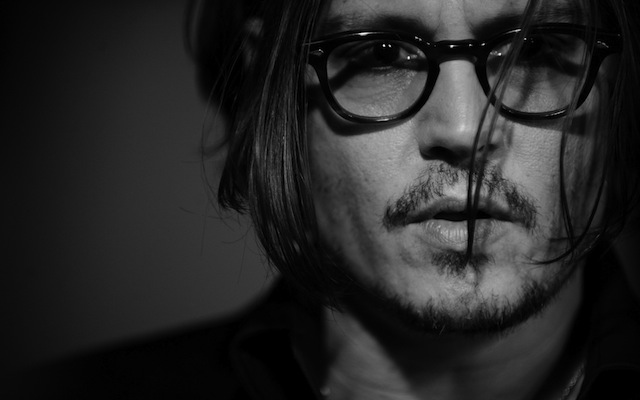 TRIBE: JOHNNY DEPP WANTS TO BUY WOUNDED KNEE
July 11, 2013 6:54 am
Kevin Abourezk, Lincoln Journal Star and Daniel Simmons-Ritchie, Journal staff
Actor Johnny Depp, who plays Tonto in the recently released movie "The Lone Ranger," plans to buy land at the site of the Wounded Knee massacre in South Dakota and give it back to the Oglala Sioux Tribe, a tribal official said Wednesday.
"He would like to make that offer if we're willing," President Bryan Brewer said. "This is a great thing that is happening."
Brewer said he got a call Wednesday from a representative for Depp, who is in England, telling him the actor wanted to make an offer on a 40-acre piece of land near the Wounded Knee burial ground on the Pine Ridge Indian Reservation.
Land owner James Czywczynski, 76, has said he wants $3.9 million for that parcel where soldiers from the Seventh Cavalry killed 300 Lakota men, women and children in 1890, and an additional $1 million for a 40-acre parcel in Porcupine Butte. Czywczynski has said he will only sell the parcels as a package deal.
Brewer said the tribe's leaders must decide whether they want Depp to make the offer, considering it means paying a vastly inflated price for the land. Shannon County has appraised the parcels at a combined value of $14,000. Czywczynski's $4.9 million price tag has angered many in the Native American community who view it as bordering on extortion.
"We just hate to see that guy get rich off us," Brewer said.
Read more here:
http://rapidcityjournal.com/news/tribe-johnny-depp-wants-to-buy-wounded-knee/article_45dbae1e-cab8-523a-a996-3dc36a4177f2.html
JOHNNY DEPP'S WOUNDED KNEE OFFER CALLED GENEROUS, BUT SOME THINK IT'S MISGUIDED
By Leslie Reed/World-Herald Bureau
July 12, 2013 at 1:00 am/Updated at 1:28 am at Omaha.com
LINCOLN — Actor Johnny Depp's offer to pay a multimillion-dollar price tag to restore ownership of the Wounded Knee massacre site to the Oglala Sioux likely won him new fans in Indian country.
But it doesn't resolve the question of how to honor the dead of Wounded Knee.
"It's an easy answer, but it's not really a solution," said Elizabeth Castle, until recently a history professor at the University of South Dakota who has studied the events of Wounded Knee.
Chuck Trimble of Omaha, a Native American rights advocate and journalist who is an enrolled member of the Oglala Lakota nation, is among those who think Depp should do something else with his money.
"I think it's very generous of him, but there are quite a number of people who wish he wouldn't do this," Trimble said. "If he wants to give millions, he should give it to a cause, and not pay it to a man who is holding the Wounded Knee site for a price–and it's very questionable how he got it in the first place."
Read more here:
http://www.omaha.com/article/20130712/NEWS/707129916
JOHNNY DEPP NOT THE ONLY HOPE FOR RECLAIMING WOUNDED KNEE
Gale Courey Toensing
July 12, 2013
Indian Country
Today Media Network.com
The sale of Wounded Knee to actor Johnny Depp or any other individual is not the only option for that sacred land.
Scott Barta, a Lakota activist, has called for a Treaty Meeting at the Wounded Knee Massacre site for Saturday, July 13, to discuss strategies for getting the 1851 Treaty of Fort Laramie honored and respected.
The 1851 Treaty between the United States and representatives of the Cheyenne, Sioux, Arapaho, Crow, Assiniboine, Mandan, Hidatsa and Arikara nations affirmed the nations' traditional territories and gave the U.S. the right to establish roads and military posts in the respective territories. The treaty also asserted that, by signing it, the nations did not "abandon or prejudice any rights or claims they may have to other lands; and further, that they do not surrender the privilege of hunting, fishing, or passing over any of the tracts of country heretofore described."
Saturday's meeting, which will begin at 4:45 p.m., is a "special meeting," Barta said. "There are other Treaty Councils around that have treaty meetings periodically in the area but this one is going to be particularly about the Wounded Knee sale or putting it into trust or making it a national park the way certain people are thinking about doing with that land that's in the middle of a treaty territory in the middle of the Pine Ridge Reservation."
Wounded Knee is the site where the U.S. government's 7th Cavalry slaughtered hundreds of unarmed men, women and children in 1890. It has become the iconic site representing the U.S. government's genocide against all the Indigenous Peoples of Turtle Island. (Related story: "A Tour of Wounded Knee: Why It Matters, Why It Hurts")
A lot of non-Indian people ask how non-Indians came to own the Wounded Knee site and other land on the Pine Ridge Reservation and in Indian country in general, Barta said. "They don't understand how under duress the checker boarding and Homestead Act and other 'legal' details caused that illegal action to happen to begin with. The meeting will be trying to educate on that and trying to get treaty people to see a direction on how to go about addressing that issue—what they can do, what their legal rights are with regard to how to reclaim it or whatever they decide they want to do. It's kind of a strategy meeting to know more about how to address this issue, to talk about ideas and actions."
Read more here: http://indiancountrytodaymedianetwork.com/2013/07/12/johnny-depp-not-only-hope-reclaiming-wounded-knee-150392
JOHNNY DEPP'S INTEREST IN WOUNDED KNEE CAUSES A STIR
AP/July 12, 2013, 5:13 PM
CBS News.com
For months, questions have swirled about whether developers, activists or tribes would be willing to plunk down millions to buy a portion of the Wounded Knee National Historic Landmark. Now there's a new potential buyer in the mix: Johnny Depp.
But is the star of "The Lone Ranger" really preparing to be the one who buys the property where hundreds of Native Americans were killed? Or is it just the latest rumor in the contentious debate over the landmark's future?
Depp touched off the story when he told London's Daily Mail newspaper that he is working to buy a piece of the landmark on the Pine Ridge Indian Reservation to give back to the tribe because it's important to their culture. The site is where 300 Native American men, women and children were killed by the 7th Cavalry in 1890.
"I am doing my best to make that happen," he told the newspaper of a possible purchase. "It's land they were pushed on to and then they were massacred there. It really saddens me."
Landowner James Czywczynski, whose family has owned the property since 1968, is trying to sell the 40-acre fraction of the historic landmark and another 40-acre parcel for $4.9 million. The two parcels of land have been assessed for $14,000. The sale has sparked outrage among tribal members who feel Czywczynski is trying to profit from the killing of their ancestors.
Since the interview was published last week, Depp's been quiet, and there's been no record of an offer made for the land. Depp's publicist did not respond to repeated calls and emails seeking comment, while Czywczynski, who has said his goal has always been to get the land back to the tribe, did not return calls.
Oglala Sioux President Bryan Brewer, whose tribe lives on Pine Ridge, said he has not been contacted by anyone in Depp's camp and was first notified of the actor's interest when someone from England called him for reaction. Brewer said he and a group of descendants of Wounded Knee survivors are hoping to meet with Czywczynski soon.
The possibility of the celebrity purchase is generating debate in Native American communities. Some question Depp's motives due to the timing of "The Lone Ranger" release, which debuted with a dismal $19.5 million in ticket sales on its opening weekend in early July. Depp, who plays the part of the Native American character Tonto in the film, has been accused of playing into stereotypes and misappropriating Native American culture. Tonto speaks broken English, wears a stuffed crow on his head and has a face painted with white and black stripes. Some Native Americans view the character as a parody.
Depp's also been criticized for saying that he does have Native American ancestry, but he's unsure if it's Cherokee or Creek.
"People I've talked to think he's in it for redemption because he's gotten bad reviews," said Oglala Sioux tribal member Dawn Moves Camp, 30.
Read more here:
http://www.cbsnews.com/8301-207_162-57593566/johnny-depps-interest-in-wounded-knee-causes-a-stir/
And that, as of August 5, is all anyone has heard of Johnny Depp and his interest in buying Wounded Knee. The operative phrase here is, Stay tuned, but don't hold your breath.
Sioux Nation Chief Oliver Red Cloud, 93, Walks On
He served as chief of the Sioux Nation since 1977. He was a delegate to the United Nations and a champion of Lakota culture on Turtle Island and abroad. He was also a fourth descendent of Chief Red Cloud, who led an umber of battles against the United States Army and was signatory to the 1868 Fort Laramie Treaty. Chief Oliver Red Cloud walked on July 4 at the age of 93.
"The Sky turned Red today as the spirits are preparing to escort our great leader, father, grandfather, great grandfather, Chief Oliver Red Cloud across the Milky Way. Grandpa Oliver, I know your family and your ancestors are preparing to welcome you home. The knowledge, the wisdom, the compassion, the end of an era," said Lynette TwoBulls, Red Cloud's niece on Facebook.
Vanessa Red Cloud, one of Oliver Red Cloud's 36 grandchildren, said that her grandfather died from a long-running illness at 4:20 p.m while surrounded by family. Red Cloud, who lived on the Pine Ridge Reservation, was admitted to Rapid City Regional Hospital in early January and transferred to Denver for treatment.
Oliver Red Cloud, a former foreman for the Bureau of Indian Affairs, has served as chief of the Sioux Nation since 1977. He was a fourth generation descendant of Chief Red Cloud; a powerful war chief in the 1800s. Chief Red Cloud led several tribes in battle against the U.S. Army and also signed the 1868 Fort Laramie Treaty peace agreement.
In a phone interview, Vanessa Red Cloud broke into quiet sobs while remembering her grandfather.
"Words can not describe how this man has become a part of everyone's life as a whole," she said. "Family-wise. Community-wise. Reservation-wise."
Vanessa Red Cloud said that her grandfather had chosen a chief to succeed him before he died, but the name wouldn't be released until the family had time to grieve.
Steve Emery, 54, Oliver Red Cloud's nephew and a private attorney in Rapid City, described his uncle as a lifelong advocate for the Lakota culture.
"He was passionate about making sure that the kids knew the Lakota ways and that they knew about the treaty–the 1868 treaty, the 1851 treaty–and the special relationship that exists between the United States and the great Sioux Nation," he said.
Oliver Red Cloud served as chairman of the Black Hills Sioux Nation Treaty Council where he advocated for the U.S. government to adhere to those treaties, which guaranteed ownership of the Black Hills to the Lakota. The U.S. Supreme Court awarded a multi-million dollar settlement to the tribes in 1980 to compensate for displacement, but the tribes have refused to accept it, arguing that the land must be returned.
Emery said that Oliver Red Cloud had taken that fight to the world stage. He served as a delegate to the United Nations and traveled as a figurehead for the Lakota.
"He traveled to Japan and Europe, all to gather support so our treaty rights wouldn't be forgotten," he said.
But although he may have undertaken his share of international travel, Red Cloud was no jet-setter. His family said he lived a modest existence on a family ranch a few miles west of Pine Ridge Village.
"My grandpa did not live a wealthy life," said Amy Wilson, 43, another of Red Cloud's granddaughters. "He didn't live above his people."
Red Cloud's funeral was held on Saturday, July 13, following a on Thursday and Friday evening at the newly built gym in Pine Ridge High School.
For Wilson and other tribal members, it will be a celebration not only of Red Cloud's life, but his legacy.
"He's got big moccasins to fill," Wilson said. "And I don't think anyone can ever fill them."
Succession of Sioux Nation chiefs:
Red Cloud, 1868-1909
Jack Red Cloud, 1909–1928
James Red Cloud, 1928–1960
Charles Red Cloud, 1960–1977
Oliver Red Cloud, 1977–2013
Sources:
Rapid City Journal July 06, 2013 by Daniel Simmons-Ritchie Journal staff
Indian Country News, July 8, 2013