'…a footloose liberation of body and soul…'
LICKETY SPLIT
Robert Randolph and the Family Band
Blue Note
The pedal steel guitar is an instrument with many emotions and no fear expressing any of them. For example, it can cry briny tears, spit in indignant frustration, and lift its voice in joyous celebration.
It's the latter emotion that the steel guitar expresses on Lickety Split, Robert Randolph and the Family Band's first album in three years. While the twelve tracks cover a wide swath of popular sounds, the constant is the chirping, squealing, shouting steel guitar that has propelled Randolph to status as one of the instrument's most revered performers.
Legendary guitarist Carlos Santana joins the group on "Blacky Joe," and on "Brand New Wayo," he sears the Meters-style funk selection from head to foot with red-hot guitar licks. The Family Band is nothing if not versatile, shifting from a cover of the Ohio Players' "Love Rollercoaster" to the swaggering country-rock "All American" to "New Orleans," a paean to the Big Easy done up in fragrant vocals and musical mojo.
Robert Randolph & The Family Band, 'Born Again,' a live performance of the first single from the new album Lickety Split
But lest one thinks the group has traveled too far from its House of God roots, nothing can be further from the truth. Randolph explains that the title track borrows liberally from a riff they used to do in church during the "Jubilee Jam Session Time." "Born Again," the current single, is smothered in gospel grit while hinting at Stephen Stills' "Love the One You're With" in the chorus. The romping "Get Ready" is an evocation of a Holy Ghost praise break as the steel guitar runs figuratively up and down the aisles in pure bliss.
A sobering note on the album is "Welcome Home," a stinging reminder of the waste of war. The Family Band ends on an upbeat note, however, with a wild-eyed cover of the Rascals' "Good Lovin.'"
Overall, Lickety Split is good, clean fun, a footloose liberation of body and soul.
When not touring and performing, Robert Randolph is remodeling an abandoned school building in his hometown of Irvington, New Jersey, to be the Robert Randolph Music and Arts Program for youth.
Picks: "Get Ready," "Born Again."
'…a smile on your face, a stomp in your step…'
I MAY BE HOPPIN'
Win Thompkins & the Stompers
Uncle Win's Music, Inc. (2013)
I May Be Hoppin' by Winfred "Win" Thompkins & the Stompers tickles me. And that's a good thing.
These guys have held on tighter to the 1960s gospel quartet style than most groups that say they do. Not only does the group have a superb bass singer and a pedal steel guitar, but Win Thompkins channels Rev. Claude Jeter of the Swan Silvertones when he lofts his high falsetto cries.
The musical nostalgia of Lauderdale Lakes, Florida's Thompkins is not surprising. In the 1970s, the teenaged "Ambassador of Foot Stompin' Gospel" and his brothers recorded as the Thompkinaires for Hoyt Sullivan's HSE label.
The hip-slapping and hand-clapping on I May Be Hoppin' begin with the opener, "I've Learned to Rest" and continue with the tongue-in-cheek peek at sometime Christians on "Buncha But Christians." "Thunder in the Silence," an ode to the importance of listening to that "still, small voice," takes on a bluesy tone, as does "He's Still Alive."
Win Thompkins & the Stompers, the title track from the new album I May Be Hoppin'
The stomping referenced in the quartet's name is most demonstrative on "Foot Stompin' in the Field," an evocation of the soul-freeing power of the outdoor revival. The antiphonal "Feed My Sheep" employs the rare ring shout rhythm and, as such, is the most striking and instantly memorable selection on the album.
The title track feels like a Williams Brothers story as the group sings about a church mother who needs a cane to walk but still manages to visit those less fortunate, declaring "I may be hoppin', but I ain't stoppin'."
The production values of I May Be Hoppin' are decent, though I would love to hear the group with top-shelf engineering bolstering their sound. Nevertheless, the new release by Win Thompkins & the Stompers will put a smile on your face and a spring—-or better yet, a stomp—-in your step.
Picks: "Foot Stompin' in the Field," "Feed My Sheep."
'overflowing with optimism'
READY
Lisa Page Brooks
Habakkuk Music (2013)
Believe the promotion and cyber chatter: Ready is one of gospel songstress Lisa Page Brooks's best albums to date. The project's dozen radio-size songs overflow with optimism, whether bouncy and bright or serious and hymnic.
An alumna of the female gospel group Witness and spouse of singer-songwriter-producer Michael Brooks (Commissioned), who wrote most of the album's songs and co-produced with Justin Brooks, Lisa Page Brooks conveys joie de vivre as well as a veteran's sense of timing in her singing. Time and again on Ready, she transitions seamlessly from jazzy pop to evangelical firebrand in the course of four-minutes.
'Why is there so much confusion/why don't we fight for the weak/why do we live the illusion/that someday we'll ever find peace': Lisa Page Brooks, 'Heal the Land,' from Ready
The album's current single, "God Thing," is a breezy and rhythmic recommendation—with subtle nods to the Isley Brothers' "It's Your Thing"—to follow God's direction, because it is the best way. "Love Somebody Else" is a lovely ballad with the equally lovely sentiment of paying love forward.  The title track is a reworking of a Commissioned single that posits the standard caution to "get your house in order" and be ready when Jesus comes. "Better Than Life" is a feel-good inspirational song, which says that God's love is better than life itself.
Brooks's traditional gospel roots show on tracks such as "Empower Me" and the prayerful "Heal the Land," where she lets loose with unsubtle evangelistic fervor.  She delivers the hymn "Great is Thy Faithfulness" like a dyed-in-the-wool church soloist, accompanied (naturally) by a B3.
Lisa Page Brooks has thus far had a successful ride with April Washington-Essex's Habakkuk Music imprint, one that has brought her hits such as "I Want to Say Thank You" and "God is Good." Ready is the latest chapter in this winning streak.
Picks: "Better Than Life," "God Thing."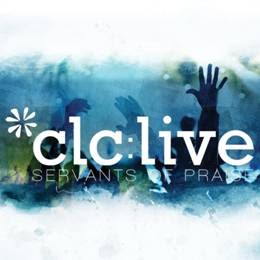 '…praise ought to be color-blind…'
CLC: LIVE
Servants of Praise
It is often said that the most segregated time of the week in Chicago is Sunday morning. But Jon Jones, Worship and Fine Arts Pastor of Christian Life Center in suburban Tinley Park, Illinois, believes praise ought to be color-blind.
He and the Servants of Praise choral ensemble of Christian Life Center demonstrate their commitment to multiculturalism on CLC: Live. Originally intended to be an album for church member consumption, Jones decided to put the package out there for the world to experience.
The 30-member Servants of Praise choir is as diverse as the church. The songs and arrangements they present on the album individually showcase various sacred styles, from Michael W. Smith and Chris Tomlin-esque CCM to the P&W of William McDowell and Israel Houghton.
The album's single is "Higha'," with a Caribbean-fueled rhythm, while "I Am Free" and "I Am Forgiven," the latter co-written by Houghton, are high-energy power praisers. "All He Says I Am" is Christian rock with a layered Coldplay vibe. The most affecting moments, however, are the quietly simmering ones, notably "Higha' Flow," which links together well-known songs about the name Jesus; "Medley;" and especially "The Anthem," which opens with a cappella melodic declarations from Jones and transitions into heart pounding Hallelujahs.
Jones and other lead vocalists are passionate—the female lead on "Love Song" paints an especially lovely portrait—-and the melody lines are as expansive and elastic as the worship experience for which it provides the soundtrack. While no song or performance leaps out as groundbreaking, the overall atmosphere the album establishes, which shifts during the hour of music from electric red to peaceful blue, is what sells it.
Picks: "The Anthem"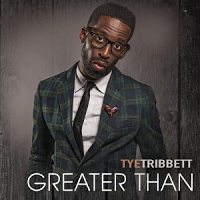 '…a sensory kaleidoscope of color, sound and motion…'
GREATER THAN
Tye Tribbett
Motown Gospel
Greater Than is Tyrone "Tye" Tribbett's fifth full-length album but his first for Motown Gospel (formerly EMI Gospel), which signed him to its star-packed roster several months ago.
Recorded live in churches in Los Angeles and Sunrise, Florida, Greater Than is one-half quintessential Tribbett: fist-pumping power praise from the lithe, gymnastic singer and his team of vocalists and musicians. The other half exposes a more introspective and melodic side of the artist, as he fashions P&W songs with a musical complexity that almost defies definition.
Songs such as the opening "Nobody" and "You Are Everything" are vertical praisers shot like a cannonball upward, and the spirited "Stayed On You" borrows riffs from George Harrison's hit, "I've Got My Mind Set On You." "He Turned It" is revival-tent gospel, Tribbett style.
Tye Tribbett, 'If He Did It Before…Same God,' from the album Greater Than
But if the current single, "If He Did It Before…Same God," is more typical of the artist's energetic, congregation-engaging music, songs such as "Beauty for Ashes" and "Better" are meditative, with atypical song construction and sophisticated choral harmonies from the nine background vocalists.
The omnipresent Zacardi Cortez joins Tribbett on the title track, adding his trademark grit to this praise litany, and KJ Scriven cameos on "What Can I Do," one of the passionate and hypnotic P&W tracks occupying the middle section of the CD.
As lifetime achievement awards are bestowed on contemporary gospel innovators such as John P. Kee, Pastor Hezekiah Walker and Donnie McClurkin, and Kirk Franklin gets props as an industry veteran, the question becomes: who is the face of tomorrow's gospel music? While Walker, Franklin, Kee, and McClurkin remain very much a part of today's gospel music scene, artists such as Deitrick Haddon and Tye Tribbett are emerging as the newest innovators in a genre at once friendly to, and suspicious of, the new.
Not so much arriving as exploding on the gospel scene in 2004 with his debut, Life, Tye Tribbett is a sensory kaleidoscope of color, sound and motion. However, with Greater Than, Tribbett and his vocalists and musicians communicate to millennial worshipers in two musical languages: ebullient and restrained. Thus, even those of us who straddle the fence between Boomer and Gen X find it easy to become engrossed in the rhythm and praise.
Picks: "Greater Than," "He Turned It."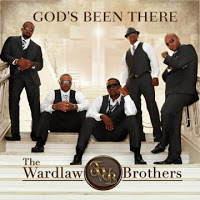 '…a solid vibe…'
GOD'S BEEN THERE
The Wardlaw Brothers
TWB Records/New Day Christian Distribution (2013)
If Boyz II Men forsook R&B for gospel, they would sound like the Wardlaw Brothers.
This contemporary gospel quintet from Lyons, Georgia, blends the finger-popping rhythms of Boyz II Men, the breathy harmonies of Take 6 and the pop sensibility of the Winans to create a style that falls somewhere between quartet and contemporary gospel group.
God's Been There is an apt title for the Wardlaw Brothers' new CD, the first to be nationally distributed on their new label, TWB Records. The lyrics to several of the baker's dozen selections, all of which link to biblical passages, glorify God as father to the fatherless, friend to the friendless, and the one true light in the midst of darkness. When you can count on nobody else, concludes the group on the title track, you can count on God. He's been there all along.
EPK for the Wardlaw Brothers' new album, God's Been There
In addition to possessing deep, resonant harmonies, TWB is blessed with fine lead singers, showcased most notably on the shouting vamp for "Thank You," the passionate "Somewhere Listening" (the album's debut single), and "Right Now Lord." The latter piece is TWB's new single and the most traditional sounding on the package, with its hip-slapping beat and old-school arrangement. "Hallelujah," a high-energy EDM praiser, exists at the other end of the sonic spectrum.
The album concludes with the heartwarming "Welcome Home Soldier." Preceded by an audio snippet of President Obama welcoming servicemen and servicewomen back to the U.S., the song chronicles the many sacrifices veterans have made in serving the country. Listening to the lyrics, I couldn't help thinking that the song is also a metaphor for overcoming the struggles of everyday life.
God's Been There has a solid vibe that will please fans of quartet and contemporary gospel alike.
Picks: "Somewhere Listening," "Right Now Lord."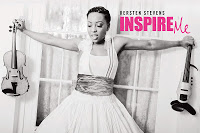 '…queen of the sacred violin…'
INSPIRE ME
Kersten Stevens
If, as Harold Rayford says, gospel and jazz are first cousins, Kersten Stevens' new album, Inspire Me, is a family reunion.
Queen of the sacred violin, Stevens blends jazz and gospel with grace and skill, surrounding herself on Inspire Me with equally gifted musicians, most notably classically-trained keyboardist Damien Sneed.
Fitting hand-to-glove with Stevens' flowing improvisation are selections such as Richard Smallwood's "Center of My Joy" and "Total Praise;" Bill Gaither's "Because He Lives" (the percussion gives it an African flavor); and Carlis L. Moody Jr.'s "Lord, I'm Available To You." An original composition, the soft worship ballad "Right Where You Are," benefits from a lovely solo by the Brooklyn Tabernacle Choir's Alicia Olatuja. The combo whips much-needed life into that dowdy old hymn, "Holy Holy Holy," while Miki Hayama's piano solo adds an exquisite touch.  "'Tis So Sweet" suggests Stevens could do an entire album of reconstituted hymns.
Kersten Stevens, on violin, 'Inspire Me,' official video from the like-titled album
Lest one get the impression that Inspire Me is solemn and slow groove, "I Just Wanna," with confident vocals by Deah Harriott, is a charging R&P (rhythm and praise) number. "The Shout" is a praise break, with Stevens' signature violin riffs prodding the saints along. "Nobody But You," sung by Charles Mack, has a shoulder-moving beat. Dotting the project are short snippets of kitchen table conversations between the artists about the importance of inspiration in creating new music.
Inspire Me combines strings and brass with drums, bass, and keys to produce a sound fresh and exciting as it is meditative.
By using the social philanthropy site Kickstarter to help breathe life into her project, Kersten Stevens is among a new breed of musicians who are retaining artistic control of their product by funding the production on their own. The CD launch party took place on July 30 at Harlem's historic Apollo Theater, where Stevens is the on-camera personality and social media correspondent.
Picks: "Total Praise," "Right Where You Are."