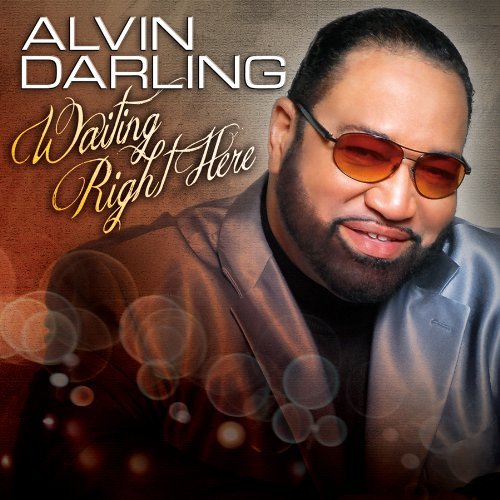 Waiting Right Here, the latest album release by Stellar and Dove Award nominee Alvin Darling, showcases the singer-songwriter's Pentecostal church roots and years spent on the gospel highway as a quartet singer.
Like all gospel and many secular singers, Darling grew up in the church. His grandmother raised him, and "when she went to church," he said, "I went to church!" He attended a Church of God in Christ church now known as Smith Memorial COGIC, in Newark, New Jersey. His uncles had a locally popular gospel singing group called the Darling Brothers.
The teenaged Darling switched from Smith Memorial to the Deliverance Evangelistic Revival Temple, under Apostle Arturo Skinner, and started singing semi-professionally with a quartet called Jumpin' Chester and the Southland Singers. The quartet traveled frequently and also recorded; one single featured an early Darling song composition, "If Jesus Came Today."
"We traveled with all of the older groups," Darling recalled, "including the Swanee Quintet. I was on the road twenty-four/seven. That's how I got my start in the business, as a singer and songwriter."
http://www.youtube.com/watch?v=1QOdlCJ_7A4
Alvin Darling, 'Live Out Loud,' the first single from his new album, Waiting Right Here
As a new entrant in the gospel music industry, Darling emulated the Caravans "because they were all lead singers. So when I started my first group, the Alvin Darling Ensemble, I recruited friends who were lead singers and were not singing with anybody else. It was a really dynamic combination. We stayed together for a long time, but it was hard to keep the group together." Darling later formed another gospel group, Alvin Darling & Celebration.
Little did Darling know that his fascination with the Caravans would result in writing songs for three of the group's most famous members: Shirley Caesar, Dorothy Norwood and Albertina Walker. Further, his "He's All Over Me," recorded originally by Bishop Jeff Banks and the Revival Temple Mass Choir, was sung by Caesar and Whitney Houston for the film The Preacher's Wife.
Darling defines his overall approach to gospel music as "versatile. We sing all types of music on our shows, but I'm 60 percent traditional. The rest is inspirational and praise and worship."
Although Waiting Right Here was slated for a fall 2012 release, it did not come out until this past April. "It was a rough time getting this album together," Darling admitted, "but it was a joy doing it. This is the first time I've had so many different musicians and singers working with me. For example, I worked with Loren [Dawson], who was assistant musical director for [BET's] Sunday Best two years in a row, the drummer for Patti LaBelle, the lead guitar player for Mary Mary, and Marvin Sapp's musical director."
Alvin Darling with his earlier group, Celebration, 'All Night,' from their 2005 album, You Deserve My Worship
He added: "The album is also somewhat different for me because there are several ballads on it. We haven't done that many ballads in the past."
The album also shines the spotlight on Beverly Bynes Roberts, who Darling calls "a fantastic singer. Years ago, she sang background for LaShun Pace. She is also from the Church of God in Christ, and sings in the church." Roberts is receiving accolades from fans and critics for her contributions to the album.
Like his Emtro labelmate Troy Sneed, Darling thrives on singles. The first single issued from Waiting Right Here was "Walking with Jesus," followed by the title track, which Darling says continues to do well. The current single is "Live Out Loud," and Darling anticipates that the next single will be "Zion," "because it is traditional, down-home, period!"
Darling admits that getting the album ready for release has taken its toll. He's feeling fatigued and longs for a rest. Still, he continues to support the album by doing interviews, touring and working social media. The grandson of Rev. Milton Biggham recently asked him to write a song, so a new composition is now on Darling's to-do list.
"Even when I'm resting," he says with a laugh, "I'm working!"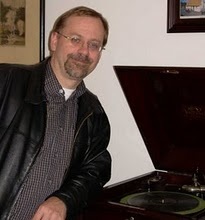 Bob Marovich is a gospel music historian, radio announcer and author. His "Gospel Memories" radio program of vintage black gospel music and artist interviews airs live first Sundays from 3 a.m. to 7:30 a.m. on Chicago's WLUW 88.7 FM, and streams live at the station's website. Snippets of recent broadcasts can be heard online at the Gospel Memories Radio Show. Bob is also founder and editor of The Black Gospel Blog.