'…SGM unveiled in all its radiance…'
SURRENDER (DVD)
Shekinah Glory Ministry
Kingdom Records
In director Joel Kapity's hands, the DVD companion to Shekinah Glory Ministry's 2012 CD release, Surrender, is not the standard gospel video: it's a motion picture. Going beyond the typical treatment, Kapity turns the colorful nuances of the Shekinah Glory Ministry live recording session into something that could be considered a music documentary.
And there are many nuances. Those familiar with SGM know it is a kaleidoscopic praise pageant produced by a cast of dozens, including singers, musicians, psalmists, minstrels, banner-wavers, praise dancers, and kara (whirlers). So much of it is captured on Surrender that a non-believer would be excused if he were at first intimidated by the largesse of the ceremony.
What especially distinguishes this DVD from other gospel videos is the camera's fixation on close ups of audience members as well as the musical performers. From tear-stained faces and bodies pitched forward or bowed down during such dramatic songs as "Champion" and "Broken," or the joyous holy steppers party that erupted during "By Faith," Kapity illustrates the multi-faceted impact of the worship experience on both cast and audience.
Promotional video for Shekinah Glory Ministry's new album, Surrender
The dramatic and poignant performance of "Broken" by Chicago gospel singer Kim Stratton is alone worth the price of the DVD. Where Stratton's single "Favor Ain't Fair" was playful, "Broken" is brutally honest, the soul seeking spiritual renewal by exposing its rawness to earth and heaven. By the song's conclusion, praise dancers lead a handful of emotion-filled participants to the altar where they prostrate themselves.
Although Apostle H. Daniel Wilson is the pastor of Valley Kingdom Ministries in Oak Forest, Illinois, the church SGM calls home and where the live recording took place, music minster Phil Tarver is the omnipresent force propelling the program forward through its emotional highs and lows. Daniel Weatherspoon's music production is top-notch, as always.
Truth be told, if SGM and Kapity skillfully interspersed some of the behind the scenes bonus footage with the program itself, and edited the entire work from its 2:35 running time to just over two hours, Surrender could well become modern gospel's equivalent of The Song Remains the Same, Peter Clifton and Joel Massot's 1976 epic depiction of heavy metal masters Led Zeppelin touring at their peak. This is Shekinah Glory Ministry at its peak and unveiled in all of its radiance.
'…a hallelujah good time…'
LIVE IN ATLANTA
Monica Lisa Stevenson
Puretonez Productions (2013)
As her new album, Live in Atlanta, demonstrates, Monica Lisa Stevenson and live performance go together like bacon and eggs.
An unrelenting pursuit of the gospel highway has honed Stevenson's vocal and gospel performance skills to the point that she has even sang with the venerable Caravans, earning her the sobriquet of Fifth Caravan. She brings her A-game to this new album, recorded just south of Atlanta in Jonesboro, Georgia, starting with the opening track and current single, "Lead Me," a funky but prayerful appeal for direction.
Thankfully, the praise tunes get unconventional treatments-"In His Presence" is done to a rock steady rhythm-but the "going to church" songs are what sell the album. "Hold On" teams Stevenson with the equally hard singing Angela Spivey. It's a driving piece that urges the listener to "keep the faith," though its tempo is so rapid that the title could also be a safety instruction. It is as fiery as her earlier single, "So Glad He Saved Me," which is included on Live in Atlanta as a bonus track and still represents her finest work.
At the Albertina Walker Memorial Concert, Monica Lisa Stevenson (joined by Angela Spivey) performs the Caravans classic, 'Lord Keep Me Day by Day.' The song is featured on the artist's new album, Live in Atlanta
Interestingly, Stevenson's arrangement of Eddie Williams' classic Caravans song, "Lord Keep Me Day By Day," has a smooth contemporary patina, though ever so slightly, as she peppers in old-school couplets such as "One of these mornings, it won't be very long" in her penetrating growl. She uses the song's message of God's safe keeping to offer a testimony about an April 2010 automobile accident en route to Richmond, Virginia, which left two people dead while she and her road team escaped with only minor injuries.
Elder Tim White, an irrepressible ball of energy, joins Stevenson on the reprise of "It's Your Time." Their raspy duet is punctuated by shouts so hard, they would earn an appreciative nod from Clarence Fountain of the Blind Boys of Alabama.
Positioned in the midst of such vocally powerful tracks, "Right There" could be overlooked but it shouldn't be, as it is an extraordinarily satisfying gospel song in the balladic tradition of Myrtle Jackson and James Cleveland.
In short, Live in Atlanta is a hallelujah good time.
Picks: "Hold On," "So Glad He Saved Me."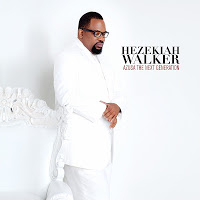 '…a star-studded guest list…'
ACROSS THE NEXT GENERATION
Hezekiah Walker
RCA Inspiration
The big bang of Pentecostalism occurred in 1907 on Azusa Street in Los Angeles when William Seymour held multicultural services in a warehouse there. Attendees of Seymour's services became filled with the Holy Ghost, spoke in tongues, and some sang songs written on the spot. The spontaneous spirit-songs were among the precursors of the lively congregational music for which Pentecostal and Holiness churches became known.
To harness that spirit for the 21st century, choir veteran and Grammy Award-winner Hezekiah Walker has released his fourteenth album, Azusa: The Next Generation. Walker tapped some of today's top talent, artists such as Deitrick Haddon, Donnie McClurkin, John P. Kee, and Brian Courtney Wilson, to assist with the effort. Donald Lawrence, who produced Walker's last project, was also at the helm on this one.
"This is the first time in the history of my career that I've done collaborations with so many artists," Walker noted. "That's what it's all about in this season, us coming together and letting the world know that it is possible for us to stand together as one."
Hezekiah Walker, 'Every Praise,' from his new album, Across the Next Generation
The mix of familiar and new songs are underpinned by an expanded Love Fellowship Choir–the 500-voice Azusa Mass Choir–lofting rich, round harmonies into the atmosphere. Nowhere is this more evident than on "Every Praise," the mid-tempo single.
Opening with a war cry, the high-spirited "I Feel Your Spirit" comes as close as any of the ten tracks to the original Azusa sound, although several evoke the unbridled Pentecostal music lyrically and melodically. For example, "Break Every Chain," the "it" song of 2013, possesses the easy melody and uncomplicated lyrics that mark the sanctified style.
"Breakthrough" and "Work in Your Favor," led by McClurkin and Kee, respectively, are about the good that is coming to a troubled people. Wilson delivers "Grace" in his characteristically satisfying gospel croon.
Azusa: The Next Generation is worth the listen just to hear the star-studded guests on the list, but choir enthusiasts in particular will groove to the music.
Picks: "I Feel Your Spirit," "Every Praise."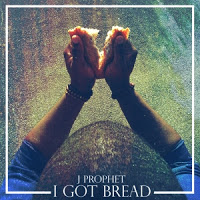 '…much to consider…'
I GOT BREAD
J Prophet
I have written that Christian rappers are the 21st century equivalent of the street corner evangelists of the 1920s and 1930s. They are also versatile and generous with their product. They go out into the highways and byways, literally and musically. They also make singles, mixtapes, and EPs as well as full-length albums, and sometimes they give the music away.
The EP I Got Bread is the latest creation of Rodney Reynolds, aka J Prophet, who has added graduate of Yale Divinity School among his accomplishments. Available for download at the artist's website, I Got Bread explores, among other topics, the fragility of the human vessel/jar of clay. "We may be broken but we're picking up the pieces," J Prophet raps on "Say Hey," and adds during "Breathe," "I may be broken but I'm still a vessel."
And as a vessel, humans have the capability to get refilled through Jesus. J Prophet emphasizes this point during the introspective "Availability" when he rhymes that "emptiness is the possibility to be a vessel" and seeks God's help not only to fill his cup but to fill it to overflow. The compelling female singer Fancy adds her breathy vocals to J Prophet's on "Breathe" and "Availability."
J Prophet, 'The Hunger,' from his new album, I Got Bread
The most poignant track in the seven-selection collection is "When Rainbows are Enuf." Borrowing from the theme of Ntozake Shange's For Colored Girls Who Have Considered Suicide When the Rainbow Is Enuf, J Prophet tells the story of a young girl persecuted by society for the darkness of her skin and the thickness of her hair. He urges us to see how God's loves us so we love ourselves.
"Tie My Hands" reprises Rev. Dr. Martin Luther King Jr.'s "Peace and Power" mantra, which appears elsewhere in the collection, and adds the leader's recorded comments on the difficulties of the Civil Rights Movement to secure a living income for impoverished African Americans. J Prophet uses this as a springboard to reflect on the social and economic troubles today, more than forty-five years after King's assassination, and how God's help is required to stop the killing and starving.
Of the title's meaning, J Prophet writes, "When I say I got bread, I'm thanking God I have something to share. I'm depending on Jesus to shift my focus from what I lack to what I possess."  I Got Bread certainly offers much to consider.
Pick: "When Rainbows Are Enuf"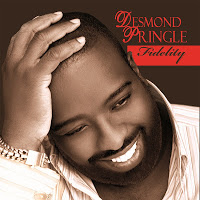 '…the best of the past and present…'
FIDELITY
Desmond Pringle
Kingdom Records (2013)
The gospel sound of Desmond Pringle (no relation to singer-chorister Keith Pringle) is more of a direct link to the early contemporary work of the Hawkins Family than most of today's artists.
Fidelity, Desmond Pringle's debut solo album for Kingdom Records and first album release in six years, demonstrates this with a handful of songs that artfully combine the traditional and contemporary in melody, arrangement, and lyric content.
If the opener, "Until it Rains," is on the far modern side of the gospel music spectrum, "The Latter is Greater" is at the far opposite end.  It is a loose-meter church wrecker on which Pringle, accompanied by album producer Cedric Thompson's gurgling B3, sings about a future that will more than make up for a challenging past. In between are Walter Hawkins-esque ballads such as the title track and "Unmerited Favor," on which Pringle exercises his expressive tenor. A love ballad to God, "Can't Even Imagine" is the most radio-friendly in its smooth production and arrangement.
Desmond Pringle, 'Can't Even Imagine,' the first single from his new album, Fidelity
"Get in the Word" is a havin' church hand clapper on which Pringle encourages everyone to celebrate the word of God, and the prelude to "Nip It in the Blood" is downright hymnic. "Command Your Morning," a smoldering slow gospel jam at rocking chair tempo, finds Pringle in company with fiery vocalists LeJuene Thompson and Lydia Wright, encouraging the listener to control the day with morning prayer and steadfast conviction.
Lest modern gospel listeners think there's nothing on Fidelity for their taste, the magic of the CD is that the songs blend the best of the past and present so well that everything will warm their spirit.
Picks: "Command Your Morning," "The Latter is Greater."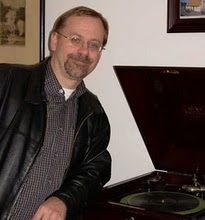 Bob Marovich is a gospel music historian, radio announcer and author. His "Gospel Memories" radio program of vintage black gospel music and artist interviews airs live first Sundays from 3 a.m. to 7:30 a.m. on Chicago's WLUW 88.7 FM, and streams live at the station's website. Snippets of recent broadcasts can be heard online at the Gospel Memories Radio Show. Bob is also founder and editor of The Black Gospel Blog.