SPIDER EATING PREACHER
Eddie C. Campbell
Delmark
From the first warm burst of horns kicking off "I Do," the opening track on Eddie C. Campbell's most recent Delmark release, you sense something special is going on. The relaxed vibe is something conjured by experienced bluesmen as sure of their purpose as they are of their playing. And even though he's complaining about his bride taking her wedding vows way too casually, Campbell's sweet voiced vocal and chiming guitar fills sound like those of a man as certain he's going to win her back as he is of his groove. The same relaxed atmosphere permeates the equally serious title track, co-written by Eddie C. and his wife Barbara (who also plays bass on the album) as a telling commentary on Barbara's sudden blindness, complete with an allegorical battle between the spider ("the devil in disguise") and a preacher, out of which emerges the wisdom that "It's in the darkness that you will see the light." In addition to Eddie's resonant guitar soloing, the track cooks along on fuel provided by the bumping three-man horn section borrowed from Guy King's Little Big Band. The good spirits extend to an original instrumental, "Starlight," that rocks with a carefree lightheartedness, fueled by Eddie C.'s pinched, echoing upper neck soloing, the solid rhythm section of drummer Robert Pasenko and bassist Vuyani Wakaba, and a rousing B3 workout courtesy Darryl Coutts.
Less sunny, adding some grit to the proceedings, is the lowdown, ruminative cover of the late Chicago bluesman Jimmie Lee Robinson's lost love lament, "All My Life," with Eddie C.'s plaintive, pained vocal edging into Percy Mayfield territory and guest guitarist Lurrie Bell (whose father, the late Carey Bell, used to play bass in Eddie C.'s combo; "I put diapers on Lurrie," Eddie told liner notes author and blues authority Bill Dahl. "Lurrie was with us all the time.") injecting an anxious, terse solo into the mix (he sits in on harp on the album closing workout, "Playin' Out These Blues"); and a sad subject given a spirited treatment comes in the form of a tribute to blues scholar (and co-founder of Living Blues magazine) Jim O'Neal, who was diagnosed with lymphoma two years ago. Eddie C. couches his gratitude to O'Neal ("you steeped up and gave me a break/thank you, thank you, for being my friend…") in a driving, "Bo Diddley" rewrite that features not only Campbell's shimmering guitar but his howling harp as well, with a little extra thrust provided by Coutts's energetic B3 flourishes.
From Spider Eating Preacher, Eddie C. Campbell and his godson, Lurrie Bell, take on Jimmie Lee Robinson's 'All My Life'
Those familiar with the West Side Chicago legend's resume will delight in him revisiting one of his early singles, "Soup Bone," but with some added ingredients (Coutts shines again on his bluesy B3, with some Jimmy Smith excursions being part of his dialogue with the keys) to spice up the song's culinary shout-outs—"I need some beans! That's what I need! I need some beans! When you get hungry, you hungry!" He also gives the Ohio Players' gritty "Skin Tight" a deeper blues feel than the original, de-emphasizing the driving, funk-style horns in favor of his terse, stinging guitar punctuations and an undercurrent of B3 complementing his straight-ahead, conversational vocal.
Campbell, one of the last of Chicago's West Side legends still living, came to Chi-town from Mississippi, and apprenticed with Muddy Waters, learned some lessons the hard way from playing with Howlin' Wolf (a lot of musicians learned the hard way with the impatient Wolf) and served fruitful tenures with Jimmy Reed and Little Walter. As reported in this publication on February 4, the "King of the Jungle" suffered a heart attack and stroke recently while on tour in Germany. At last report, he was out of intensive care and stabilized, and had been moved to another facility in another town for specialized therapy. He needs to return to the U.S. to continue his rehabilitation, both neurological and physical. The catch is that his insurance is not valid overseas, and to get back to the States he would have to fly commercially with a medical escort or via air ambulance. Eddie's wife Barbara—who labors under her own burden of having lost nearly all her sight in the past couple of years–has set up the Eddie C. Campbell Assistance Fund at PayPal to accept donations to help defray the costs of her husband's treatment and rehabilitation. The best way to access the Fund is to click on the link in red at American Blues Scene.com. Spider Eating Preacher was Campbell's gift to blues fans in 2012; time for blues fans to help bring him home so he can play some of his new songs for us live. Give generously.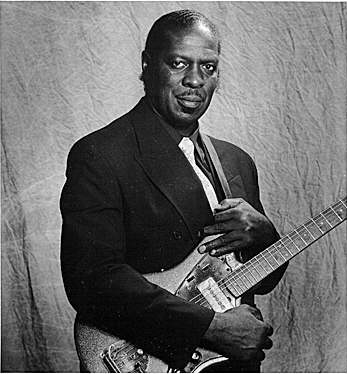 Bring him home: give generously to the Eddie C. Campbell Assistance Fund, accessible via American Blues Scene.com