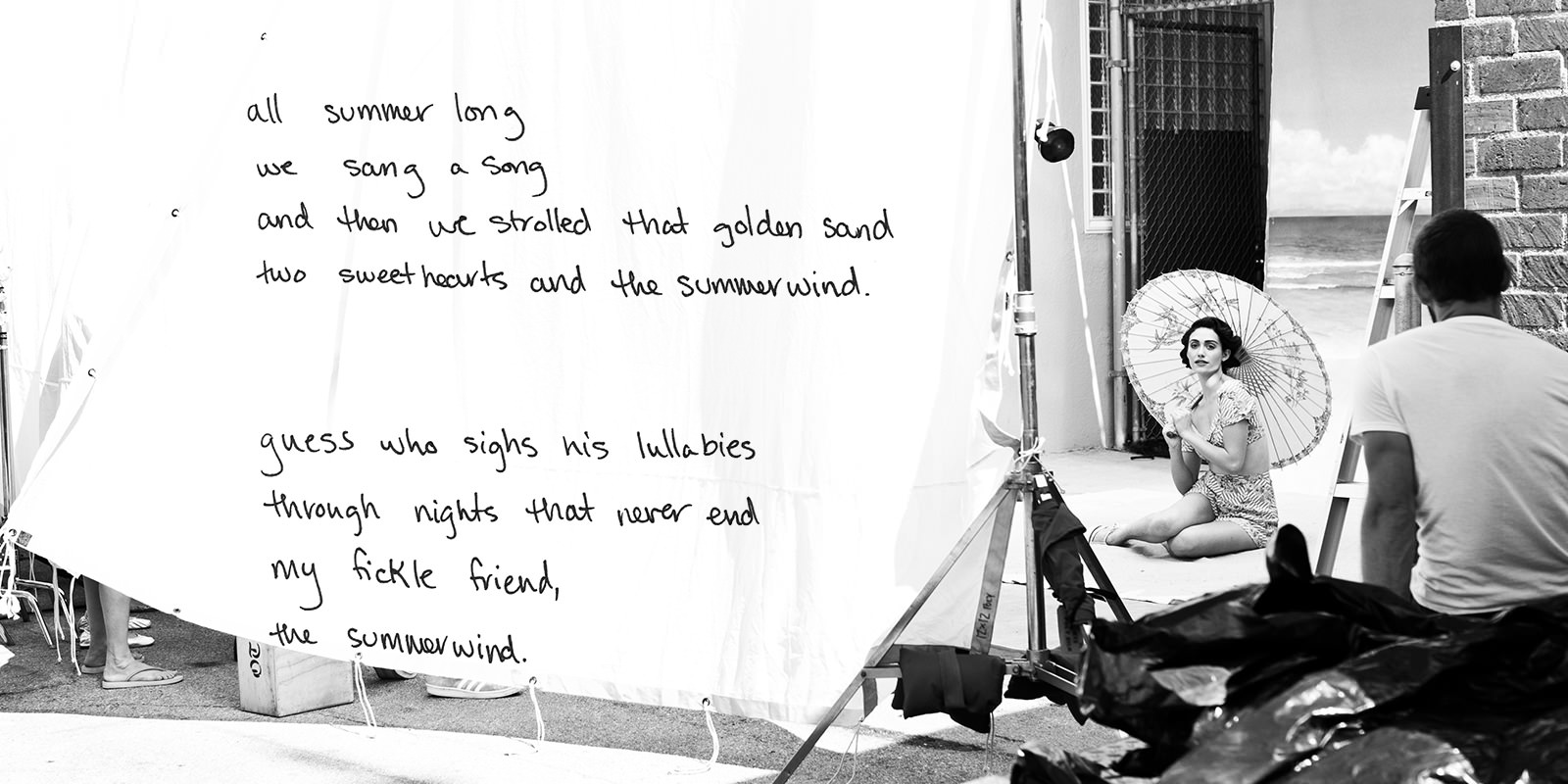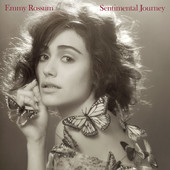 SENTIMENTAL JOURNEY
Emmy Rossum
Warner Bros. Records
Emmy Rossum was last heard on record in 2007, when Inside Out introduced her as an interesting singer-songwriter. Since then she's boosted her profile considerably, not as a musician but as an actor–she plays Fiona Gallagher on the hit Showtime series Shameless, which began its third season this past January and has been renewed for a fourth season. With the completely charming Sentimental Journey, she's making a strong move to be recognized not as a singer-songwriter but as a top-tier classic pop interpreter authoritatively exploring some timeless chestnuts from the Great American Songbook.
In her own words, Rossum chose these songs because "classics, jazz and standards really infused my childhood and so it felt quite natural to finally make this record." The album is sequenced to reflect a journey through the course of a year's seasons (12 songs, plus a bonus track, "Keep Young and Beautiful," a Dubin-Warren tune introduced by Eddie Cantor in the 1933 film Roman Scandals, and covered in 1992 by Annie Lennox on her Diva album). In addition, in between-tracks snippets of commentary, Rossum explains why a particular song was included and her artistic choices in interpreting each one. For instance, after "Summer Wind" she notes: "'Summer Wind' was an obvious choice for June. I knew it just as one of those songs that you know and I really wanted there to be a magic to the production, a sparkling quality of summertime and of the sparkles that come off water when the waves are crashing on the beach. I wanted that to be palpable. There's a plaintive quality to the song, to the melody, and I wanted that to come across too. Obviously I knew the Sinatra version, which is much swingier and much more uptempo, but it's not really a happy song. So I wanted it to have that kind of element of hurt." This is typical of her commentary–well-considered, with a keen ear for subtleties she wanted to draw out and overtones she wanted to exploit in giving the songs a little different color than what we're used to hearing.
Emmy Rossum, 'These Foolish Things (Remind Me of You)," from Sentimental Journey. Piano: Giulio Carmassi
Emmy Rossum evokes the Andrews Sisters in 'I'll Be With You in Apple Blossom Time,' from Sentimental Journey
It's one thing to have an ambitious concept, another to pull it off. Rossum pulls it off, and in her savvy performances you hear a certain progression in American popular music from the '20s into the '60s. Working with producer/multi-instrumentalist Stuart Brawley, she works some magic with her warm soprano voice, and reveals herself to be a more versatile singer than Inside Out suggested. Pianist Giulio Carmassi is the other star of the production, as his sensitive, nuanced support is indicative of a unusually tight artistic rapport with the singer–the tender way he shadows her dreamy longing in "Sentimental Journey" is in perfect sync with her emotional involvement in the lyric, whereas his frisky, skipping ebullience in "The Object of My Affection" mirrors Rossum's youthful delight in love's first stirrings (written in 1934 by Pinky Tomlin, one of the interesting trivia facts about "The Object of My  Affection" is that Ella Fitzgerald sang it at her initial tryout at the Apollo Theater). His near-40-second intro to "These Foolish Things (Remind Me of You)" serve as a cool-down from the album's brisk opening numbers and establishes an appropriately wee small hours, ruminative atmosphere that perfectly frames the solitary romantic musings Ms. Rossum sturdily enumerates after she enters.
Emmy Rossum, 'Nobody Knows You When You're Down and Out,' from Sentimental Journey
One of the album's most beautiful moments comes in Rossum's mulit-tracked vocal on "(I'll Be With You) In Apple Blossom Time," that wondrous evocation of reunion with a great love written in 1920 and first made famous by the Andrew Sisters, whose 1941 single was a #5 pop hit and one of the siblings' signature tunes. Rossum owns it on two fronts: the creamy multi-tracked vocals are impossibly captivating in their Andrews Sisters-style tight, evocative harmony, and her solo flight midway through is a strong, bracing change in texture and attitude before the sisterly harmonies return. All is not sweetness and light; as a change of pace Rossum digs into a lowdown, horn-fueled rendition of "Nobody Knows You When You're Down and Out," in which she swings the lyric with a sandpapery edge in her voice and gets a boost not only from the robust horns but also from a gnarly, snarling guitar solo coming out of rock 'n' roll courtesy Joe Corcoran. Although it's her least convincing interpretation–it kind of goes flat in places–she does a serviceable job swinging and gently rocking her vocal on Bobby Darin's smash single from 1962, "Things," concerning the singer's late-night, bittersweet reminiscences of a failed romance, the good and the bad of it all, in an arrangement blending girl group aspects with a jazzier component supplied by a horn section. (This is where the album concept breaks down: in her commentary on this song, Rossum explains how it reminds her of Thanksgiving "and the warmth and the happiness you feel when you're with your family in November…," which has to be the weirdest interpretation ever of a breakup song, although some family Thanksgivings no doubt devolve into recriminations over past wrongs.)
Emmy Rossum, 'Autumn Leaves (Les Fuilles Mortes),' from Sentimental Journey
Ultimately, the most unforgettable performance here is a spare, heartbreaking rendition of "Autumn Leaves," with Rossum, singing in English and French, recovers from a shaky start to seize the emotional moment, emoting with such deep passion that her despair over losing a lover is nearly palpable; all this, set to the atmospheric, stark accompaniment provided solely by Carmassi's brooding piano and, humming softly in the background, producer Brawley's pensive melodica. Some will grouse that Rossum has too thin a voice, betraying too little life experience, to be credible communicating the complexities and sophistication of songs that demand the singer reveal some scar tissue. No one is arguing that Rossum doesn't have a ways to go to before she can join the likes of Jane Monheit, Maude Maggard or, certainly, the pre-leather, pre-T Bone Diana Krall in the front rank of today's pop-jazz vocalists. But all of the aforementioned have a big head start on her. Emily Rossum is catching up, living life, and making a move to join the big show. In that regard, Sentimental Journey is something to treasure as a most promising start. There's something happening here…