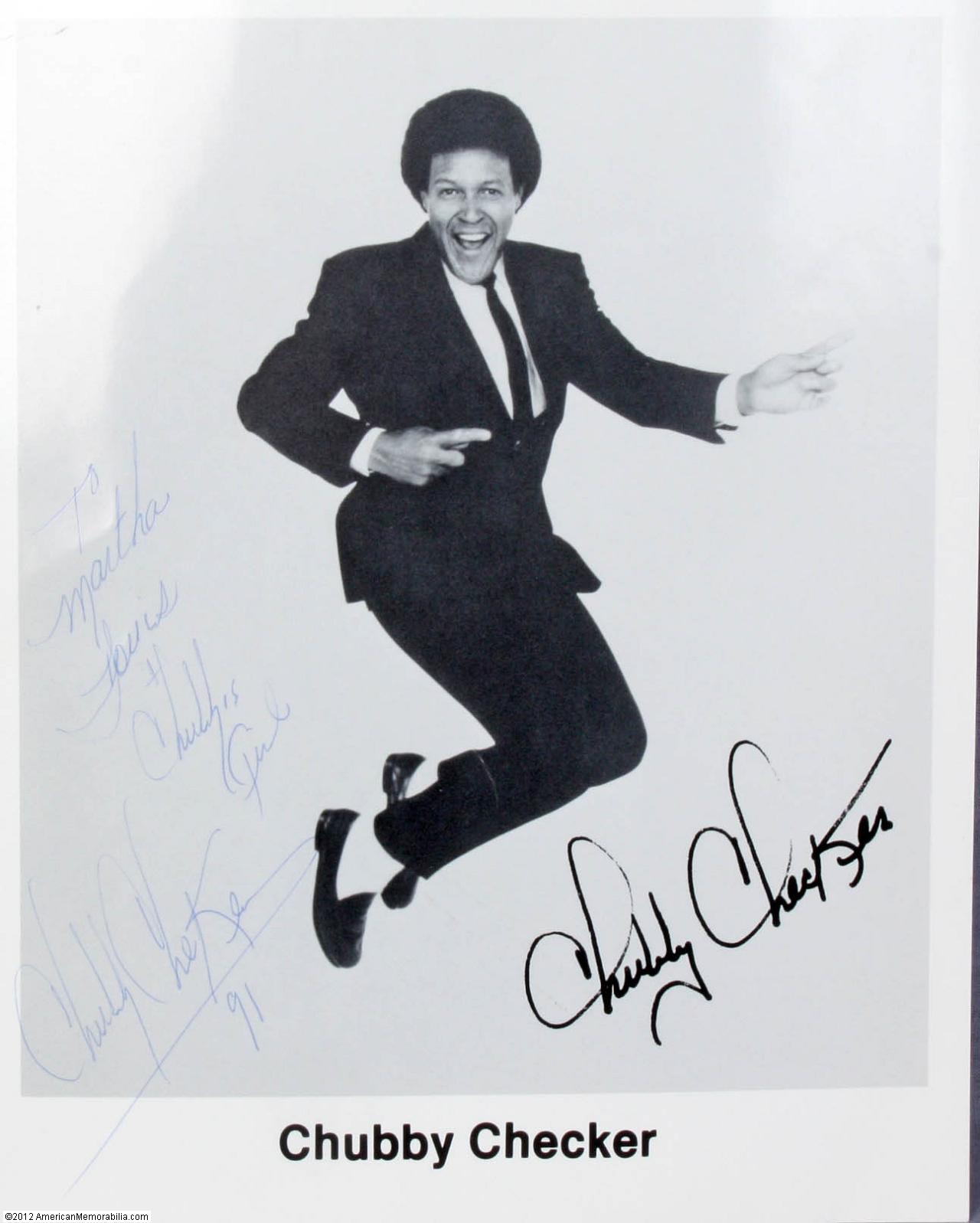 Any of you ladies out there just start seeing someone new and wondering what the size of there member is? All you need to do is find out the man's shoe size and plug it in and don't worry where your from because The Chubby Checker supports shoe measurements of different regions and types. Now with The Chubby Checker there is no need for disappointment or surprise…
So says a description of a new app being offered at HouseOfPalm.com that has become the object of a lawsuit filed by hapless Twist pioneer Chubby (Hank Ballard was there first) Checker in Saint Lucie County (FL) Federal Court this week, claiming "The Chubby Checker" app being marketed by Hewlett Packard and its Palm, Inc. subsidiary has damaged his reputation.
In a press release, the Chubb group's lawyer, Willie Gary (he might be calling himself Miguel Sanchez after this humiliating episode) makes the riotous assertion that the app "adversely affects Chubby Checker's brand and value and if allowed to continue, will cause serious damage to the Plaintiff's goodwill and will tarnish his image that he has worked to maintain over the last 50 years." The Plaintiff in the lawsuit seeks damages, but to date, according to WebOSNation, the 99-cent Chubby Checker app has been downloaded fewer than 100 times, which would means sales are closing in on a mammoth $100 plateau.
On balance it's hard to see how a penis measuring device would damage a reputation Chubby has done more to tarnish than any app ever could. Let's cite one example of this: how about when he turned up on Ralph Emery's Nashville Now shortly after Timothy McVeigh murdered 168 people (19 of them children under the age of six) and injured more than 680 others by setting off a bomb-laden rental truck he parked outside the Alfred P. Murrah Federal Building in Oklahoma City on April 19, 1995? On the occasion of his Nashville Now appearance, the portly twister announced he was returning to his country roots—who knew?—with a new single dedicated to the victims of the OKC bombing. Saccharine, simplistic, exploitative but otherwise utterly forgettable, the single marked the beginning and the end of Chubby's country makeover. (It's also not listed on any Chubby discography, furthering the suspicion it was never actually pressed, much less released.) As he performed the tune, the show's other guest, Naomi Judd, looked on in abject horror. If someone had drawn a cartoon balloon above her head, it would have said "WTF?!?!"
Back to the drawing board, Chubby.
The original and still the best: Hank Ballard & The Midnighters, 'The Twist' (1959, King Records), the B side of the single 'Teardrops on Your Letter'