Gospel Stalwarts United on 'Heal the Land' Single to Benefit the My Sandy Hook Fund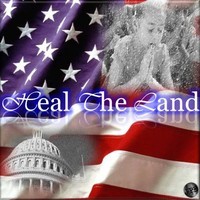 Oh, Lord, please heal the land
Don't know how much more our hearts can stand
We are your people, who are called by your name
Oh, Lord, heal the land
Hear our prayer And heal the land
 One could ask the question why
Things happen like they do
How could a loving God who cares so much
Allow us to go through
The pain we feel seems much to hard to bear
And at time we wonder if You're even there…
Oh, Lord, please heal the land…
Washington D.C.-based JPE Music is releasing the single "Heal The Land," a powerful, poignant ballad of comfort and healing dedicated to the families who lost their children and loved ones in the Sandy Hook Elementary School shootings in Newtown, CT. Apart from its pronounced empathy for the families and victims of Adam Lanza's December 14 rampage, "Heal The Land" is a gentle cry for understanding, healing and peace. The emotional lead vocals are provided by Dave Hammond, brother of gospel legend Fred Hammond, and Jeremiah Hicks, song features the harmonious voices of Dave Hammond (brother to Gospel Legend Fred Hammond) and Jeremiah Hicks, who performs with two noted D.C.-based gospel groups–Mike McCoy & Voices United and Charles Butler &Trinity–in addition to recently touring as a background vocalist on the Kings Men Tour (starring gospel giants Kirk Franklin, Donnie McClurkin, Israel Houghton and Marvin Sapp) and serving as Minister of Music at New Home Baptist Church in Landover, Maryland.
All proceeds from the sales of  "Heal the Land" go to the My Sandy Hook Family Fund.
'Heal the Land': A Tribute to Sandy Hook, posted at YouTube by Jayez Pad
"Heal the Land" was written and produced by Jaye Harmon, who is best known for his quarter-century-plus career as a radio announcer and as Musical Director for several prominent churches and mega-churches in the Washington, D.C. area. Harmon has written for, produced and/or worked with a variety of top-drawer gospel artists, including Edwin Hawkins, Dorinda Clark, Darius Brooks, Y'anna Crawley, Izzy, Bruce Parham, Troy Sneed and more. A graduate of Sheffield School of the Arts as well as Audio Institute of America, Harmon currently serves as CEO of Jayez Pad Entertainment, the parent company for JPE Music.
For the past 13 years featured vocalist Dave Hammond has been in full time ministry working as booking manager, road manager and singer for his brother, Grammy, Stellar and Dove Award winner Fred Hammond. Dave has performed live and recorded background vocals for Yolanda Adams, CeCe Winans, Donnie McClurkin, Patrick Dobson, Michael McDonald, Shirley Caesar, Kelly Price, and Stevie Wonder. CEO of Hammond Booking, an agency that books talent for various special concerts and events, he also serves as Worship Leader for the non-denominational Hope Aglow Empowerment Center.
Click here to listen to "Heal the Land" on SoundCloud:
Download "Heal the Land" at iTunes.
Finally, China Beach on DVD!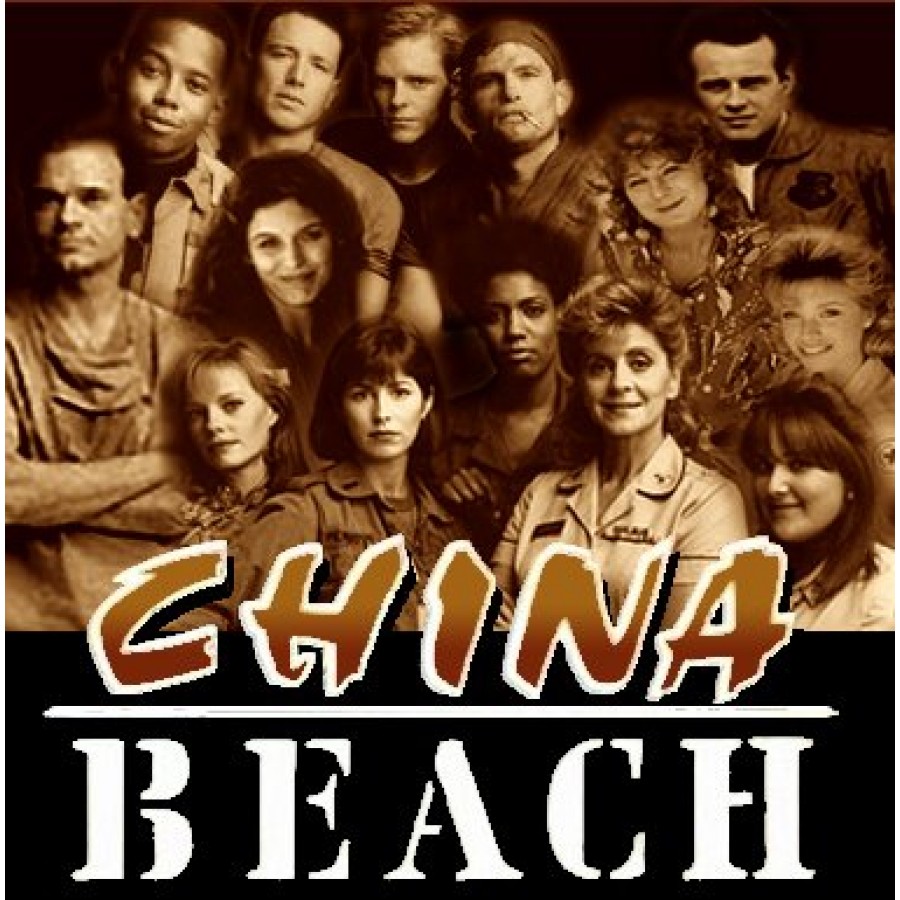 If you've had to put up with savagely edited re-runs of China Beach for lo these many years; if you've maybe stored dozens upon dozens of those episodes on your DVR and pray to God the unit doesn't malfunction and erase them all; or if you've made do with shabby bootleg collections of the series, your release from bitter bondage is at hand.
Time-Life, in conjunction with Warner Bros. Home Entertainment Group, will be releasing on DVD the entire four-year run of China Beach, 64 episodes, complete with a raft of bonus features including a cast reunion and interviews with stars Dana Delaney and Marg Helgenberger and other cast members and producers John Sacret Young and John Wells. According to a Time-Life release, China Beach: The Complete Collection will initially be available exclusively online, with pre-orders beginning early this year and a full retail rollout later in 2013.
China Beach, opening credits, set to The Supremes' 'Reflections'
Crucial to the series finally seeing the light of day in an authorized release was Time-Life finally acquiring the rights to some 500 music copyrights. Thus the period music essential to the series' gestalt–much of it the best music the '60s had to offer from its major rock, folk and soul artists–will be largely intact, including the iconic theme song, the Supremes' haunting "Reflections."
China Beach: Colleen and K.C. meet in the showers.
Created by award-winning journalist and Vietnam vet William Broyles Jr. and John Sacret Young, China Beach was not your average war show. Set in the Vietnam locale of China Beach, at the "Five and Dimem" aka the 510th Evacuation Hospital and R & R, the show's main characters driving each week's story were largely U.S. Army doctors and nurses, officers and soldiers, Red Cross volunteers and civilian personnel seeing the horror of war vividly and up close while attending to the wounded being coptered in from the jungle battles. The series not only explored racial conflicts within the combat ranks, but periodically departed from its Vietnam locale–as in the two-part series when Nurse Colleen McMurphy (fully realized by Dana Delaney, who won two Emmys for her portrayals) returned home to Kansas on leave to attend to her dying father (those episodes also featured her in warm scenes with her Uncle Connal, played by the great Harold Russell, the hook-handed actor who in 1947 won two Academy Awards for his work in the classic William Wyler-directed The Best Years of Our Lives, concerning three WWII soldiers trying to piece their lives together after their tours of duty were up)–and the story arc involving "Dodger" (Jeff Kober, the badass combat vet) and his attempts to adopt and raise in the U.S. a son her fathered by a Vietnamese woman. Most memorably, the series offered several episodes featuring interviews with actual Vietnam vets–men and women–reflecting on their years in country intercut with scenes from the series. Not the least of China Beach's achievements was in showing the vital role women played in the war effort, from entertaining the troops with amateur talent shows to actually piecing them back together (or, poignantly, easing their deaths), and doing so with three-dimensional characters that were the show's backbone. (This includes Marg Helgernberger's freewheeling K.C. Kolowski, a heroin-addicted prostitute who made valiant but not entirely credible attempts to seem like she wasn't emotionally involved in the fates of her clients or affected by the conduct of the war.)
Check the Time-Life website for more information about the online DVD pre-order and launch.
DUNCE'S CORNER
After winning a clearly irrelevant third CMA 2012 Male Vocalist of the Year award, country music mediocrity and all-around dim bulb Blake Shelton spouted off on Great American Country's Backstory. Said Brainiac: "If I am Male Vocalist of the Year that must mean that I'm one of those people now that gets to decide if it moves forward and if it moves on. Country music has to evolve in order to survive. Nobody wants to listen to their grandpa's music. And I don't care how many of these old farts around Nashville going, 'My God, that ain't country!' Well that's because you don't buy records anymore, jacka–. The kids do, and they don't want to buy the music you were buying."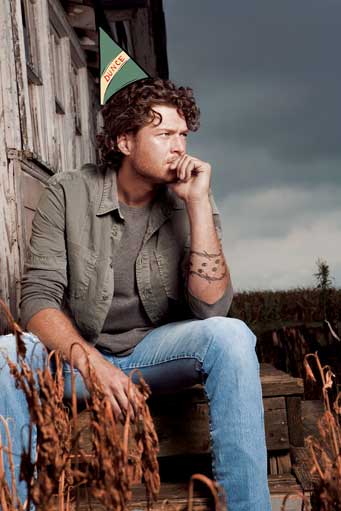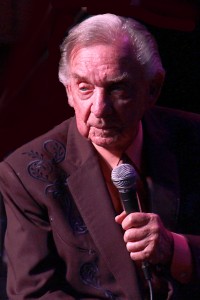 Ray Price (left), a genuine country legend and great singer to boot, had a few words in response to Shelton's rant. To wit: "It's a shame that I have spent 63 years in this business trying to introduce music to a larger audience and to make it easier for the younger artists who are coming behind me. Every now and then some young artist will record a rock and roll type song, have a hit first time out with kids only. This is why you see stars come with a few hits only and then just fade away believing they are God's answer to the world. This guy sounds like in his own mind that his head is so large no hat ever made will fit him. Stupidity Reigns Supreme!!!!!!! Ray Price (CHIEF "OLD FART" & JACKA–") " P.S. YOU SHOULD BE SO LUCKY AS US OLD-TIMERS. CHECK BACK IN 63 YEARS (THE YEAR 2075) AND LET US KNOW HOW YOUR NAME AND YOUR MUSIC WILL BE REMEMBERED."
Needless to say, we second Mr. Price's emotions, and heartily endorse what Marty Stuart said in an interview on CMT's Edge: "I look at myself and Vince [Gill] and Ricky [Skaggs] and the likes of us and realize that we're the old guys now. And it's our job to bring the young ones along. And it's our job to make sure that the elders get home safe and warm. I love that role."
For perspective, here are a couple of choice Ray Price moments. Many thanks, Ray.
Ray Price, 'Crazy Arms,' his #1 hit from 1956 (a cover of which was Jerry Lee Lewis's first Sun single)
Ray Price and Roger Miller, 'Invitation to the Blues.' This #3 single from 1958 was the B side of Ray's #1 hit, 'City Lights.'
Serena Matthews Songs in New Film
Deep Roots/TheBluegrassSpecial.com favorite Serena Matthews reports that two of her songs, "Staircase" and "Moon Hanging Low," are featured on the soundtrack of a new Christian-themed film, Revelation Road: Beginning of the End, due out on DVD on March 12. Directed by Gabriel Sabloff, the movie stars Eric Roberts, David A.R. White, Brian Bosworth (Brian Bosworth!?–the last time we saw him Bo Jackson was making mincemeat of him in the end zone), Andrea Logan White, Jen Lilley, Ray Wise, Steve "Sting" Borden and Bruce Marchiano. In the official trailer, you can hear a Serena song for about 10 seconds beginning at the 40-second mark, and again at the end, beginning at the 2:25 mark.
Serena Matthews's homemade video for 'Moon Hanging Low,' one of her two songs featured in the Gabriel Sabloff-directed film Revelation Road: Beginning of the End.