2012's Elite Half-Hundred
50 Keepers from the Year Since Completed
1. The Giving Tree Band, Vacilador (Crooked Creek Records)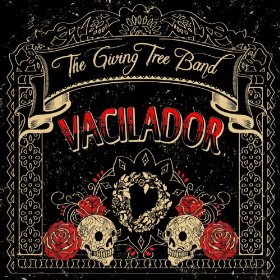 A critic once dubbed Illinois's Giving Tree Band "the American Mumford" and others have compared them to the Avett Brothers. In truth, it's more like Mumford is the British GTB and the hapless Avetts aren't even playing the same sport. Those comparisons aside for now, the GTB is a great American band whose members' natural earthiness brooks favorable comparisons to that of the fellows who comprised a tight little unit known as The Band. Vacilador is its major statement to date, more powerful and moving even than 2010's The Joke, The Threat & The Obvious. As songwriters, brothers Todd and Erik Fink can be poetically simple, direct and earthy or, when the occasion arises, craft lyrics as vivid, enigmatic and haunting as Robert Hunter's. It's perfect, then, that one of Vacilador's highlights, and a peak moment for the GTB, comes via the shambolic, and mesmerizing (thanks in no small part to Erik Fink's parched vocal) Dylan-Band-like treatment of Hunter and Jerry Garcia's saga of wild and woolly early 20th century America, "Brown Eyed Woman," which the band originally recorded for The Dead Covers project (see "The Giving Tree Band Offers a Personal Take on the Grateful Dead," News & Notes in the March 2012 issue of TheBluegrassSpecial.com). There are some Beatles touches in the Abbey Road grandeur of Todd Fink's aching "Miss You Now," but true to its aesthetic, the band puts all its influences in a stew that comes out wholly original Giving Tree Band music: witness the helpless hoping of "Dead Heroes," a maelstrom in which the band's majestic blues-rock surge is magnified by a robust, keening horn section and soft, rising strings; and, the most beautiful of all Giving Tree Band songs to date, "Quiet Star," an stirring hymn–it has to be a hymn, in a musical framework defined by a spare, ruminative banjo and a softly humming organ–that alternates between sounding like a love letter from one paramour to another and Jesus's promise to His universal flock, poignantly expressed in the first lyric, one of Todd Fink's most tender verses: "Like a quiet star/I wanna shine on everyone/With nothing to call my own/All I can give is the light of my love/And I know that it will shine on/To reach your heart long after I'm gone…" Quite frankly, Vacilador could have been the fourth of 2012 Album of the Year selections. But it does top our 2012 Elite Half Hundred and deserves a place in anyone's list of last year's top long players. An in-depth review of Vacilador will be featured in Deep Roots later this month.
The Giving Tree Band, 'Brown Eyed Woman' (written by Robert Hunter and Jerry Garcia), from the album Vacilador
2. Let It Burn, Ruthie Foster (Blue Corn Music)
Coming off her celebrated 2009 soul-gospel gem, The Truth According To Ruthie Foster, the artist maintains the horn-driven template of that Memphis-recorded beauty (she cut it at the famed Ardent Studios, where sessions began on the day of Isaac Hayes's funeral) along with its blend of soul, blues and folk, and of course adds a little extra to this heady eclecticism. The odd fact about Let It Burn, though, centers on it being so steeped in Memphis soul, yet it was recorded…in New Orleans, with Grammy winning producer John Chelew and powerhouse but nuanced quintet of Crescent City masters: the great Ike Stubblefield, stellar throughout on B3 and piano; George Porter Jr. commanding the rhythm section on bass; the redoubtable Russell Batiste on drums; Dave Easley, a virtual second voice to Ruthie's on pedal steel; and James Rivers blowing nuanced, atmospheric tenor sax. The surging horns, gospel organ, churchy piano, velvety female background voices (hers), and Ruthie channeling the smoldering spirituality of Mavis Staples all hearken back to golden days of Stax-Volt while sounding right on time for the 21st Century. She even brings back Stax legend William Bell—who's sounding more like B.B. King every day–to duet with her on a bluesy, organ-drenched version of Bell's landmark "You Don't Miss Your Water." (Ruthie Foster and her new album, Let It Burn, were the subjects of the January 2012 cover story in TheBluegrassSpecial.com. Read it here.)
Ruthie Foster, 'Set Fire to the Rain,' from Let It Burn
3. Nobody Knows You, Steep Canyon Rangers (Rounder)
Following their acclaimed collaboration with Steve Martin on Rare Bird Alert, North Carolina's Steep Canyon Rangers returned on their own with their finest album yet, Nobody Knows You. The new long player marks a solid advance in the original songwriting of Graham Sharp (who contributes seven songs) and bassist Charles Humphrey III (three songs), with mandolinist Mike Guggino offering a cool instrumental, "Knob Creek," and the fellow dipping into the deep well of Tim Hardin songs for a cover of "Reputation." The Sharp and Humphrey III songs are distinguished by their lyrical flow and contemporary sensibilities—no murder ballads or rustic backwoods yarns here, but rather vivid explorations of betrayals, deceits, self-doubt, turbulent romances and, certainly, the power of love as a healing force, all very au courant as topics. Though they have plenty of country in them, these Rangers are North Carolina U.-educated gents, literate, articulate, insightful and thoughtful in song and in conversation. An interview with Graham Sharp following the band's New York City show at Joe's Pub was featured in the April 2012 issue of TheBluegrassSpecial.com.
Steep Canyon Rangers, official video for 'Long Shot,' from Nobody Knows You
4. Outlaw Hillbilly, The Earl Brothers
You hear that ever-present dark, banjo-driven drone and the tear-stained voice, and you might guess whose turf you're on. When he sings of killing and decapitating his woman's brother (and, for good measure, "I buried him deep so I knew he was dead") and burning her family alive ("I stirred up their ashes and no one survived"), you know Robert Earl Davis and the Earl Brothers are back in town. Indeed, on Outlaw Hillbilly, the Bay Area group's fifth album, the Brothers (now a sextet, with four guest musicians making cameos along the way) continue building one of the most unusual catalogues in any genre of contemporary music. In addition to the horrors of the above-mentioned tune ("Arkansas Line"), the other original songs on Outlaw Hillbilly are populated by men so Godless they make Dracula seem devout (indeed, faith has no place in the Earls' universe), not necessarily psychopaths–although the lyrics would lead you to believe several are barely restraining homicidal urges–but simply clinging to sanity by the frayed strands of guns, drugs and alcohol. Sometimes these tools, if you will, are blessed numbing agents (in the tellingly titled "Bad Man," a night of hard drinking ends with the singer racing his card down the country line, which information is followed by "Now I can't remember/all the bad things I did/you don't have to wonder/I'm just checking in."), necessary accouterments for surviving in a world where nothing goes right and women will always betray you. Even with the extra hands on deck, the Earls' sound retains the intimacy and spare ambience of a field recording; add in Robert Earl Davis's nasally cry echoing the haunting tones of Ralph Stanley, and Outlaw Hillbilly–which might serve as a genre designation for the Earls' music alone–proves itself as riveting, unsettling and unforgettable self-titled 2010 album. Its songs–from self-explanatory dark-hearted missives such as "Hard Times Down the Road" and "Cheater," to "Don't Think About Me Unkindly" (in which the album's one tinge of remorse, and a healthy dose of self-pity, surfaces in a tale of a poor man whose wife has run out on him–his sweet memory of their time together was when "we spent all our money on whiskey"), to "Soldier," about a Civil War combatant (or so it seems) who "was in a bad battle that chewed up his chest" and is dying forgotten by the side of the road–underscore the image of Robert Earl Davis as a man for whom the last fair deal has gone down. In the end, what was true of The Earl Brothers disc in 2010 is true of Outlaw Hillbilly, as summarized in TheBluegrassSpecial.com's review of the former in the July 2010 issue: "Truly, theirs is Twilight Zone bluegrass, a style with one foot in the music's deepest traditions, the other in a forbidding world only the Earls know. If you're looking for something that sounds familiar but isn't quite like anything else either in roots music, The Earl Brothers await and welcome you." (Look for an in-depth review of Outlaw Hillbilly in Deep Roots later this month.)
The Earl Brothers, 'Hard Times Down the Road,' from Outlaw Hillbilly
5. Candy Store Kid, Ian Siegal & The Mississippi Mudbloods (Nugene Records)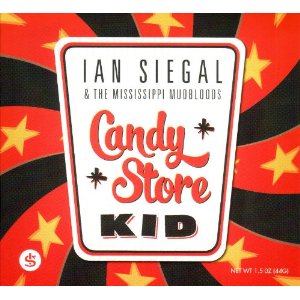 Last year about this time, when Ian Siegal released The Skinny, yours truly posited in a review in TheBluegrassSpecial.com that not only was the Cody Dickinson-produced long player Siegal's best effort yet, but that he, the Dickinson Brothers and the Burnsides and Kimbroughs who helped him out in the studio ought to give it another go, because they had something special happening down in Coldwater, Mississippi, in the late, great Jim Dickinson's Zebra Ranch Studio. It's highly unlikely yours truly had anything to do with it, but in fact Siegal did return to the Zebra Ranch, again enlisting Cody Dickinson as producer and drummer (and keyboards, and percussion…), along with his brother Luther on guitar (and other instruments), Alvin Youngblood Hart on guitar and bass, Garry Burnside on guitar and bass, plus a trio of deeply gospel-rooted female vocalists (Stephanie Bolton and Sharisse and Shontelle Norman) for a little extra atmosphere. Well, if Ian didn't up and top himself this time. Candy Store Kid is some profound demonstration of gutbucket hill country blues, expertly played and soulfully rendered, with a decided esprit de corps emanating from each track—it's obvious these folks enjoy making this music, and that they especially enjoy making it with each other. (Click here for the complete review in Deep Roots, November 17)
Ian Siegal & the Mississippi Mudbloods, 'I Am the Train,' from Candy Store Kid
6. Mission, Cecilia Bartoli (Decca Classics)
The best performers marshal and release a special energy that sweeps up anyone within its force field. Italian mezzo Cecilia Bartoli, one of those rare beasts, pounces on us again today with the release of another album of wonders: Mission, dedicated to forgotten composer Agostino Steffani (1654-1728). This Decca album of 21 arias and four duets–all but three in their world-premiere recording on CD–with equally charismatic French countertenor Philippe Jaroussky is spectacularly sung and richly accompanied by period-instrument ensemble I Barocchisti under leader Diego Fasolis. This is a showcase for the art of singing at its very finest, where every note, inflection, breath, trill and phrase serves the art of translating the score into a meaningful experience for the listener. (Interview and Classical Perspectives interview in Deep Roots, December 10, 2012. Click here for the interview and reviews.)
Cecilia Bartoli (with Philippe Jaroussky), Serena, o mio bel sole, from Mission
7. The Promise of Friday Night, The Twangtown Paramours (Inside Edge Records)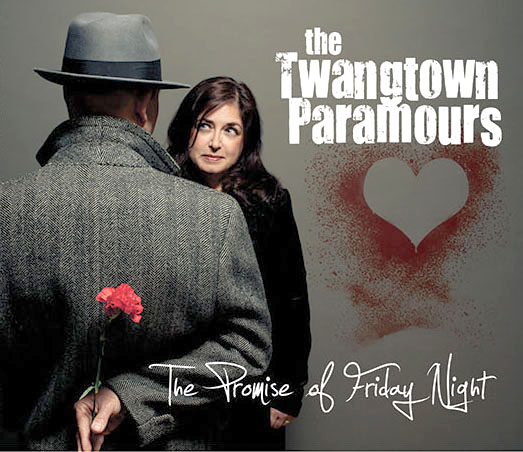 Following up their acclaimed 2010 self-titled debut album, the Twangtown Paramours–singer-songwriter-multi-instrumentalist Mike T. Lewis and his wife and musical partner, MaryBeth Zamer (aka The Singing Federal Prosecutor)–came back strong on their sophomore effort, The Promise of Friday Night. It's not quite the same world on The Promise of Friday Night. The games lovers play remain a focus, but Lewis's new songs–11 in all–are more like a collection of short stories edging into Flannery O'Connor territory. His writing–sharper and more pointed in its observational perspicacity than on the first albums–is enlarged by Ms. Zamer's knowing readings. (The Promise of Friday Night was Deep Roots' first Album of the Week. (Click here for the complete review from September 5.)
The Twangtown Paramours, 'The Promise of Friday Night,' from the like-titled album
8. Swinging Paris Le Boeuf Sur le Toit, Alexandre Tharaud (Erato Disques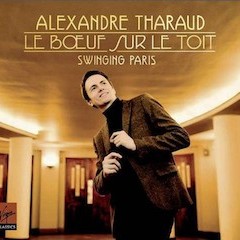 In Paris in 1921, the legendary cabaret Le Boeuf sur le Toit (The Ox on the Roof) opened in Paris, providing a hangout for celebrities like Coco Chanel, Jean Cocteau and Maurice Ravel, not to mention Django Reinhardt, whose paintings were exhibited there in 1947, or Darius Milhaud, whose ballet score furnished its name. In time the nightspot spawned not only new songs, but also cheeky piano paraphrases of the music of great masters.
The French pianist Alexandre Tharaud has compiled 20 pieces that were identified with the legendary venue including numbers by Ravel, Milhaud, Gershwin, Kern, Porter, Kalman, W.C. Handy and others. Some of these are great party gags to be shared among music lovers, others are beauties to be enjoyed, and all demonstrate the range and atmosphere of the famed club.
There's a foxtrot version of Chopin melodies called "Chopinata" and an elaborate condensation of Wagner's Tristan and Isolde called "Isoldina." There are American Songbook hits by Gershwin and Porter and several selections by the French piano duo of Jean Wiener and Clement Doucet, who were regulars at Le Boeuf.
Among the friends Tharaud gathers is soprano Natalie Dessay, who does a credible "Blues chanté," pop-cabaret singer Madeleine Peyroux (in "Let's Do It") and the pianist Frank Braley, who fills out several four-hand piano pieces. WQXR.org Album of the Week, October 28, 2012
Alexandre Tharaud, with vocalist Juliette, performs 'J'ai pas su y faire' from his new album, Le Boeuf Sur le Toit
9. …First Came Memphis Minnie, Maria Muldaur
To fully appreciate Maria Muldaur's fine new tribute to blues titan Memphis Minnie, it's best to go back a ways, and not necessarily to 2001, when she first paid tribute to Memphis Minnie and Bessie and Mamie Smith on the rousing Richland Woman Blues. That's a good place to start, since Richland yielded two acclaimed sequels devoted primarily to the music of female blues artists of yore, 2005's Sweet Lovin' Ol' Soul and 2007's smoky, swinging and aptly titled Naughty, Bawdy and Blue.
Really, though, to fully appreciate …First Came Minnie, it's necessary to travel back in time to the early '60s, when the once and future Maria Muldaur, then known by her maiden name of Maria Grazia Rosa Domenico D'Amato before she married Geoff Muldaur, was the darling of the West Village folk scene, with Bob Dylan counted among her most ardent and lusting admirers. It was 1963 when Maria met another great lady of the blues, Victoria Spivey, who was then in her 70s and living in the Village and running her own record label. Taking the aspiring young Maria under her wing, Ms. Spivey invited the comely lass to her apartment, where she proceeded to educate her in the ways of the blues, playing her old 78s "looking for songs that would be suitable for my voice," Muldaur recalls in her liner notes to the new album. "Of all the amazing tunes she played for me, the one that made the deepest impression was an old scratchy 78 of a haunting, soulful tune called 'Tricks Ain't Walkin',' by Memphis Minnie. From that moment to this, Memphis Minnie, and the example she set for me, has remained a profound influence on my life and my music. Here"—meaning on …First Came Memphis Minnie—"I have joined with some of my Sisters in Music to play tribute to the woman that inspired us and paved the way for us all." (Click here for the complete review, the Deep Roots Album of the Week, November 26)
Maria Muldaur and Alvin Youngblood Hart, 'I'm Going Back Home,' from …First Came Memphis Minnie
10. The Living Room Sessions Part 1, Ravi Shankar (East Meets West)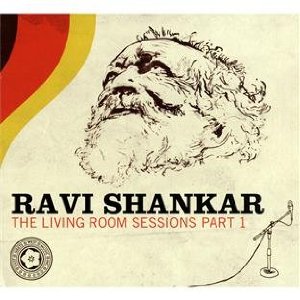 In one of the happiest accidents in recent recording history, 91-year-old sitar master Ravi Shankar and his friend Tanmoy Bose (tabla) had the presence of mind to record what both men thought was going to be an informal day of music making at Shankar's house in Encinitas, California. Instead, the day becomes a master class in the Indian classical music Shankar brought to the world's attention after the Beatles—and most especially George Harrison—discovered and promoted him to the western world in the late '60s.
In the course of an afternoon Shankar and Bose, with Kenji Ota on treble tanpura and Barry Phillips on bass tanpura, recorded seven ragas, four of which comprise a stirring new release on Shankar's own East Meets West label, titled The Living Room Sessions Part 1. These brief ragas emanate qualities of intimacy, repose and reflection, with Shankar playing the notes delicately, the better to emphasize the interior quality the melodies suggest. Bose's rhythmic virtuosity is tempered to match Shankar's romantic, lyrical inventions, particularly on "Raga Khamaj," an evening piece. For many western listeners the clear highlight is going to be the final raga, 'Raga Satyajit," The last work dates to 1992, when Shankar heard of the death his friend, the great Indian filmmaker Satyajit Ray, and composed this noble tribute to a fellow master, balancing mournful passages with soaring, life affirming exultations. Like the other three ragas here, 'Raga Satyajit" has a deeply spiritual quality about it, in the intense communication between the musicians and certainly in the sense of the music reaching for exalted feelings and higher ground. (The Living Room Sessions Part 1, the Classical Perspectives selection in the July 2012 issue of TheBluegrassSpecial.com, was the final album released in Ravi Shankar's lifetime. He passed away on December 11 after undergoing heart-valve replacement surgery. Click here for the complete review.)
Ravi Shankar, 'Raga Kedara,' from The Living Room Session Part 1
11. Til the Storm Passes By, Lynda Randle (Spring House)
With four years having passed since her last album was released, Lynda Randle returns with an exceedingly strong reminder of her preeminence as a contemporary gospel singer. Deeply cognizant of gospel history but also very much a product of her times, Ms. Randle delivers her messages of praise and worship in a variety of settings: "He Is There" has a pronounced southern rock flair, as Pat Buchanan's bluesy electric guitar soloing emphasizes; the commanding, dramatic reading of "Somebody Bigger Than You and I" is less pure gospel than a '50s-style gospel-based R&B ballad; Robert Lowry's 19th Century gospel monument "Nothing But the Blood" comes out of the 20th Century Stax soul tradition; before its arrangement is fleshed out with other instruments and voices, Mosie Lister's towering and humbling evergreen "'Til the Storm Passes By" is a lean, spare '60s folk song (some may hear the foundation of "Bridge Over Troubled Water" in it, in fact); though it maintains a steady, magisterial pace throughout, "People Need the Lord" feels like it's hiding an inspirational "Wind Beneath My Wings" pop testimonial in its affirmative sentiments and '80s pop ballad flourishes; similarly, "Wayfaring Stranger," a true folk gospel classic of trial and salvation, is handled with stern conviction by Ms. Randle and a brooding group of background singers, as it has so often been presented, but here the arrangement, led by John Jarvis's piano, adds a neo-soul patina to the track. (Til the Storm Passes By was the Deep Roots Album of the week for September 15. Click here for the complete review.)
Lynda Randle, 'Til the Storm Passes By'
12. Texas Gospel Vols. 8 & 9: Pay Day 1955-1960, Various Artists (Acronym Music)
With Pay Day 1955-1960, gospel scholar Opal Louis Nations continues to mine the Houston-based Duke/Peacock vaults for Golden Era goodies. This latest two-CD set focuses on the latter half of the 1950s, as the quartet revolution, which dominated the gospel scene from the late 1940s, was beginning to give way to piano-led groups and large gospel choruses. While Peacock was still considered the most significant quartet label–you were somebody if your group was on Peacock–Pay Day uses a chronological lens to show how Don Robey couldn't disregard the slow shift in listener preferences. Thus, in addition to Gospelaires and Five Blind Boys discs on Peacock, Robey released singles by Clara Ward and the enigmatic Chora'leers on his Duke subsidiary. Check out the Sister Barbara Jones selections if, for no other reason, than to marvel at Jones' otherworldly shouts. (The Texas Gospel release was a Bob Marovich Gospel Pick in the July 2012 issue of TheBluegrassSpecial.com. Read the complete review here.)
13. Jubilee, Marley's Ghost (Sage Arts Records)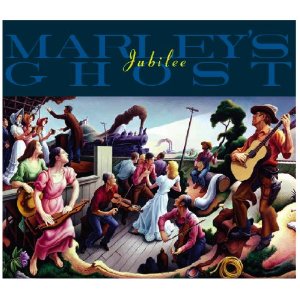 Celebrating a quarter century together, Marley's Ghost follows up one of 2010's best albums (Ghost Town) with the Cowboy Jack Clement-produced Jubilee, which can fairly be designated as one of 2012's finest long players. The quintet–Danny Wheetman, Jon Wilcox, Ed Littlefield, Jr., Jerry Fletcher, Michael Phelan, multi-instrumentalists all–has played practically every style of roots music under the sun, but on Jubilee, perhaps owing to Cowboy's influence, the fellows keep a tight focus on their strength as country and folk musicians first and foremost. Thus the style and sound of Jubilee; beyond these are the meaty songs. Wheetman penned four of the baker's dozen tracks; Phelan contributes and sings a smooth but heartfelt lead on the affecting "Lonely Night," a tune far less feel-good than its bouncy arrangement suggests, as it details the trials of a man haunted by the memory of the gal who got away (it's close enough to a Statler Brothers-style human interest story, full of ironies and muted heartache, that Phelan and his mates actually recreate those close-knit Statlers harmonies–if the Brothers ever record again, this song's for them); and the other eight songs are well-considered covers with eye-catching songwriter credits on the order of Bobby Womack, Kris Kristofferson, John Prine and Bobby Braddock, Butch Hancock, Paul Siebel, Katy Moffat and Tom Russell, Levon Helm and Larry Campbell. Suffice it to say the sum of the parts creates a great whole. (Jubilee was reviewed in the July 2012 issue of TheBluegrassSpecial.com. Click here for the complete review.)
Marley's Ghost, 'Rollin,'' from Jubilee
14. Broken Halo, Tim "Too Slim" Langford (Underworld Records)
Those who know Tim "Too Slim" Langford only from his incendiary work with the veteran "Too Slim" and the Taildraggers trio—which has pursued a scorched-earth blues policy over the course of a quarter-century and some 16 long players—won't exactly be surprised by the depth and power Langford brings to this compelling 11-song (all originals), one-man-band effort called Broken Halo, but the largely austere settings do reveal a more introspective, contemplative (and issues-oriented) side of the artist often obscured by the fury his trio raises. The common ground between the full band and one-man-band recordings is the artist's complete immersion in the moment—no matter the languorous pace of many of the tunes here, Langford invests every lyric and each lick with authority, soul, passion and, when appropriate, sly wit. The conclusion of Broken Halo may not find you wrung out and dripping wet, a la the Taildraggers' recordings, but you will be moved, and maybe looking at the world from a slightly altered perspective after this liberal dose of "Too Slim"'s bracing humanity. (Too Slim's Broken Halo was featured in the July issue of TheBluegrassSpecial.com. Click here for the complete review.)
Tim 'Too Slim' Langford, 'Broken Halo,' from the like-titled album
15. Wan Fambul/One Family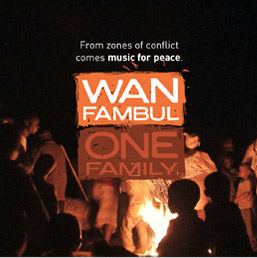 In one of the most amazing and heartening stories of the year, one that went almost completely unnoticed by the mainstream media, peace came to once-war-torn Sierra Leone, thanks to combatting tribes deciding to set aside their differences, forgive, dance and sing together and begin a process of true reconciliation that will enable future generations to grow up in a peaceful land. In June of 2012 TheBluegrassSpecial.com, working in concert with Catalyst for Peace (a Portland, Maine-based private foundation that identifies and supports community based peacebuilding work around the world. Its current work focuses on post-conflict Africa, and also on the ways moderate religious voices are mobilizing for peace.), published an in-depth, multi-part cover story on the remarkable evolution that's taken place in Sierra Leone, on a documentary film, Fambul Tok, that chronicles this amazing turn of event, and its accompanying soundtrack, released on CD as Wan Fambul/One Family.
Now, Catalyst is celebrating these breakthrough moments, and the creative spirit that can accomplish the seemingly impossible. This spirit dwells in music: Wan Fambul/One Family unites the diverse voices of artists from conflict zones. The result is a high-energy, urgent call for forgiveness and deep dialogue from edgy DJs and soulful singer-songwriters, from hard-hitting reggae outfits to transnational pop explorers. The groove-powered compilation features tracks by global music heavyweights Vieux Farka Toure, Idan Raichel, Vusi Mahlasela, and Dengue Fever.
Music powers peace in the new album Wan Fambul/One Family. This video features a live performance of the opening track, where Bajah + the Dry Eye Crew, featuring Rosaline Strasser-King (Lady P) and Angie, call for nonviolent elections in Sierra Leone, reminding fans that we are 'one family.' Sierra Leonean pop icon Bajah talks about the power of music to reach new audiences with a message of peace, during the first live performance of 'Wi Na Wan Fambul' in Bomaru, Sierra Leone. All the proceeds from the Wan Fambul/One Family benefit album, released by Catalyst for Peace on March 23, 2012, go to support the grassroots peacebuilding work of Fambul Tok in Sierra Leone.
"The lessons we are learning from Sierra Leone are universal lessons," explains Libby Hoffman, founder and president of Catalyst for Peace. "The processes are applicable in other places and settings. What people in Sierra Leone are illustrating, artists in other communities–like the ones on Wan Fambul–are capturing and expressing in their own meaningful ways."
Click here to go the Contents page of the June 2012 issue of TheBluegrassSpecial.com in order to access all the Fambul Tok content; visit the Catalyst for Peace website to support a worthy cause; and for more information about the Fambul Tok documentary, visit the filmmakers' website here.
16. New Kind of Lonely, I See Hawks in L.A. (Western Seeds)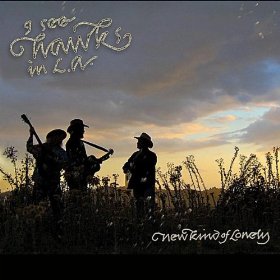 Graceful, easygoing but meaty, the all-acoustic New Kind of Lonely, album six from the veteran I See Hawks In L.A., evokes the spirit of vintage Southern California folk and country–Gram Parsons, Flying Burrito Brothers–and adds a contemporary bluegrass flair. Now a trio of founding members Rob Waller (lead vocals, guitar) and Paul Lacques (guitar, dobro, vocals) and long-time bassist/vocalist Paul Marshall, ISHILA bolsters its lineup for this outing with the Punch Brothers' Gabe Witcher on fiddle, Cliff Wagner on banjo, Richie Lawrence on accordion and Dave Raven on drums. As you might guess from songs with titles such as "New Kind of Lonely," "Your Love Is Going to Kill Me" and "If You Lead I Will Follow," the texture of personal, even intimate, relationships is in sharp focus here—including a relationship with the Grateful Dead in "I Fell in Love with the Grateful Dead," almost five minutes of tribute to the way the fellows became enamored of the Dead's music, message and culture set to a driving arrangement full of cascading guitar lines and fueled by Waller's sturdy, folky tenor. The complete review is in the March 2012 issue of TheBluegrassSpecial.com.
I See Hawks in L.A., the title track from New Kind of Lonely (Video by John Watson Productions)
17. Sound the Trumpet: Royal Music of Purcell & Handel, Alison Balsom with the English Concert and Trevor Pinnock (concertmaster) (EMI Classics)
The world's foremost classical trumpet soloist Alison Balsom made the selection of her Sound the Trumpet album as difficult as possible by releasing two other superb albums in 2012: Seraph: Trumpet Concertos (in January) and the retrospective Alison Balsom in April. In an exclusive interview with TheBluegrassSpecial.com in our May 2012 issue, Ms. Balsom was nigh on to rapturous when discussing the forthcoming Sound the Trumpet project, saying producer and concertmaster Trevor Pinnock was putting her through a more rigorous recording regimen than she had ever experienced. She found the challenge invigorating, and the result show in the acclaimed finished product. Stay tuned to Deep Roots for a forthcoming interview with Ms. Balsom about the making of Sound the Trumpet. In the interim, consider what Julian Haylock (an author with books about Rachmaninov, Mahler and Puccini to his credit) had to say about Sound the Trumpet in Sinfini Music, November 7, 2012:
No matter how you swing it, the trumpet sounds at its resplendent best in declamatory mode, and with a variety of natural (unkeyed) trumpets at her command, Alison Balsom exhilarates in the festive spirit of which both Handel and Purcell were resplendent masters.
Trumpeters were literally worth their weight in gold when this music was composed during the Baroque era, the greatest virtuosos commanding eye-watering fees for their ability to get around the instrument by phenomenal lip control alone, without the aid of a modern key system. When period instruments were first being rediscovered back in the 1960s and 70s, even the finest exponents of the natural trumpet struggled gamely on occasion with execution and tuning. This is happily no longer the case, as witness Balsom's intonational purity and exact matching with the strings, something which is by no means a given, even with a modern instrument.
A video teaser for Alison Balsom's Sound the Trumpet album, filmed in rehearsal, in the recording studio and on stage.
This could so easily have become a wall-to-wall trumpet blast, but by judicious balancing of different moods, including a couple of movements in the Fairy Queen and King Arthur suites (both Purcell) in which the trumpet rests, and three tracks featuring the honeyed vocal tones of Iestyn Davies and Lucy Crowe, the overriding impression is one of captivating variety.
The sense that this is no mere vanity project extends to the performances themselves, in which Balsom plays with infectious bravado when called for, yet really comes into her own with an exquisite range of subtle phrasing and dynamics. Amazingly lifelike and judiciously balanced recorded sound provides the aural icing on the cake.
(Click here to go to the May 2012 cover story on Alison Balsom in TheBluegrassSpecial.com and watch Deep Roots in January for another exclusive interview with Ms. Balsom on the challenges she faced in recording Sound the Trumpet.)
Alison Balsom, 'Eternal Source of Light Divine,' with countertenor Lestyn Davies, Trevor Pinnock and the English Concert. From the album Sound the Trumpet: Royal Music of Purcell & Handel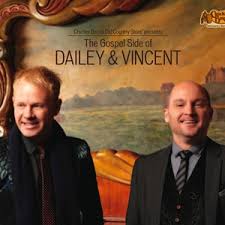 18. The Gospel Side of Dailey & Vincent (Rounder/Cracker Barrel)
Considering the power and persuasiveness Jamie Dailey and Darrin Vincent brought to their 2010 gospel album, Singing From the Heart, it could fairly be said the duo had its work cut out for it in tackling a second gospel outing so soon after the first. Ha! A mere bag of shells, as The Honeymooners' Ralph Kramden would say. The Gospel Side of Dailey & Vincent is even better than the first gospel album—more intense, more impassioned (a matter of degrees, to be sure, but nevertheless…), more adventurous, more spirited. It's a flat-out great gospel album, especially if you like your gospel served hot. Cue up the fourth track, Mike Collins's salvation hallelujah, "Cast Aside," and try to catch your breath at the sizzling harmony singing, Dailey's tenor soaring over it all, new D&V member Christian Davis's full, rich bass underpinning it, Jeff Parker reeling of a fleet-fingered mandolin solo and Joe Dean's furious banjo picking driving the whole enterprise inexorably forward, leading to a rousing fiddle solo (by either Stuart Duncan, Andy Leftwich or BJ Cherryholmes—really, is this an embarrassment of riches or what?). By the end of it all you half expect to see your CD player emitting smoke, self destructing like that Mission: Impossible tape recorder. (A review of The Gospel Side of Dailey & Vincent was featured in the May 2012 issue of TheBluegrassSpecial.com. Click here to read the complete review.)
Dailey & Vincent, 'Cast Aside,' from The Gospel Side of Dailey & Vincent
19. Out of The Shadows, Etta Britt (Wrinkled Records)
When approaching Etta Britt's powerful Out of the Shadows album, it's best you prepare both for a compelling blue-eyed soul-blues experience and for an emotional ride strictly of the emotional roller-coaster variety. Ms. Britt's husky, sensuous voice is at its expressive best on a fine collection of tunes, some of the best being her original, intensely personal reflections on life passages. After spending some six years (1979-1985) as a member of the popular country group Dave & Sugar, the Kentucky-born Ms. Britt has gone on to become one of the most in-demand backup singers around, ranging from country to soul to rock. Out of those shadows at last, she means to be dealt with. It's hard to imagine a better start towards that goal than this album. (Out of the Shadows was reviewed in the May 2012 issue of TheBluegrassSpecial.com. Click here for the complete review.)
http://www.youtube.com/watch?v=dX6UfvGXlGY
Etta Britt, with Delbert McClinton, 'Leap of Faith,' from Out of the Shadows
20. Where Time Stands Still, Triosence with Sara Gazarek (Charleston Square Recordings)
In "I Can't Explain," the first swinging tune (a bright workout that may have some fans thinking "Heart and Soul") on Triosence's evocatively packaged Where Time Stands Still album, the wonderful Los Angeles-based pop-jazz singer Sara Gazarek, recruited by the German trio to sing lead and co-write the original songs for the project, exults over new-found love but struggles to define how it happened, finally leaving it to a chirpy, "Something hit me, I can't explain." Later, near midway through this scintillating journey, amidst the shifting textures and anxious pulse of "Like the Wind," she's still in wonder of it all, as she makes another run at defining what it is that's overtaken her heart. Finally she offers a silky, sultry verbal shrug and leaves it at: "Is it love or is it God? It doesn't really matter what it's called."
What a smart choice it was on Triosence's part to add Ms. Gazarek to its lineup for this outing. Her voice, bright, warm and with an engaging lightness, has the absolute perfect mix of strength and vulnerability, worldliness and innocence, to convey the complexities—the exultation and the wariness both—of someone ready to love and be loved, even in spite of her fears about its impermanence. She wants it to be, and the message of Where Time Stands Still is that believing in love and being open to its arrival is a stand worth making, even a noble one. (Where Time Stands Still was the Album Spotlight review in the May 2012 issue of TheBluegrassSpecial.com. Click here for the complete review.)
Triosence with Sara Gazarek (vocals), 'Where Time Stands Still'
21. Smartest Man in the Room, Paul Mark (Radiation Records)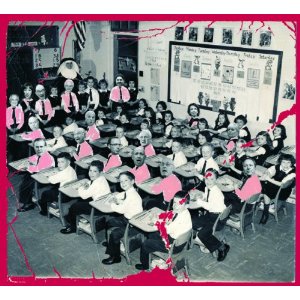 Intense, gravel-voiced, and completely possessed, blues-rocker Paul Mark has often been compared to a firebrand preacher.  On his ninth album, Smartest Man in the Room, he earns that comparison, in spades.
Educated, insightful, engaged and enraged, Mark turns up the heat on smug corporate malfeasance in the album opening title track: stomping and growling with impunity, he executes a mercilessly ironic takedown of the one percenters who got us into this mess, as his blistering backing trio the Van Dorens seconds his fury with a bluesy, relentless, organ-drenched blitzkrieg. Keeping the pressure on, he then glides into "Time Will Tell," a grungy, punishing shuffle that can be read both as a kissoff to a former significant other and a blunt-force commentary on our polarized political environment. In one of several tunes in which he evokes Biblical imagery or references, the swirling "Tomorrow Never Knows"-style maelstrom of human cries and crunching rhythm sets up the apocalyptic nightmare of "The Creature Walks Among Us." Even more disturbing is the dyspeptic view of the Almighty he advances with a fierce, unhinged growl and industrial-strength crunch in "When God Finds the Time," in which he has the audacity to suggest God is at best indifferent to all the woes afflicting his flock ("the universe is so last year," spits Mark)–in fact, he sounds like no one so much as the wild-eyed (and slightly unhinged) Arthur Brown of "Fire" fame. It would be nice to report that Mark tempers his rage with a smidgen of tenderness, but, well, no, not really. (Paul Mark and The Smartest Man in the Room were featured in the July 2012 issue of TheBluegrassSpecial.com. Click here to go to the feature.)
Paul Mark & the Van Dorens, 'Smartest Man in the Room,' from the like-titled album
22. Requiem for a Pink Moon: An Elizabethan Tribute to Nick Drake, Joel Frederiksen and Ensemble Phoenix Munich (Harmonia Mundi)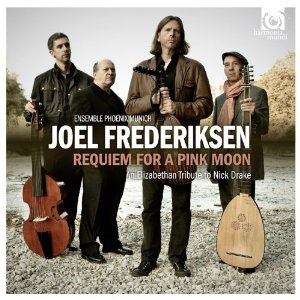 Nick Drake, who would have been 64 years old on June 19 of this month, did not live to see his music properly recognized and honored. Though he did not make it to his 27th birthday, Drake's music has lived on, continually rediscovered by succeeding generations and revived in various ways. The latest, and by most estimations the finest, tribute to Nick Drake's art comes by way of the classical lute player/bass singer Joel Frederiksen and his Ensemble Phoenix Munich. On Requiem for a Pink Moon, Frederiksen has taken the songs from the album most critics agree represents the apex of Drake's outpourings in his lifetime and transposed them on Baroque instruments; alongside the Drake songs are works by Elizabethan composers John Dowland, Michael Cavendish, and Thomas Campion. The result is one of music's main events of 2012. (Requiem for a Pink Moon: An Elizabethan Tribute to Nick Drake was the Classical Perspectives featured in the June 2012 issue of TheBluegrassSpecial.com. Click here to go to the review and interview.)
Joel Frederiksen and Ensemble Phoenix Munich, 'Pink Moon,' from Requiem for a Pink Moon: An Elizabethen Tribute to Nick Drake
23. American Classics, Mark O'Connor (OMAC)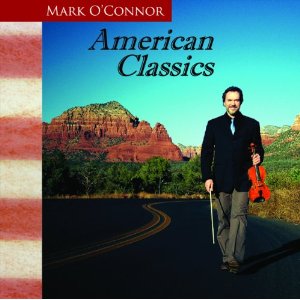 Sometimes the simplest things hide the greatest complexities.
Consider multi-Grammy winner Mark O'Connor's new album American Classics, for instance. On first blush it seems yet another of his career-long explorations and examinations of the many strains of music that have defined both this country's melting pot character and his musical identity. So he gives us not only the jubilance of "Rubber Dolly Rag" and "Boil 'em Cabbage Down," but also the evocative, lilting beauty of the Mexican tune "Over the Waves"; the compelling sentimentality of Stephen Foster's "Old Folks at Home"; the buoyant ragtime of Scott Joplin's "The Entertainer"; the jubilance of the Canadian tune "Rippling Water Jig"; his own languid, summery blues, "In the Cluster Blues"; a lively "Hava Nagila"; the traditional Irish fiddle tune "Herman's Hornpipe" (aka "Uncle Herman's Hornpipe") that dates back at least to the 1700s but was embraced and became identified with the great Texas fiddler Benny Thomasson (one of O'Connor's heroes). Masterfully executed by O'Connor on violin accompanied only by the stellar native Japanese pianist Rieko Aizawa, those largely iconic tunes represent, to quote from O'Connor's own liner notes, "'our' collective language created in the melting pot of America by the interconnecting of immigrant cultures from Europe, Africa, Latin America, the Middle East and Near Asia. Our blues, gospel, rags and hoedowns, popular songs and jazz are the wellspring of this collective spirit of people from all over the world living in America and making music together." (Mark O'Connor was featured in TheBluegrassSpecial.com Interview of April 2012, discussing his American Classics album and various educational efforts he's involved in, from Volume 3 of his O'Connor Method Book to his popular youth string camps. Click here to go to the interview.)
Mark O'Connor, with Rieko Aizawa on piano, performs Stephen Foster's 'Old Folks at Home,' from American Classics
24. Almost Always Never, Joanne Shaw Taylor (Ruf Records)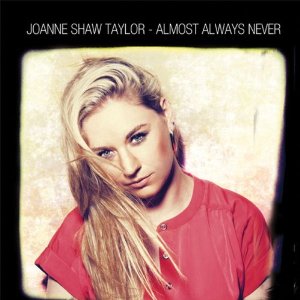 Joanne Shaw Taylor's artistic growth, in all aspects of her artistry, continues unabated since her dramatic debut in 2008 with White Sugar. Her guitar playing is ever more concise and pointed, but she also knows when to simply cut loose and go where her passion takes her without being self-indulgent. Vocally she's obviously been woodshedding, too: as assured as she sounded on 2011's Diamonds In the Dirt, she's even more engaged and better able—or more willing—to expose her raw nerves on Almost Always Never, and fearlessly so. She's as much a blue-eyed soul singer as a blues singer at this point, with influences ranging from Bonnie Bramlett to Dusty Springfield to Chaka Khan to Mavis Staples, but as she said in a January 2011 cover story interview in TheBluegrassSpecial.com (when she was named one of 2011's Artists On the Verge) she has a passion for "hard hitting, go-for-it rock vocals with good tone" as well. (Almost Always Never was the Deep Roots Album of the Week, December 18, 2012. Click here to go to the complete review.)
Joanne Shaw Taylor, 'You Should Stay, I Should Go,' from Almost Always Never
25. Blessings Peace and Harmony, Monks of the Desert (Sony Masterworks)
'To chant, to sing, engages one's whole being': From the New Mexico desert, an American order of Benedictine monks who reside at the Monastery of Christ in the Desert, north of Santa Fe, sends a transcendent spiritual message in a new collection (comprised of tracks from the Monks' four independently released CDs plus four new recordings) of Gregorian chant released on Sony Masterworks, Blessings, Peace and Harmony. TheBluegrassSpecial.com went out in style with its final cover story (July 2012) centered on the life and music of the Monks of the Desert. The music was captured on the aforementioned disc; the life was described in all its variety in a quintet of features about the Monks' days, including the self supporting Order's side business as the brewer of two ales, Monk's Ale and Monk's Wit.
Audio clip: Alma Redemptoris (Advent season. Mode: V–Lydian) From Blessings, Peace and Harmony
What's so special about this recording? Let Abbot Philip Lawrence OSB answer, in his liner notes for Blessings Peace and Harmony: One who listens to chant–as opposed to the one who does the chanting–actually has more options for his or her prayer. One can lift up the heart to God in the beauty that is heard when the chanting is well done. One can practice being still and wordless. One can let one or two words capture one's heart and mind and pray that way.
Even a person with no faith can participate by listening and be affected by the chant. When I have been in Orthodox monasteries listening to monks or nuns chanting in a language I do not know or when I have been in Buddhist monasteries or Bön monasteries, I have often just listened quietly, not praying but being still. This is a wonderful gift.
Click here for the second half of the Elite Half Hundred
Click here for the Album of the Year essay