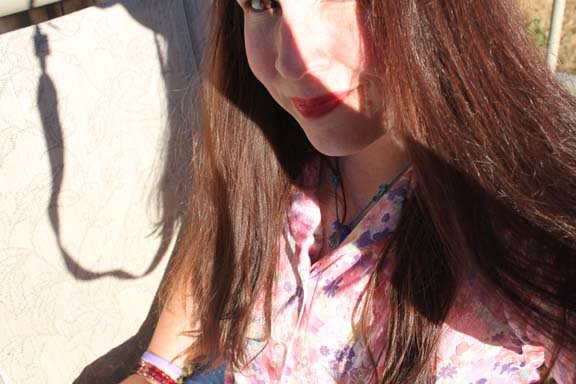 A Deep Roots favorite–and of TheBluegrassSpecial.com before that–Serena Matthews rung in 2013 by recording a new song, not an original but a beautiful interpretation of Johnny Mercer's classic "Moon River" that brooks favorable comparison to Audrey Hepburn's version. We don't know why she chose this tune, but we're glad she did. Below is a note she left on Facebook on New Year's Day. (The "Emma" referred to in her note is Serena's daughter, who recently turned seven. Happy Birthday, Emma!) We'll let the readers take it from here.
Happy new year! Now, let's get serious.
Here's my one great big New Years Resolution…. I will very soon disappear from society and move into a secret forest near the ocean with as many of my friends and family members as I can convince.. (Emma has no choice) and we will start our own tribe.. grow our own garden.. murder our cell phones… play our little guitars and our fiddles and live happily ever after in a pretty little cabin like this.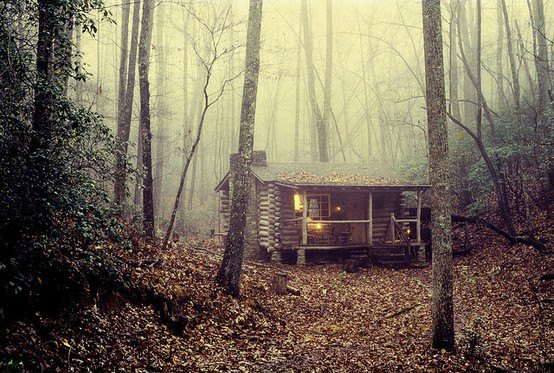 The owls and the whippoorwills will sing us to sleep at night and the robins will become our morning muses. Who's with me?
Let's go.
(Photo from Green Renaissance)
Visit Serena Matthews's website and Facebook page.
Read TheBluegrassSpecial.com's in-depth feature on Serena in our April 2011 issue, so far alone among its kind in terms of her communication with the press.