Sitar maestro Ravi Shankar, who spearheaded the worldwide spread of Indian music and had a major influence on Western musicians–notably the Beatles (whose George Harrison referred to Shankar as the "Godfather of World Music")–died on December 11 in San Diego. He was 92
In fragile health for the past several years, Shankar underwent heart-valve replacement surgery on December 6 at the Scripps Memorial Hospital in La Jolla, CA, where he died.
"It is with heavy hearts we write to inform you that Pandit Ravi Shankar, husband, father, and musical soul, passed away today," his wife and daughter, Sukanya and Anoushka Shankar, said in a joint statement, which continued: "As you all know, his health has been fragile for the past several years and on Thursday he underwent a surgery that could have potentially given him a new lease of life. Unfortunately, despite the best efforts of the surgeons and doctors taking care of him, his body was not able to withstand the strain of the surgery. We were at his side when he passed away.
Ravi Shankar, 'Dhun (Dadra and Fast Teental,' at Monterey Pop, 1967
"We know that you all feel our loss with us, and we thank you for all of your prayers and good wishes through this difficult time. Although it is a time for sorrow and sadness, it is also a time for all of us to give thanks and to be grateful that we were able to have him as a part of our lives. His spirit and his legacy will live on forever in our hearts and in his music."
A three-time Grammy award winner, Shankar last performed in California on November 4 along with his daughter Anoushka Shankar. Shankar has also been nominated for the 2013 Grammys for his album The Living Room Sessions Part 1 (his daughter Anoushka is nominated in the same category). The Living Room Sessions Part 1 was the featured album in Classical Perspectives in the July 2012 issue of TheBluegrassSpecial.com.
A Bengali Brahmin, Pandit Ravi Shankar, as he is respectfully referred to in India, was born Robindra Shankar on April 7, 1920 in Varanasi, one of the world's oldest inhabited cities and one of the holiest places in India. The youngest of four brothers, he spent his first 10 years in relative poverty, brought up by his mother. He was almost eight before he met his absent father, a globe trotting lawyer, philosopher, writer and former minister to the Maharajah of Jhalawar. He began his career as a performer in his brother's Indian dance troupe, and later picked up the sitar and other classical music instruments.
In 1930, his eldest brother Uday Shankar uprooted the family to Paris, and over the next eight years Shankar enjoyed the limelight in Uday's troupe, which toured the world introducing Europeans and Americans to Indian classical and folk dance. Shankar returned to India to dedicate himself to the study of the sitar, where he apprenticed under sitar great Ustad Allauddin Khan, and, eventually became famous himself as a musician and composer in India. "He first achieved the pinnacle of popularity among Indian audiences and his peers, then he went abroad where he educated the western audience on Indian music," says Pandit Shiv Kumar Sharma, an esteemed santoor player who was close to Shankar. "He was a thinking musician. He never diluted his music. Such musicians are not created merely through practice or dedication, but somehow through a higher divine power."
Ravi Shankar at Woodstock, with Alla Rakha (tabla)
As a performer, composer and teacher, Shankar was an Indian classical artist of the highest rank, and he spearheaded the worldwide spread of Indian music and culture. Shankar achieved his greatest fame in the 1960s when he was embraced by the Western counterculture. Through his influence on his great friend George Harrison (Harrison produced and participated in two record albums, Shankar Family & Friends and Festival of India, both composed by Shankar), and appearances at the Monterey and Woodstock festivals and the Concert for Bangladesh, he became a household name in the West, the first Indian musician to do so.
Shankar has authored violin-sitar compositions for Yehudi Menuhin and himself, music for flute virtuoso Jean Pierre Rampal, music for Hosan Yamamoto, master of the Shakuhachi and Musumi Miyashita–Koto virtuoso, and has collaborated with Phillip Glass (Passages).
Performing and recording tirelessly for decades, Shankar earned the criticism of some more traditionally-minded musicians at home, as he experimented with different genres and composed music for films such as Satyajit Ray's Apu trilogy, Richard Attenborough's Gandhi, and also ballets. He also earned over a dozen honorary doctorates and two Grammys, among many other awards.
Ravi Shankar gives George Harrison a sitar lesson
A Magsaysay award winner, Shankar was nominated as a member of the Rajya Sabha in 1986. In 1999, Shankar was given the highest civilian award in India, the Bharat Ratna, also known as the Jewel of India, while Britain made him an honorary Knight.
Believing in the greatness of Indian classical music and blessed with charisma and intelligence, he pursued a dream of taking the music out to the Western world.
Between the early 1950s and the mid-1960s he became the leading international emissary for Indian music, first performing as a solo artist in the USSR in 1954, in Europe and North America in 1956, and Japan in 1958.
He developed a characteristic sitar sound, with powerful bass notes and a serene and spiritual touch in the alap movement of a raga.
The sitar virtuoso was responsible for incorporating many aspects of Carnatic (South Indian) music into the north Indian system, especially its mathematical approach to rhythm. He also gave a new prominence to the tabla player in concert.
He was appointed Director of Music at the Indian People's Theatre Association, and later held the same position at All India Radio (1949-56). He composed his first new raga in 1945 (30 more would follow) and began a prolific recording career.
Ravi Shankar leaves behind his second wife, Sukanya Shankar, and two daughters, sitarist Anoushka Shankar and singer-songwriter Norah Jones, both of whom have successful music careers of their own. "[Shankar] was a symbol of Indian tradition, culture and our past heritage of 3000 years," says says Pandit Shiv Kumar Sharma, an esteemed santoor player who was close to Shankar. "His legacy will continue in his compositions, which future generations will continue to listen to and be inspired."
Ravi Shankar and daughter Anoushka Shankar perform 'Raag Khamaj' live at The Symphony Hall, Birmingham, England (1997)
Speaking to the Times of India, several top Indian musicians reflected on Shankar's death and legacy: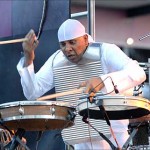 Anandan Sivamani (percussionist): This is a great loss for music. It was Guruji who popularized the concept of fusion music. He connected the East and the West in a way no other musician before him had managed to do. I shared the stage with him for a performance at the Taj Mahal, and before the beginning of the event, he blessed me and I feel privileged to have played music in his company.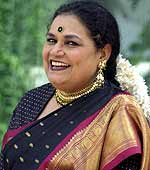 Usha Uthup (vocalist): Pandit Ravi Shankar was truly the face of Indian music. I had a very close association with him. I still remember how I felt when one of his recordings took place in our studio in Kolkata. It was an unbelievable feeling. Though most of us looked up to him as some kind of god, naturally, given his prodigious talent, he himself was the most down-to-earth man with an irrepressible sense of humour. I remember that a few days after newspapers flashed his wedding pictures, he called up to say how many people had called him up to tell him that there was an uncanny resemblance between his wife Sukanya and me.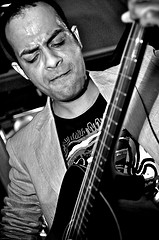 Arun Shenoy, fellow nominee for the 55th Annual Grammy Awards for his album Rumbadoodle: Pandit Ravi Shankar was an inspiration, not just to me, but also to so many other people to try and take their music forward. I know musicians who are inspired by Ravi Shankar and who have taken up the instrument because of him. It's also a big shock considering the news about his nomination was just in. It's a bit hard in today's day and age for musicians to make the sort of impact that he has. The way music itself works as an art, the way people listen to it, the attention span–it's not like it used to be. It's hard to be a legend in today's world as the way music is perceived has changed.