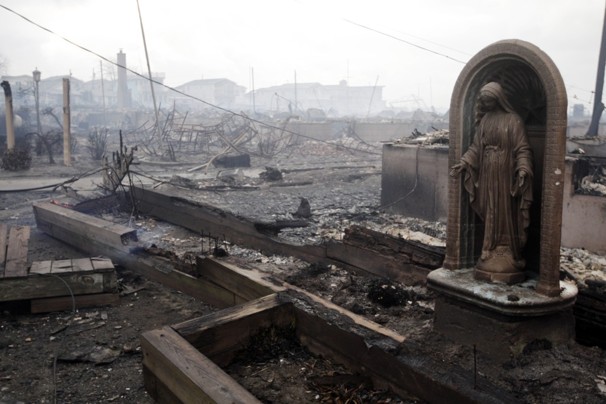 For readers in and around New York City, take note that on Sunday, December 2, a stellar lineup of city musicians will gather at the Red Lion club in Greenwich Village for the Benefit Concert to Support Disaster Relief, with all proceeds going to the Red Cross to aid those affected by Hurricane Sandy.
The Red Lion is located at 151 Bleecker. Scheduled for 4-9 p.m., the benefit lineup includes Deep Roots favorites Christine Santelli, Gina Sicilia and Dave Gross, along with other stellar area artists, including: Bobby Radcliff, Brad Vickers and His Vestapolitans, VD King and Better off Dead, Bill Sims and Mark Lavoie, Hugh Pool, Arthur Neilson, Brian Mitchell, Michael Hill's Blues Mob, Joe Taino, David Bennett Cohen and Big Ed Sullivan.
Bobby Radcliff  and Brad Vickers and His Vestapolitans will be opening up the show. Big Ed Sullivan will close the benefit ahead of a finale with many of the artist joining together on stage.
A $20 donation is suggested. Those unable to attend can contribute by contacting Christine Santelli at christine@christinesantelli.com. Local businesses have donated their wares for the cause with raffles throughout the day, including an electric guitar.