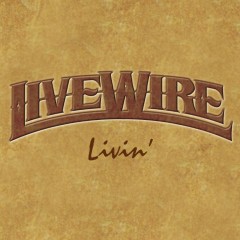 LIVIN'
LiveWire
Way Out West Records
After introducing themselves on a critically acclaimed EP last year, the Joplin, Missouri-based sextet called LiveWire suggest in the strongest terms possible that it is ready for its closeup on the band's debut album, Livin'. This intense, urgent long player—the fellows don't devote a lot of time to navel gazing or otherwise sensitive balladeering—fairly screams its intention of making a mainstream country statement in its edgy, southern rock-fueled attack, muscular (sometimes menacing) lead vocals by Andy Eutsler and tight, soaring group harmonies, all in service to a brace of original songs that have fun with the livin', lovin', losin' side of life but also delve thoughtfully into questions of values and identity even while exploring country's classic themes.
Natives of Joplin, Missouri, LiveWire released the single 'Miracle of the Human Spirit' to benefit their tornado-ravaged home town, which was nearly leveled by an EF-5 tornado on May 22, 2011. LiveWire performs the song in the ruins of St. Mary's Catholic Church in Joplin. The College Heights Christian Church choir, under the direction of Lynn Conover, joins the band on vocals. All proceeds (after taxes) from the sale of the single go to the 'Joplin Tornado First Response Fund' c/o Community Foundation of Southwest Missouri.
LiveWire has a lot going for it, starting with two big-time songwriters in the aforementioned Mr. Eutsler and guitarist Danny Bell. They do call on seasoned young veteran Johnny Bulford, an up-and-coming (and award winning) singer-songwriter in his own right, for a trio of solid tunes he co-wrote with others (one of the best of these being the album opener, the churning, witty come-on "Don't Nothin' Take My Breath," an enthusiastic cataloguing of a young lady's peculiar charms as she dazzles the guys while cavorting on and off the dance floor, the effect of which is fairly well articulated in a sputtering, altogether frantic guitar solo courtesy group member Bobby DeGonia [presumably—guest Paul Carabello is also listed as playing "additional guitars]), but this band really doesn't need to go outside itself for winning material. In one of the album's softer moments, the Eutsler-penned title track, the singer looks back to his and his bride's carefree courting days and over the course of another three minutes or so describes the marriage's evolution from its early struggling years to its maturity with bills paid and kids "doin' great," which brings him back full circle: "It's like we're back to the days of bein' eighteen and livin'." It's a snapshot, simple and true, and the band follows Eutsler's lead in bringing just enough heat to underscore his conviction but not so much as to lose the story in bombast.
The last five songs on the album, all either Eutsler or Bell copyrights, comprise a powerful mini-suite that gets to the heart of LiveWire's reason for being. Eutsler's dark, sinister "I'll Go To Prison" stomps and thunders along like Montgomery Gentry on steroids as he growls a dark lyric promising revenge on anyone who would harm his family ("Man there won't be an explanation to tell/I'll go to prison but you'll go to hell"); Bell's neo-honky tonk weeper, "History," is spiced with Cory Shultz's tear-stained fiddling, Mike Johnson's moaning steel guitar and a brief but effective warm splash of B3 by Steve Peffer in support of a poignant lament over an irretrievable lost love; Eutsler's stomping "Lies" rails against an ex whose view of their relationship doesn't square with his memory of the events in question, which he proceeds to enumerate with barely concealed exasperation before finally pleading, "Make it all done between you and I/but don't make it lies." (An insistence on telling the truth, plain and simple, is the subtext of many LiveWire songs.); Bell's ballad "What Makes You A Man" is direct and unambiguous, a thoughtful, country gospel-tinged discourse on doing right by your conscience and leaning on faith, using as examples a 17-year-old boy who enlisted and served his country in Viet Nam; a musician father who has to leave his loved ones behind when he goes on the road because "that's how I make my livin'"; and a father who died young but assured his grieving sons he was Heaven-bound, and all of these are "what makes you a man"; and finally, Bell's album closing country rocker "Gone" is a freedom shout by a man bailing on a hopeless relationship after many a false start, his resolve to change up his life evident from the determination in his voice and the fire in the guitar wailing away behind him. Comparisons to the abovementioned Montgomery Gentry and to Trace Adkins as well are sure to follow LiveWire, but these shouldn't be a hindrance: Livin' has such a strong heart about it that it's safe to say this band is going to be hard to stop.