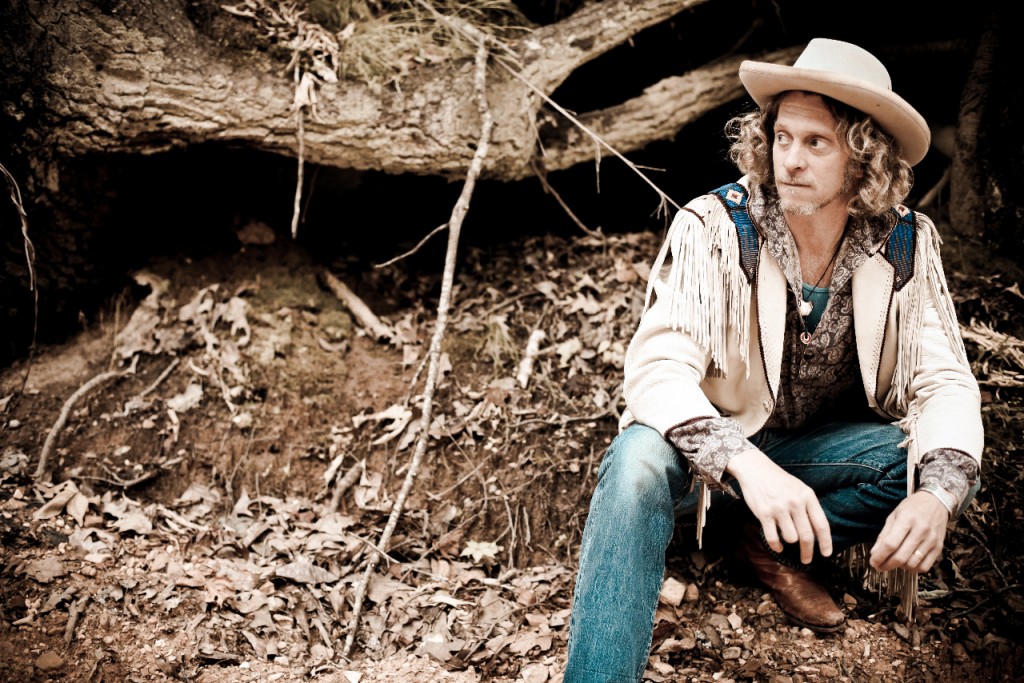 BLUE LIGHT
Jimbo Mathus
Big Legal Mess Records
Autodidact, philosopher, inveterate road warrior, bluesman, rock 'n' roller, friend of both Luther Dickinson and his late father Jim, and a host of other things most people would be proud to be described as (including founding member of the lamented Squirrel Nut Zippers, a southern roots group like no other that, sadly, disintegrated in a hailstorm of lawsuits by a couple of band members, which might give you a clue as to the source of the label name for this release), Jimbo Mathus is readying an all-out roots broadside for release this coming January in the form of a new Roscoe Ambel-produced album, White Buffalo. As a holding pattern, he and his ace band, the versatile Tri-State Coalition, have issued a six-song EP, Blue Light, that should whet anyone's appetite for what may be coming in the new year.
Jimbo Mathus & The Tri-State Coalition, 'Blue Light,' live at The EARL, Atlanta, GA, Sept. 12, 2012
Although its six songs clock in at a mere 20.1 minutes, Blue Light is always interesting and brims with soul, smarts and savvy playing. The Tri-State Coalition (Justin Showah, bass, vocals; Eric Carlton, keyboards; Matt Pierce, guitar; and newcomer Ryan Rogers, drums) shifts easily from blues to swamp rock to raucous, fierce rock 'n' roll to bare-bones honky tonk. By turn turns angry, weary (or both, as in the profane, organ- and guitar-fueled stomp of "Fucked Up World," a scorching invective railing against malfeasance in high places, clearly the product of a clear-eyed perspective on the cultural/political nuttiness of our time that leads him to conclude, "there ain't no room for no truth in this world!"), disconsolate (the eerie, shimmering blues lament of good love gone bad, "Ain't Feelin' It") and heartbroken ("Burn the Honky Tonk," which, true to the song's locale, is a boozy, bred-in-the-bone honky tonk kiss-off, that might have qualified as angry ), Mathus covers a lot of emotional and stylistic ground on his truncated outing but it's all of a piece with the character we've come to know through many years and iterations other than the Zippers (with Buddy Guy on the albums Sweet Tea and the Grammy winning Blues Singer, for instance, and more recently for teaming with Luther Dickinson and Alvin Youngblood Hart in the South Memphis String Band).
Jimbo Mathus discusses the background of his celebrated 2011 album, Confederate Buddha, with studio footage of Jimbo and the Tri-State Coalition performing 'Jimmy the Kid' and the topical 'Cling To the Roots,' inspired by the BP Gulf oil spill and the Nashville flood of 2010.
Producer Bruce Watson keeps Mathus's gritty, drawling vocals way out front in the mix, and the sonics overall have a spaciousness that suggests a live recording, especially on the laconic, gospel-rooted title song, a churning, sludgy ditty about a fugitive from justice in Tennessee mistakenly seeking safe haven in Alabama ("Alabama ain't no place to be/when you've got a warrant in Tennessee…"), wherein the piano sounds like it was consigned to a far corner in the room, almost off-mic, with a similarly subdued group of soul sisters seconding Mathus's earnest desperation; at the album's close, on "Burn the Honky Tonk," the live effect is even more pronounced; in fact, Mathus's aggrieved vocal sounds like it might have been captured on a cheap cassette tape demo, which in a strange way gives the song an immediacy, as if Jimbo had just got the news about his gal dumping him and pressed the "Record" button on his tape player in order to capture his rawest feelings at the moment of their emergence. Stay tuned for White Buffalo in January, but don't miss the satisfying, down-home experience of Blue Light's rock 'n' soul 'n' blues. It meets all the qualifications for what Jimbo calls "catfish music for the masses."