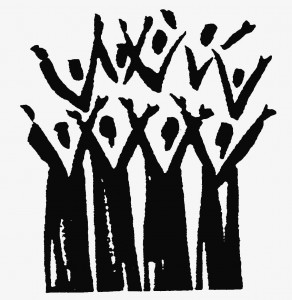 Tim Dillinger Returns with 'Baton'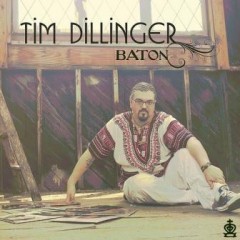 On his new single, "Baton" (now available in iTunes and other e-outlets), Nashville-based Christian singer-songwriter Tim Dillinger samples James Cleveland and the Angelic Choir's classic "I Stood On The Banks Of Jordan" to underscore a chillingly soulful and confident meditation on what all of us must someday do: pack for the Promised Land and pass the baton to the next generation, so our work may not be in vain.
Dillinger says "Baton" is dedicated to the late Albertina Walker and specifically slated for release on October 9 to coincide with the two-year anniversary of her passing.  He also notes that the full-length album version will lead in with a speech by the late Fred Hampton, chairman of Chicago's Black Panther Party branch, "talking about dying for liberation and his desire for the people to live for their freedom."
'I'm back!': Tim Dillinger explains the background of his 'Baton' single, out now, and discusses his forthcoming album (due next spring), his first new recordings in six years.
"Baton" was produced by B. Slade and written by Dillinger and Slade. Although the single got some unofficial airplay around Nashville, it will officially debut on radio in the U.S. and U.K. on October 9.
CD/DVD Release Honors Rance Allen Group's 40th Anniversary
For 40+ years, the Rance Allen Group has crossed many boundaries, influenced countless artists and made musical history with their lives and music.
In celebration of the Group's life and career, Tyscot Music & Entertainment is releasing Amazing Grace, a double-disc CD/DVD collection that showcases the RAG's gospel-soul music from the past four decades. This project features new songs and a few cover tunes including an unforgettable rendition of "Amazing Grace."
The trailer for Music Majors, a documentary chronicling the 40-plus-years career and enduring influence of the Rance Allen Group
The Visual collection includes the never-before-seen Rance Allen Group documentary Music Majors, featuring rare interviews with Kirk Franklin, James Fortune, Isaac Caree, Dorinda Clark-Cole, Keith "Wonderboy" Johnson, Paul Porter and more explaining the influence the Rance Allen Group had on gospel music in general and on their music in particular.
Rance Allen Group, a rousing live version of 'Miracle Worker'
The documentary is a journey through the life of Rance, Tom and Steve Allen from their early days in Monroe, OH, to becoming Grammy Award nominees and performing on BET's Celebration of Gospel.
Amazing Grace will be available in stores and online November 27.
R.I.P. Al Dent of the Supreme Angels
Al Dent, original guitarist for the late Rev. Howard "Slim" Hunt and the Supreme Angels, has passed away.
Affectionately known as the "Wingman," Dent performed on many of the Supreme Angels' recordings, including "Bye and Bye" (Nashboro).
Rev. Howard 'Slim' Hunt and the Supreme Angels, featuring Al Dent on guitar, work out on 'Have You Heard the News'