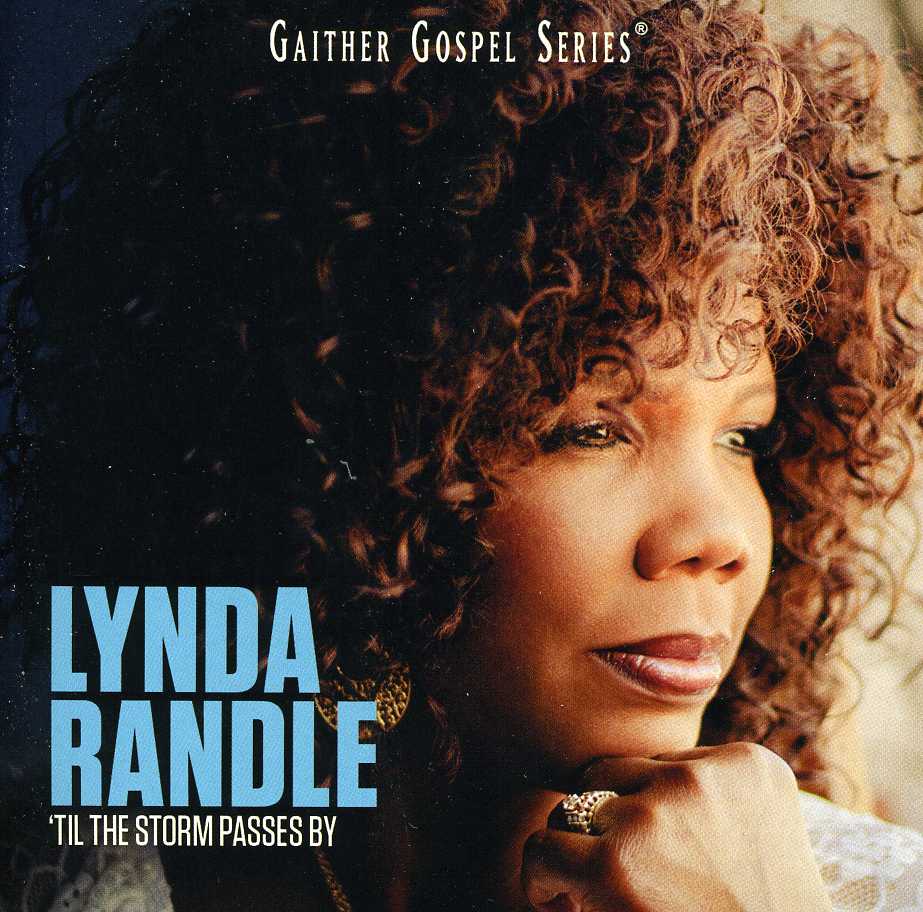 Returning from a four-year recording hiatus, Lynda Randle, a mainstay of the Gaither Homecoming gatherings, re-emerges on disc with nothing less than her finest album yet. Deeply cognizant of gospel history but also very much a product of her times, Ms. Randle delivers her messages of praise and worship in a variety of settings: "He Is There" has a pronounced southern rock flair, as Pat Buchanan's bluesy electric guitar soloing emphasizes; the commanding, dramatic reading of "Somebody Bigger Than You and I" is less pure gospel than a '50s-style gospel-based R&B ballad; Robert Lowry's 19th Century gospel monument "Nothing But the Blood" comes out of the 20th Century Stax soul tradition; before its arrangement is fleshed out with other instruments and voices, Mosie Lister's towering and humbling evergreen "'Til the Storm Passes By" is a lean, spare '60s folk song (some may hear the foundation of "Bridge Over Troubled Water" in it, in fact); though it maintains a steady, magisterial pace throughout, "People Need the Lord" feels like it's hiding an inspirational "Wind Beneath My Wings" pop testimonial in its affirmative sentiments and '80s pop ballad flourishes; similarly, "Wayfaring Stranger," a true folk gospel classic of trial and salvation, is handled with stern conviction by Ms. Randle and a brooding group of background singers, as it has so often been presented, but in an arrangement, led by John Jarvis's piano, that adds a neo-soul patina to the track.

From 'Til the Storm Passes By, a snippet of 'He Is There,' written by Johnny Douglas, Chris Harris and Lynda Randle.
To be clear, Ms. Randle does nothing different here than she's done on her many other albums: one of the gospel greats, she just happens to adapt well to unconventional approaches to her music as much as she thrives in the traditional environment. Her deep, alto voice radiates authority and dignity, much as Mahalia Jackson's did, but it's not a stiff, operatic instrument like, say, Audra McDonald's, whom she also resembles somewhat: Lynda Randle can swing a lyric pretty good, as she does in kicking off the album with still another gospel evergreen dating back to the 19th Century, the oft-recorded "Just a Closer Walk with Thee," and employing a gently rocking arrangement evoking that which Tennessee Ernie Ford used on his popular 1957 recording, in which he created a bracing tension by having his background singers' chanting in the off beat between his lead, a little trick a number of pop vocal groups of the '30s used to good effect (and it may have even deeper roots than that). On her own praise song, "I've Got Jesus On My Mind (I've Got Him On My Mind)," she drives the gospel stomp with a loose, rapturous reading worthy of vintage Mavis Staples, but she's a nimble enough singer to effectively soften her attack and still convey the depth of her spiritual commitment in the lighter, brighter pop overtones of another of her original numbers, "Strength," which would have been right at home on '80s soul charts.

From 'Til the Storm Passes By, a snippet of 'I've Got Jesus On My Mind (I've Got Him On My Mind,' written by Lynda Randle.
But the message is all, so however she and co-producer Ben Isaacs choose to frame the songs the arrangements never overshadow Ms. Randle's witnessing for her faith. Credit artist and co-producer Isaacs as well for assembling a stellar band of versatile and–importantly–sensitive players capable of aggrandizing a singer's performance while staying out of her way. John Jarvis (piano and, presumably, organ), Bryan Sutton (acoustic guitar), Pat Buchanan (electric guitar), Tony Creasman (drums) and Michael Rhodes (bass) comprise a true all-star lineup, versatile and soulful, and the equally impressive background singers include not only Ben Isaacs but his gifted sister Sonya Isaacs Yeary along with Angela Primm, Gale Mayes, Drew Cline and Michael Tait. Considering how all parties rise to the occasion in service to some very good news, this is one storm you really want to get caught in. May it soak you but good.
'TIL THE STORM PASSES BY
Lynda Randle
Gaither Music Group
Available at the Gaither Online Store